If you know anything about Donald Trump, you know that he can't stand being criticized or bad-mouthed. He loves anyone who supports him and despises anyone who doesn't stand by him.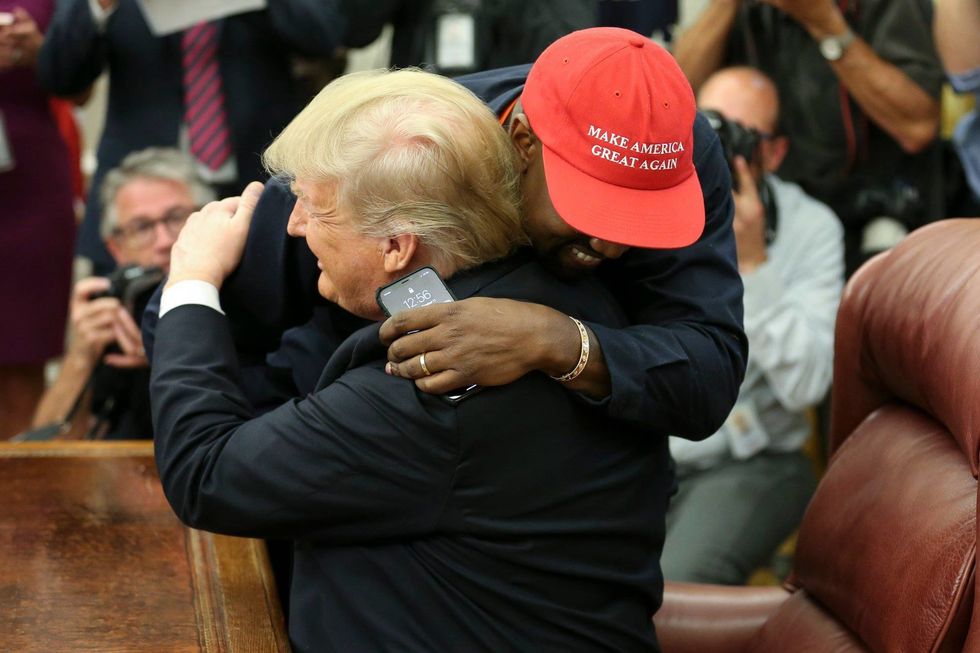 Trump is known for his contempt for the media. He has repeatedly labeled them as the "enemy of the people" and has claimed that approximately 80% of the "fake news" media is "dangerous and sick."
He claims that he is providing a "great service" to the American public by discrediting the media and exposing their lies. That claim is not just divisive, but incredibly dangerous. Discrediting the free press is discrediting the people. The government is always going to be criticized and the people have a right to report what is going on in the world. Any news reported that criticizes him or disagrees with his ideas is his definition of "fake news." Silencing the news and labeling anything that hurts his reputation as "fake" is an attempt to censor what the citizens are told. Once our intake of information becomes censored, we can no longer call ourselves a free nation.
News reporters and editors are human, which means that they are naturally biased. This doesn't excuse blatant false news being spread in an attempt to trick the people, but it doesn't mean that reporters should be silenced. Doing so would be detrimental to our democracy. There is misconstrued information on both sides of the political spectrum. People should think critically about the news they hear and be hesitant to accept statements without proof. However, when there is proof, you can't just call something "fake" and pretend like everything is a media-fabricated lie. We deserve more from our nation's president than slandering reporters without explanation or facts.
The president of the United States should not condone hostility toward the press. It would be acceptable to challenge what the press is reporting or provide facts to prove otherwise, but it is unacceptable to discredit them as a whole just because they say something that makes him look bad.
Bringing up the president's past and reporting the horrible things he has said is not just bogus "fake news" trying to sabotage his campaign. If you're in a position of power, people are going to hold you accountable for your wrongdoings whether you like it or not. Instead of playing the role of the victim and discrediting the press as a whole, respond to their statements respectfully. You owe it to your country to be better.