Nestled in the foothills of the Great Smoky Mountains is a tourist packed community surrounded by locals with roots dating back for centuries.
The great people of Sevier County are known for their culture. Folk music, delicious food, deep family values, rich history, kind hearts, a love of neighbor and friend, a slew of words that do little to describe these great people.

Coming from a humble beginning in the backwoods of Sevier County, lived one of the greatest legends the region has seen. Dolly Parton got her start in East Tennessee, born the 4th of 12 children to a dirt poor subsistence farmer and his wife. Her family was close knit, and they shared a deep love for their Smoky Mountain roots.
Dolly went on to become one of the most prominent country music stars, actresses, and entrepreneurs. She is known for her sweet voice, her big hair, and her bold personality.
Around here, though, Dolly is known for much more.
Recently, Parton came under fire, activist Aisha Harris called Dolly's popular dinner show "racist." The Dixie Stampede shares a story of the battle of north and south, partially set during the Civil War era. The show consists of no real battles between north and south, merely a battle between the left and right sides of the amphitheater where the show takes place.
Guests are seated in support of the gray or the blue, based on where you're from, which tickets are cheaper, and whatever seats are available at the time of purchase. Then, the show designates around 5-10 minutes to different periods of American history. From Native American history, to westward expansion, to the Antebellum period, different stories are showcased with dancing, singing, horsemanship, patriotism, and goofy competitions.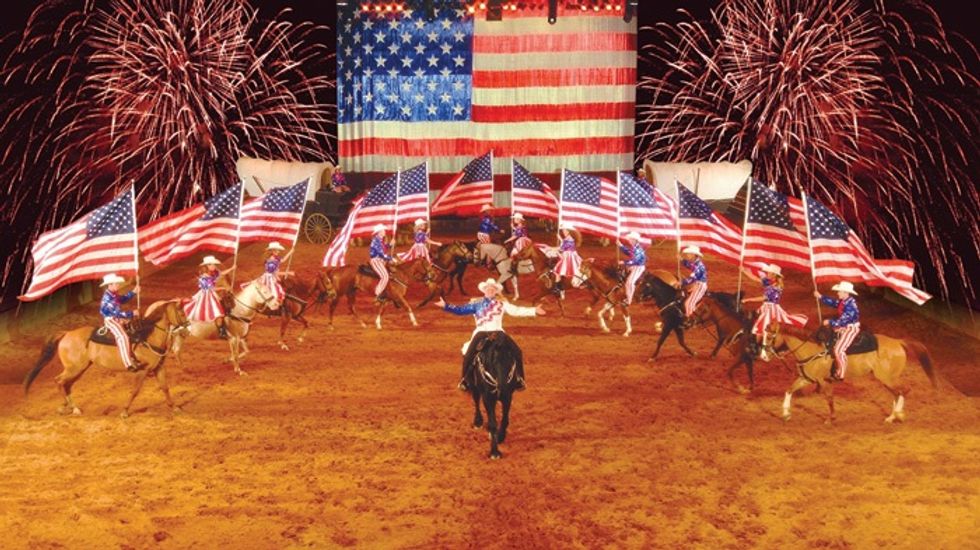 There is no racism. There is however, wholesome family entertainment, delicious food, and an atmosphere that leaves you basking in nostalgia for weeks.
If the evidence of Dolly's love for community, family, and quality entertainment isn't apparent from that description, here are a few more facts.
Dolly Parton, following the tragic severe county wildfires, pledged $1,000/month to every family affected for 6 months after the fires. When they received the last segment of their gifts, Parton had made the last check out for $5,000 instead of $1,000.
She runs the Imagination Library, a program that has distributed of 40,000,000 books to local children in order to encourage literacy from a young age. Every child in the program receives a new book in the mail every month from birth until their 5th birthday. The program is absolutely free to families.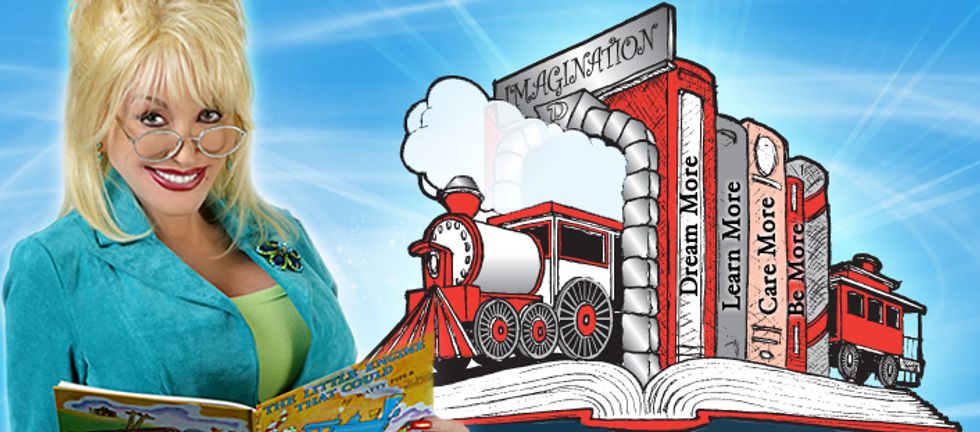 The Dollywood Foundation is another program Dolly maintains. The program sets aside funds for various causes, sheltering programs like the Imagination Library, the My People Fund, and Mountain Tough Recovery Team.
So, before we call someone a racist and throw a fit over their dinner show, let's take a look at the community they support, the work they do, and the completely misguided statement that cried racism in the first place.
Dolly, we will always love you.