To the chubby little yorkie I left behind,
The only thing that'd make my room look better is your sleepy face on my bed. College is amazing, I love it here. But there's nothing like climbing into bed and rubbing your belly and kissing your head before you fall asleep. Thank you for all of the years we've had together. Waking up without hearing your collar and feeling your paws on my legs as you stand to greet me just isn't the same. You've been my best friend since kindergarten, and it's hard adjusting to life without you.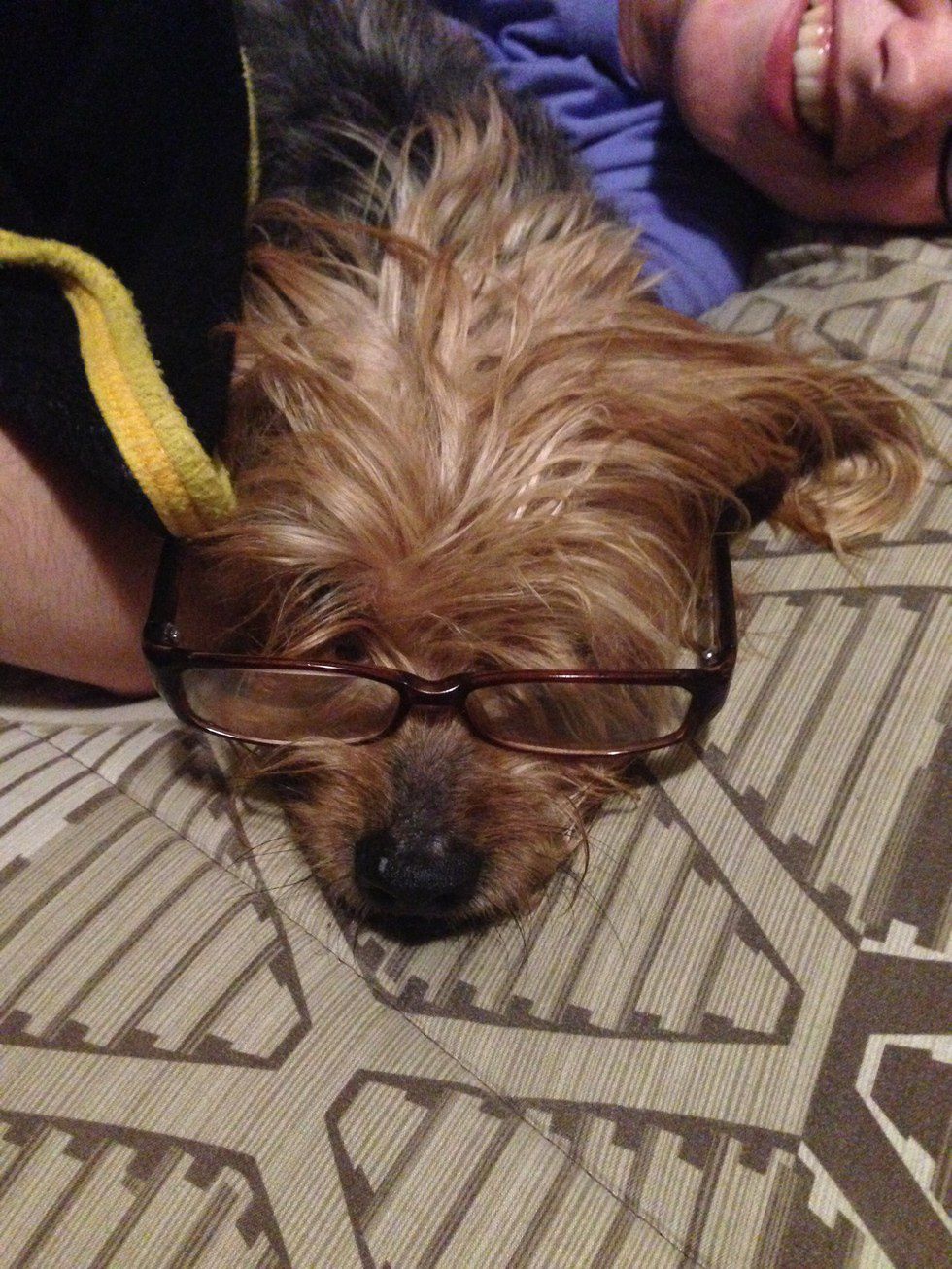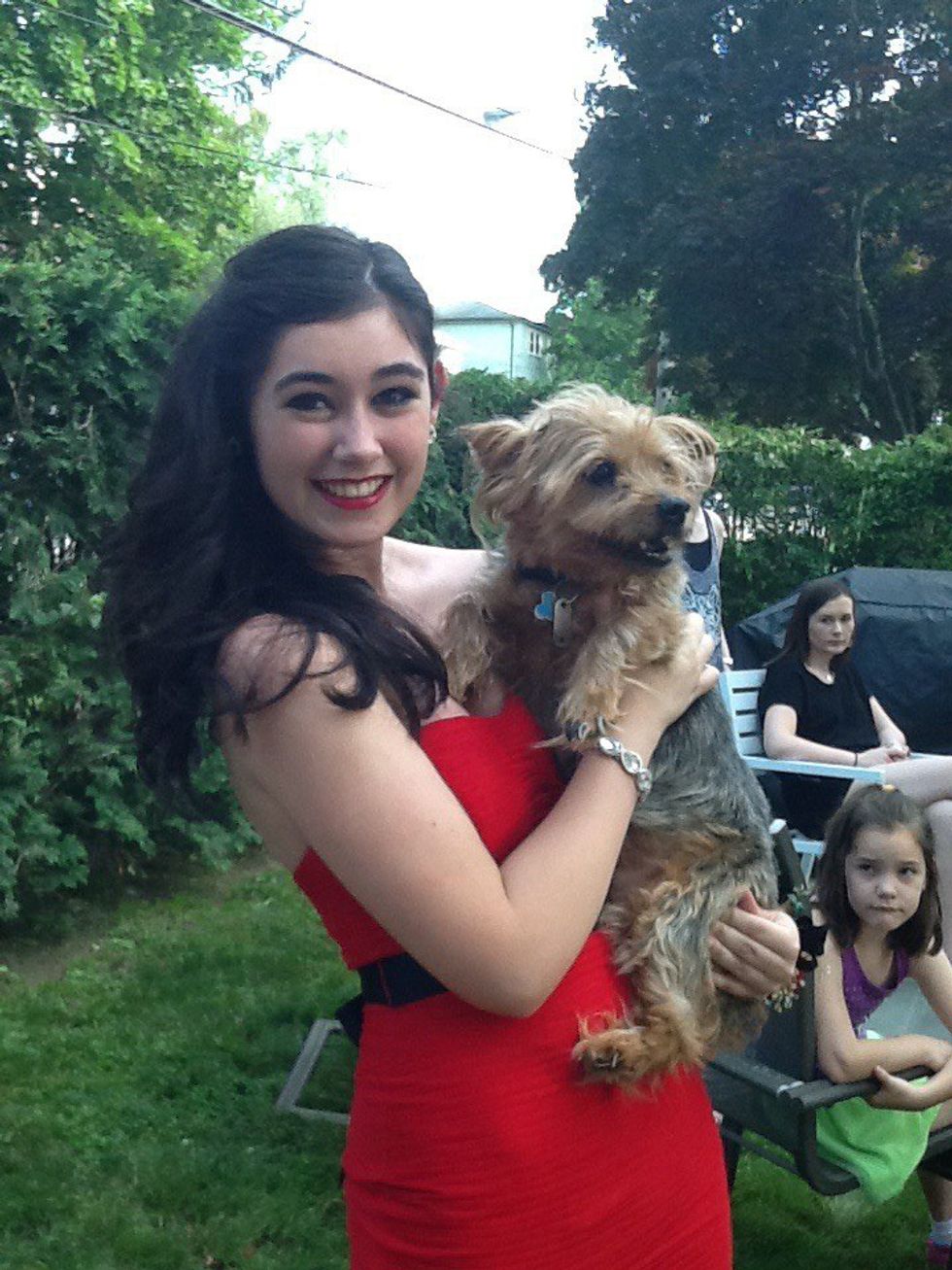 Mom says that you've been waiting for me to come back, looking in my room and the front door. I'm sorry that you don't understand what's going on. You're the subject of many of my favorite stories here. People get a kick out of the time you ripped off my pajama pants and I had to chase you around the house in them. Or the time that you ran to catch a tennis ball at the field and kept running towards the traffic circle at rush hour as a puppy.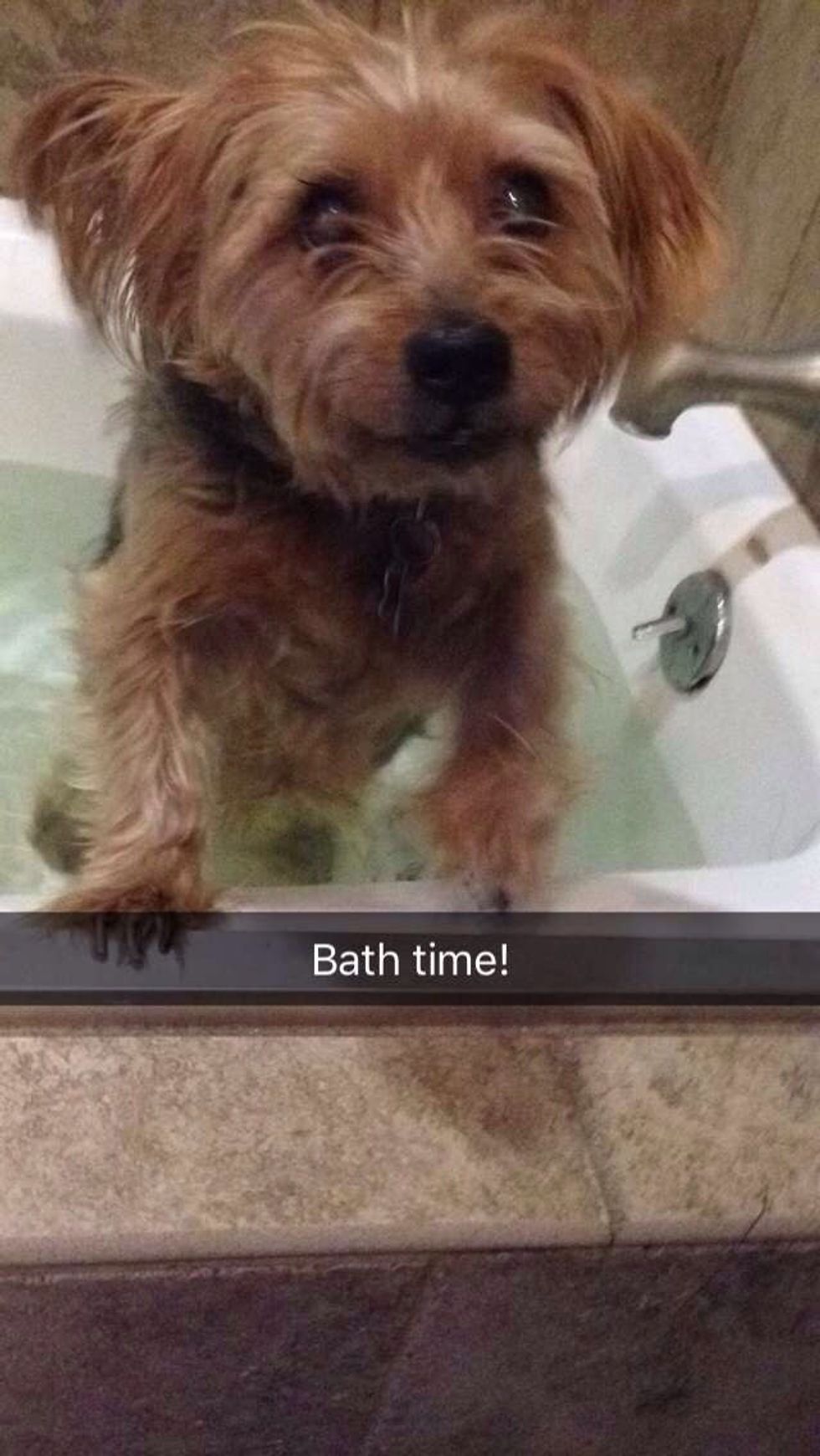 Your picture from bath time hangs on the wall next to my bed, along with the dozens of selfies we've taken over the years. I hope everyone is giving you a lot of love, but more importantly, a lot of treats!
I love you to the moon and back, buddy. I can't wait to see you in October!
XOXO,
Kayley