Today I am going to be telling you how to fray your own denim jeans! I have done this with two pairs of jeans that I own and I absolutely love it! Fraying your own jeans can spice up your outfit for any occasion and sets you apart from everyone else with normal boring jeans. Frayed jeans are very fashion forward today so why not get with the times? This is super cheap and you can do this in the comfort of your own home watching Netflix. Instead of paying $75 for a pair of already done frayed jeans, why not pull out your favorite Gap jeans that you already own and do it yourself?
What you'll need:
Denim jeans: can be any color, I recommend lighter because it will be easier to see what you're doing your first time!
A seam ripper: these range from about $2 to $7 at Michaels, but you do not need an expensive one.
A pair of scissors (i don't think I need to tell you where you can find those)
Let's get started!
The first thing you are going to do is cut off the bottom part of the jeans, you can cut off as much or as little as you want, I did not cut off much of mine just the seam because I am short and need the length.
The next thing you are going to do is take your seam ripper and pull out the horizontal fibers. It helps if you mark on your jeans how far up you want to go when ripping out the horizontal fibers because it helps keep the frayed part straight all the way around the pant. As I said, that part is optional; I did not do this on my first pair, however, it still turned out pretty great.
Once you have pulled out all of the horizontal fibers (they are typically the white fibers) up to the height of your choice, you are ready to wear!!
After you wash your jeans a few times the frayed parts if longer, will start to spiral around each other which is still super cute!!
I have attached pictures below of my frayed jeans that I absolutely love and always grab first when deciding which pair of jeans I want to wear that day!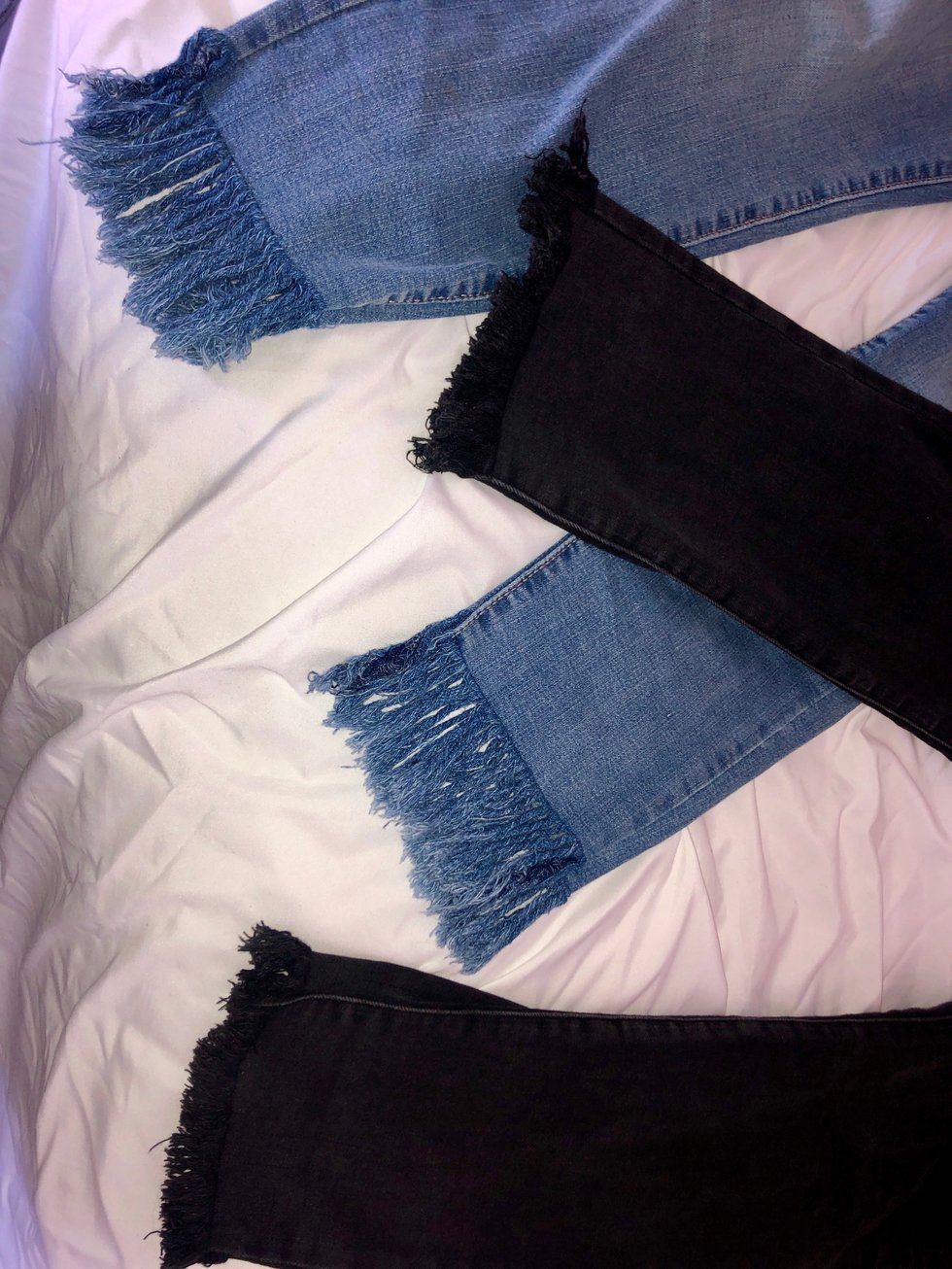 Grace Parsons