No matter if you love or hate Disney they've been making content throughout our whole lives. Anyone who watched the Disney channel as a kid knows that the songs they have on will get stuck in your head for life.
1. The Jonas Brothers – Poor Unfortunate Souls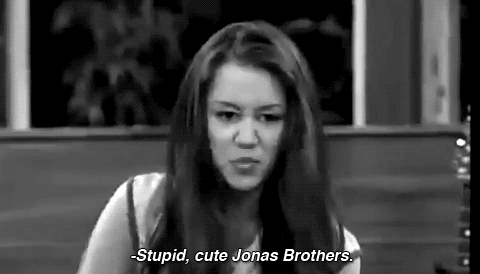 If you were ever a little mermaid fan you'll remember this song. It was my favorite song from the movie as a child other than 'kiss the girl." Having one of my guilty pleasure bands playing it just makes it that much better. I hate to admit it but half of the reason I adore this so much is because of the fact I've had a childish crush on Nick Jonas since I was 10. It didn't help when I became obsessed with Scream Queens and found out he was on the show. Let's just say it made all my childhood dreams come true. No matter if its because you love the lite mermaid or the Jones Brothers, this song is sure to hit you right in the feels.
2. Jesse McCartney – Beautiful Soul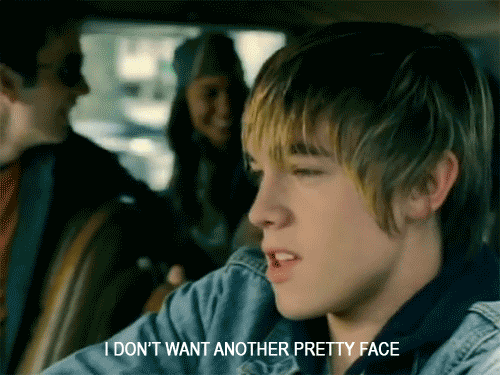 If you were alive in the '90s this was your jam at some point. I have no idea what it was that made him so desirable because looking back on it I have no attraction to Jesse McCartney. But damn, no one can deny the vocal range that guy has!

3. If We Were A Movie – Hannah Montana (Miley Cyrus)




The better half of me doesn't want to even mention that I jammed out to Hannah Montana, but I'm not going to sugar coat this cause let's be honest no one really likes the shit they listened to when they were in middle school. While this is one of the more embarrassing of the songs, I do remember listening to it as a kid and hoping one day I would find that fairy tale romance. It's cheesy, but I'm happy to say at least one part of my childhood fantasies came true because I married to a wonderful man.

4. Cinderella -The Cheetah Girls

This is one of the best songs to listen to when you need a little dose of woman empowerment! I'll never forget having sleepovers while creating a dance party with my friends to this song. We almost did it for a talent show one year but ended up chickening out. I know most girls can't resist singing along when this song comes on. It's such a good anthem no matter what your age is.

5. Potential Break-Up Song – Aly And A.J

This song just has such a hyped upbeat that it makes you want to dance. It had a dark undertone seeing as its obviously a song about breakups but it also has this tone of a woman getting what she finally deserves, so that makes it that much better.

6. Push It To The Limit - Corbin Bleu
I still listen to this song when I workout because of how much it pumps you up. It makes you want to move! One of my best friends as a kid had a huge crush on Corbin Bleu so she made me listen to this song on repeat all the time.

8. Breaking Free - High School Musical

You're lying if you haven't sung this song in your bedroom into your hairbrush at least once. This song was not only the height of the movie High School Musical, but also one of the coolest love songs of my childhood.