2020 was a hard year for everyone. Each month brought a new set of challenges and difficulties that seemed to be endless. It was a year that made seeing any sort of silver lining painstakingly difficult. It was a year where we seemed to forget what we were living for.
Last week I watched Disney's "Soul" for the first time. I had heard the race reviews, and it seemed to be what everyone would post about on their Instagram stories- saying it had brought them to tears.
"Soul" is about a music teacher who loves jazz named Joe Gardner. He is presented with the opportunity of a lifetime to perform with one of his favorite jazz performers, but one accident lands him in a place called "The Great Before" - a place where souls are born and created before they find their place on Earth. He meets a lost soul, 22, who has yet to complete one task before they're ready to go to Earth finding their "spark" - what they're passionate about.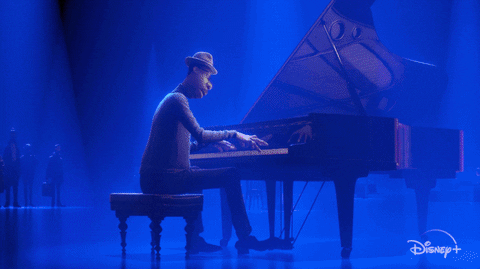 Pixar Movie GIF by Walt Disney StudiosGiphy
I had zero expectations going into this movie. I knew Pixar would deliver, as per usual, and that it would definitely be at least watchable.
Nothing prepared me for the 109-minute journey that "Soul" would take me on.
Besides the stunning animation and mesmerizing soundtrack composed by Trent Reznor and Atticus Ross featuring original songs by John Batiste, "Soul" teaches a valuable lesson about what it means to find your purpose in life- or as referred to in the film, your "spark".
"Soul" shows the importance of not allowing your dreams to cloud your vision and not letting blind ambition distract you from what really matters.
The new year brings along a season of resolutions and change. We want to make better choices and use our newfound motivation to achieve big things. However, when we let ourselves become overwhelmed with the pressure of needing to feel accomplished, we lose a bit of ourselves in the process. "Soul" reminds us that while it's important to have dreams, it's even more important that we don't let those dreams define who we are and what we're actually on Earth to do- to live life to the very fullest.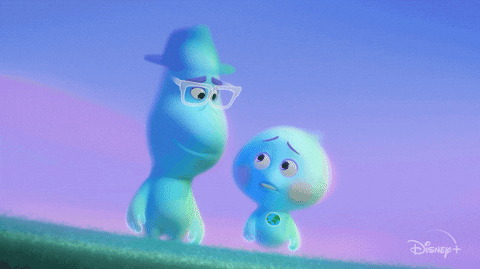 Pixar Movie GIF by Walt Disney StudiosGiphy
"Soul" is available for streaming on Disney+.
Disney and Pixar's Soul | Official Trailer | Disney+www.youtube.com