As a cast member, you can get free entry to the Disney theme parks. So why not make use of your tickets to head over to Disneyland to see where all the magic originated?
Freak out about the history.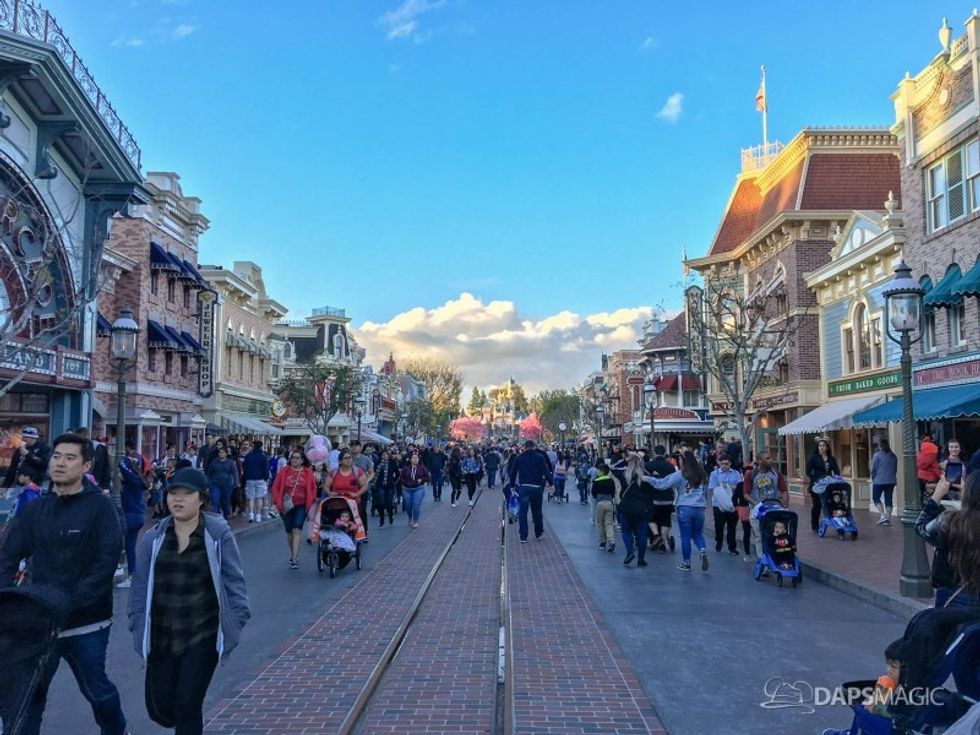 Walt Disney LITERALLY walked these grounds. Not that you're freaking out or anything, but you are. Let's talk about Main Street, Sleeping Beauty Castle, Pirates of the Caribbean, and more. Walt Disney literally had a hand in all of it. This is the original park where all the magic was designed and created and you can't help but geek out.
Compare the attractions.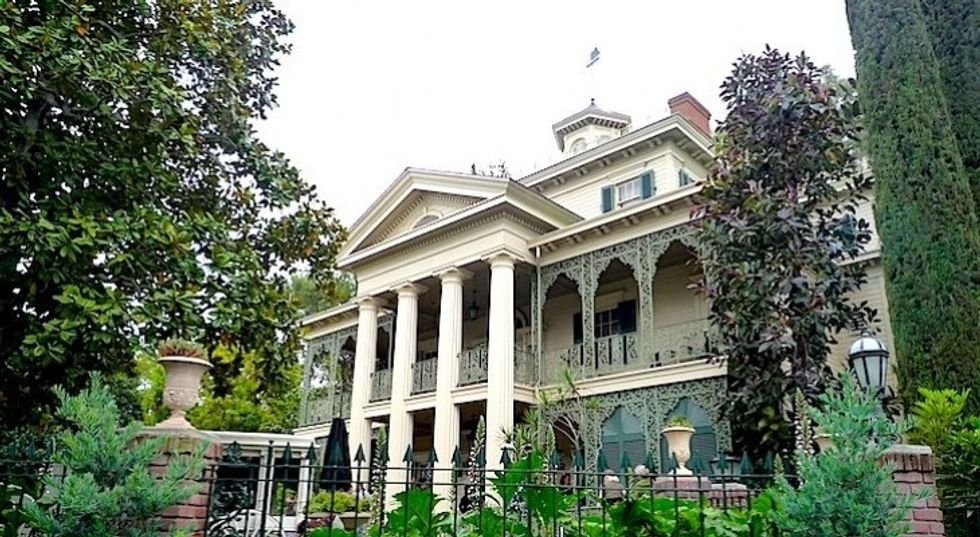 They're the same, but they are also different. Let's talk about the facade of The Haunted Mansion. Loving it in New Orleans Square! Thunder Mountain: the same but mirror opposites. Space Mountain you have a riding buddy, but on Splash Mountain you don't. As a Cast Member, you notice all these small differences and can't help but geek out a little when you notice things you like better.
Admire the costumes.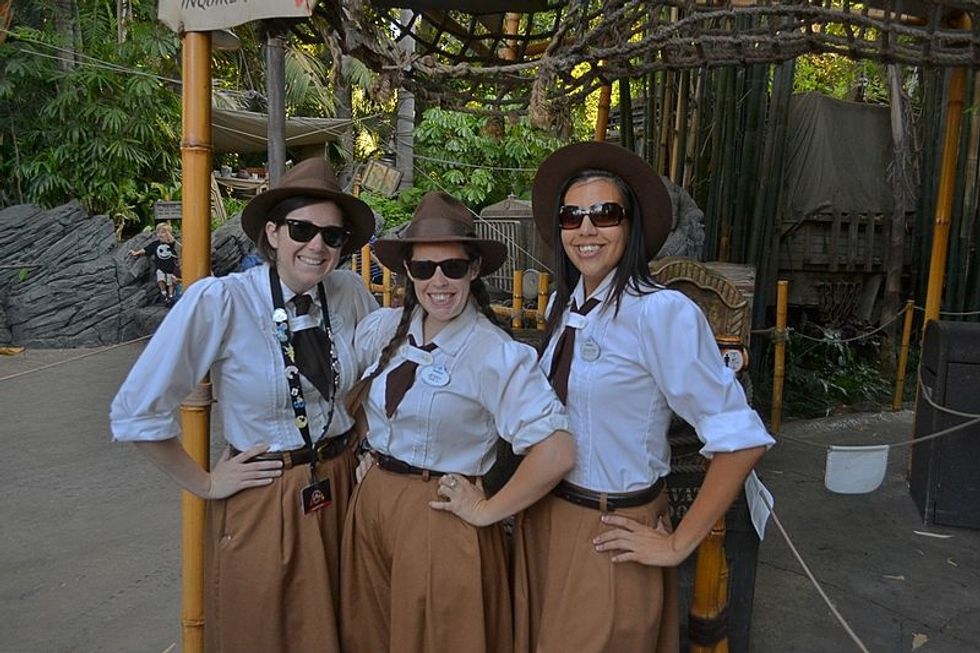 They're SO CUTE! When you get used to seeing and wearing the same costumes all the time it is really cool to freak out over the new and unseen ones from a new land.
Appreciate the additional discounts.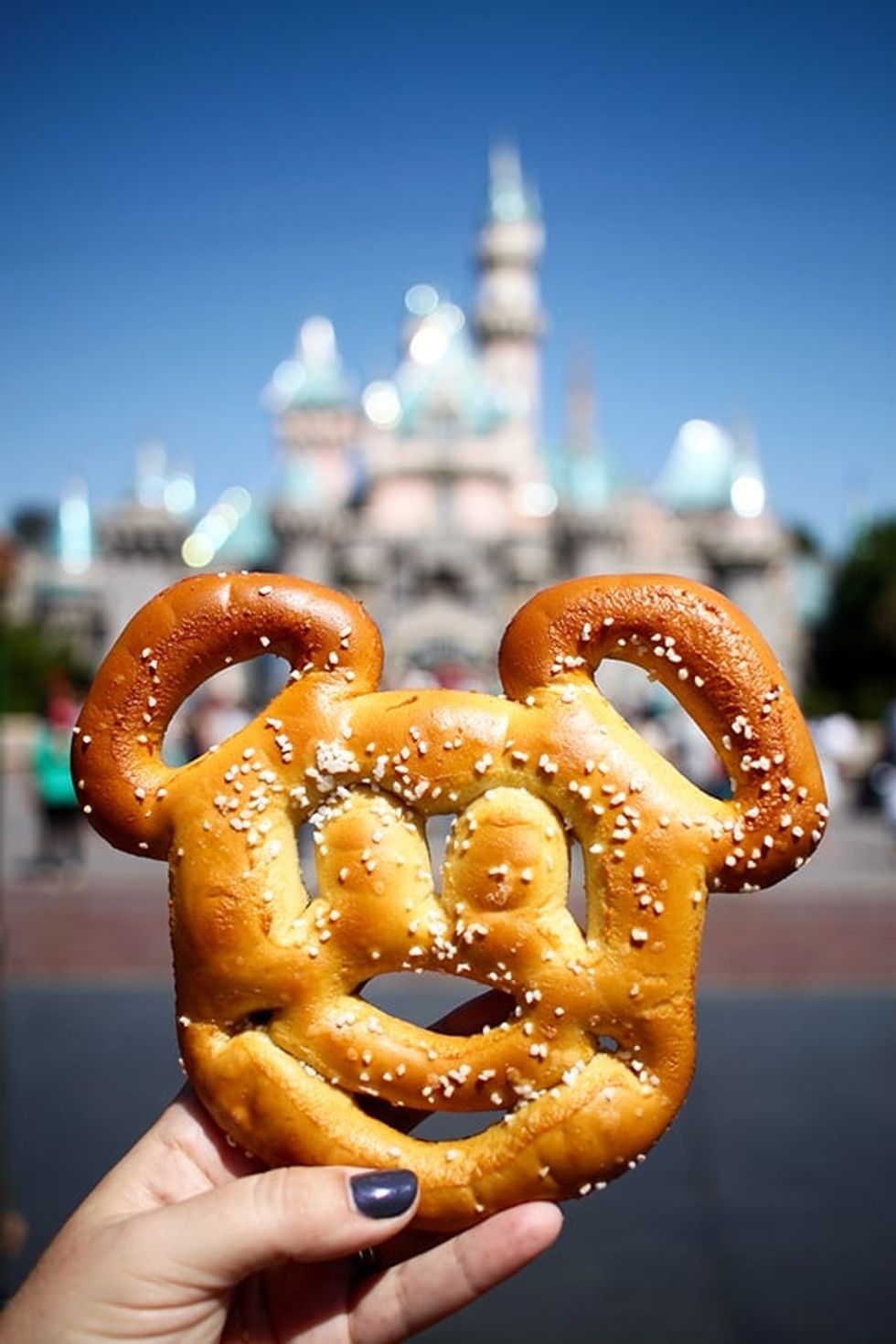 Food. All the food. I feel like a VIP with all these food discounts!
Run back and forth between the parks...because you CAN!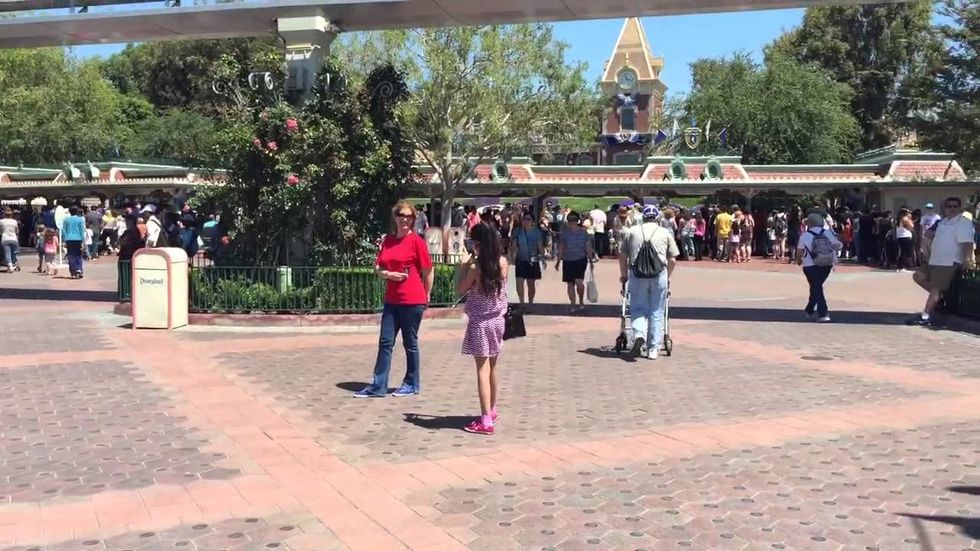 You can get from California Adventure to Disneyland in about one minute! It's so close! What a dream! No busses, no monorail. It's just so convenient! You can hop back and forth all day without losing much time at all!
New Orleans Square.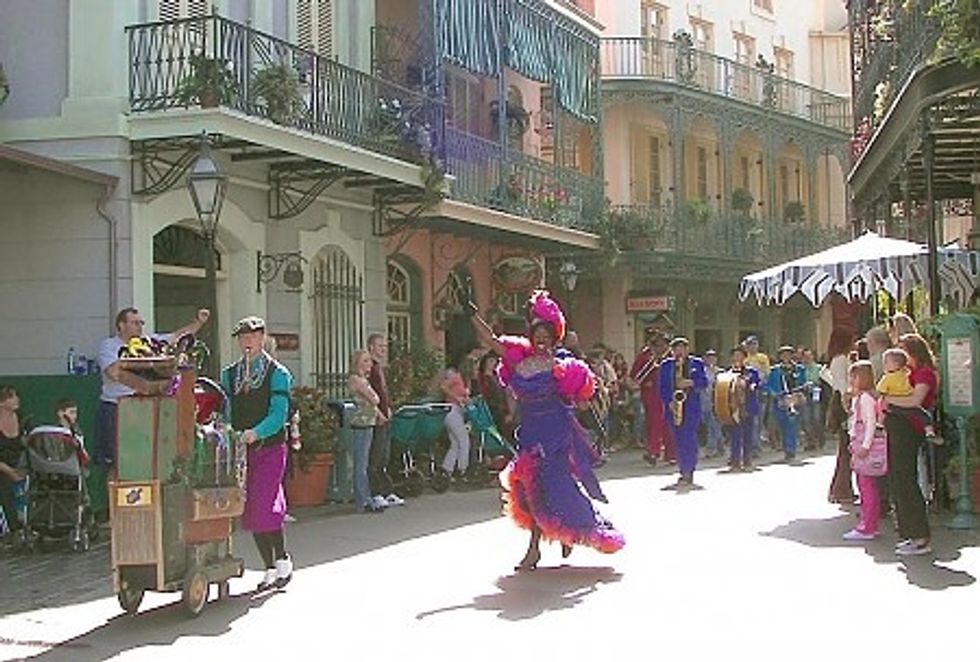 Let's talk about how cool this land is! Walt Disney World is TRUELY missing out here. Without a doubt this is my favorite land in all of the Disney theme parks! I love that the Haunted Mansion is here. I LOVE the Mickey shaped beignets. The shopping is super cute. And you cannot forget about the Blue Bayou inside Pirates of the Caribbean.
Test Track<<Radiator Springs Racers.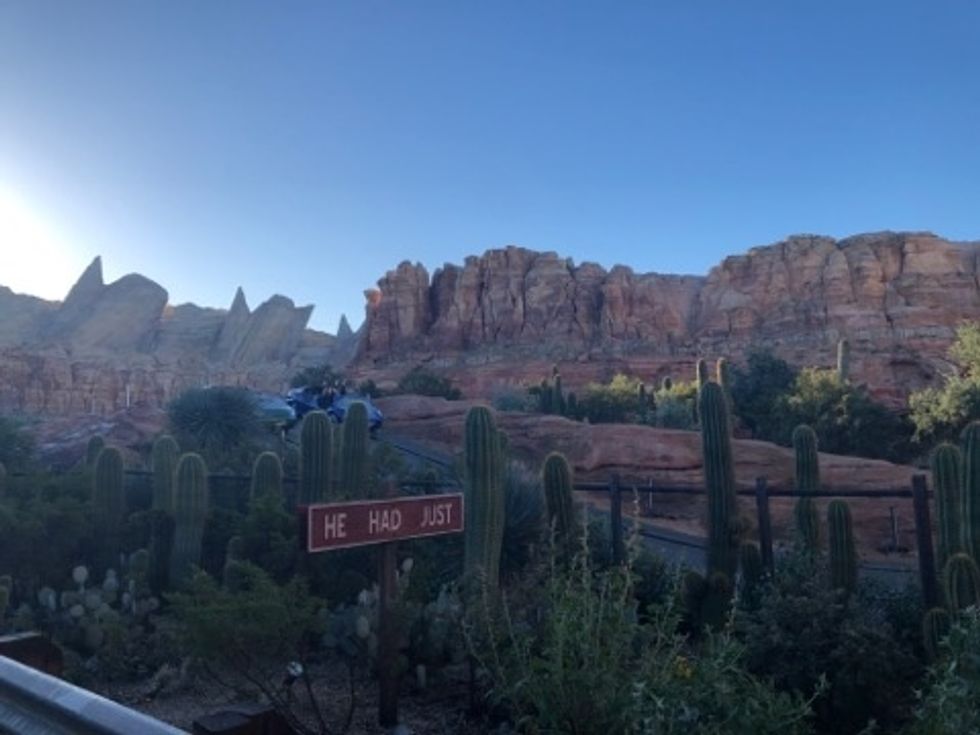 Beth Monnig
There's literally no contest here. After riding Radiator Springs Racers you'll never care about riding Test Track again. The story is just so immersive on Racers. And you actually are racing someone. It's so cute you could just ride over and over again.
Suddenly discover that Disney World is massive in comparison.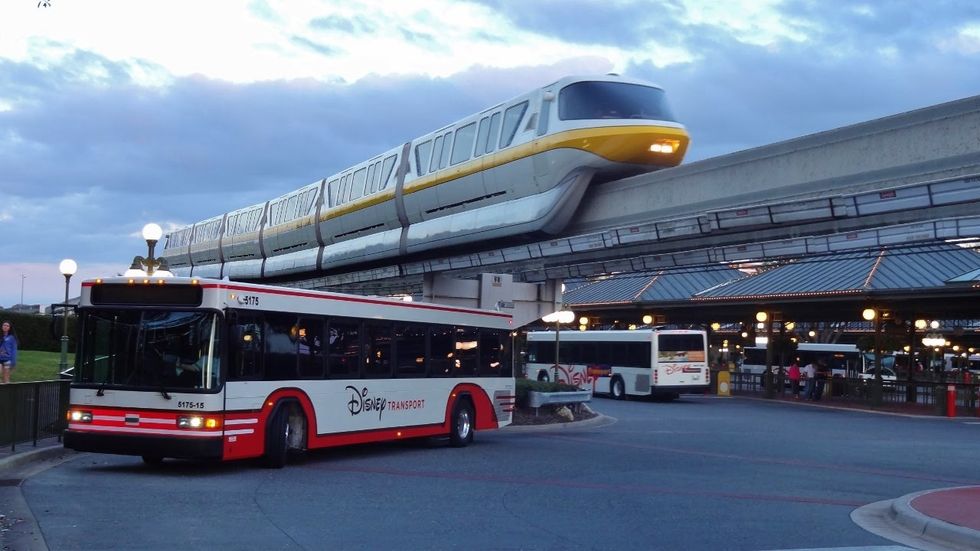 Walt Disney World is SO BIG! It really is its own world in comparison to Disneyland. Also, let's talk about the fact that Disneyland is literally right in the middle of LA. There has to be something said for the fact that Walt Disney World is all on its own. The experience is a bit more immersive in that way in Florida.
Plan your next trip back.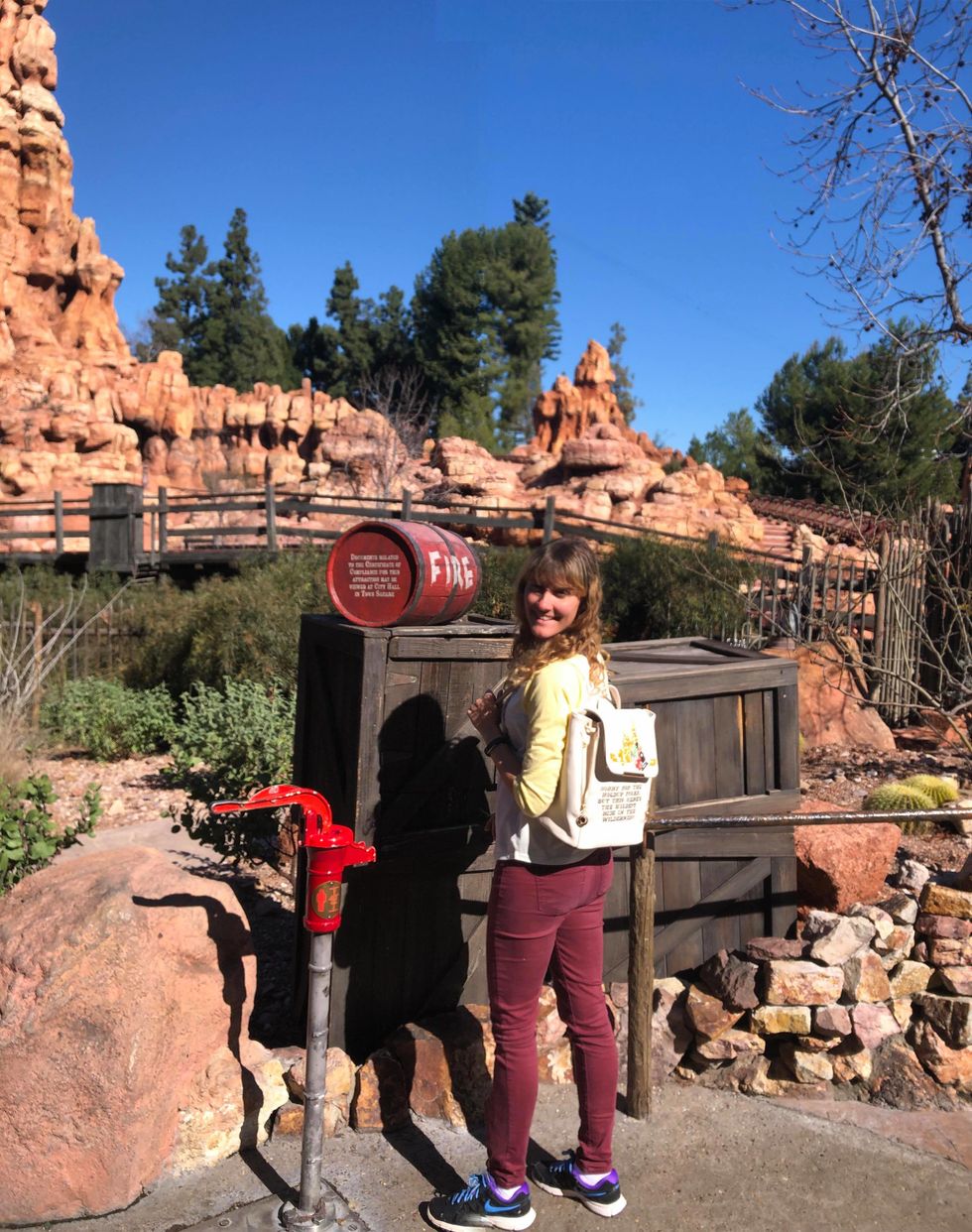 Beth Monnig
Seriously though. The trip is just so short, even when you spend a couple of days at Disneyland. Despite its smaller size, there is still so much to see and do that you feel like your trip is inevitably too short no matter how long your stay is. The only thing to do is brainstorm to start planning your next trip out!
Walt Disney World will always be home, but as a Disney Cast Member, it's always good to go back to the place where the magic originated.