Oh the 90's and the 2000's, who doesn't remember these glorious times? I'm so glad that I was born during that decade and got to experience everything from fashion to technologically and to amazing food!
Yep, you read that correctly! Food from the 2000's were all over the place with a variety of strange creations and taste. See how many you can remember while strolling through memory lane. This isn't even half of the list but fear not, a part two may be in the future!
Pepsi Blue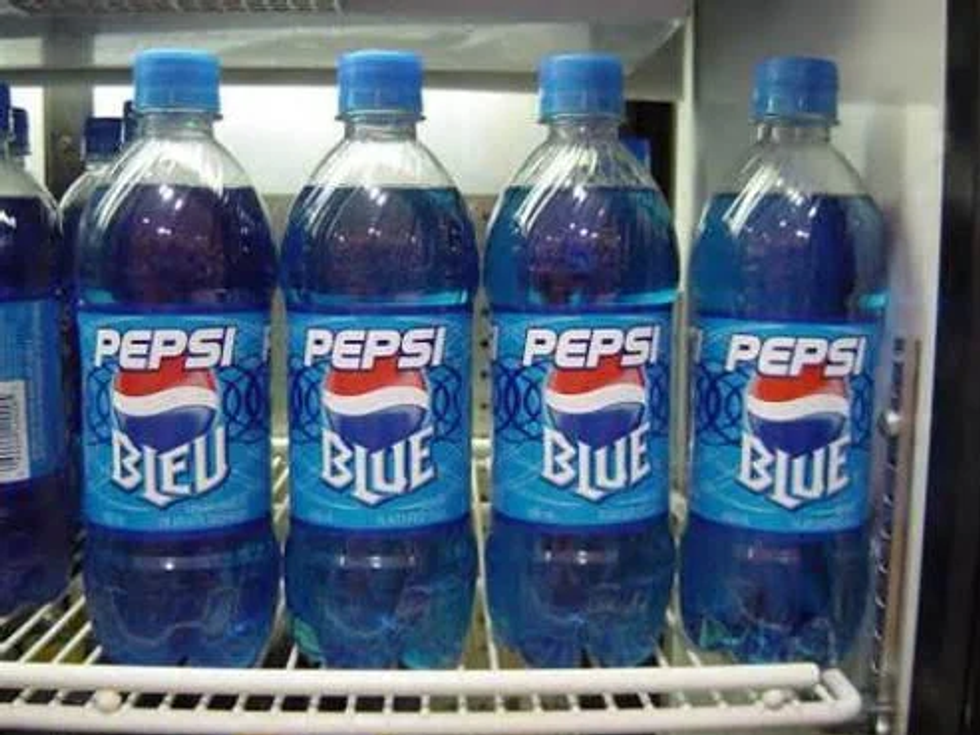 Pepsi Blue
https://www.reddit.com/r/nostalgia/comments/4b7yk8/pepsi_blue/
This is something that I wish I remembered what it tasted like. My Mom loves Pepsi so I remember getting it but not the taste. It was branded as berry so I assumed that it tasted like blueberry or even blue raspberry
Wonder Ball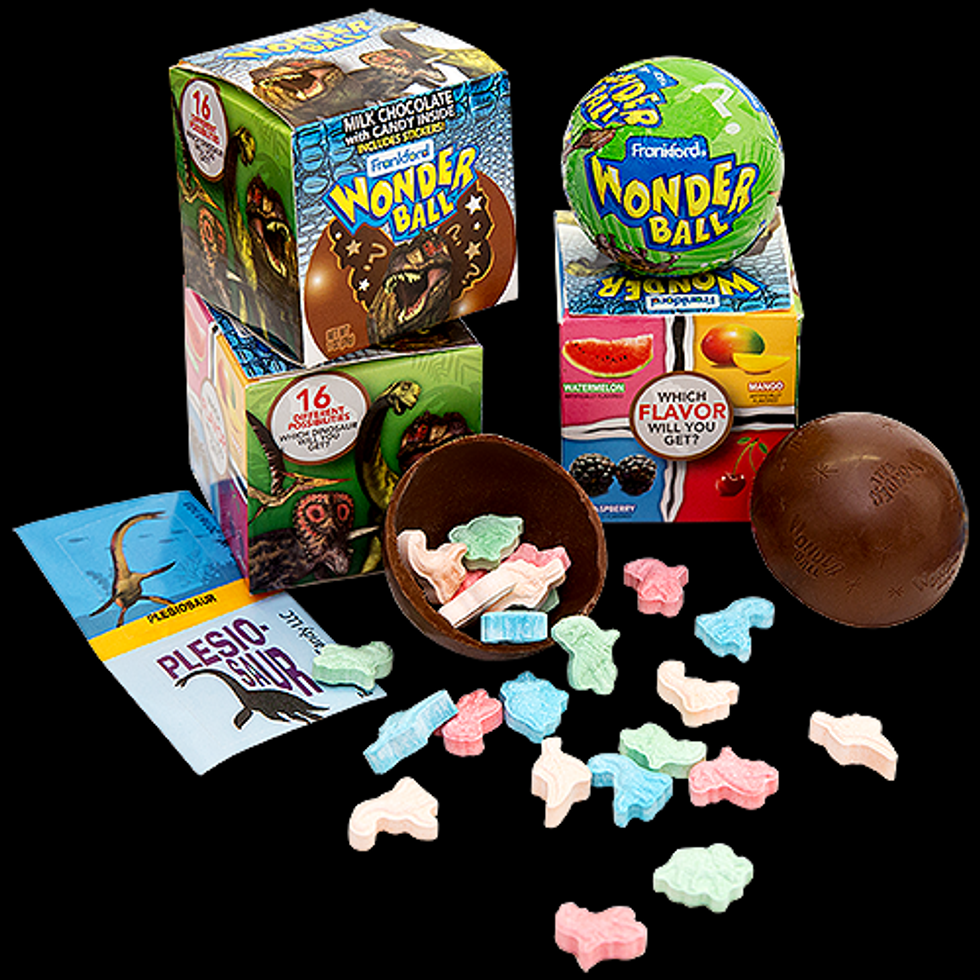 Wonder Ball
https://allcitycandy.com/products/wonder-ball-dinosaur-10
Okay, so they still make wonder balls because I found one last year. It isn't the same, the excitement us kids had when these came out is gone. The little candy or stickers found inside of a ball of chocolate was amazing
Doritos 3D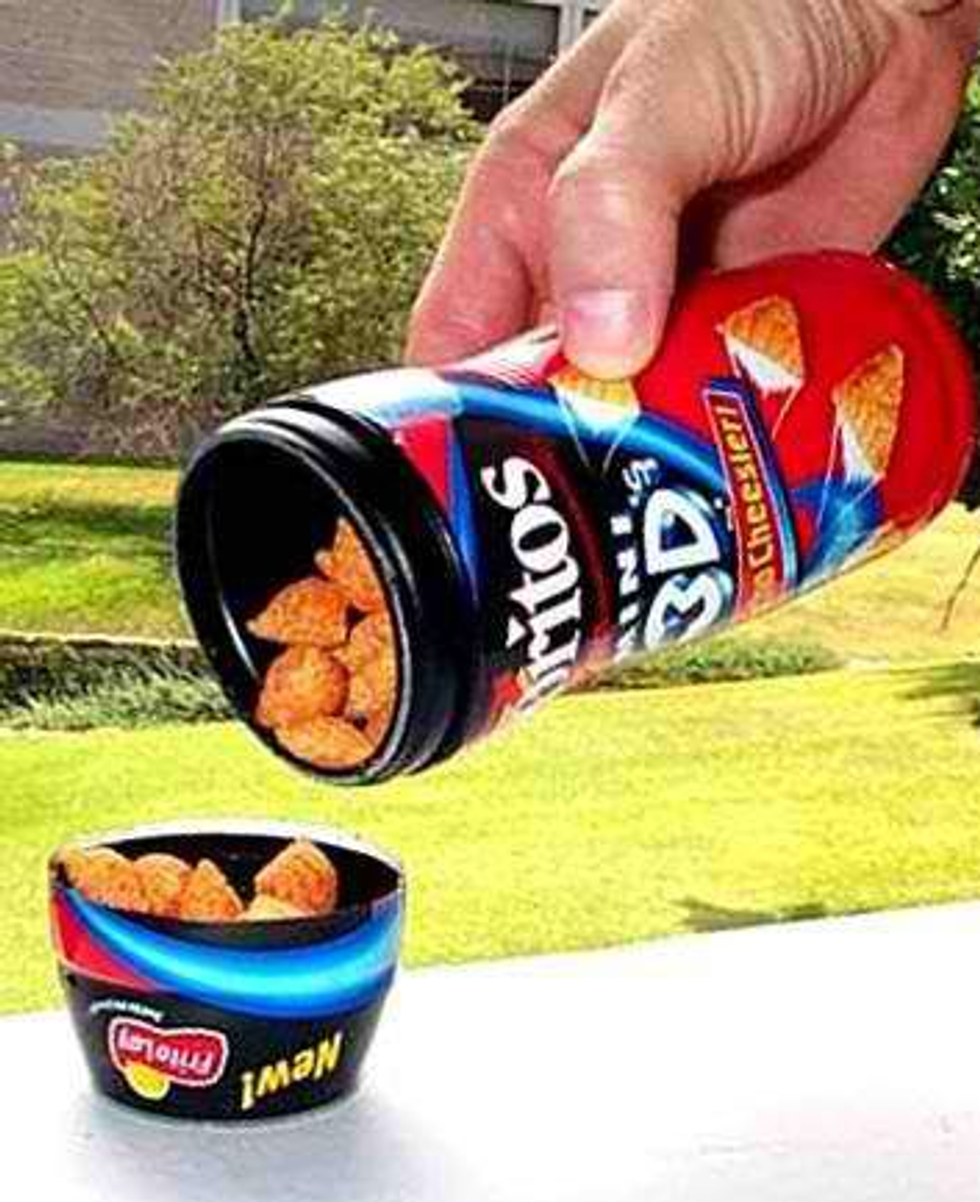 Doritos 3D
https://www.pinterest.com/pin/208784132699094210/?lp=true
OMG, Doritos 3D were so good. They didn't taste like the chips but the cheese was extra that it like exploded in your mouth. Why are these off the shelf?
Heinz Colored Ketchup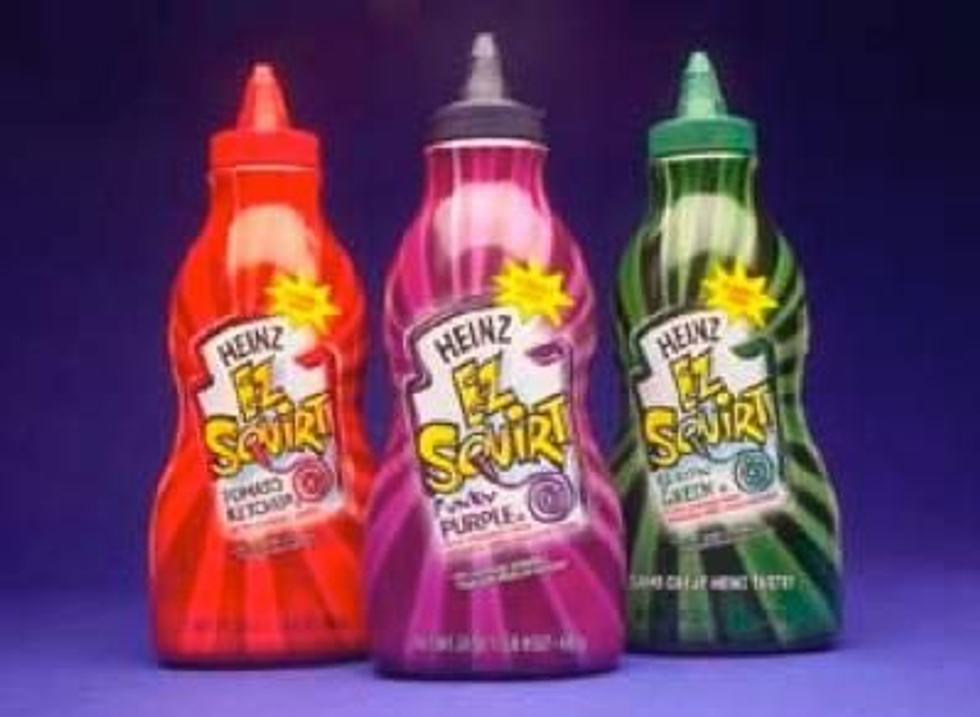 Ketchup
https://www.pinterest.com/pin/490470215639758010/?lp=true
I swear to you that my Mom had all of these ketchups. They may look nasty or unappetizing but trust me, they tasted exactly like ketchup, they just looked like they came out of a Power Rangers show
Pepsi Twist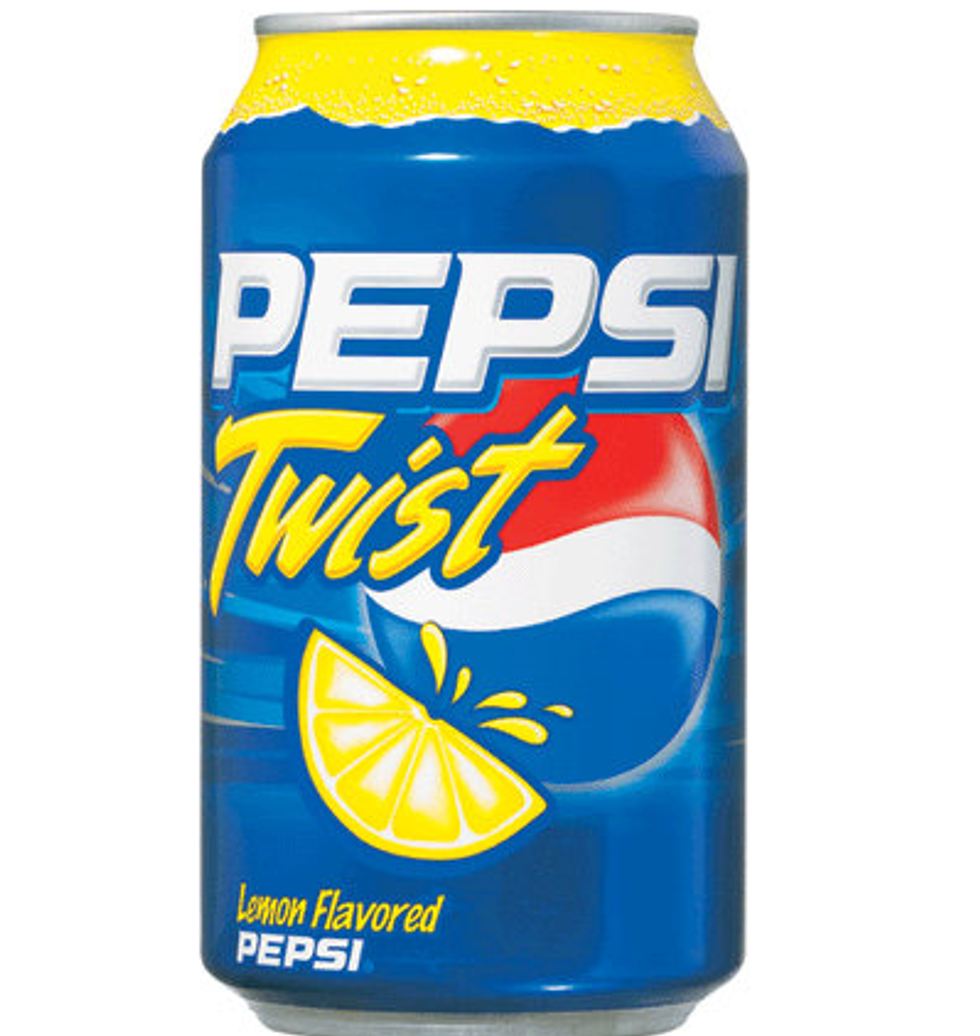 Pepsi Twist
https://www.influenster.com/reviews/pepsi-twist-23
Once again I wish I remembered what Pepsi Twist tasted like. Right now it sounds really good so I think we need to bring these back for nostalgia. Who knew Pepsi got so snazzy back in the day
Bubble Beeper Gum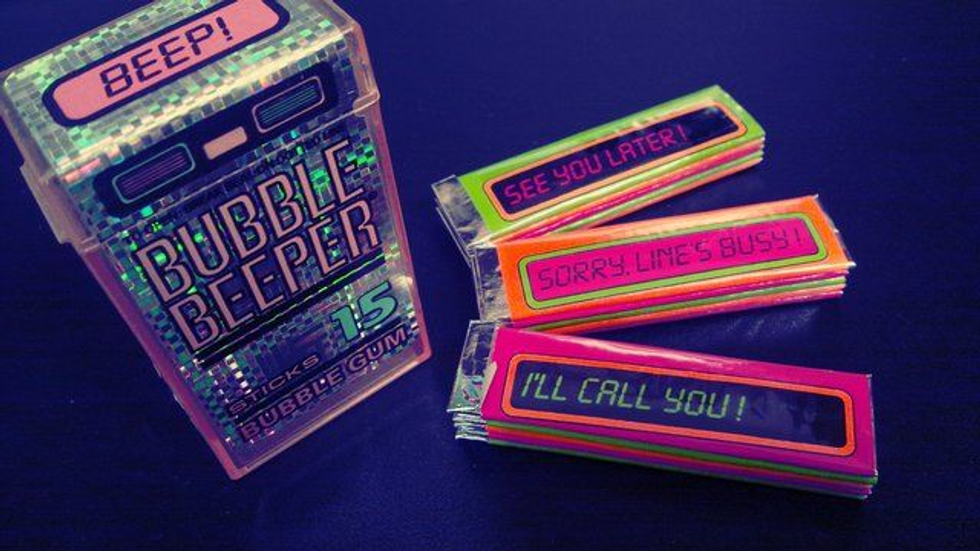 Beeper Gum
https://www.pinterest.com/pin/3870349651521961/?lp=true
Look at the packaging, I mean what kid didn't want beeper gum? Between the little messages and bright, neon colors, I don't know what the best part about the gum was.
Ouch! Bubble Gum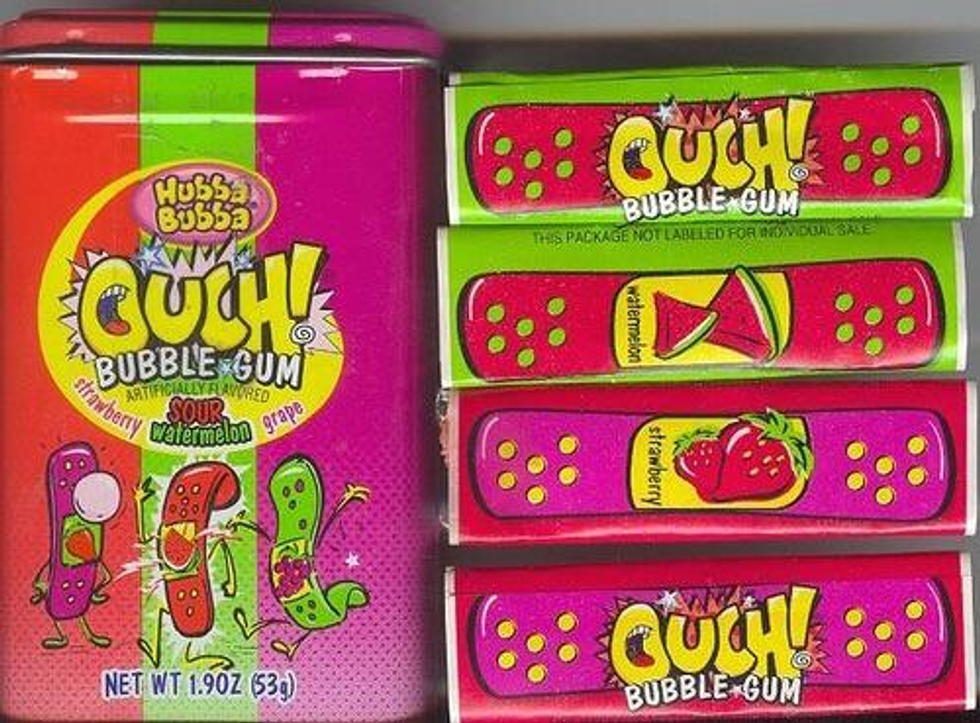 Ouch Gum
https://www.reddit.com/r/nostalgia/comments/8gy1eo/hubba_bubba_ouch_bubble_gum_the_best_gum_i_swear/
Who doesn't remember the little tin of gum that looked like band-aids when you opened it up? I can't remember if these were sour or not but I always wanted it for the tin
Altoids Sour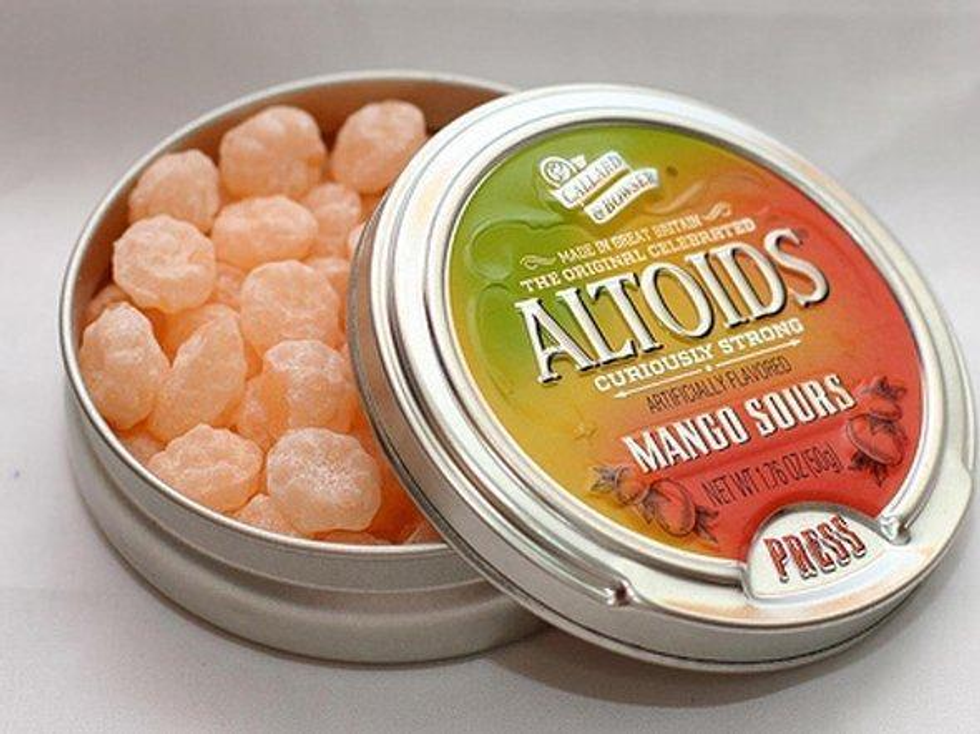 Altoids Sour
https://www.reddit.com/r/nostalgia/comments/6ifzvg/altoid_sours_dont_know_why_they_were_discontinued/
These things were beyond sour that I don't think I officially ate one fully. My sister had them and I hate anything sour so I tried it. Let's just say it took awhile for your mouth to recover from these
Fruitopia
Fruitopia Machine
https://www.reddit.com/r/nostalgia/comments/5osfji/fruitopia_and_its_classic_vending_machine/
I would do anything for Fruitopia right now. At my local high school they had a vending machine of it and my sister would bring me home the peach one. It was so good and I will forever be in mourning
Sprite Remix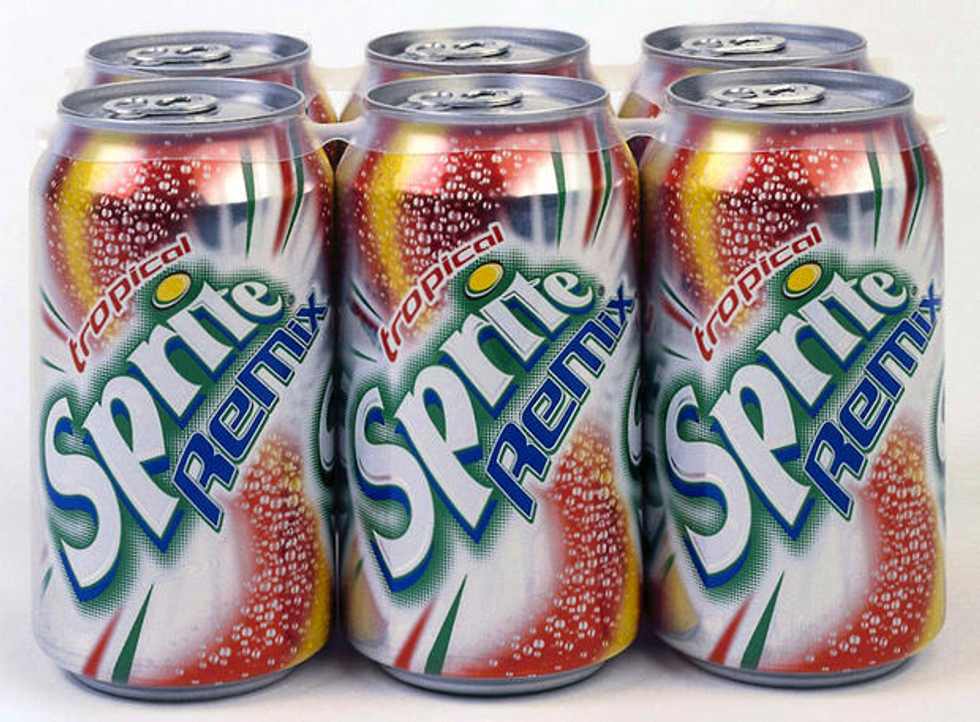 Sprite Remix
https://www.cbsnews.com/pictures/cult-snacks-that-have-made-a-comeback/14/
Oh Sprite Remix, how I truly did not like the taste of you. I think I tried the Aruba one and it was pink. I think it was berry like or something and my Mom gave the whole case to my sister's friend because she loved it and we didn't
Trix Yogurt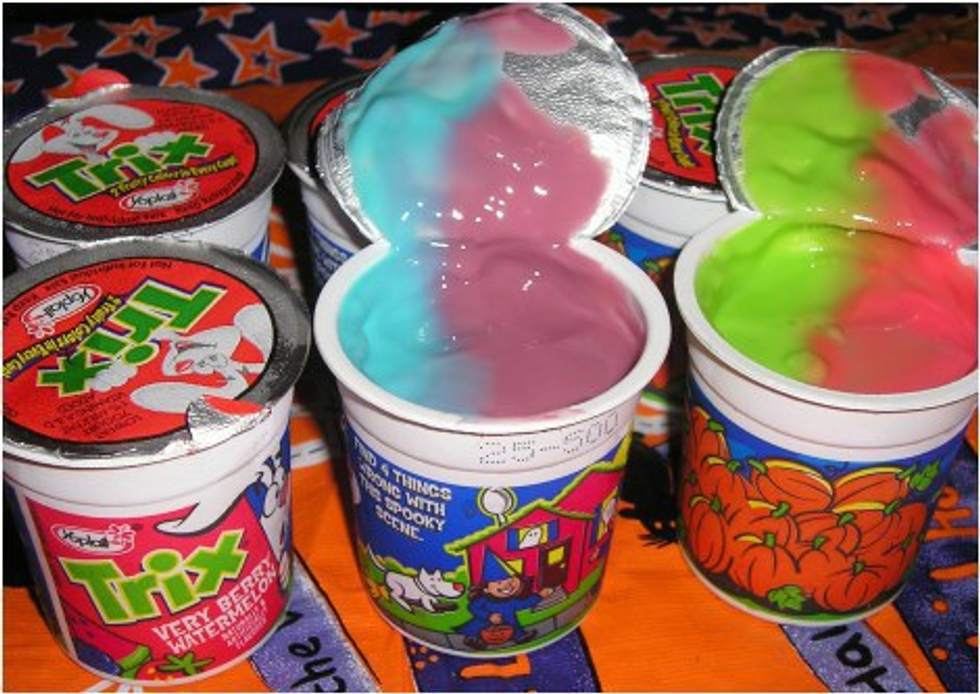 Trix Yogurt
https://www.reddit.com/r/nostalgia/comments/8zchxw/trix_yogurt/
Silly rabbit, where did this yogurt go? It was cool considering that the yogurt was two different colors until you mixed them together and made a strange color
String Things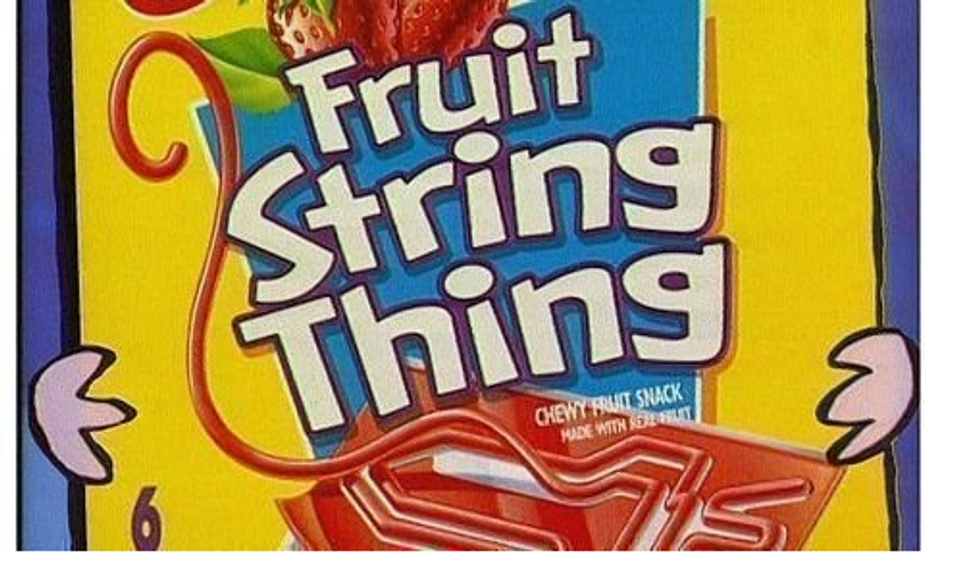 String Things
https://www.change.org/p/general-mills-bring-back-fruit-string-things
Again I don't remember liking String Things. Sure, they were cool to make different things out of but the more you ate them the more blah they got
Bubble Jug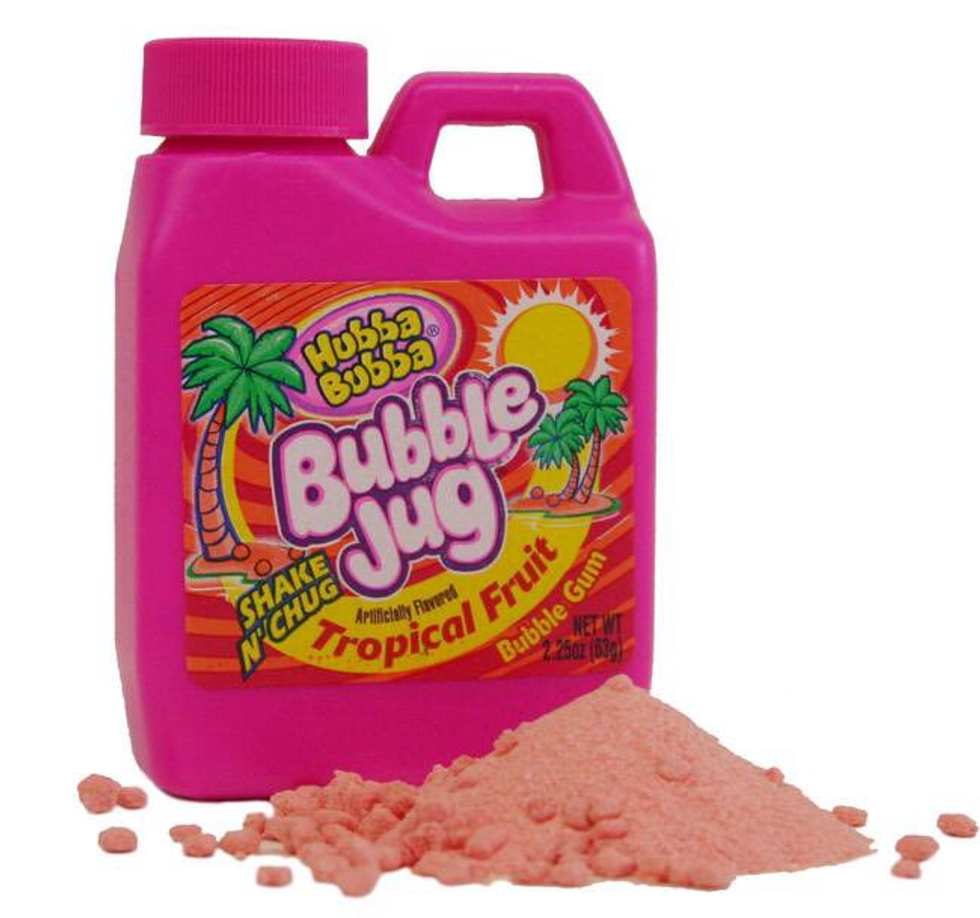 Bubble Jug
https://twitter.com/bubblejug1
Who sat there one day and came up with powder gum? You would think that you would just swallow the powder but no, it really turned into bubblegum. This was so cool when I was like 7 years old
Blues Clues Applesauce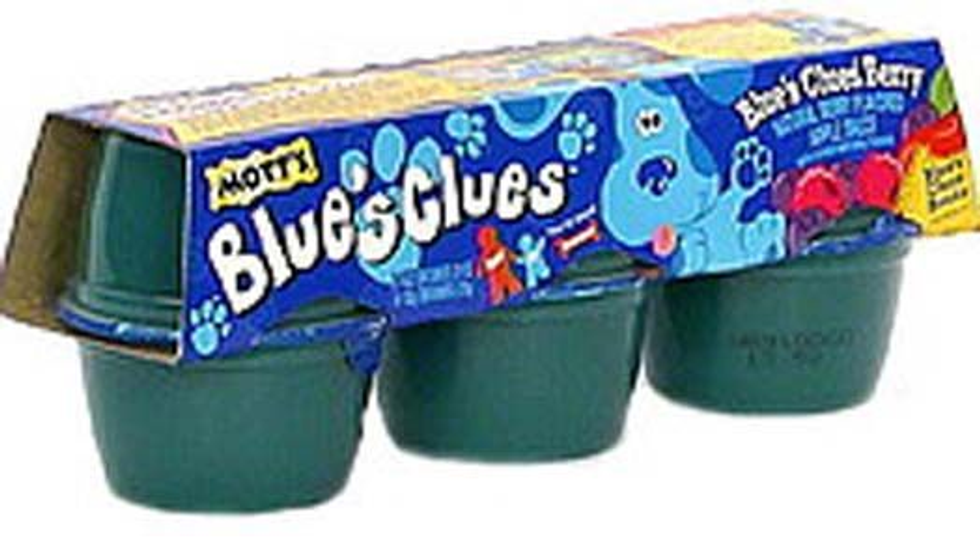 Applesauce
https://www.pinterest.com/pin/328973947765600109/?lp=true
Blues Clues Applesauce was one of the best foods I ate as a child. It tasted like berries and was so good, I can remember eating it during the hot days in the summer. Can Blue come back and bring this with her?
Kudos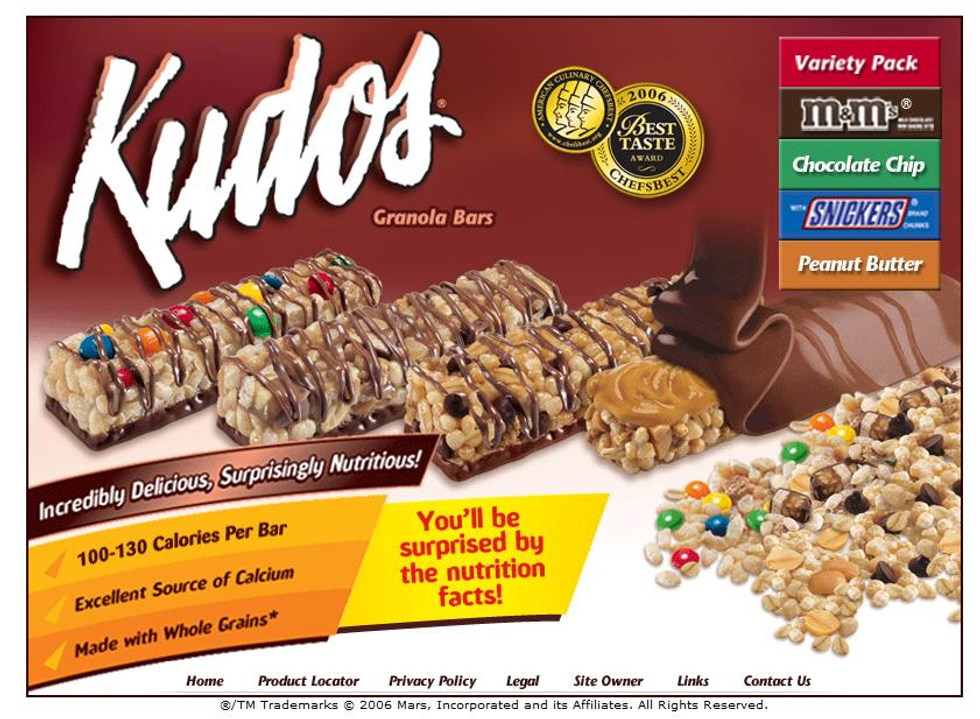 Kudos Bars
https://www.reddit.com/r/nostalgia/comments/1aiavg/the_hell_happened_to_kudos_bars_they_were/
Kudos were sold at my middle school before the whole health thing went into effect and all us kids loved them. They were pretty much a chocolate granola bar but these had a different taste to them
Dannon Sprinklins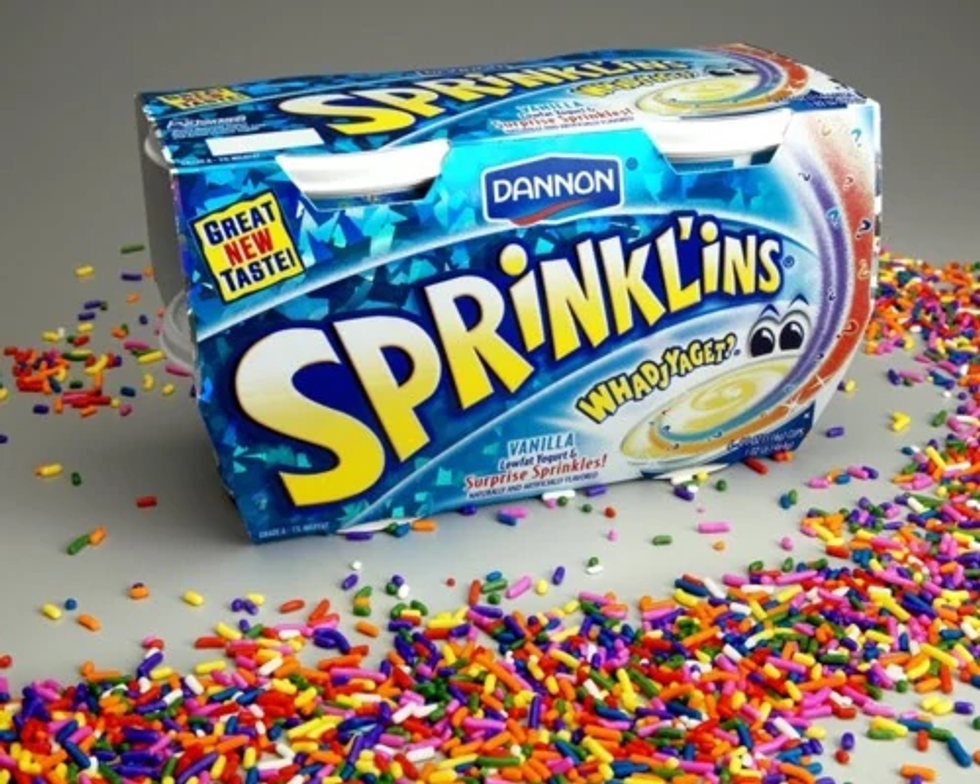 Sprkinlins
http://the-foods-we-loved.wikia.com/wiki/Dannon_Sprinkl%27ins
I completely forgot about this yogurt and I want it back. Before we had all those add in yogurts, these were the first for us kids. The sprinkles would mix and change the color of the yogurt…OMG
Oreo Caksters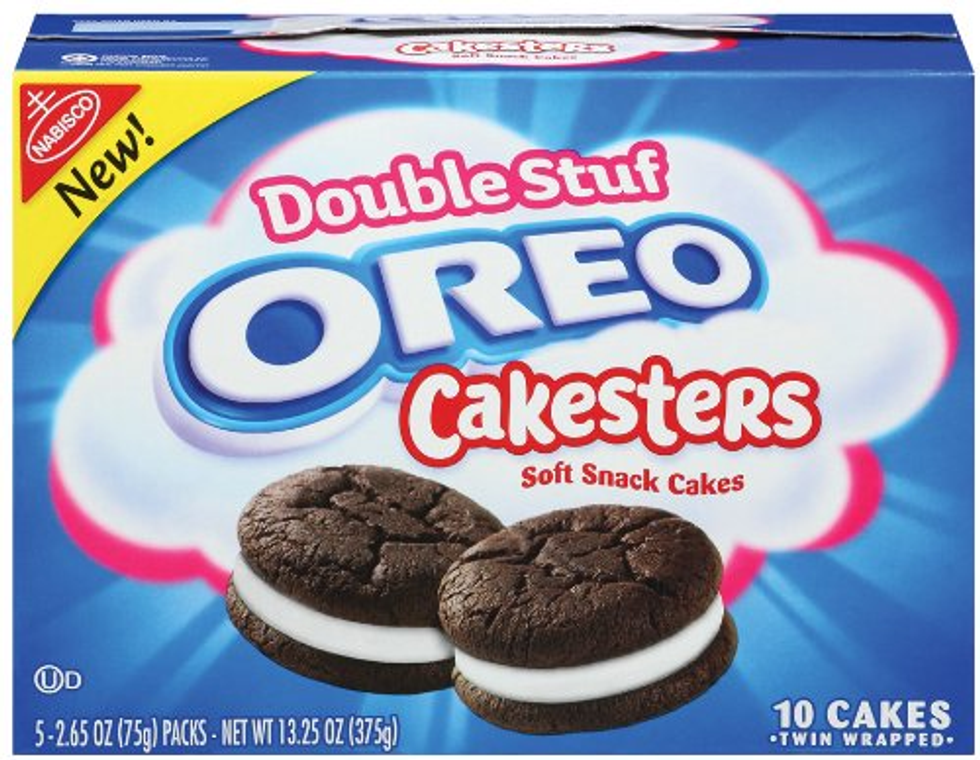 Cakesters
https://www.amazon.com/Oreo-Original-Cakesters-Snack-Packages/dp/B000TFSM92
The vanilla kind were so much better than the regular chocolate oreo. They weren't too sweet (Though they had too much icing) and disappeared not shortly after its release
Reeses swoops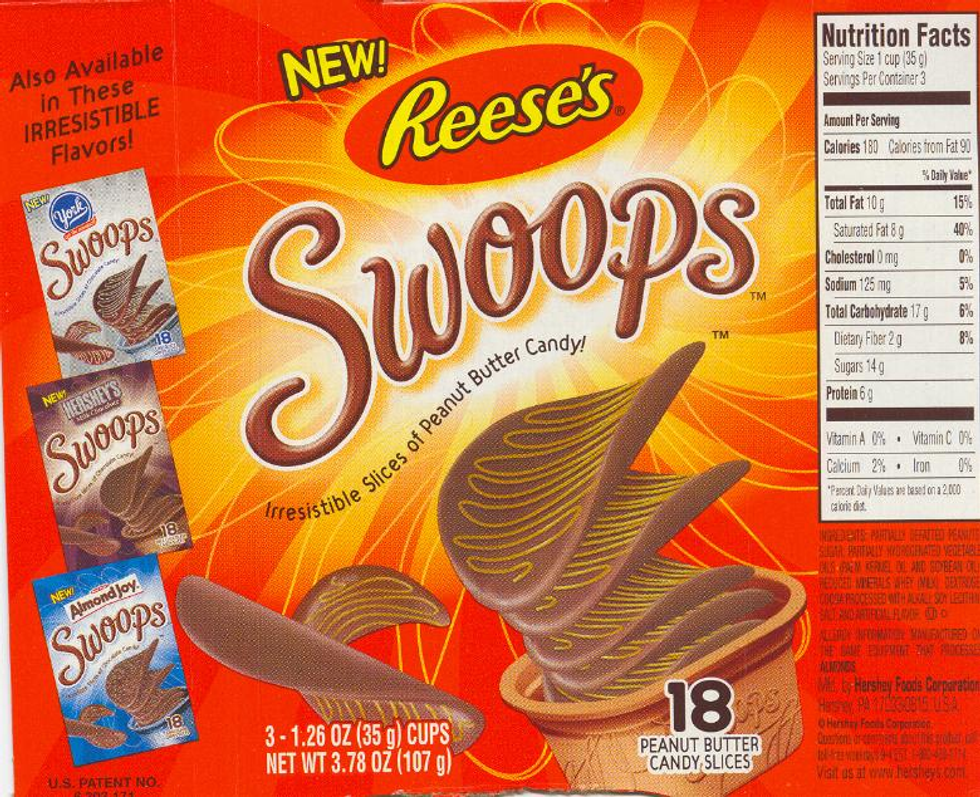 Swoops
http://www.mikescandywrappers.com/swoops_reeses0104.html
Pringles or chocolate, you decide. I'm not a big peanut butter person but these were good yet messy considering they would melt within five seconds of holding one chip or piece
Jell-o Pudding Bites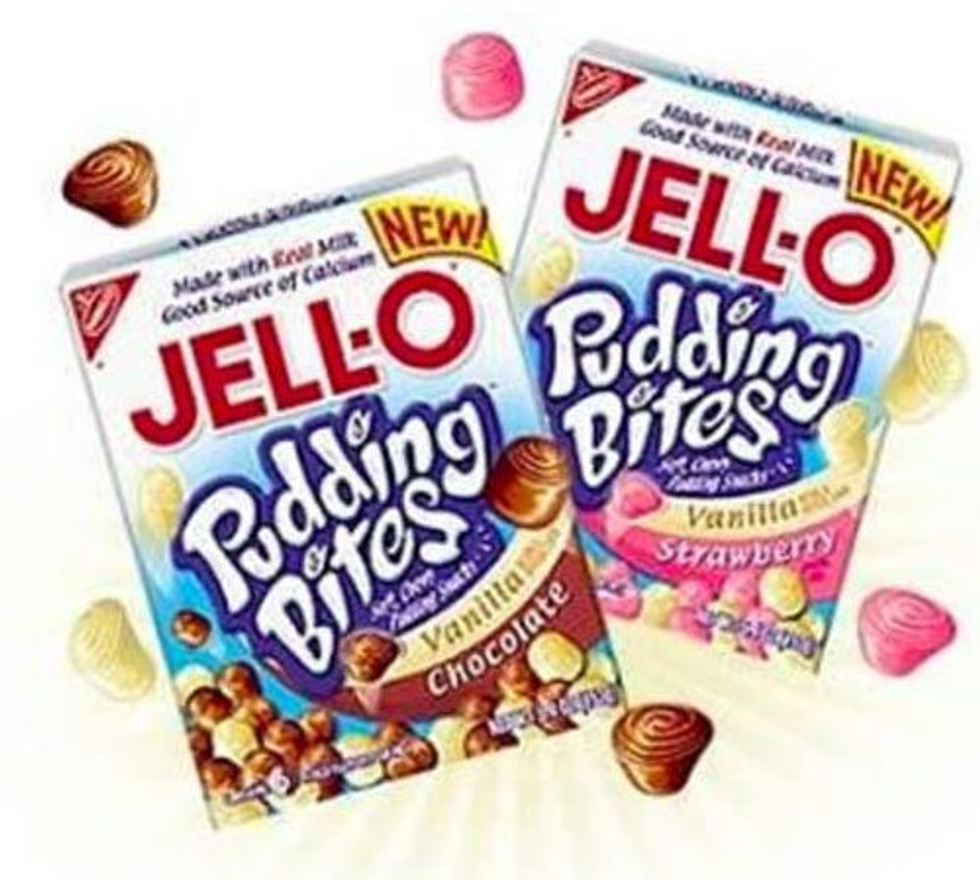 Pudding Bites
http://dlisted.com/2018/06/08/hot-slut-of-the-day-1628/
Oh the pudding bites. I had the strawberry and vanilla and no thank you. There was something strange about eating pudding in gummy form like that
Philadelphia snack bars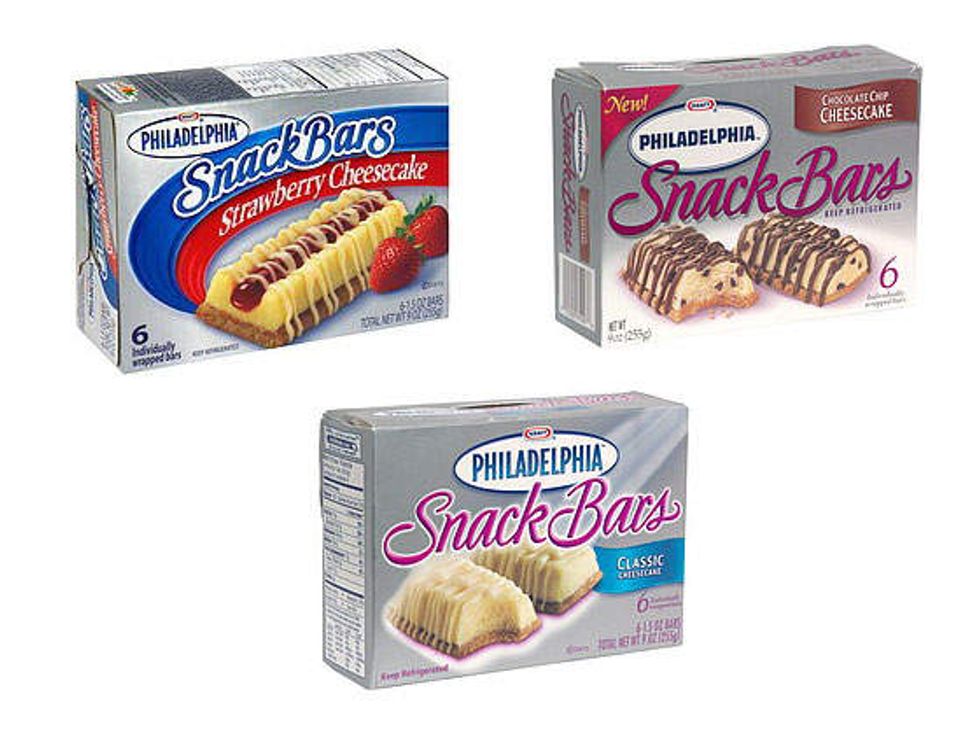 Snack Bars
http://dlisted.com/2018/10/28/hot-sluts-of-the-day-202/
I always asked my Mom to buy these and I honestly don't know if she ever did. They just looked so good and I have no idea what happened to them
Jif Sensations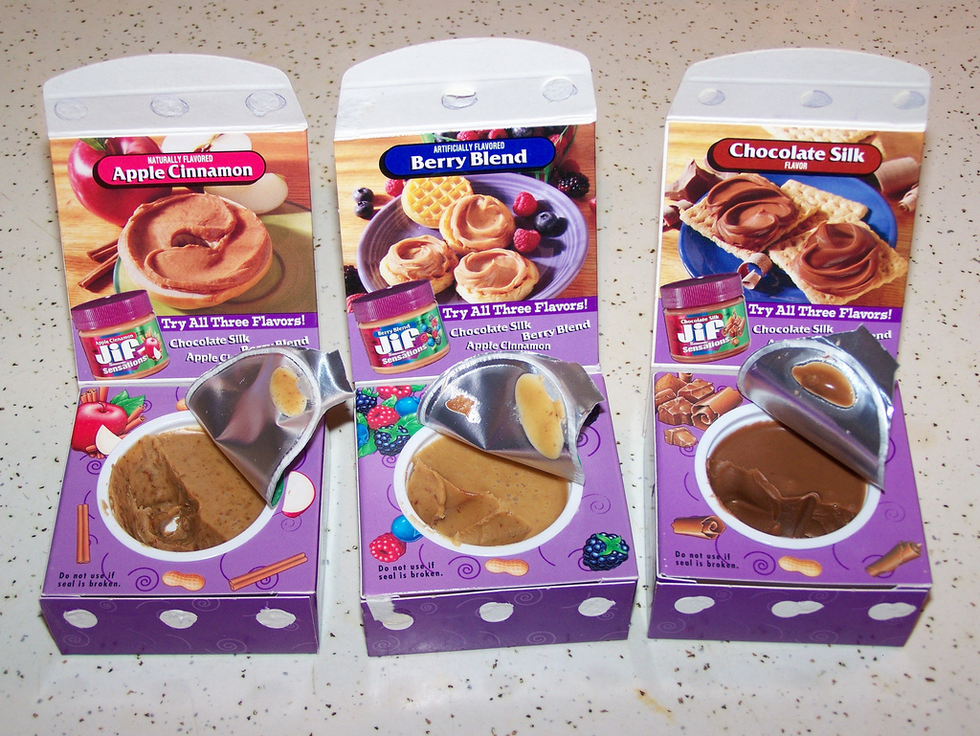 Peanut Butter
https://www.flickr.com/photos/thedamnmushroom/2610152458
I am mourning the loss of this peanut butter as well because I would die for a jar of it right now. The berry PB was so good on crackers that I wish I could still taste it
Skittles Bubblegum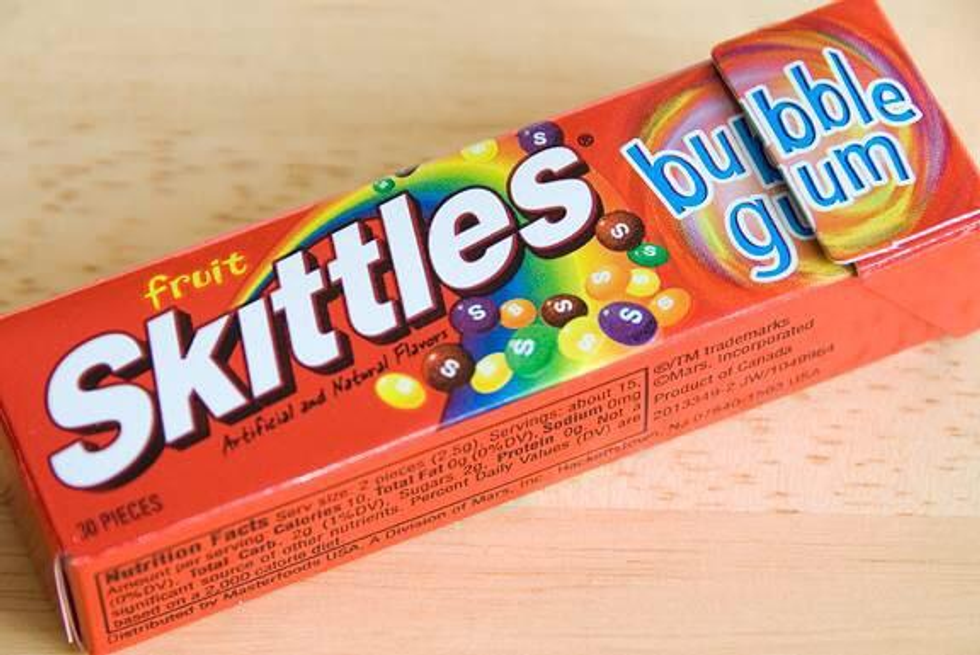 Skittles Gum
https://www.reddit.com/r/nostalgia/comments/6y5zii/skittles_gum/
Skittles or gum? We all know why these things were taken off the shelf. Once it was in your mouth you had no idea what to. Do you swallow it like a skittle or keep chewing at nothing until it dissolved?