Whether you're marathoning your favorite show with friends, hosting a movie night or simply in the mood to pig out, baked goods make a great addition to any evening. Seriously, who can resist chocolate?
And if you're into fandoms, we've got some treats for you. These desserts will drive your inner nerd wild.

1. Sorting Hat Cupcakes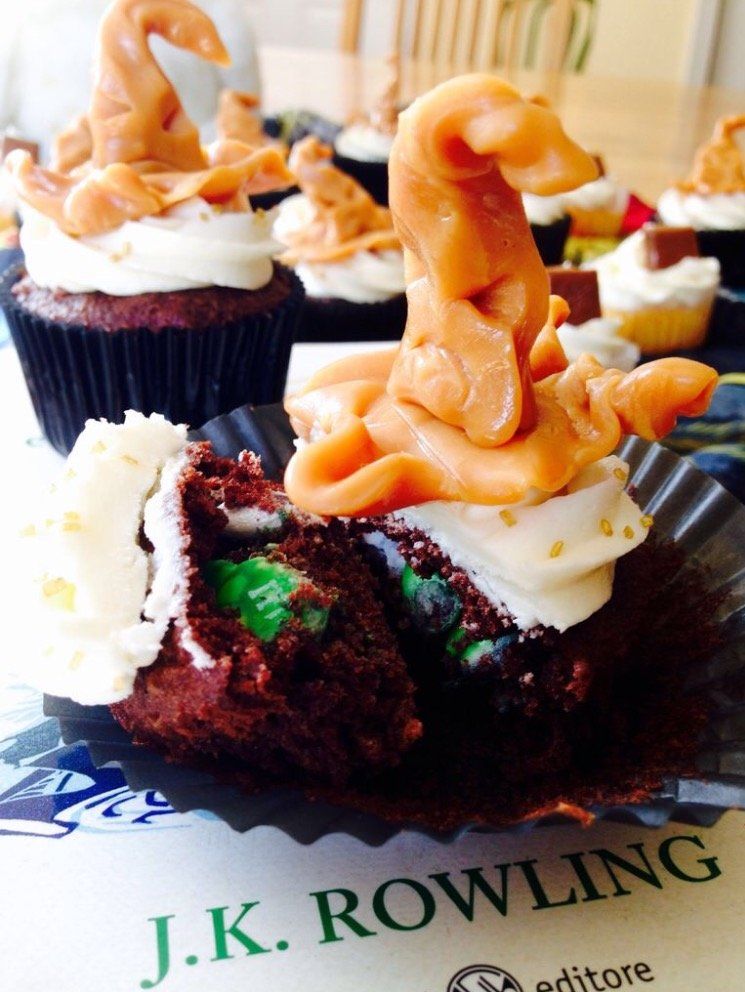 These Sorting Hat cupcakes will tell you which Hogwarts house you're in. It just depends on which color M&Ms you find inside!
2. Pokeball Cake Pops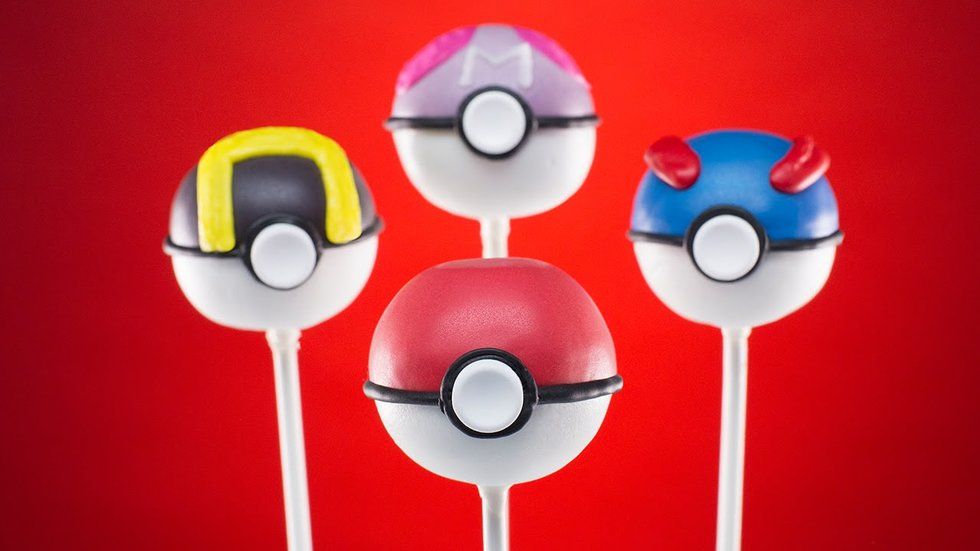 If you've ever tried to catch 'em all, you'll enjoy making these Pokeball cake pops by Rosana Pansino. She came up with these during her segment Nerdy Nummies, and they're absolutely brilliant for Pokemon fans. The best part? You can make any type of Pokeball your heart desires!
3. Lego Marshmallow Pops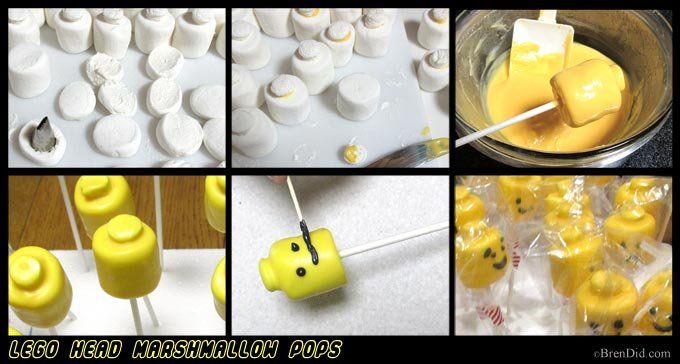 Lego marshmallow pops won't take you long at all. They look delicious to chow on right now (seriously, give me some) or to make party favors out of. After all, who didn't love Legos as a kid?
4. Minecraft Rice Krispy Treats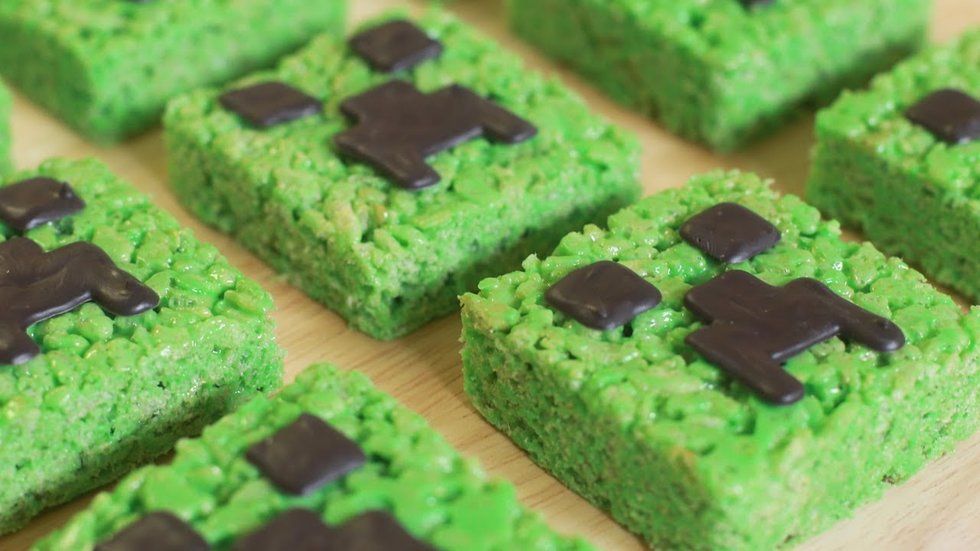 Rosana Pansino shows us how to make these Minecraft Rice Krispy Treats. Shaped like the Creepers in the game, these are basically a gamer's dessert dream come to life.
5. Effie Trinket Cupcakes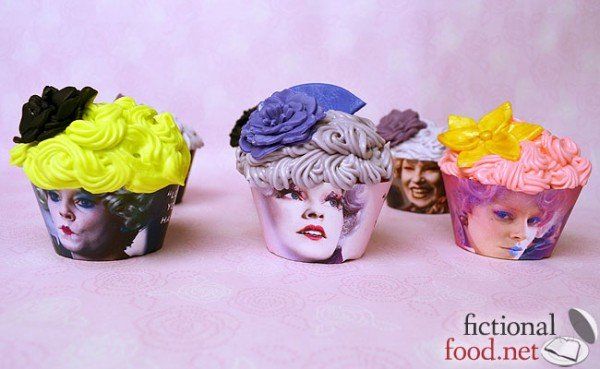 Are these Effie Trinket cupcakes not the most hilarious things you've ever laid eyes on? Fictional Food has an arsenal of desserts on its site, but these are among the best. They're perfect for "Hunger Games" fans, and you can change Effie's hair about as often as she does in the films.
6. Spider-Man Candy Apples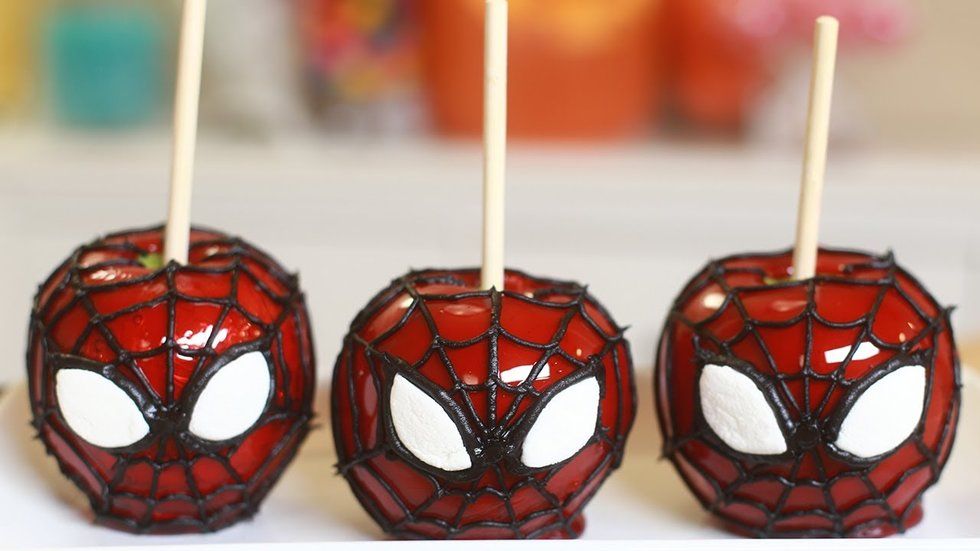 If you're like me, you patiently await Autumn so you can get your hands on all the candy and caramel apples you can find. Well, if you're looking to geek things up a bit this year, check out these Spider-Man candy apples. Are your Spidey senses tingling just looking at them? I bet they are.
7. Cauldron Cakes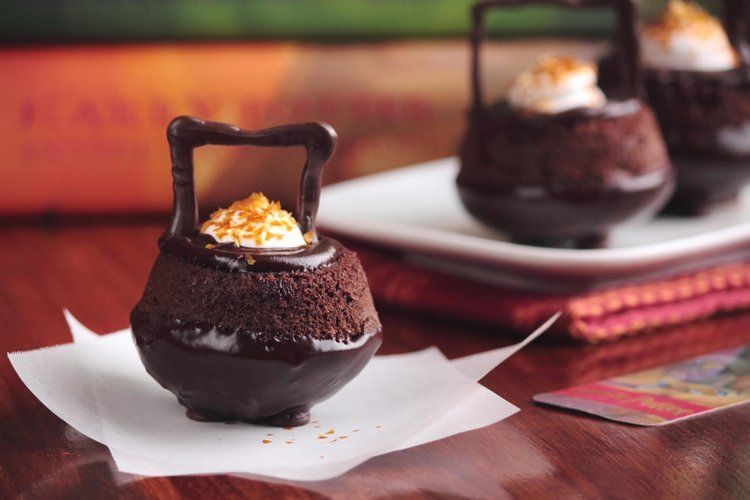 I find myself dreaming about the Cauldron Cakes from Universal's Wizarding World pretty often. But now you can create Honeydukes desserts in the middle of your own kitchen. Does that mean you live in Diagon Alley? Hm. You decide. And while you do that, make yourself some Cauldron Cakes. They look nearly identical to the "real thing."
8. Dragon Egg Cookies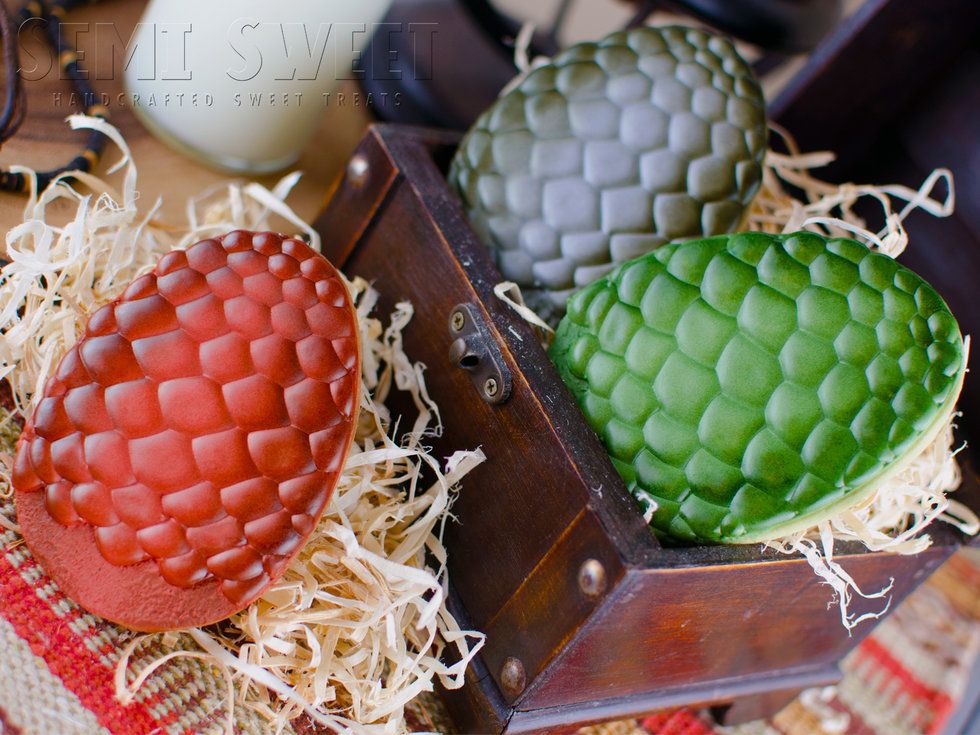 "Game of Thrones" inspired cookies are perfect for the Targaryens in your life. They do require some fancy stenciling, but do you see the outcome? Totally worth the effort.
9. 1-Up Cupcakes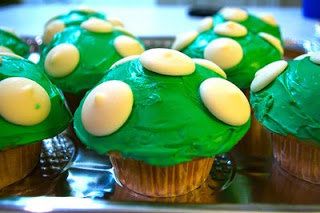 Inspired by Super Mario, these 1-Up cupcakes are another easy recipe to satisfy your geeky cravings. Of course, they may also make you grow and shrink at rapid rates - but what's dessert without a little risk?
10. Edible Unicorn Horns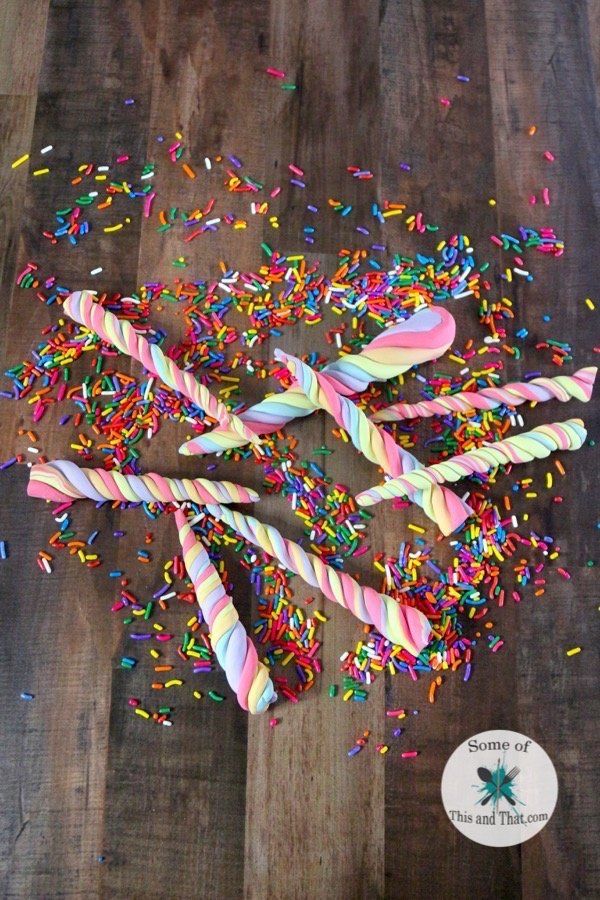 If you're into eating straight sugar, these edible unicorn horns will be right up your alley. Why go through all this effort when you can just shove sprinkles in your mouth? Because when given the opportunity, always go with unicorns. Always.
11. Captain America Ice Cream Sandwiches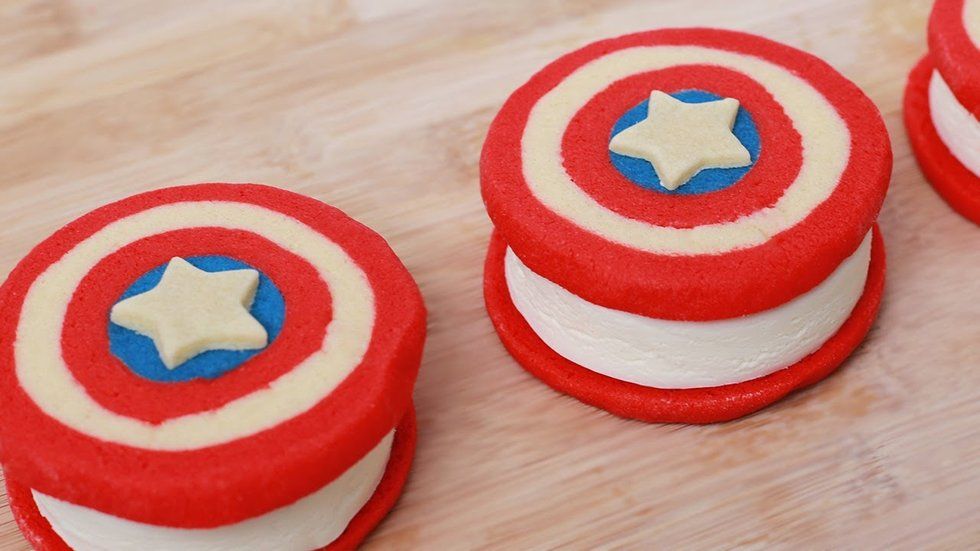 Nerdy Nummies seriously features all the nerdy desserts. These Captain America Ice Cream Sandwiches will shield you from the munchies. See what I did there?
12. Hulk Smash Pudding Cups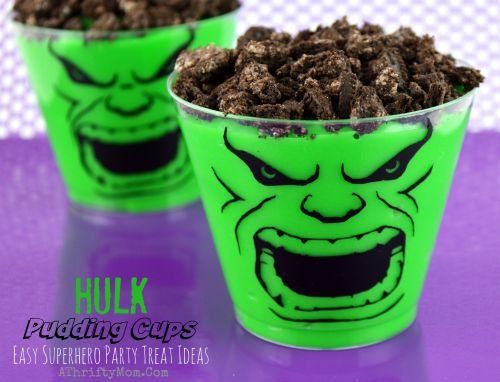 Hulk Smash Pudding Cups are the best way to alleviate any feelings of being hangry. Bruce Banner can definitely relate to those feels.
13. Hobbit Door Cookies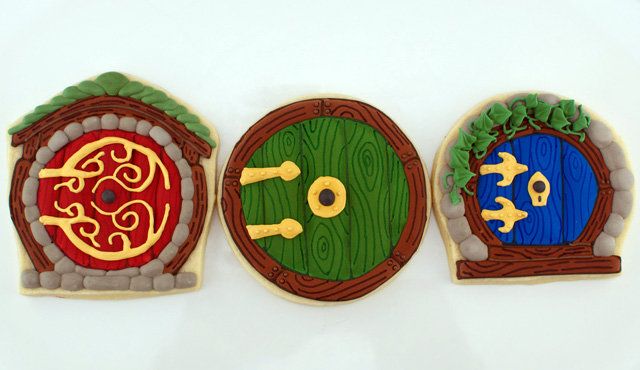 These Hobbit Door Cookies by SemiSweet Designs are the perfect snacks for second breakfast and elevensies. Merry and Pippin would be proud.
14. Shadowhunter Rune Cupcakes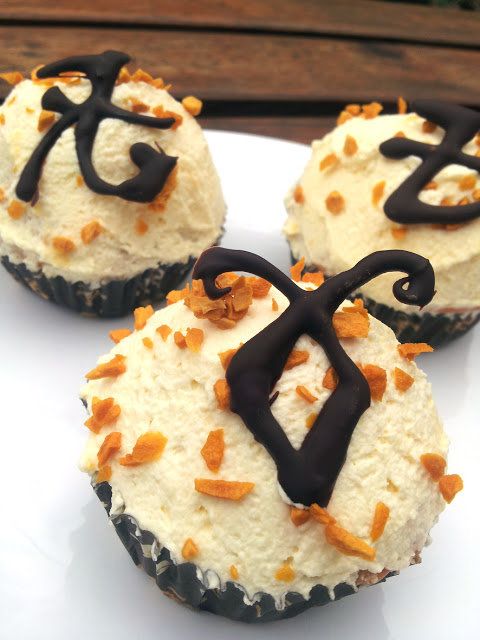 Whether you're a fan of "The Mortal Instruments" books of Freeform's "Shadowhunters" series, these rune cupcakes will make for a great night baking with your parabatai. Even angel-blooded warriors need cupcake breaks, am I right?
15. Dalek Cupcakes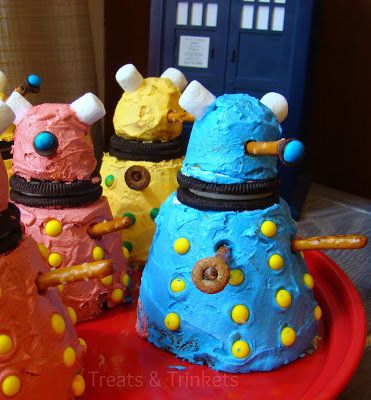 All my Whovians in the room, raise your hands. What better way to celebrate your fandom than by eating the enemies? These Dalek cupcakes are perfect, especially because you can "EXTERMINATE" while eating them and still feel socially accepted.
16. Wookie Cookies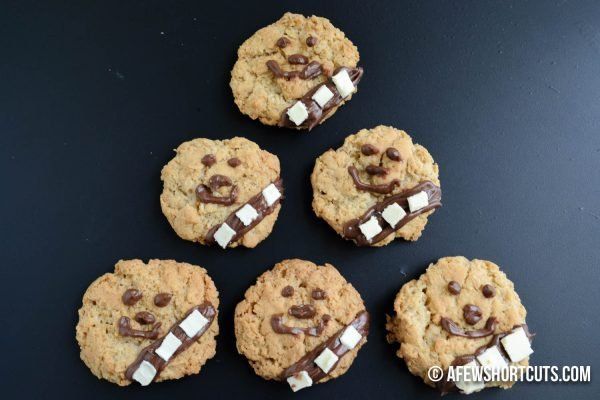 Most of us will eat Wookie Cookies simply because hey, that rhymes! But if you haven't reached that level of loser yet, I'll let the melty chocolate in the picture implore you.