The COVID-19 pandemic has normalized the idea of quarantine and staying home, encouraging many of us to search for new hobbies to keep ourselves busy.
Like many others, I did some intense house cleaning in the past few months and found a lot of clothes that I no longer wear.
I sorted through it and decided what I wanted to keep, donate, and sell, and opened up my Depop account in mid-July.
Depop is a "social shopping app" that allows you to buy and sell clothes; new, used, repurposed, and customized. The app is set up very similarly to Instagram and allows its users to follow and interact with other sellers to buy and sell clothing and accessories.
Since opening my account, it has been another activity to keep me occupied and occasionally impulse buy from (LOL), and has also made me some money in the process.
An App For Everyone

The app is tailored to a wide audience from normal people trying to make extra money to small businesses utilizing it as a platform to grow their brand.
Depop guides first-time sellers through the entire process from listing the items to shipping them out.
While the company does take 10 percent of each item sold, you are still left with 90% of the money, which sounds pretty good to a broke soon-to-be college student like me.
It also allows small businesses to have a platform to sell their products. Some of my favorites include custom Harry Styles themed items, such as t-shirts and hoodies with his song lyrics on them, and hand-painted Nike Air Force 1 shoes.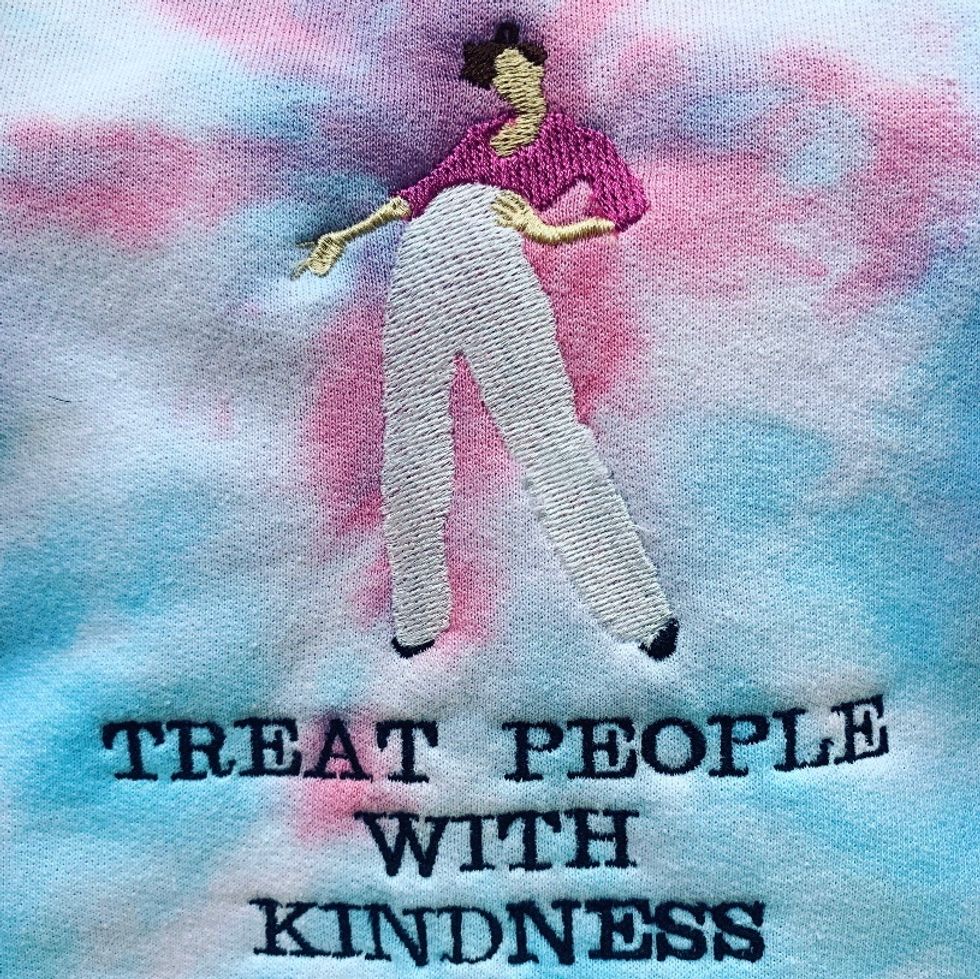 @almostfam0us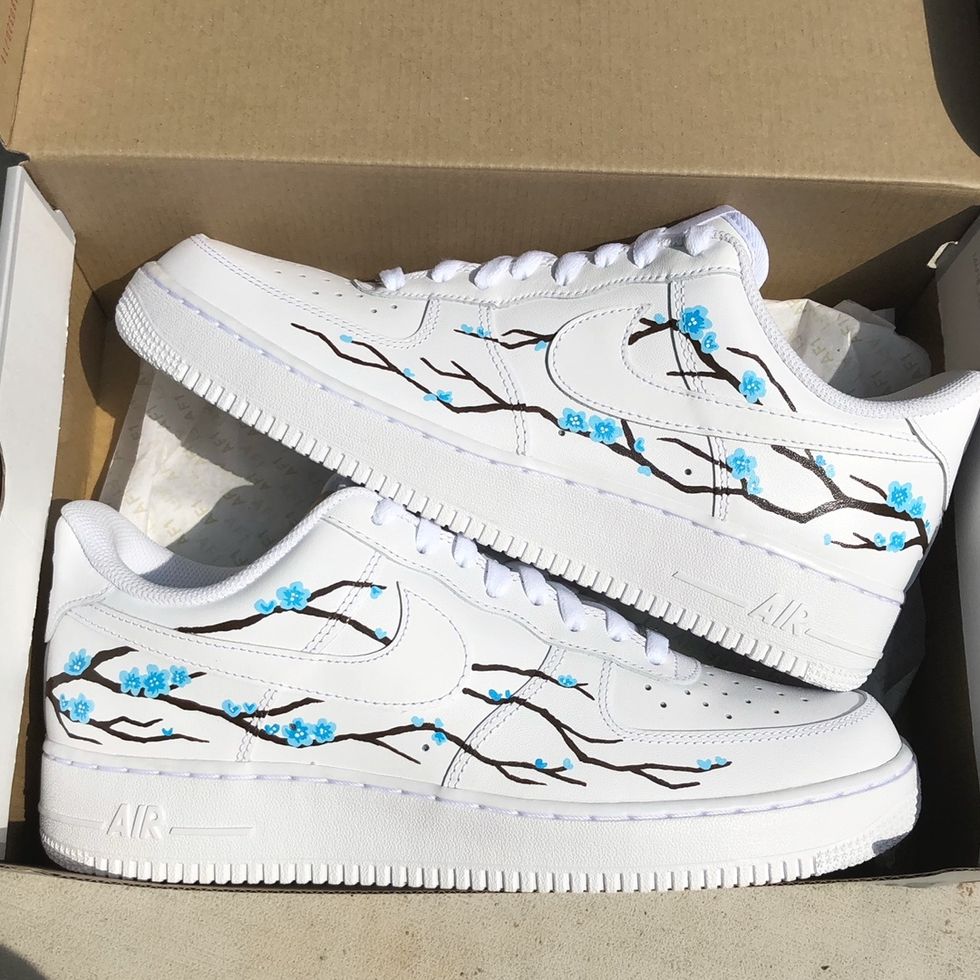 @sonniaxo
Thrift Store In Your Hands
There is a wide variety of clothes and accessories that are being sold on the Depop app, and I am convinced that if you are looking for something specific, you can find it on there.

Different brands like Nike, Adidas, Brandy Melville, Urban Outfitters, and even luxury brands like Gucci, Louis Vuitton, and Burberry can be found on the app with items usually being cheaper than retail.
Thrifting is one of my favorite things to do with my friends, but staying home is very important right now!
This app is basically like an online thrift store; every item is unique and some are one of a kind and can't be found anywhere else, which is something that I thoroughly enjoy about using it. It's thrift shopping but from the safety of your own home...nothing can beat it!
Cheap And Environmentally Friendly
There are many benefits to secondhand shopping, the biggest one being that these items are basically being recycled. When we purchase items directly from big companies, the demand for clothing becomes higher, increasing the number of resources needed.
If we recycle our clothing and accessories, fewer resources will be utilized and wasted, making the earth a little healthier.

Not only is secondhand shopping environmentally friendly, but most items are being sold substantially cheaper in comparison to its retail price (which is good for broke college students). There are so many "trendy" items being sold for discount prices all over the app, which makes shopping easier on the planet and our wallets!