In sixth grade, you cut your hair once.
And every year after that, you'd let it grow down the line of your back only to cut it again.
Short, messy, just beneath the shoulder because your momma never really liked the look of you with hair not long enough to wear into a proper bun. But she took scissors anyway, folded her pointer finger and her thumb around its handles, and cut. Sometimes you wonder if maybe she could see the despair in your eyes.
In seventh grade, you cut your hair again. But, this time, in layers. With blonde highlights.
You took a trip down to New Jersey with someone you used to call your best friend and you came back home with hair just a little bit shorter, just a little blonder, and you feel just a little bit more in control.
It took a while of getting used to, especially for your parents.
In eighth grade, you went the whole school year without chopping off dead ends and you wondered how you kept off all the crazy.
I think there was a time every year where you felt out of control, just a little bit not yourself — you were spiraling down this darkness you didn't really know how to get out of. Your feet were sinking in quicksand and the air wouldn't reach your lungs fast enough so, in a desperate attempt to feel in control again, you cut your hair. And cut and cut and cut again.
High school was different.
You cut your hair once at the beginning of freshman year; this time just a little above the shoulder but still as messy.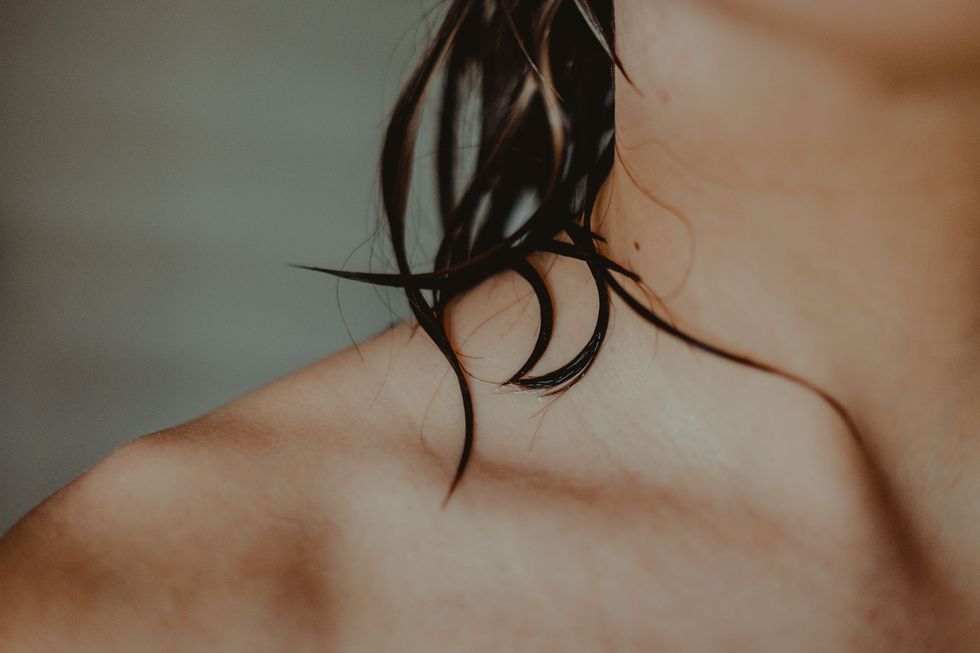 And then you let it grow down all the way down the line of your spine to the small of your back.

That was the longest your hair had been since maybe fourth grade.
Right after you turned eighteen, you went to a family friend with a box of light brown hair dye and smiled. This time, there weren't any strands of hair loss to a spontaneous feeling but instead, they were covered in a color just between light and dark.
A couple of months ago, right when the second semester of your sophomore year at college was about to start, you found yourself awake at 4 am in the morning with the sudden desire to cut it all of again. So, you did.
College had been rough from the very beginning and a new change of pace, the kind of different that you still have trouble getting used to. Years before, you read in a book about mental health that sometimes people try to change things about themselves because it's the only string of control their fingertips were able to hold on to when their life was already bottoming out.
But this was never about hair — the length of it, the color, none of that. This was more about getting a good enough drip to decide to shed the dead weight that's been on your shoulders for too long and feeling not-so-out-of-place in a world that demands to label. It was about taking control of the shadows and the haunting voices that captivated.
It was about taking control.
There are still moments where I feel as though I'm tilting off my axis, where I trade in little pieces of me in the shadows but I am no longer trying to cut off ties or coloring roots to try to hide the darkness. I thought I needed to change something just so I didn't see the type of bleak, cold obscurity that was always looming in the background every time I looked in the mirror.
This really wasn't about hair.
It never was.