F*ckboys are dumb and you don't need them in your life! Well, at least that's what you're telling yourself right now. If one of the many idiots in the world has just done you wrong, don't worry girl, I got you.
Here are 15 country tunes (as defined by the music industry, so don't @ me), that'll empower the f*ck out of you and remind you you're hot sh*t and too good for that f*ckboy anyway!
1. Before He Cheats - Carrie Underwood

The ULTIMATE song to remind you just how fab you are and why you don't need that f*ckboy in your life, especially if he didn't treat you right.
2. Waitin' On A Woman - Brad Paisley
Let me know where I can find myself a man like Brad Paisley ASAP. This song tugs at the heartstrings every single time and keeps me hopeful that not all guys are terrible.
3. Make You Miss Me - Sam Hunt

Gotta let 'em know what they're missing out on, ya know?
4. Picture To Burn - Taylor Swift

A break-up CLASSIC. Old Taylor was the best Taylor, and this song brings back all the middle school memz.
5. That Don't Impress Me Much - Shania Twain
Ooh, girl, preach. THIS is a top-notch f*ck you JAM.
6. Break Up With Him - Old Dominion
A good reminder to put yourself first and do things that make you happy, like let go of dead weight and be with someone you actually want to be with.
7. Star Of The Show - Thomas Rhett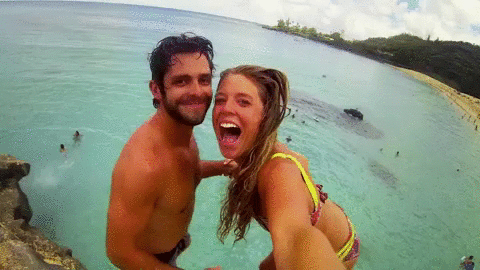 Thomas Rhett makin' us feel some sort of way with this song about his wife! Where can I find a man like this?
8. You Broke Up With Me - Walker Hayes

Don't ask about me if you broke up with me! You made your choice, so don't try and come back into my life now that you see I'm stuntin' without you!
9. Better Than Revenge - Taylor Swift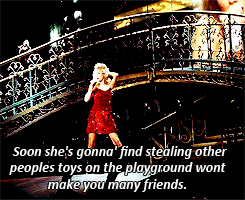 OK, I know this era of Taylor isn't country, but the music industry claims it is, so I'm counting it! Regardless, it's a good song to get you out of your funk. F*ckboy wasn't that great anyway!
10. Man! I Feel Like A Woman! - Shania Twain
YAAASSSS!! If you haven't heard this song yet, you're living under a rock and NEED TO ASAP! This is one of the best feel-good tunes to empower the sh*t out of you.
11. Red High Heels - Kellie Pickler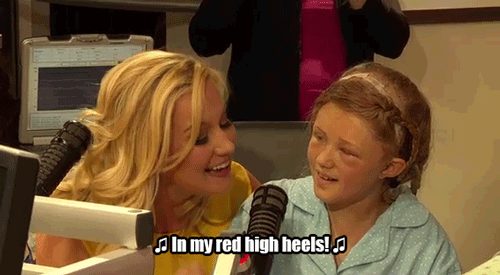 In middle school, this song was on repeat. I jammed to this one all the time even though I had yet to be wronged by any boy.
12. A Woman Like You - Lee Brice
Like Brad Paisley's "Waitin' on a Woman," this song will keep you hopeful that someone will appreciate you for YOU someday.
13. Hell On Heels - Pistol Annies
I'm definitely not a regular Pistol Annies listener, but I gotta admit, this one's a good change of pace and worth a listen.
14. Mean - Taylor Swift

Again, not exactly country, but the lyrics spit the truth! Boys can be brutal.
15. Die A Happy Man - Thomas Rhett
You've already heard this one and know why it's on the list.
Here's to a very optimistic future without f*ckboys because honestly, we're getting too old for this sh*t.