I know this sounds facetious, but hear me out: the "Paddington 2" was one of the most beautiful films of last year. It has everything: an adorable bear who loves marmalade, Hugh Grant in the campy villain role of a lifetime, joyful Wes Anderson-inspired cinematography, and a moving story that doubles as an anti-Brexit metaphor (yes, "Paddington" was originally inspired by WW2 refugees and has since been adapted to convey the importance of taking in refugees from the war in Syria and loving them as neighbors).
It might have been a highly unconventional pick for the Oscars in a category such as Best Picture, but seeing as it's a dutiful adaptation of a beloved children's book, I'm disappointed that it didn't at least get a nod for something like Best Adapted Screenplay, especially when the other nominees in the category were nominated multiple times.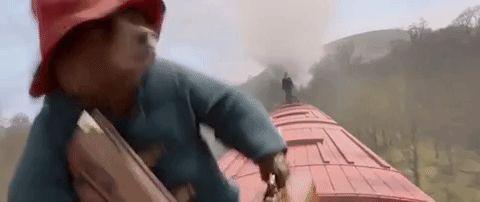 media2.giphy.com
I'm starting off with a grievance that's rather lighthearted because the truth is that a lot of aspects of this year's ceremony are steeped in rather well-deserved controversy. The drama started months ago when the Academy announced that they'd be adding a category for Popular Film and not televising some of the less popular categories in an attempt to bring up ratings, a decision that was scrapped after mass backlash from critics but still threw the judgment of the organization into question.

Then, there was the hosting debacle that stemmed from Kevin Hart's tweets, which proved to be an extremely complicated conversation about homophobia that was clumsily resolved with the compromise that the Oscars would go on, hostless. Now, because of the way the Golden Globes and SAG Awards have panned out, I think the cultural impact left by the Oscars will become even more fraught with political unrest.

Sure, there are several nominations that I'm thrilled about: the inclusion of "Black Panther," Yaltiza Aparicio's recognition for "Roma," the nods to "Can You Ever Forgive Me?" and "At Eternity's Gate," two highly underappreciated films, and everything about Lady Gaga. It's become clear from the way the rest of awards season has gone just how much victory is controlled the by access and financial pull a movie's campaign has.
While I haven't seen it, I'm sure "Green Book" is a perfectly nice and inoffensive portrayal of race relations in the 1960s South, but I think the widespread surprise at its success might be indicative of its irrelevance compared to other films in the category. Also, there's the fact that Viggo Mortensen, one of the male leads in the film and a Best Actor nominee, said the n-word at a screening. And that the family of Don Shirley condemned the portrayal of the jazz pianist in the film, saying that he was grossly misrepresented. Still, though, "Green Book" has a very good chance of winning Best Picture, as does "Bohemian Rhapsody," a film directed by nearly infamous pedophile Bryan Singer.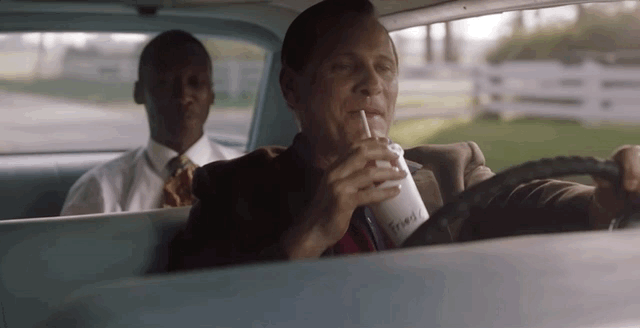 media2.giphy.com
I didn't watch "Bohemian Rhapsody," choosing to not support Singer after learning that he retained sole directing credit on the film, despite being fired from production before it wrapped. I also heard that it treated Freddie Mercury's gayness as a black mark on his legacy, so I wasn't that interested in finding out more about it from the jump.

I do know, however, that even more allegations against the director surfaced after the film won a BAFTA a couple weeks ago, and that while the Academy rightfully passed him for a directing award, many viewers are waiting with bated breath to see how his film will be treated overall, especially when Rami Malek is also nominated for Best Actor for his portrayal of Mercury. I am one of those viewers (I should note that I really like Rami Malek, and wish more than anything that his moment wasn't this specific time).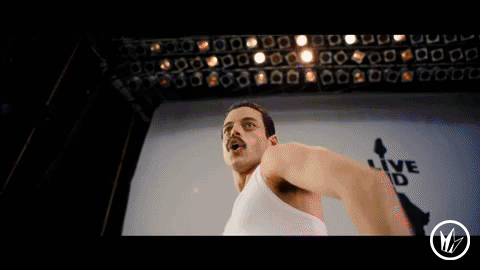 media3.giphy.com
I know it's presumptuous to assume that the Oscars speaks for the overall American psyche, but when the political world is as devastating as it is right now, I wish that could be true. I wish that we could say, definitively, that "Bohemian Rhapsody" winning Best Picture means we are living in the worst timeline of America, and that "Roma" winning means that there is still hope for all of us. "Green Book" might be somewhere in the middle, "BlacKkKlansman" would also be aligned with goodness, and anything else would be a true wild card. If this were true, I might feel like my viewership was rewarded, instead of just being a waste of a Sunday night. Still, though, I have my fingers crossed for "Roma.