People often see the long and complicated histories of characters and shy away from comics due to the dense nature of the medium. That's what I love about them though, thousands of characters whose histories are being shaped and influenced by thousands of creator. It's a beautiful thing. That being said, when you have a form of media filled with so many creators, they're bound to be inspired by one another. Sometimes that inspiration is a little TOO obvious though which is why I've made this list, let's get started.
5. Namor The Sub-Mariner & Aquaman

Namor The Sub-Mariner was created by writer/artist Bill Everett in 1939 for the company Timely Comics, which would later be known as Marvel Comics. Even though Namor isn't known very well by the general public, he is an incredibly important character in comic book history. The Sub-Mariner is the first Marvel superhero ever created, predating even Captain America by two years. During his first appearance, Namor was an enemy of the United States and often behaved in a very antagonistic manner, making him one of the first anti-heroes in comics as well. Two years later, the world would be introduced to Arthur Curry AKA Aquaman. Created by Mort Weisinger and Paul Norris, Aquaman made a splash (water puns) with readers. You've gotta admit, the similarities are pretty blatant. Both characters have been blessed with super strength and enhanced swimming ability, brandish dope looking tridents, communicate with aquatic life, and rule over Atlantis as kings. Admittedly, Namor has always been a real jerk, which is probably why Aquaman's fun and wholesome adventures back in the 40's made him the more popular aquatic superhero.
4. Batman & Moon Knight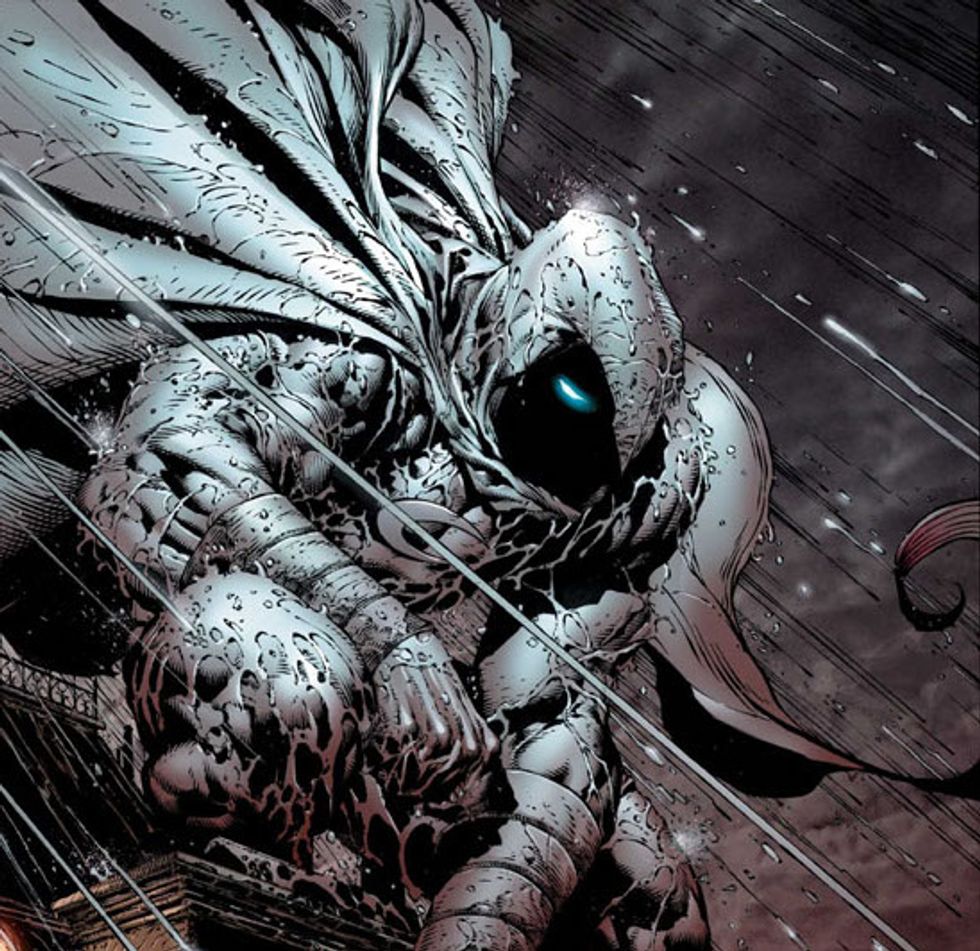 What can I say about Gotham's protector that hasn't already been said? Created in 1939 by Bob Kane and Bill Finger, Bruce Wayne made his debut in the first issue of Detective Comics. Instead, I want to introduce Marc Spector AKA Moon Knight, who (in my opinion) is the most interesting Batman ripoff. Moon Knight was created in 1979 by Marvel writer/artist team Doug Moench & Don Perlin. It's clear that the creators of Moon Knight took inspiration from the dark knight. He's a millionaire playboy, he flies a Mooncopter (It's a helicopter that's literally shaped like a crescent moon. Don't ask me how it works.) and has throwing weapons in the shape of his logo. The interesting thing about Marc Spector is that he developed dissociative identity disorder over the course of his adventures. Many writers would go on to explore this concept and create very thought-provoking and psychologically driven stories. Yes, Moon Knight is very similar to Batman, but I think the character has really come into his own. Plus, you've got to admit that costume looks pretty rad.
3. Darkseid & Thanos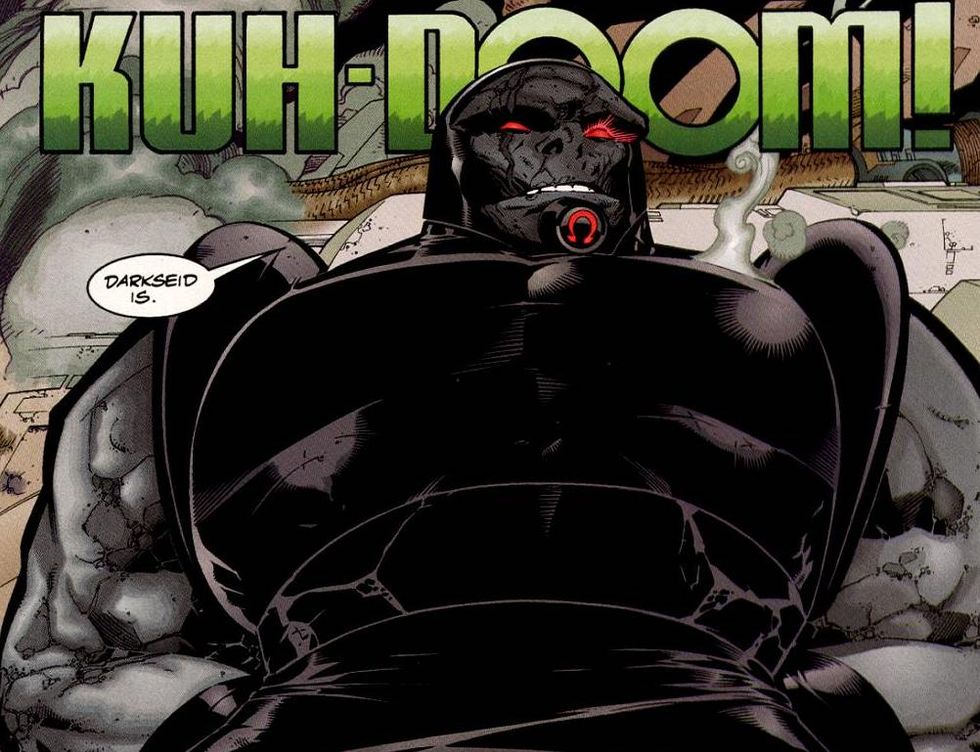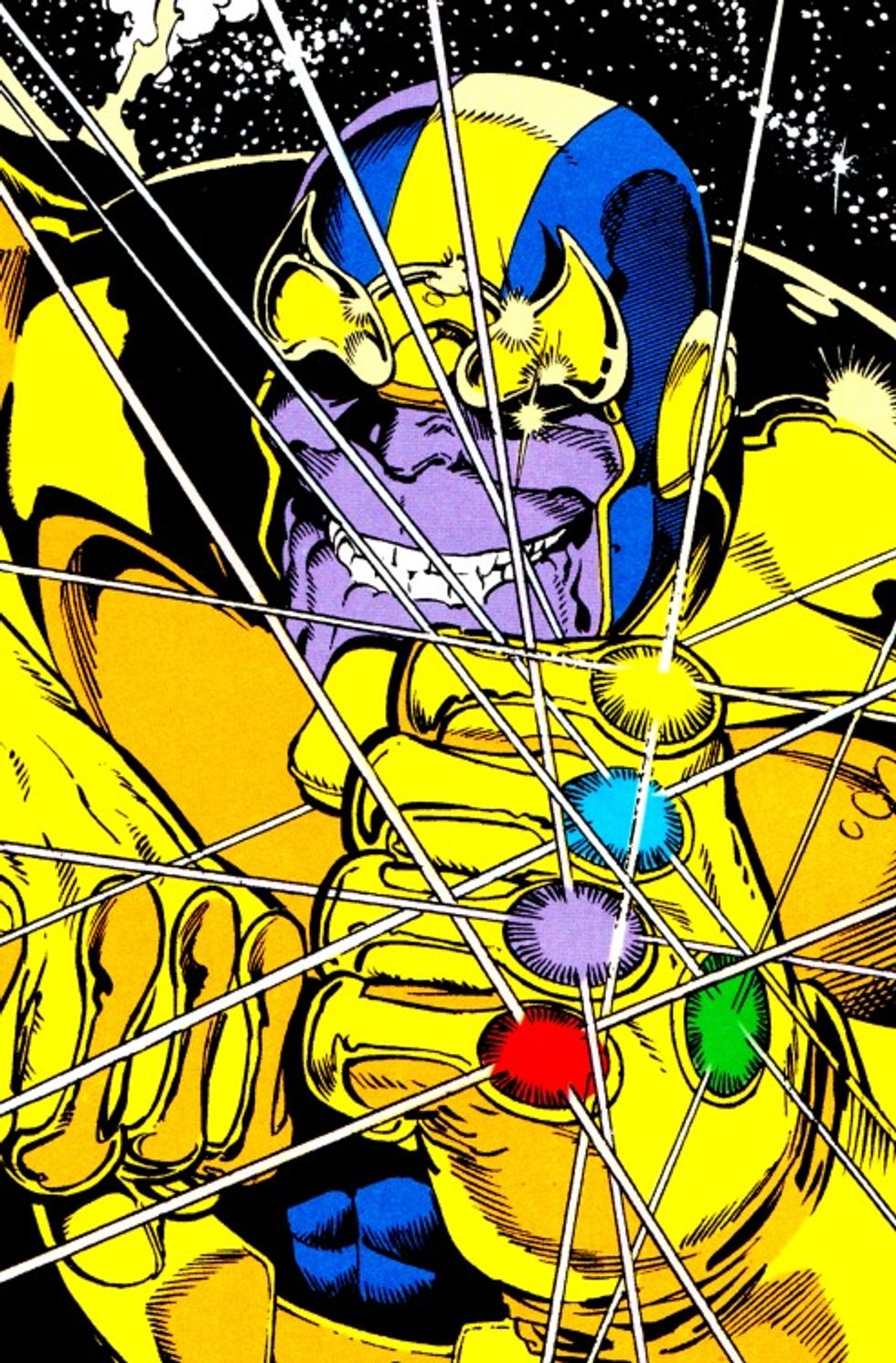 So this little movie called "Infinity War" came out recently, I'm sure you've heard of it. If you've been paying attention to any of the Marvel movies then you don't any introduction to the mad titan himself. Instead, I'm going to introduce you to the character that Thanos is modeled after. Say hello to Darkseid from DC comics. Darkseid was created by iconic writer/artist Jack Kirby in 1971 and has since become one of DC's most feared villains. Both characters are bulky powerhouses with stone-like features, but it wasn't always this way. Thanos was created by writer/artist Jim Starlin in 1973 and was a radically different character. Thanos was drawn to be very tall and lanky when he was first being designed. Starlin revealed in an interview that he was told to "Beef Up" Thanos by his editors in an attempt to make him resemble Darkseid.
2. Captain America & Fighting American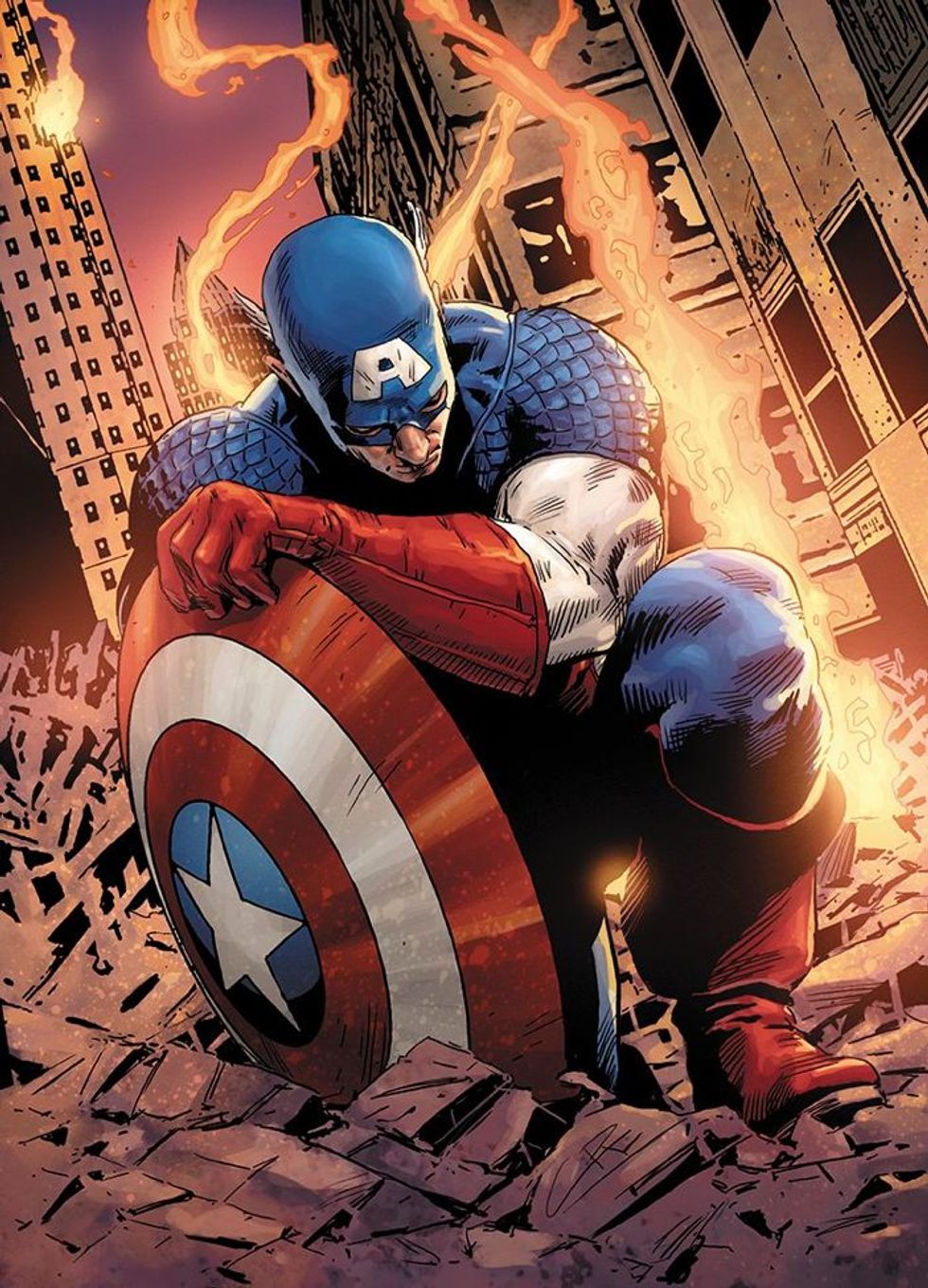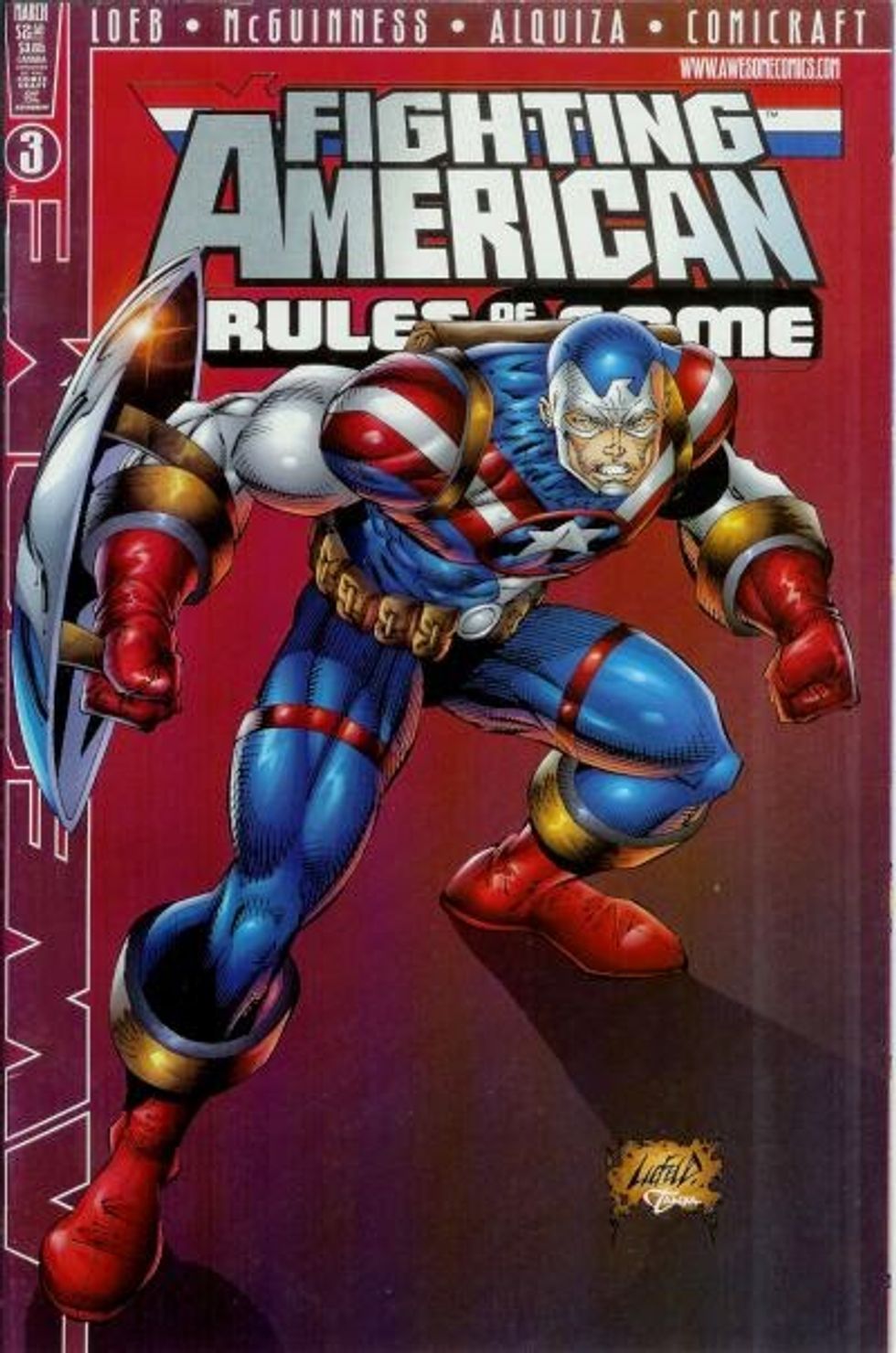 I think this one is pretty self-explanatory, don't you?
1. The Doom Patrol & The X-Men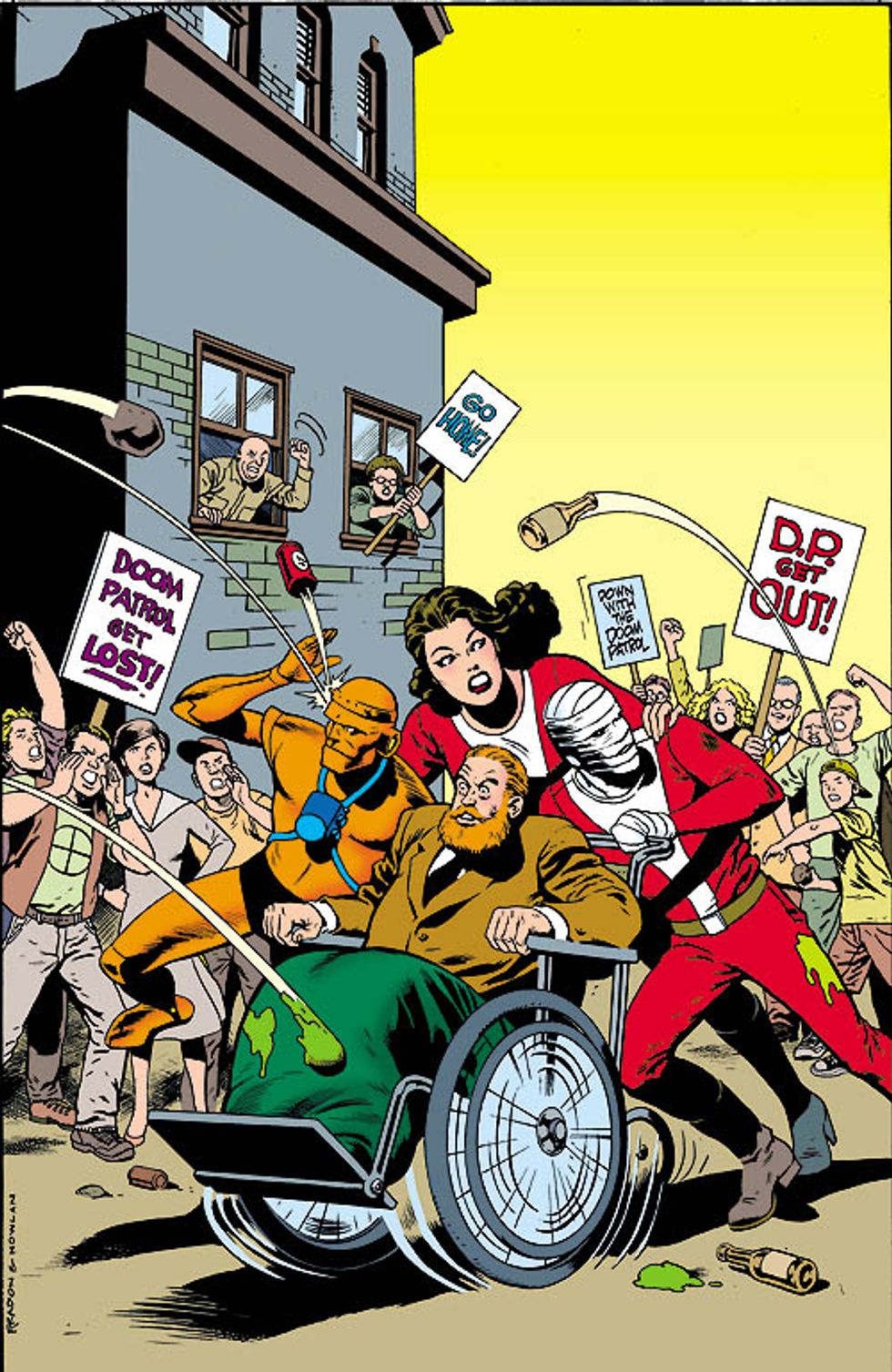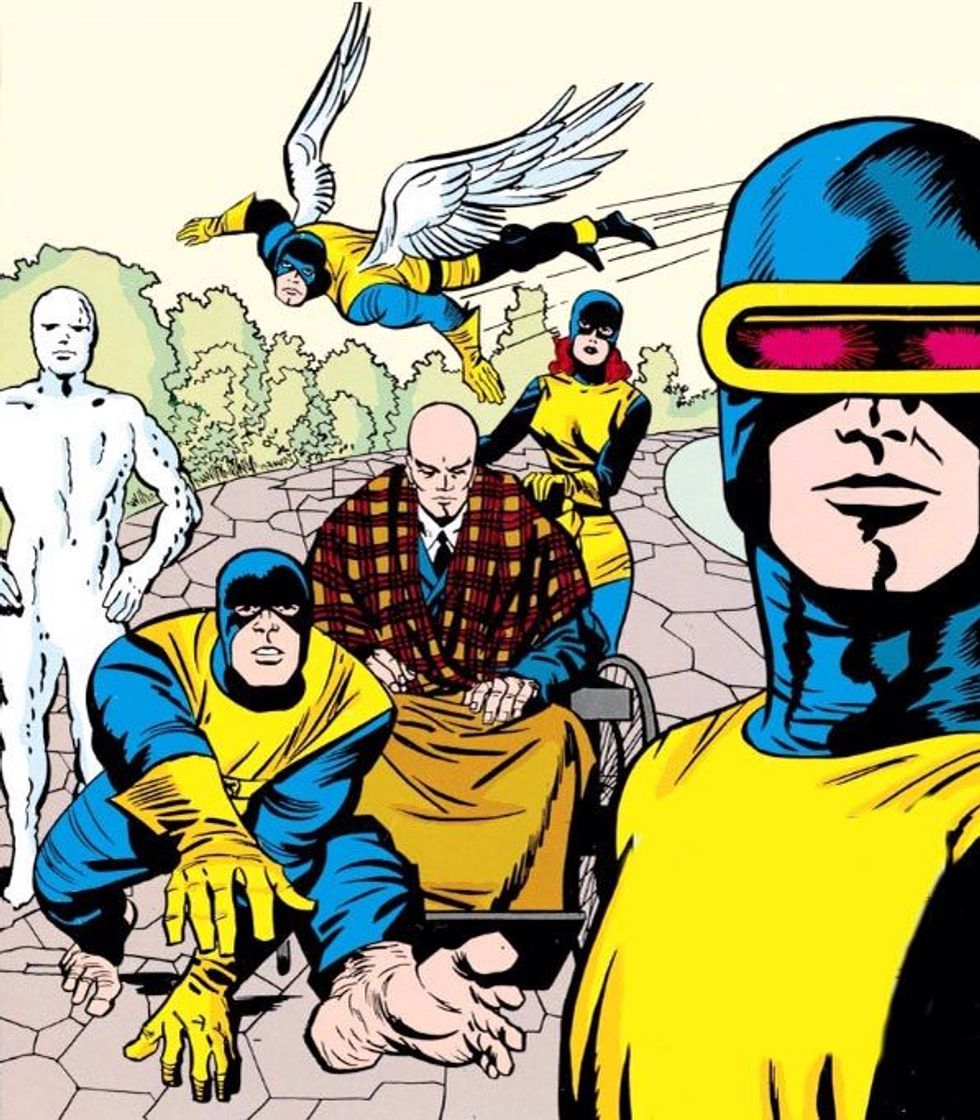 Stop me if you've heard this one before. A group of superpowered individuals, led by a man in a wheelchair, experience discrimination from the world they try to protect. If you thought I was talking about the X-Men, then I'm sorry to say that I was actually referring to the Doom Patrol. The Doom Patrol is a rather obscure team from DC Comics (they're also my favorite) created by Arnold Drake, Bob Haney, and Bruno Premiani.This team made their debut in June of 1963, I specify the month because it'll be important later. The X-Men, created by Stan Lee and Jack Kirby, would make their debut two months later in September of 1963. Comics take a REALLY long time to make, so it's difficult to tell whether the similarities between the two teams were intentional or not.