In my previous article I talked about a lot of shots I took in BW in LA on film. Shooting color is different to me, and I choose my subject matter differently. I also try to select film stocks based on factors like time of day, weather, and what mood I'm in. Because of that, it allows me to feel inspired to shoot different types of material.
Whoop whoop, here we go.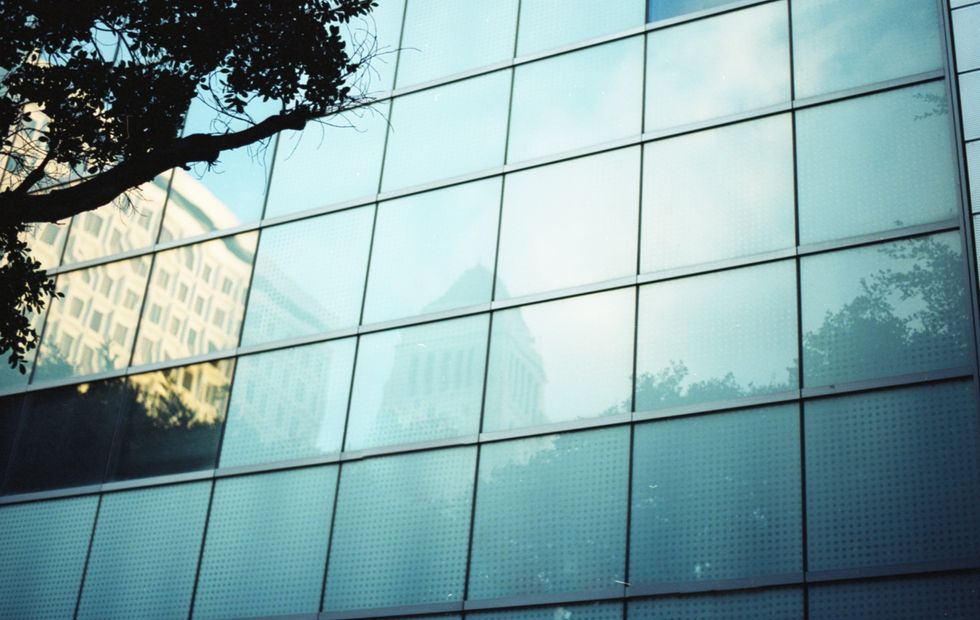 Michael Neal
Of course, I'm shooting the architecture around the area. One thing I love is getting different tones in the same shots, and I loved the cool and warm tones from different reflective sections of the side of this building.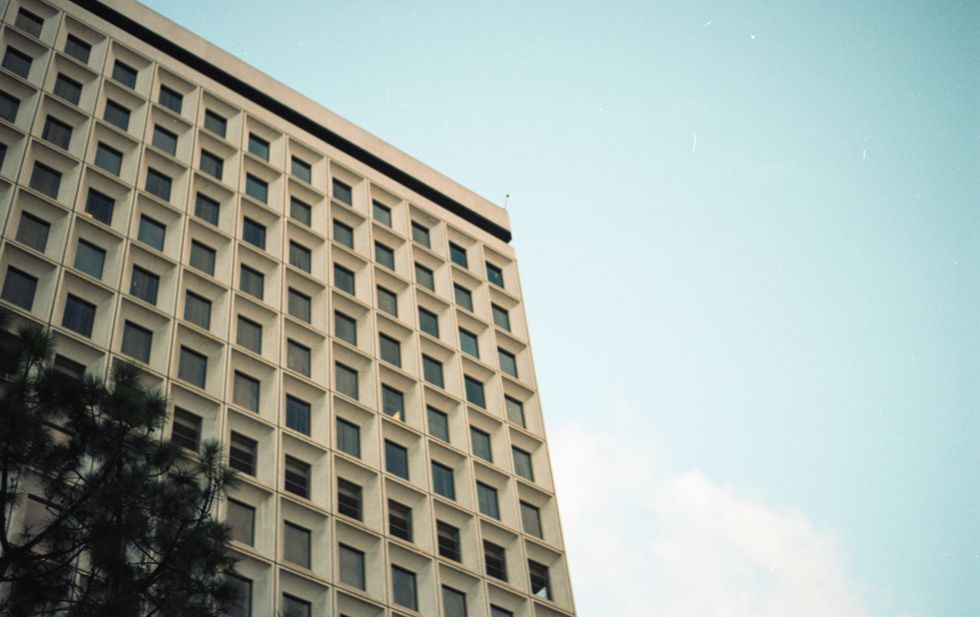 Michael Neal
Again, I loved the leading lines and the spacing of this building. It's just really nice.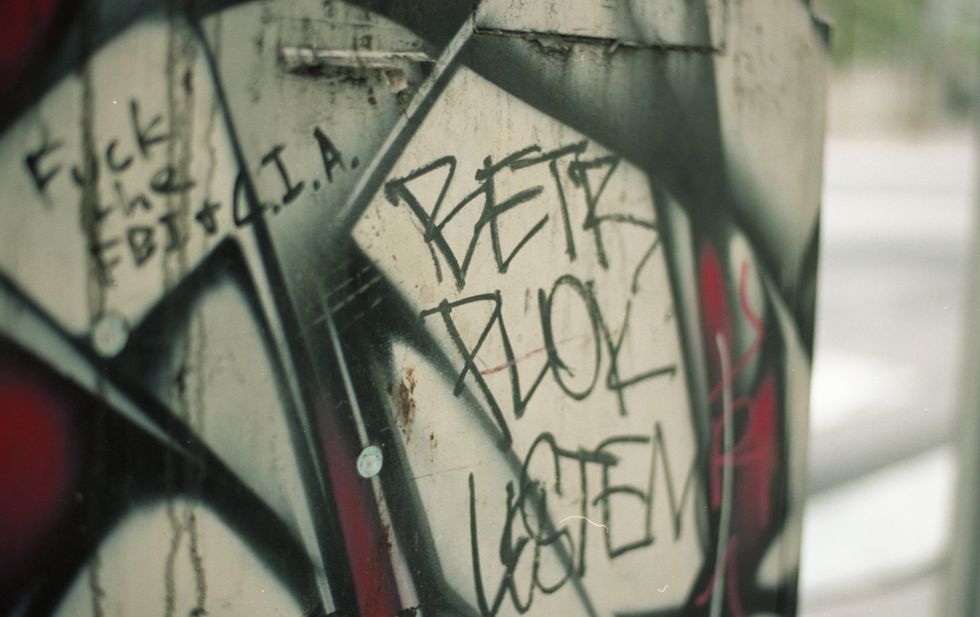 Michael Neal
Switching things up, I liked this graffiti as a street shot. It's cluttered but has a lot of attitude, as opposed to the cleaner architectural shots.
Michael Neal
I stopped to shoot this frame because I find reflective surfaces to be interesting, and the lamp being framed inside the water made for an interesting composition.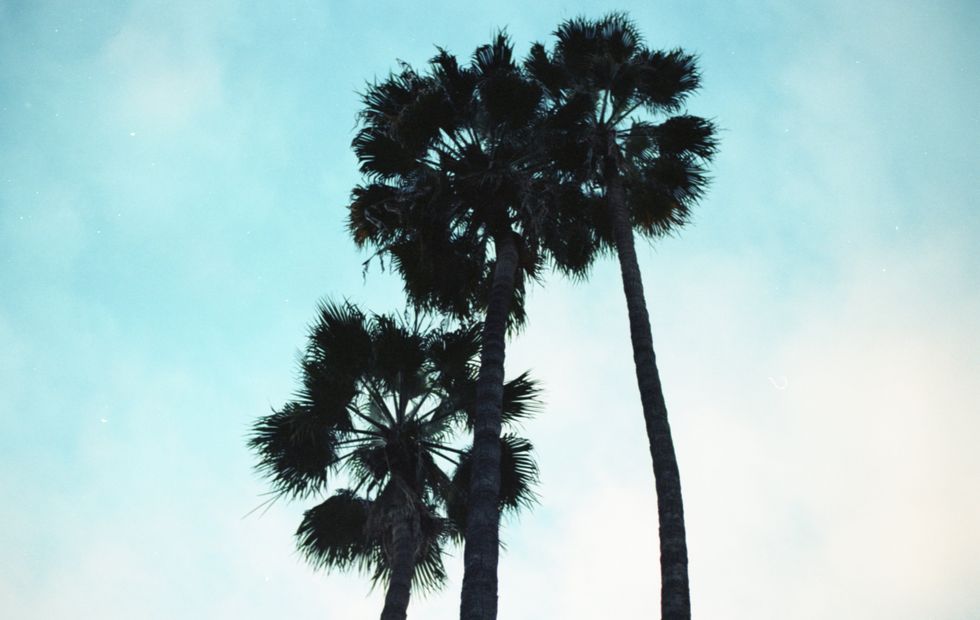 Michael Neal
Palm trees, of course. Always shoot these. I liked the sky rendering in this shot due to the emulsion.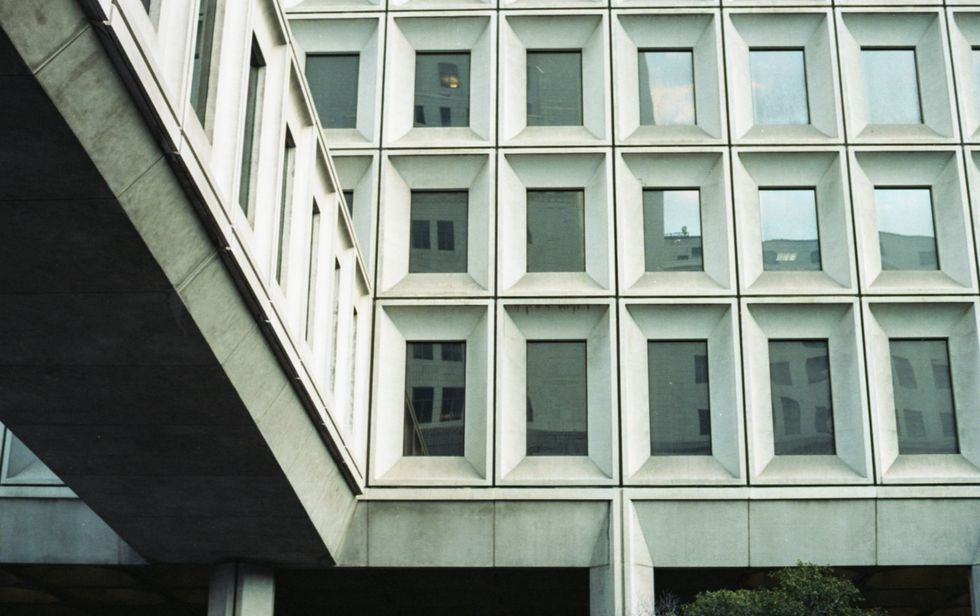 Michael Neal
I liked the symmetry of the windows here, and although the lens distortion is evident, I also liked how organic that made the shot.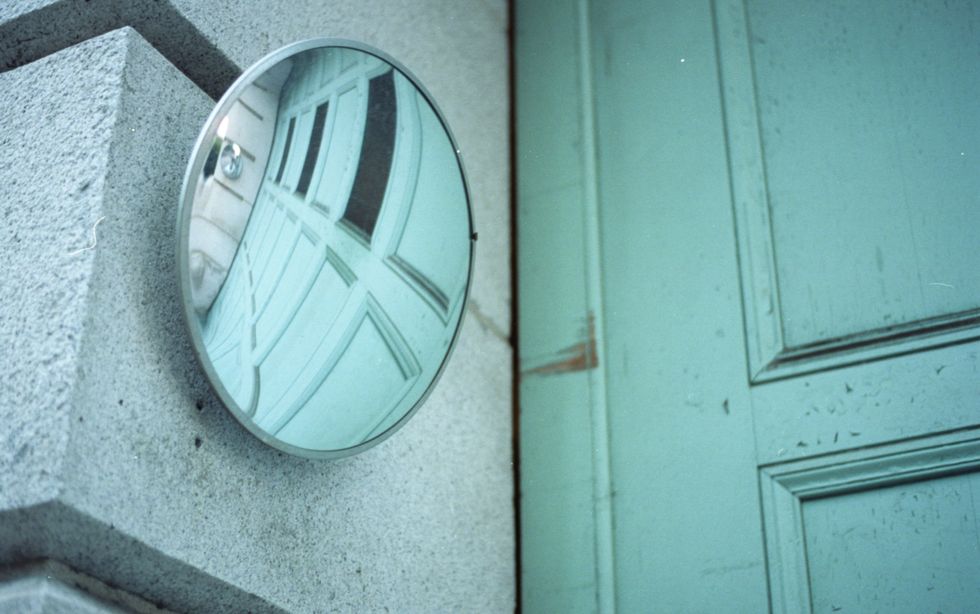 Michael Neal
Reflections, eh? Yeah, I liked the composition here with the mirror reflecting back the side of the structure.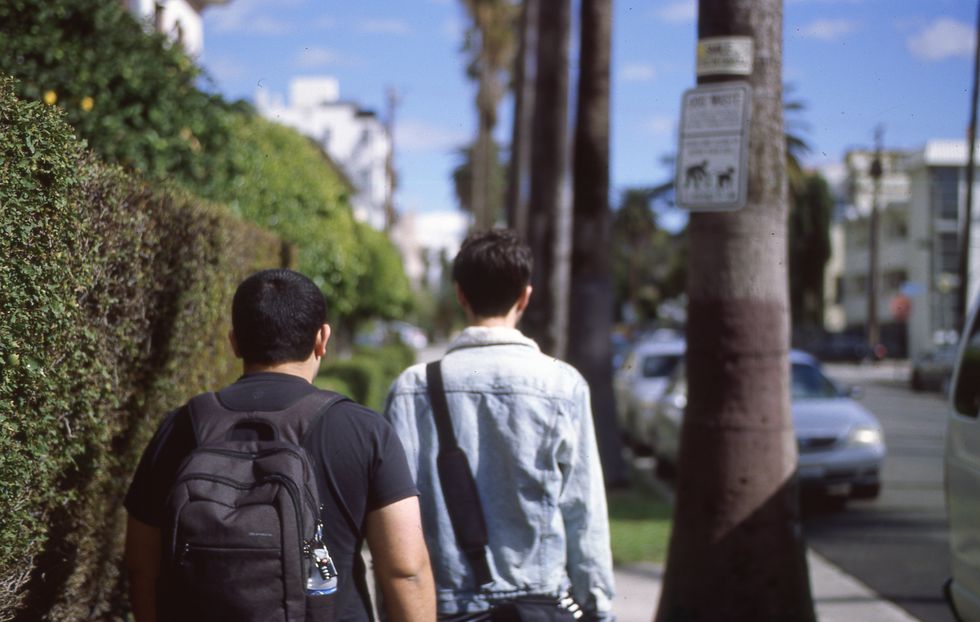 Michael Neal
It's the boys. I like taking candids of people on trips.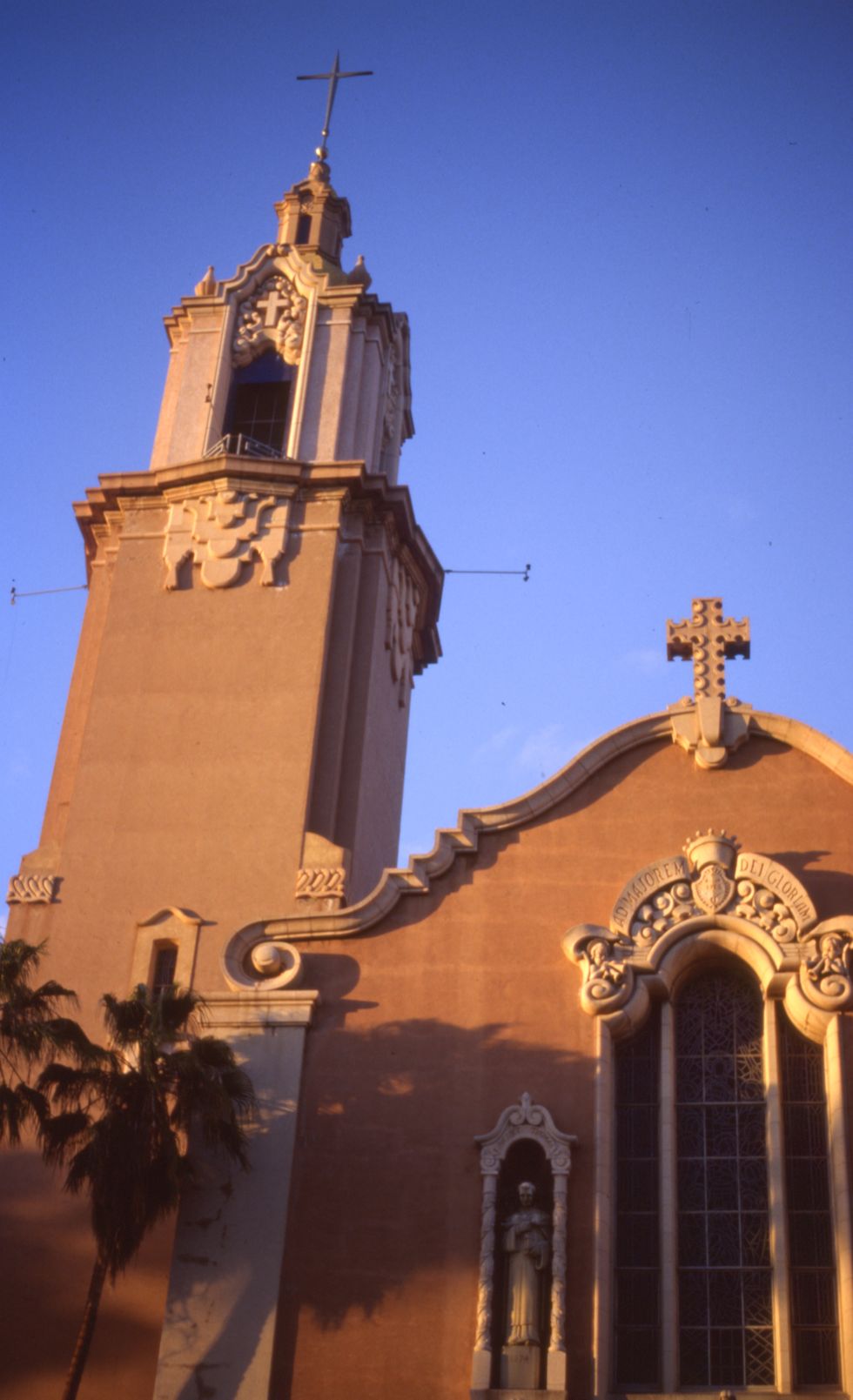 Michael Neal
This shot is just a big mood. It's also close to one of my favorite restaurants in Hollywood.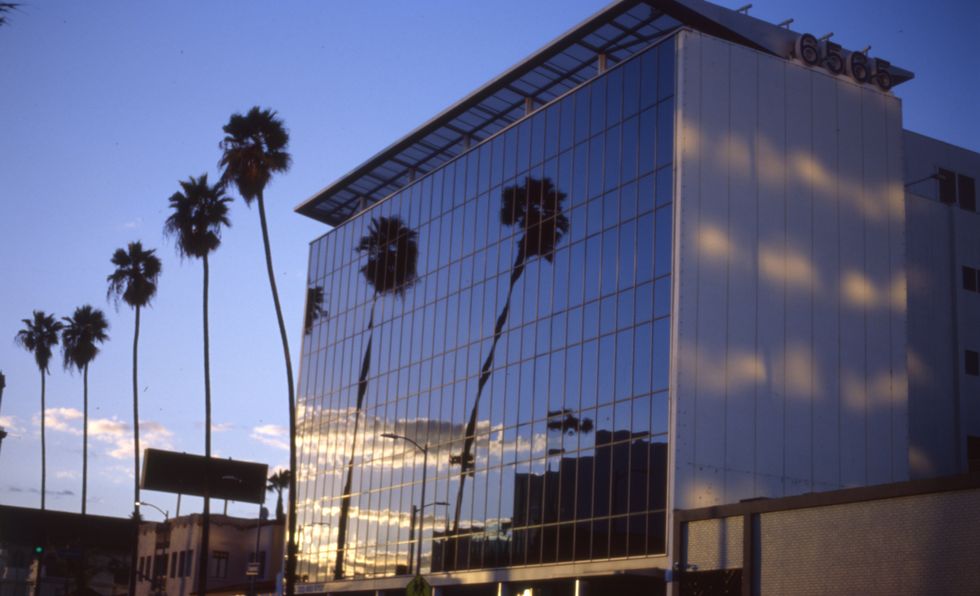 Michael Neal
Speaking of big moods, I love LA. I wanted to keep the trees cropped tight, which then caused me to clip off the top of the building. The vibe of this shot though really pleases me.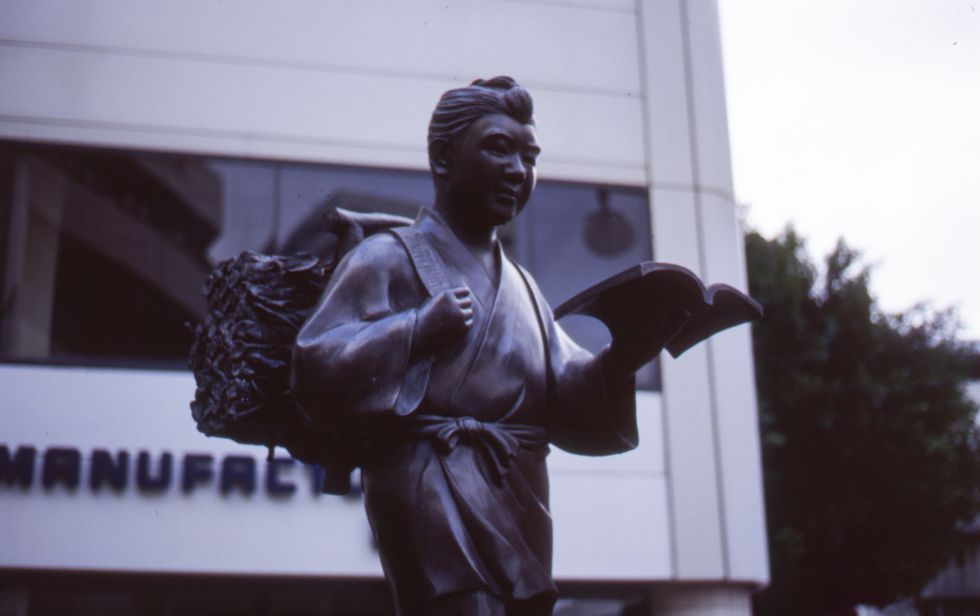 Michael Neal
I liked this little statue in Little Tokyo, and it felt like a good cliche "travel shot."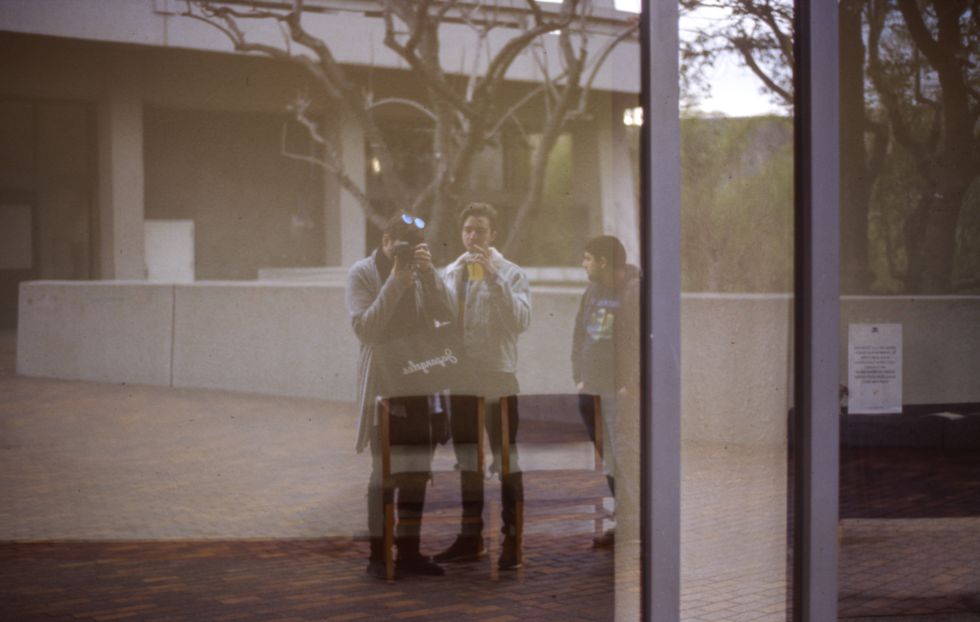 Michael Neal
I'll end this article with this awesome selfie.

As anyone should know, LA is a really culturally rich place to visit, and I highly recommend it. Don't forget your camera!