College football season is among us, which also lets us fall into the most wonderful time of the year: tailgate season. However, there are a few things you need before you can find a spot in the lot and start grillin' and chillin'. Below are the top 13 must-haves for your parking lot party.
The car
Having a car to tailgate from is the most important thing on the list. You can't have a kickin' tailgate without a car to tailgate from! Trucks and SUVs are perfect for tailgates, but smaller cars work, too.
The speaker
A speaker is a must. Music gets the party going and there are some great tailgate playlists out there that really hype people up for a football game. Country music is a great genre for tailgates, as well.
The booze
At just about every tailgate you go to, there's gonna be some sort of beverages there. The easiest type to bring is something simple, like beer or mimosa materials, so that people can just chill and sip as they socialize. However, that doesn't mean you can't go hard. I've seen people set up full open bars just for a tailgate and I like to think that they're doing something right. However, it doesn't hurt either to bring some sodas or water for any minors that may be around.
The grill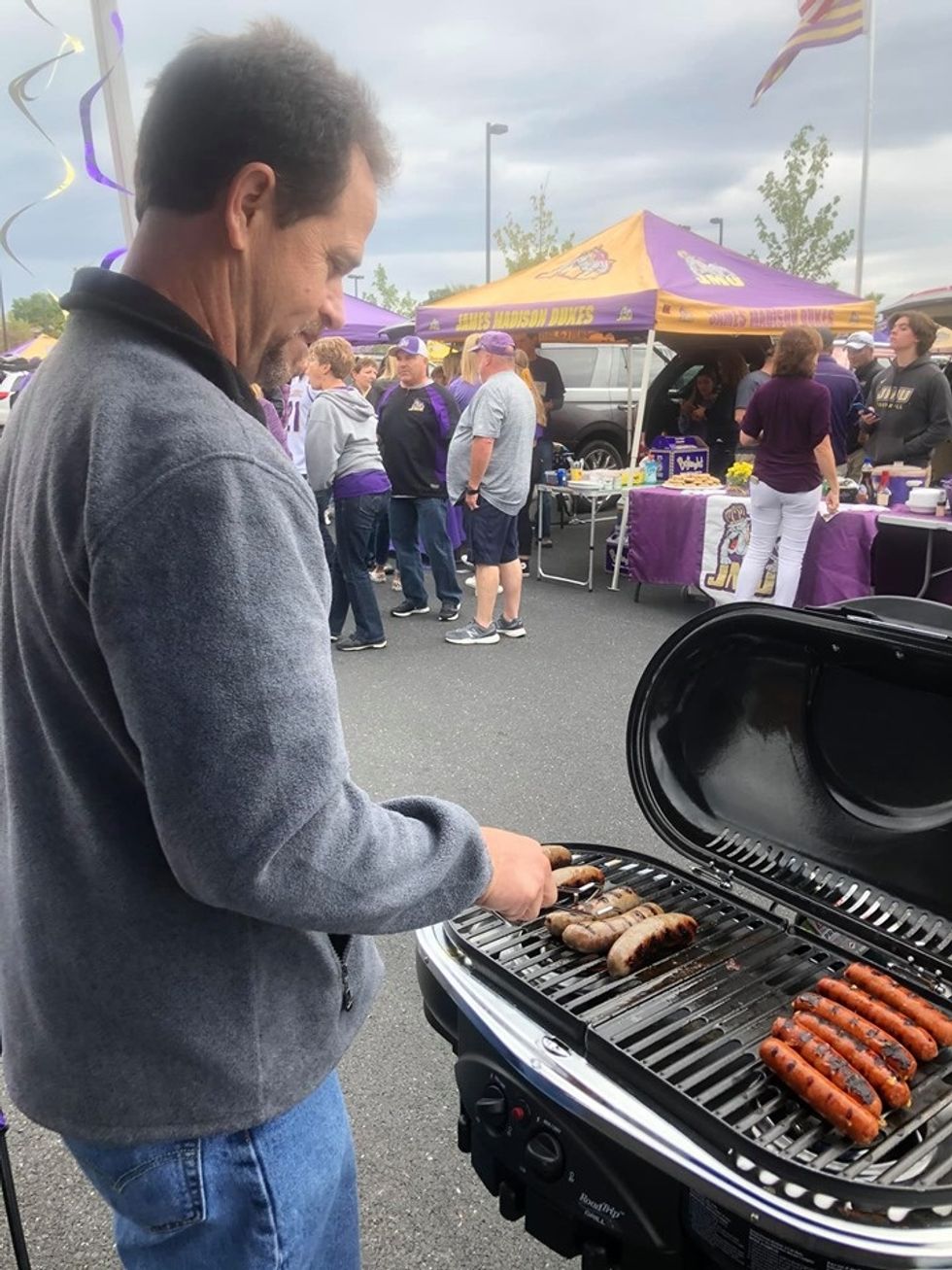 Kelsey Thomas
You don't NEED a grill at a tailgate, but it does make it that much better to have some fresh-off-the-grill food. There's nothing like a crispy hot dog or perfectly cooked burger right before a football game.
The snacks
Nibbling on snacks is one of my favorite things when tailgating. The best kinds to have are simple things like chips and dip, cheese and crackers, and other finger foods like that.
The table
Now all the tools I've provided you with so far can't just float in the air. A table is a must when providing for yourself and your guests that way they can see all their options and it's more organized.
The chairs
Something people forget about sometimes are chairs. Camp chairs that fold up are perfect for tailgates because they store easy and are made for the outdoors. Having chairs won't make or break your tailgate, but it is a nice thing to have for anyone who doesn't feel like standing the whole time.
The tent
A tent is another thing that won't hurt you if you don't have, but it's great to use if you have one. If there's a football game, you should be tailgating rain or shine and the tent is used for both. It can make it less hot by keeping the sun out of your face and keeping your area shaded, yet it's perfect to stand under if you're tailgating for the rain. It will definitely kick your tailgate up a few notches.
The utensils
You MUST have proper utensils for your tailgate guests and yourself. This includes paper plates, cups, napkins and silverware.
The corn hole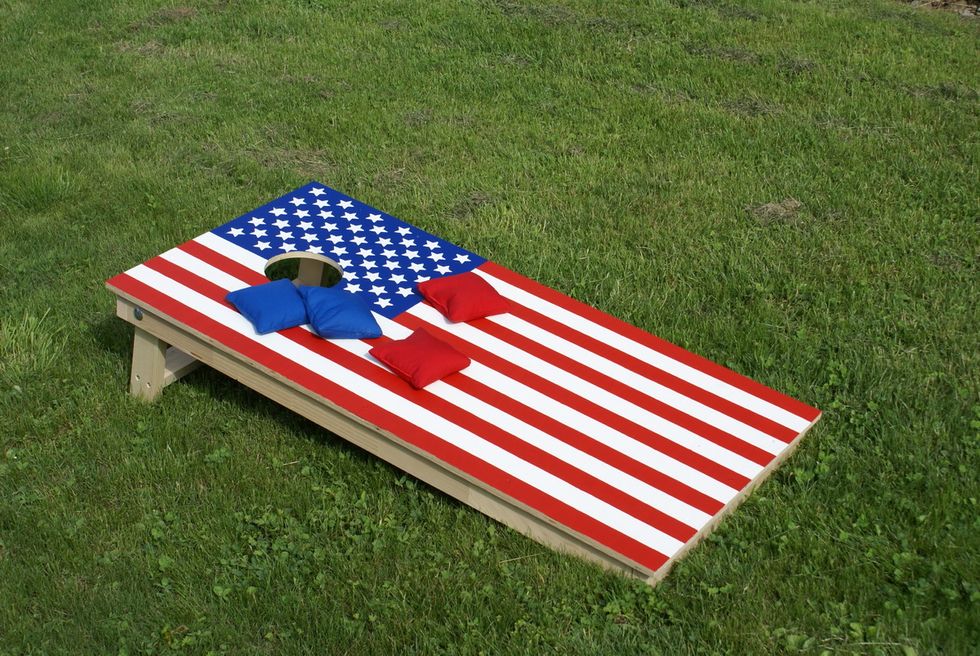 Corn hole is the most famous game for tailgates. It's a fun way to get competitive with your friends and there's no greater joy than seeing your bean bag go right into the hole. It's a great way to pass the time and a fun way to get hyped up for the football game.
The people
If you're throwing a banger tailgate, you're going to want to make the people tailgating around you jealous. With that, you're going to want to have some guests to share your love of tailgating with.
The decorations
If you're a spirited person and love cheering on your team, get crafty and decorate your tailgate in your team's colors so that everyone knows who you're rooting for. Simple ways to do this are by getting a colored table cloth or simple decorations that you can hang from your tent or set on your table.
The trash bags
This is something that is so easily forgotten at many tailgates but is so important. Make sure you bring trash bags so you can clean up your mess and don't leave the parking lot covered in trash.
Obtaining all these must-haves will for sure make your tailgate the most fire in the parking lot. I recommend getting there early to assure a good spot in the parking lot. But in all in all, make sure you stay safe and have a fun time. Happy tailgating season and dilly dilly!