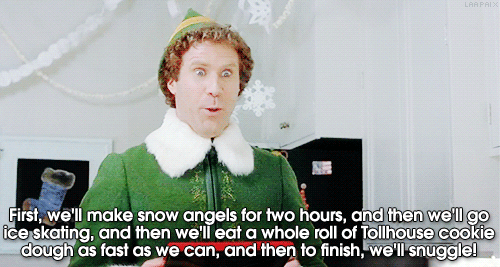 assets.rbl.ms
---
Whether you found
Of all the things on this list this is my absolute favorite. I make my coffee in my Stojo cup at home to bring with to class or put it in my backpack to have at coffee shops to save waste of paper cups. It's easy to clean, works for hot and cold drinks, and is the perfect stocking stuffer for anyone on your list!
If you have never smelt one of these Anthropologie candles, you are missing out. This candle is 100 percent worth the price and perfect for anyone on your list.
This Urban Outfitters sweater is a cozy staple piece that every sweater lover should have in their collection and comes in five amazing colors. Even better, it's on sale!
A girl can never have too many blanket scarves and this one is no exception. I love the bright pink and turquoise colors, but you really can't go wrong with any of them. Adding this one to my wish list!
Perfect for yoga or every day wear, I love all Athleta leggings and I've had my eyes on these for a while. I absolutely love the olive color and with the on-trend cheetah print!
Similar to blanket scarves, you can really never have too many beanies. Having a variety of fun beanies to mix & match with outfits is the only way to survive the Midwest winter and this Patagonia beanie in turquoise is one of the newest styles of beanies that matches just about any style.
Artificial intelligence is slowing taking over many of our day to day tasks and fitting the trend, this Alexa Echo Dot is the perfect addition to any room. I love having an echo dot to ask about the weather, play music through, and all the other crazy things these robots can now do.
If you're anything like me, one of the worst parts about winter and snow is not getting to wear my favorite sneakers in the cold. These new All Bird Wool Runners are the perfect winter sneaker to keep your feet warm, dry, and still give that classic sneaker look. These are perfect for all the sneaker loves on your list!
This tote bag is the perfect go to for EVERYTHING. Traveling, workout bag, bring to the office, overnight bag, shopping, large purse for the movies - literally everything. I have one just like this and find myself using it constantly for the gym and running errands. It's a staple and the perfect gift for all the girls on the go in your life!
These shades are the BEST. I have had the gold round pair for over a year now and love that they look just like the round Ray Bans but are a fraction of the price. Urban Outfitters really nailed it with these sunnies and I may have to add the tortoise pair to my list this year because you can never have too many pairs of sunglasses, right?
Whether you found something on this gift guide to add to your own wish list or found the perfect gift for one of your loved ones, I hope this gift guide inspires your holiday shopping!