The District of Columbia is the home of many different things. During the holiday time, it becomes the home of the quintessential holiday impetus, the Christmas tree. However, DC doesn't just offer one Christmas tree for your viewing pleasure but many different trees! I've done you the favor of organizing my top three that I believe you should definitely make the trip to see this holiday season.
Lighting of the National Christmas Tree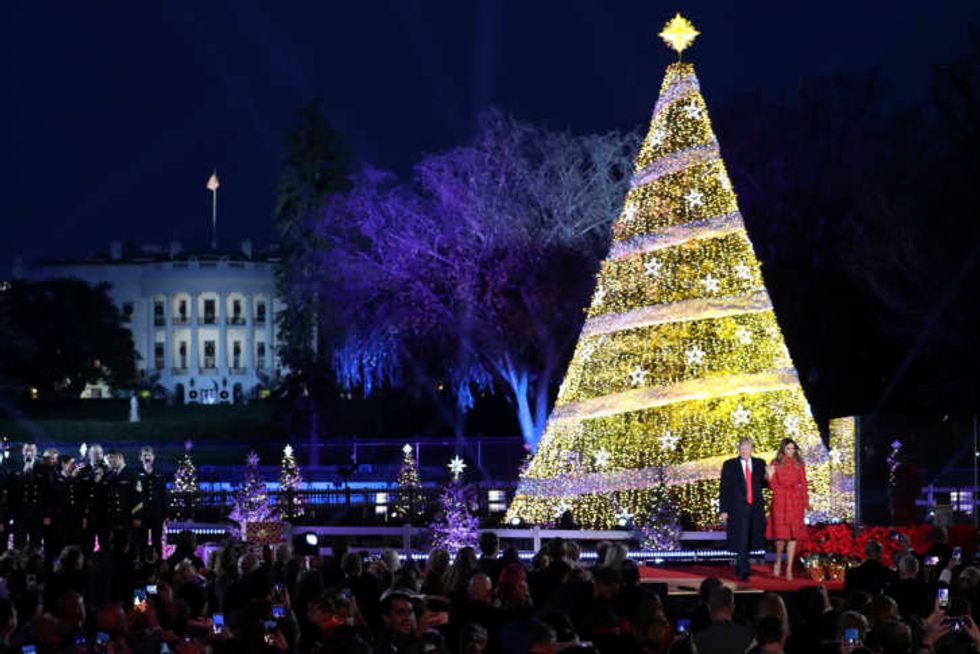 Lighting of the tree on the White House Ellipse
https://wtop.com/dc-transit/2018/11/lump-of-coal-national-christmas-tree-lighting-also-brings-messy-commute/
You know it's the most wonderful time of the year when the majestic ~tree~ graces the White House Ellipse and is lit for the very first time. The tradition began over 90 years ago with President Coolidge in 1923. This years' tree will be lit on November 28th and will be lit nightly until January 1st.
Library of Congress Indoor Tree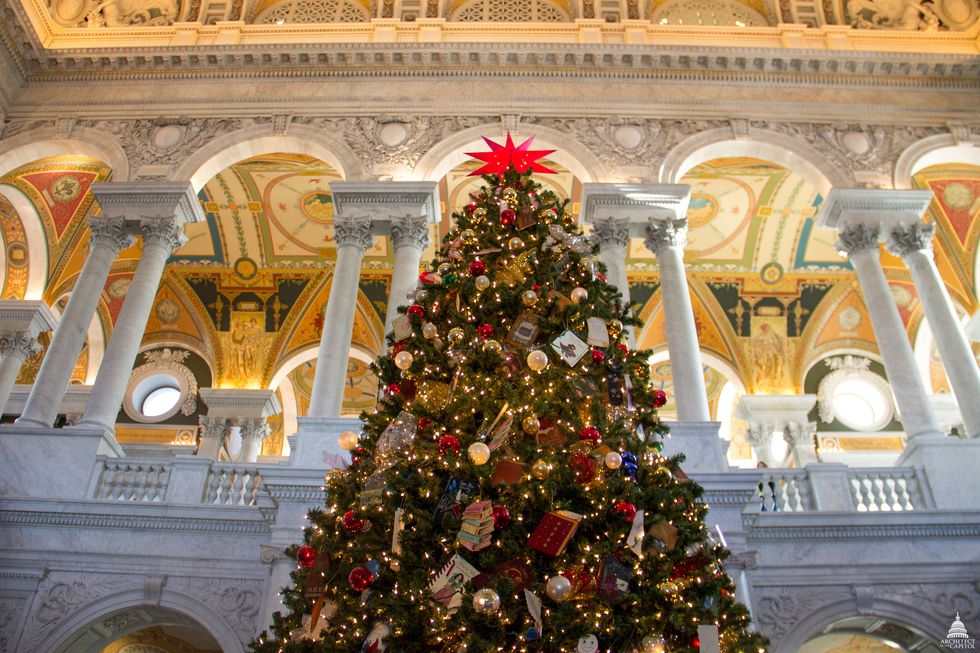 Tree at the Library of Congress
https://www.flickr.com/photos/uscapitol/8270330428
The largest library in the world is home to a spectacular tree during the holidays! Open everyday (excluding Sundays and Christmas Day) from 8:30 a.m. to 4:30 p.m., this tree can be access via the Jefferson Building's First Stree SE entrance. While you're leafing through pages at the library, you may as well view the leaves of this splendid tree!
U.S. Capitol Christmas Tree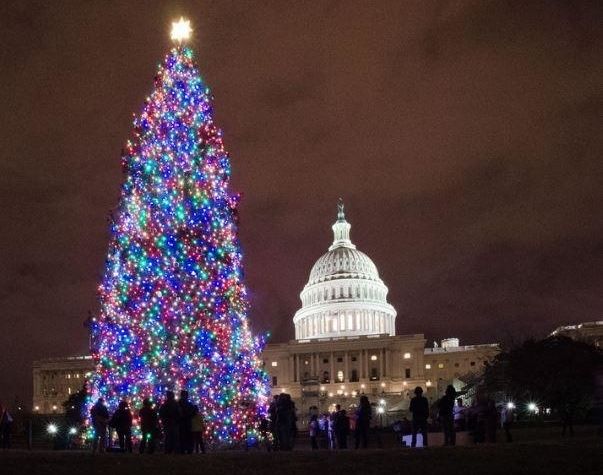 Tree in front of the Capitol Building
http://www.ksmu.org/post/us-capitol-christmas-tree-stop-springfield
This beauty is slated to grace the West lawn of the Capitol on November 26th and on December 5th will be illuminated in a fantastic lighting ceremony. This tree's journey from Oregon (and a reverse journey on the Oregon Trail) was greatly anticipated. Aptly named "The People's Tree", a different national forest is tasked with providing the tree for the ceremony each year. Will it be a Spruce or a Fir? Come down to the Capitol and find out!