Christmas is quickly approaching, and downtown Pittsburgh is showing its holiday cheer. Whether it's ice skating in PPG place or enjoying the holiday markets in Market Square, there are tons of placing around Pittsburgh sharing their holiday joy. I decided to take a little walk downtown to show some of my favorite places to go during the Christmas season.

PPG Place: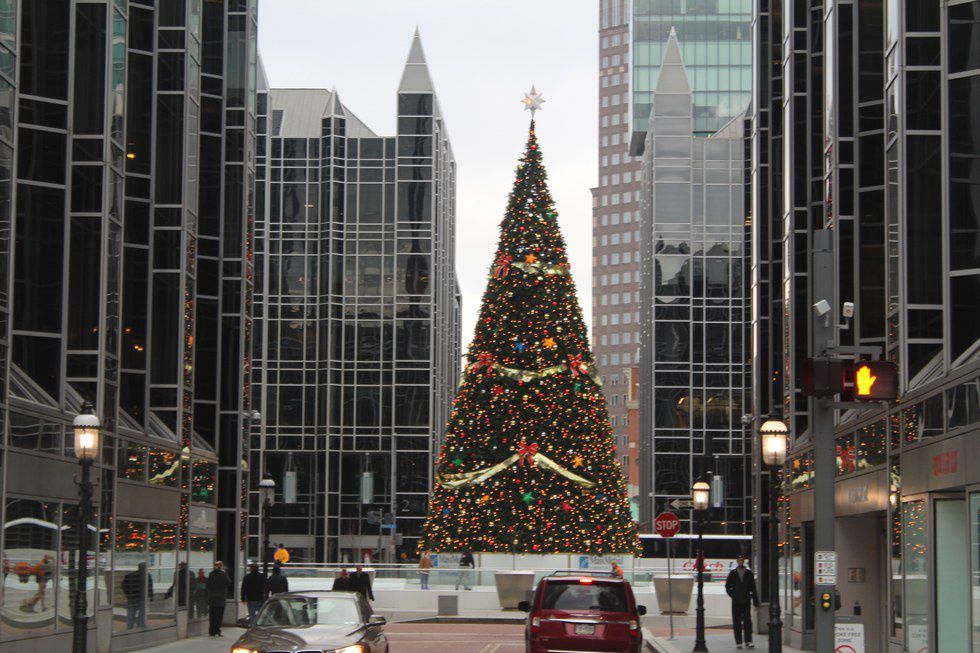 The beautiful rink in PPG Place circles around the Christmas tree.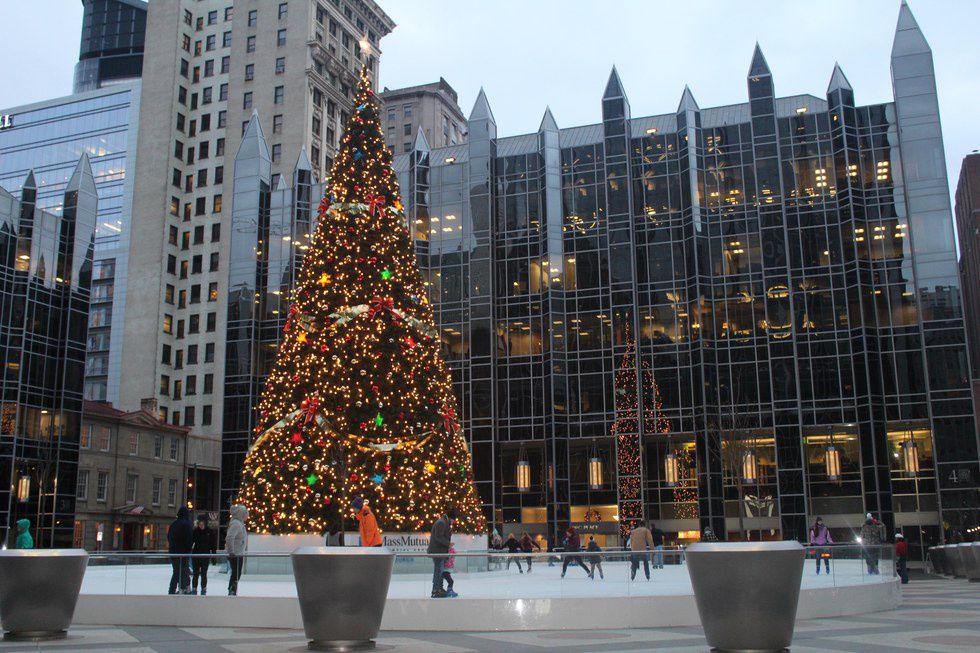 Here 's a shot from outside one PPG Place.
Wintergarden:
Inside One PPG Place, the Wintergarden displays scenes of holidays around the world, as well as a large Christmas tree with gingerbread houses made by local families, schools and citizens.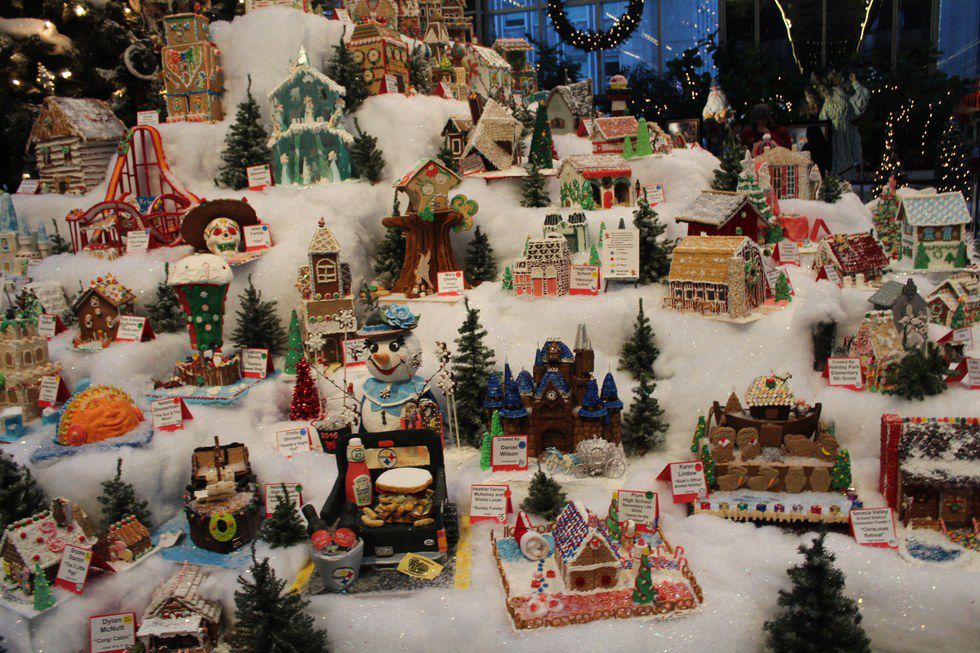 Some of the gingerbread house displays.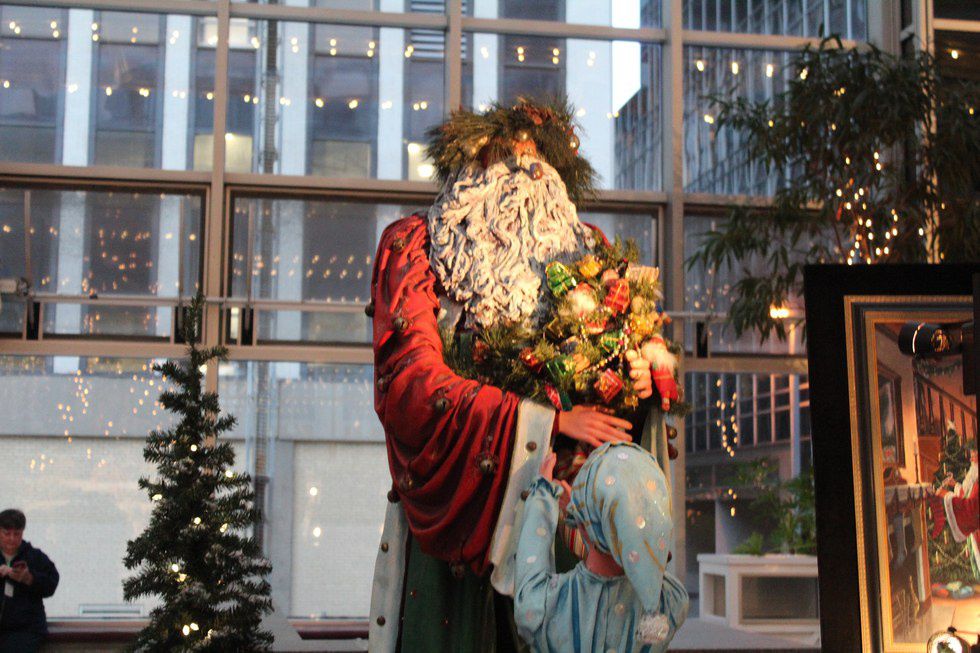 Santa Claus.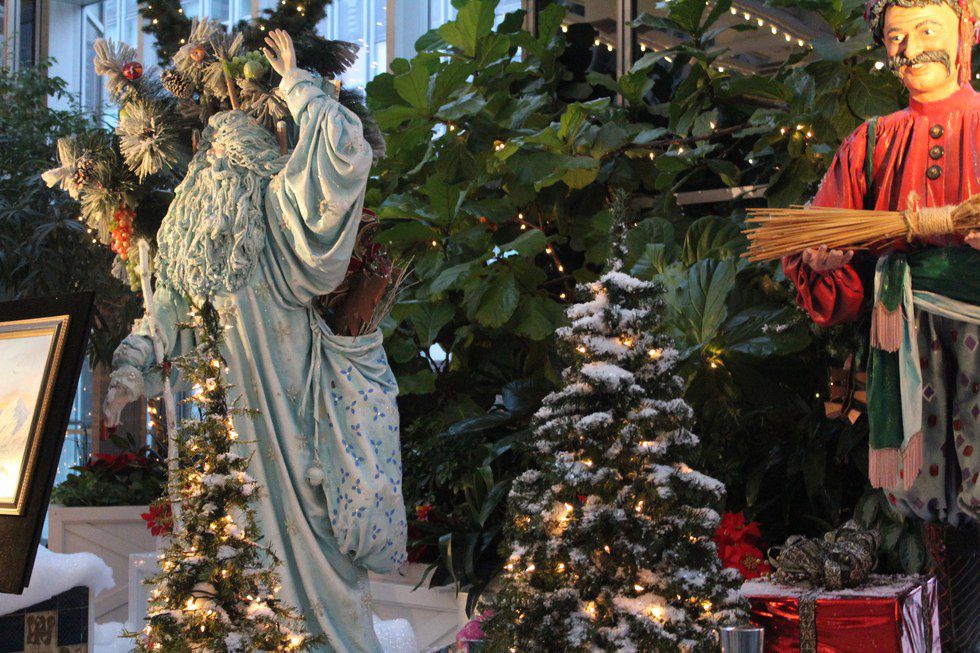 One of the holiday scenes.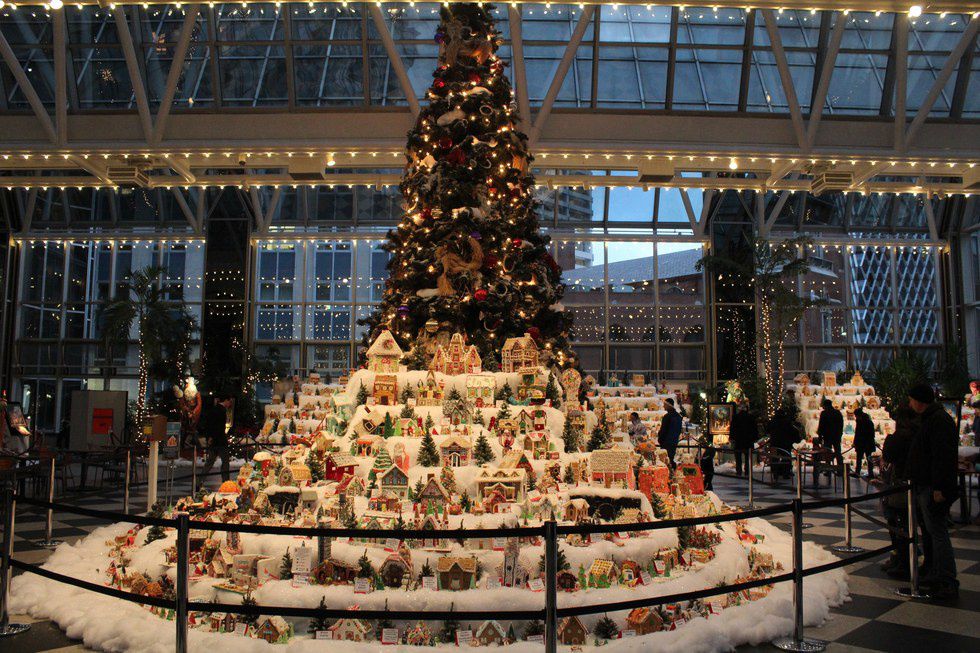 The Christmas tree.
Market Square: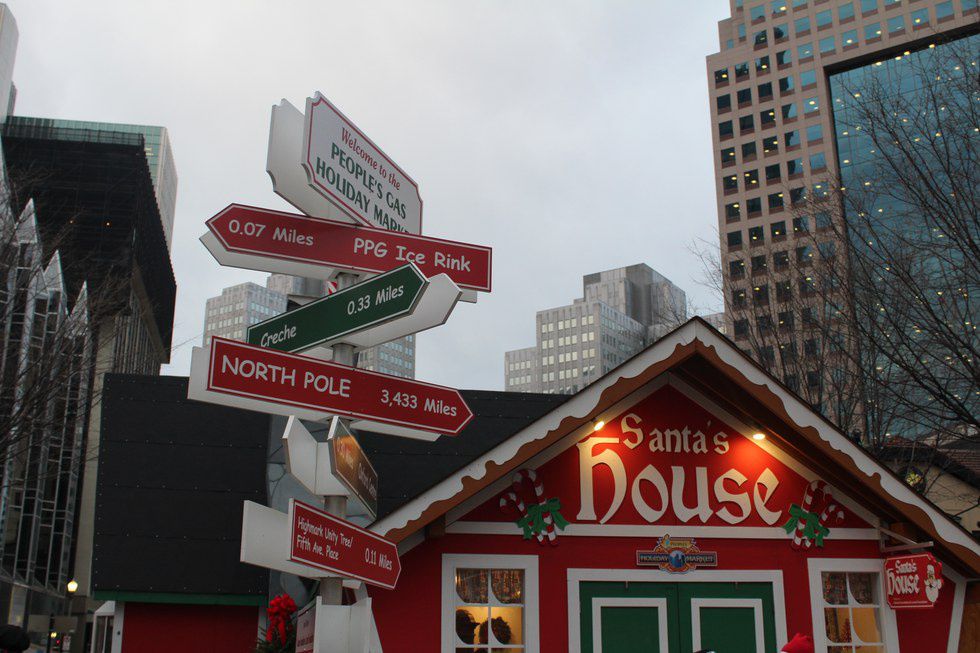 This is the fifth year People's Gas have done the Holiday Market in Market Square.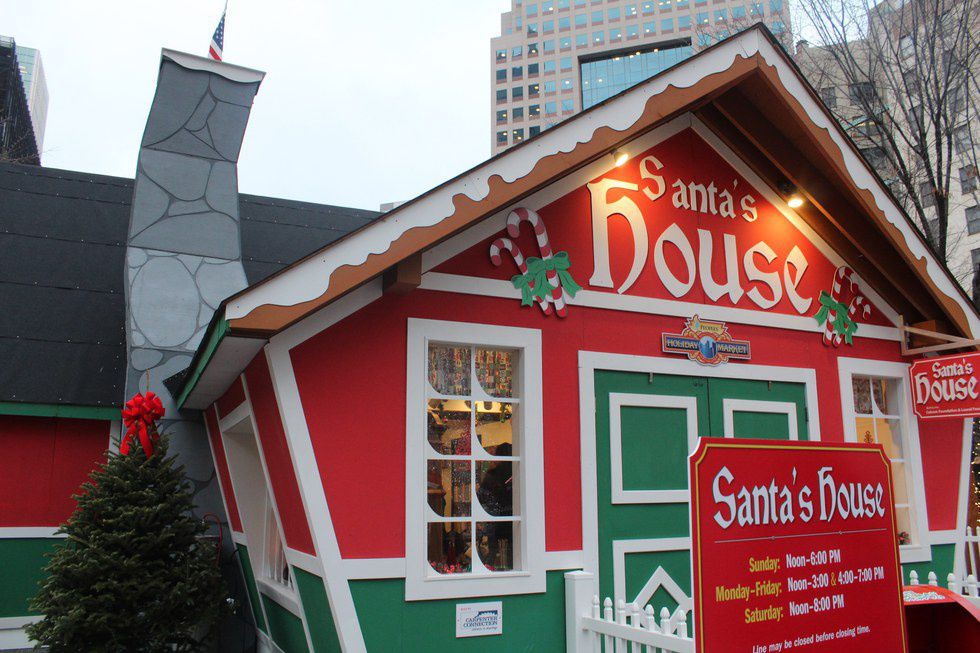 Santa's House.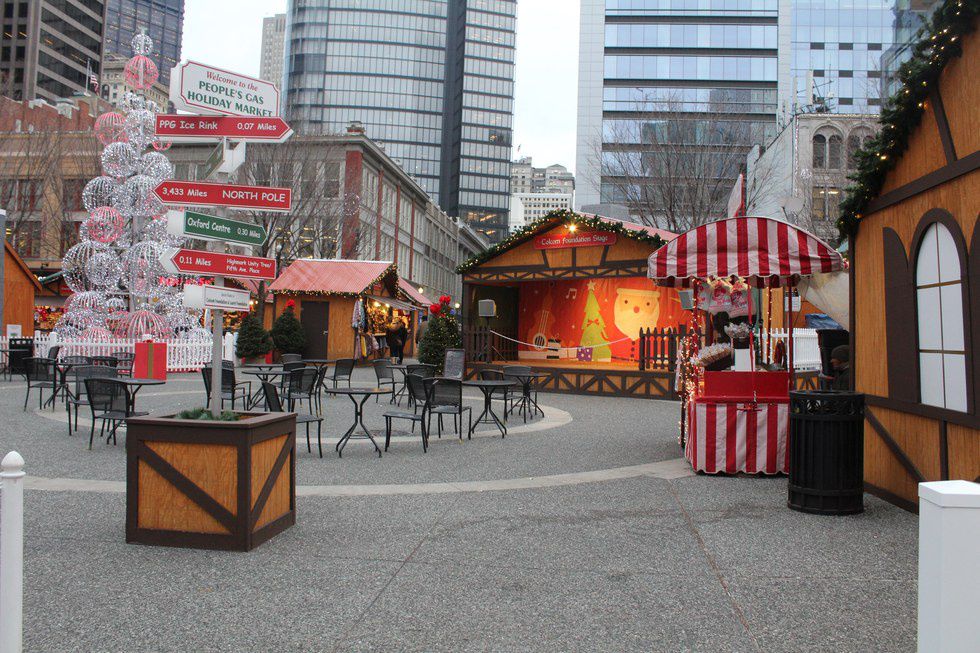 The holiday stage is in the center of Market Square.
Horne's Christmas Tree: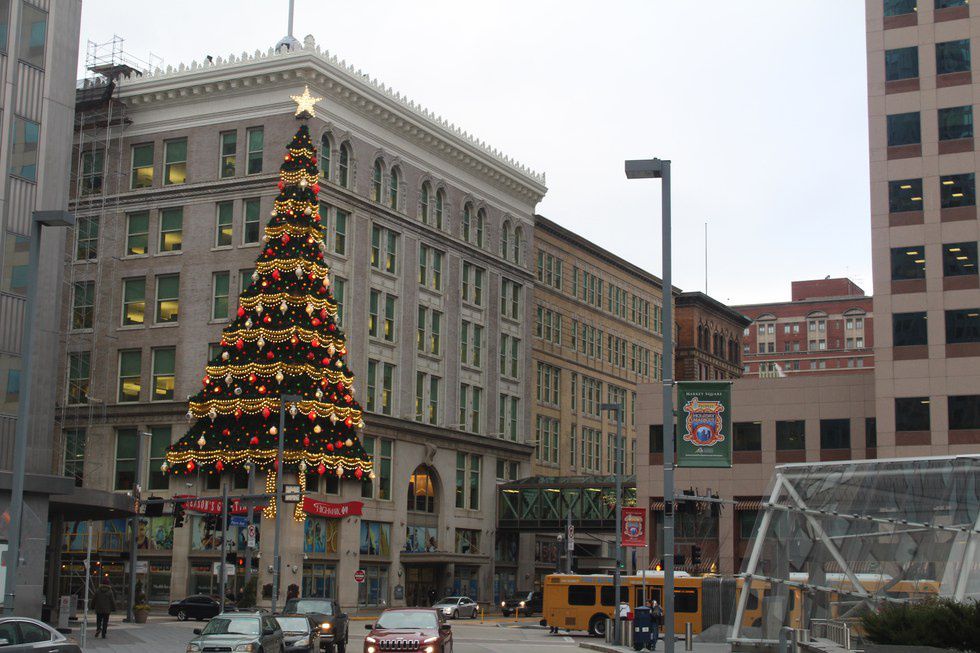 This Christmas tree is put up on the corner of a building at the intersection of Penn and Stanwix.