Okay Christmas Lovers, we made it. We've waited 11 months for this. It's officially December which means it is now socially acceptable for us to blast Mariah Carey's Christmas album as loud as we want (even though we've been secretly listening to it since November 1st). Now's the time to put up the tree, make Christmas cookies and spend time with friends and family.
Unless you're in college of course...
Now that I'm spending my first December away from home I've slowly started to realize I won't be able to do a lot of my favorite things about the Christmas season. I'll have to entrust the sacred duty of decorating the tree to the rest of my family and I'll be missing out on annual Christmas cookie making.
Now, you might ask how are you supposed to get into the Christmas spirit when you:
One, live in a shoebox that most likely doesn't allow trees,
Two, are potentially hundreds of miles away from your friends and family,
Three, have about $2.50 to your name.
However, there are quite a few ways I've discovered to get into the holiday spirit, without breaking the bank.
1. Netflix Christmas Movies
You'd be surprised at the amount of Christmas films that Netflix has to offer. Of course you have "How the Grinch Stole Christmas" and my personal favorite "The Nightmare Before Christmas" (a Halloween AND Christmas movie combined-it doesn't get much better than that). Aside from those though, Netflix certainly doesn't disappoint with the rest of its Christmas selection. There's a never ending selection of cheesy, romantic Christmas movies that are actually not too bad and definitely will get you into the holiday spirit. Now, this does not by any means discount the OG Christmas movies we all know and love, but luckily most movies are available somewhere online or to rent for less than $5!
2. Ugly Christmas Sweaters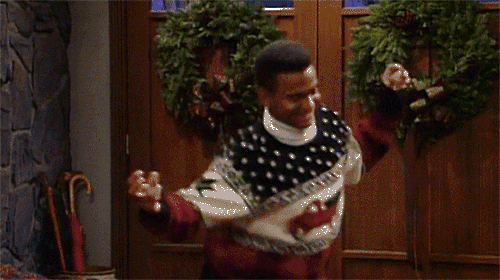 If I've learned one thing in my four months at college it's that Amazon is a broke girl's best friend. There are hundreds, I mean hundreds, of Christmas sweaters and almost all of them are under $20.
Mood:
3. Decorating your dorm with the Dollar Section at Target
I did it for Halloween and you better believe I did it again for Christmas. The dollar section at Target stocks up with enough Christmas decorations to deck out your entire dorm room for under $10.
4. Peppermint Everything.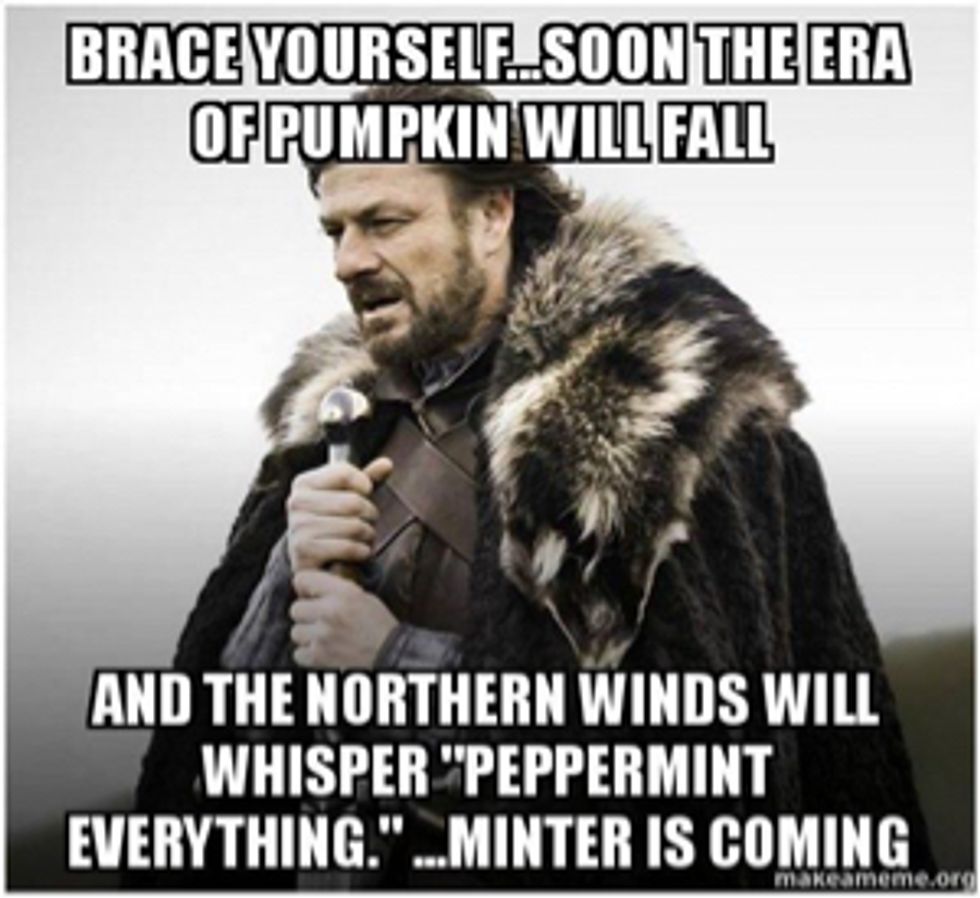 Nothing says "It's December" like every single brand coming out with something peppermint flavored. Whether it's a Peppermint Mocha from Starbucks or the Candy Cane Hershey Kisses, it's guaranteed to get you in a holiday mood.
5. Making an Actual Christmas List
No more texting your mom what you want for Christmas this year. Sitting down and actually writing out a physical list of presents isn't just fun, but gives you the nostalgic feeling of writing a list for Santa again. Another perk, this costs absolutely nothing and literally requires nothing but paper and a pen.
6. Making A Christmas Music Playlist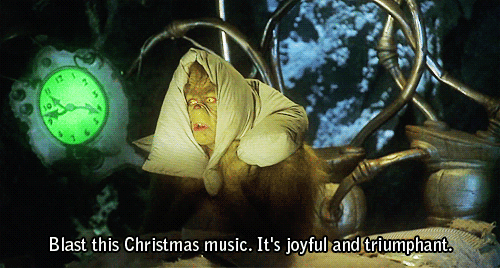 Finally, the most obvious, Christmas-y thing to do is to make a playlist with all the best Christmas songs you've been waiting to listen to all year. Plus, arguably the best thing about December is no one can get annoyed with you for playing the same 20 songs on repeat for an entire month!