Your brand new dorm is a blank canvas, but how in the world are you going to afford decorating it? College has already taken most of your money and Pier 1 isn't having any sales right now! Well have no fear y'all, I have five super cute, super cheap, and super easy decorations that you all not only can make yourselves but can also pay for. Or if you are still in your same room/apartment but need some new decor, check these out!
1. Door handle/Bed post decoration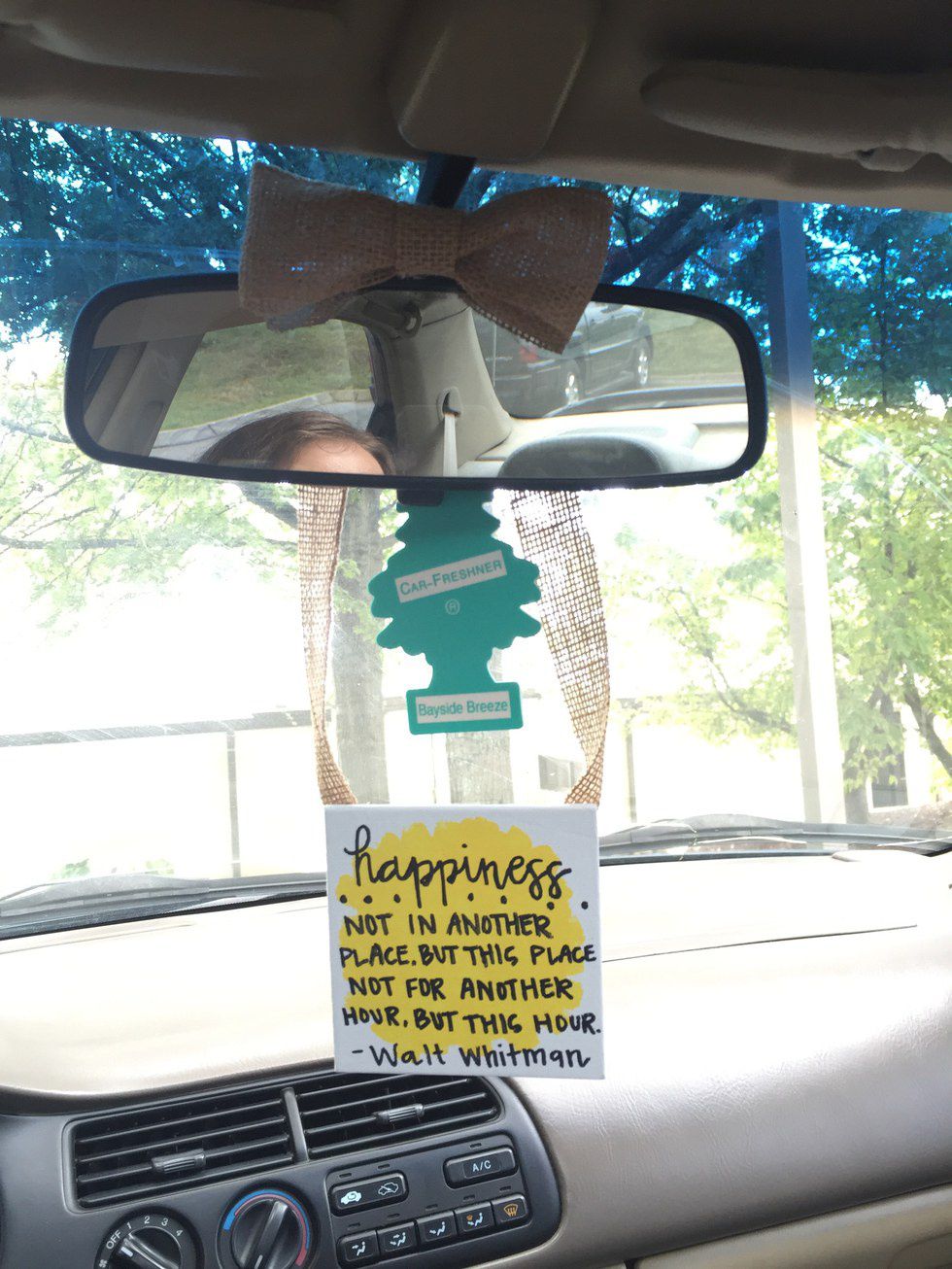 Although I hung mine in my car, you can pretty much hang this cutie anywhere you want! All you need to make it is a mini canvas (I bought mine from Hobby Lobby in a 4-pack for $5), some burlap and a hot glue gun for the straps. You can paint it with your favorite quote, your monogram, or even paint it with chalk paint and make it a mini countdown chalkboard!
2. Picture wall decoration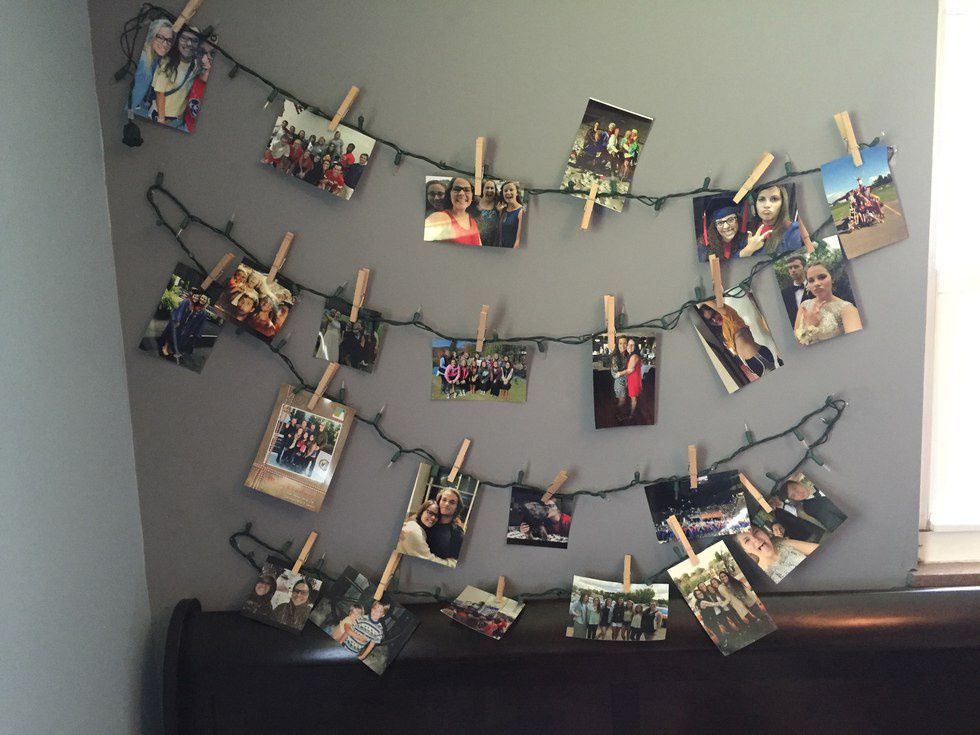 This one because you can always change the pictures, because they aren't permanant. So in the unfortunate case of losing a friend or boyfriend, just take the picture down and replace it. All you need to make this is a string of lights, some pictures, a pack of command clear light clips, and some clothes pins. You can even take it a step futher and paint the clothes pins!
3. Catch-all Board decoration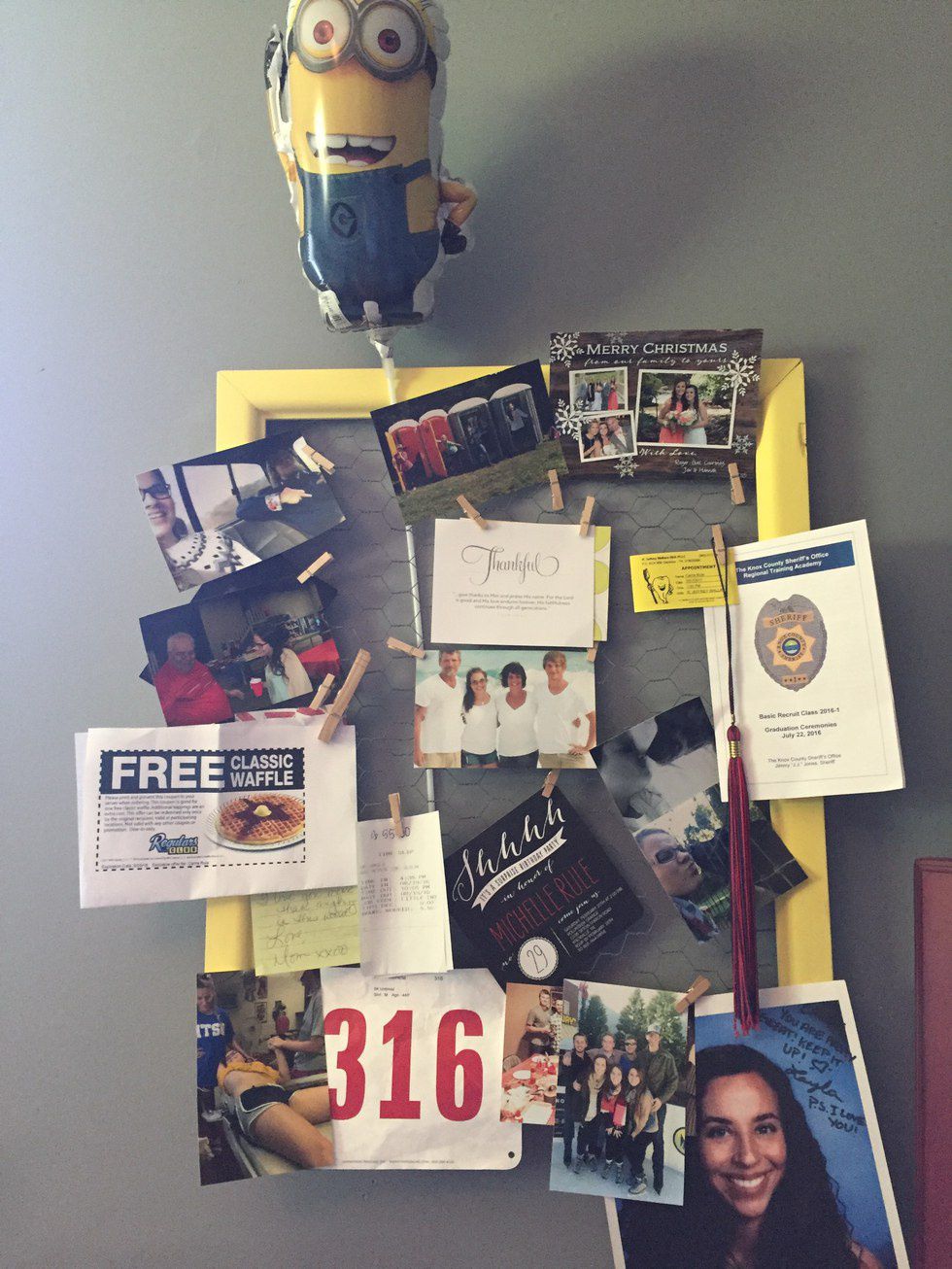 This handy board might be harder for some to make than others because you do need chicken wire and a staple gun, but it is so worth it! This board can hold anything you could ever want to hang: extra pictures, coupons, appointment reminders, assignment due dates, cards from home, party invites, notes from friends, and much more! All you need is an old picture frame, chicken wire, a staple gun, and some more clothes pins!
4. String lights decoration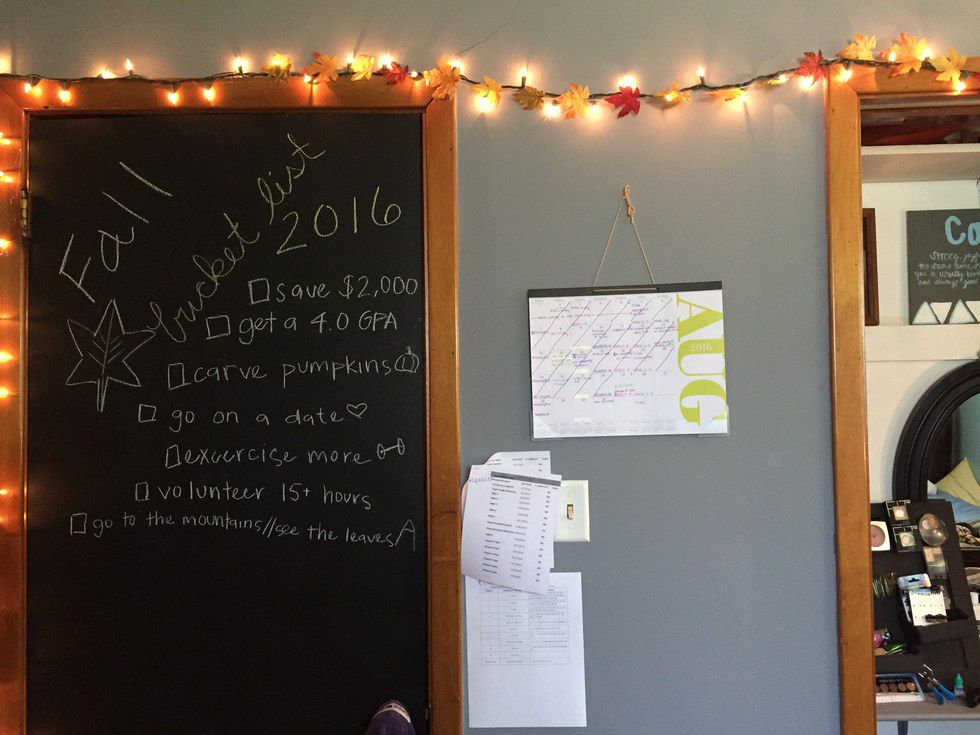 You can never go wrong with a string of lights as a cheap decoration! Hang these practically anywhere in your dorm room for extra lighting, movie night lights, nap lights, or whatever else you could use them for! I even added a string of fall leaves to give them that extra fall touch!
5. Make-up board display board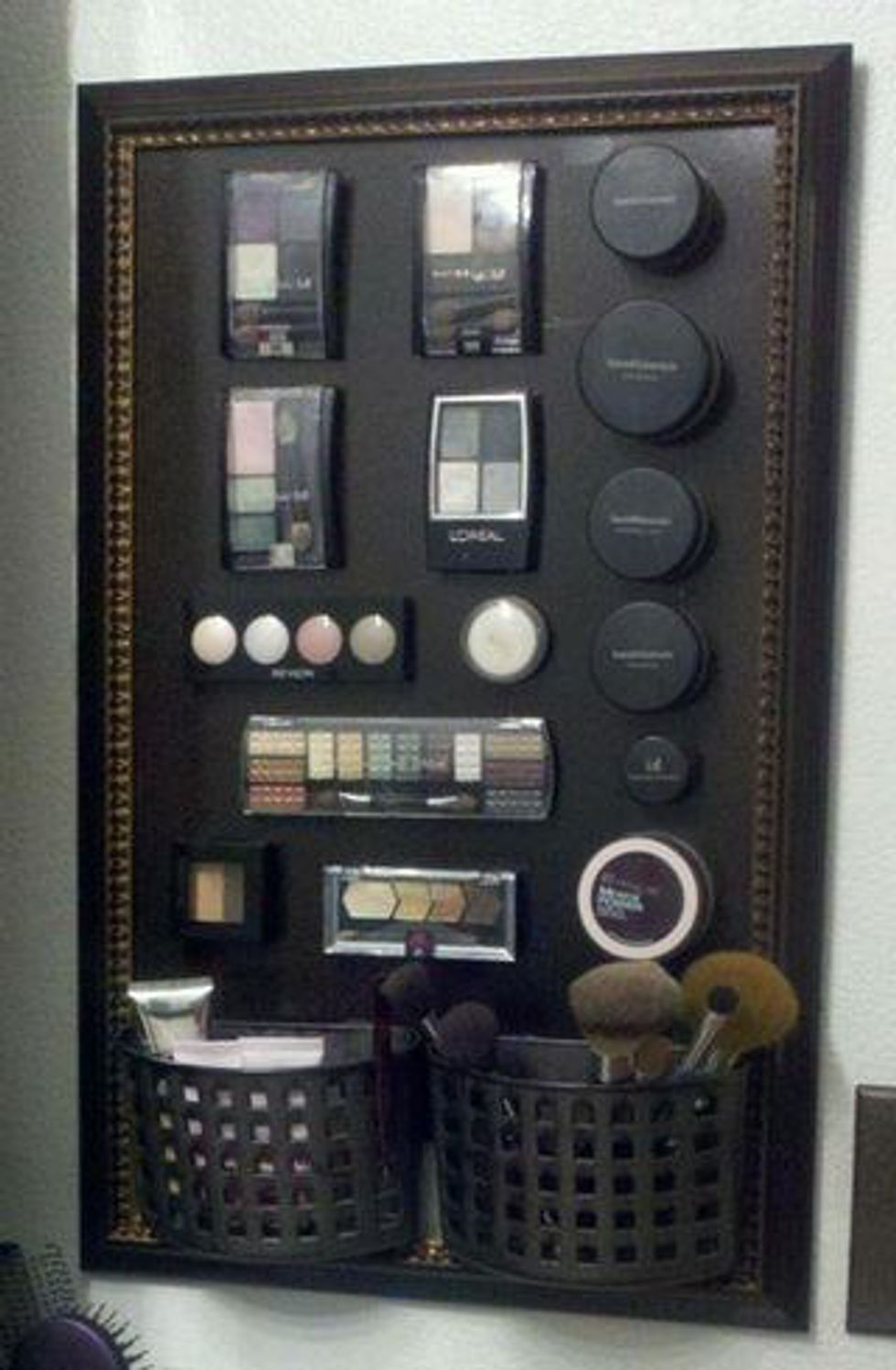 Making it to your 8 am on time is one thing, but looking presentable is dang near impossible! Cut your make-up process in half with this awesome display board. No more digging through five different boards to find everything, it's all right in front of you. No more losing your favorite mascara or having to use last season eyeshadow palette. All you need to make this baby is a magnetic board, a pack of heavy duty round magnets, and some super glue. You can even add baskets at the bottom for extra storage!
Don't spend all your textbook money on your new dorm/room/apartment! Make these super simple decorations and your wallet will thank you later.