Cats. Coffee. Cuteness. What more could you want?
If you've never heard of the Cat Cafe, you're missing out. Originating in Taiwan back in 1998, the cat cafe has been a booming industry in the East, particularly Japan, for several decades now. The premise is essentially exactly as it sounds, patrons pay a set fee (usually hourly) to hang out with cats and drink coffee served by the staff. It's all the fun of having the cat without the litterbox--what could be better than that?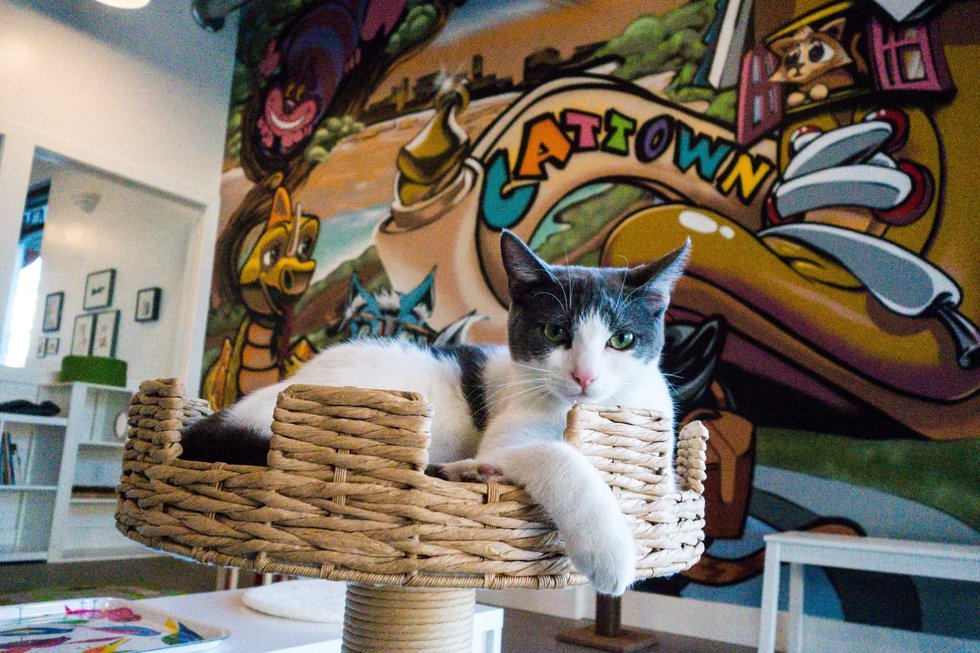 For years now the cat cafe has been a staple attraction in Japan, but those of us who can't hop on a jet to Tokyo will be happy to hear that the cat cafe has finally found it's way to the states!
However, cat cafes are more than just a fun attraction, many are also a sanctuary for shelter cats who may otherwise not get a chance at a happy home.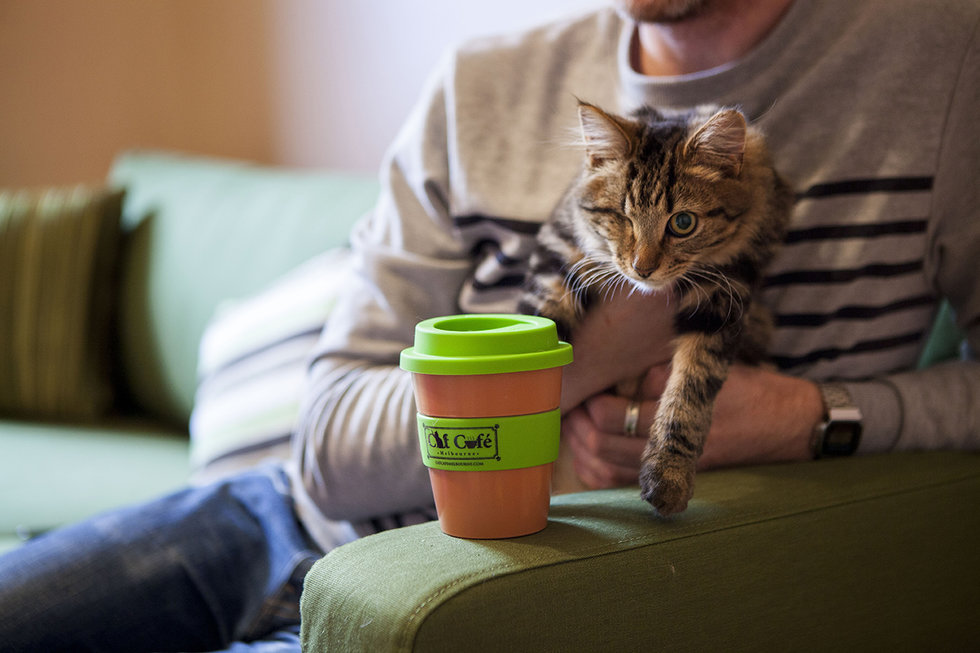 Cat cafes opening across the country are offering the chance for their patrons to adopt the kitties they came to cuddle with. Many cat cafes are partnering with local shelters in order to find good homes for shelter cats that might not otherwise get a chance at happy home life.
Older cats, for example, are often better adjusted to social settings and make great cat cafe residents. While these older kitties might get passed up on for a younger kitten in a shelter, cat cafes give them the chance to really flaunt their stuff in bigger spaces filled with toys and people.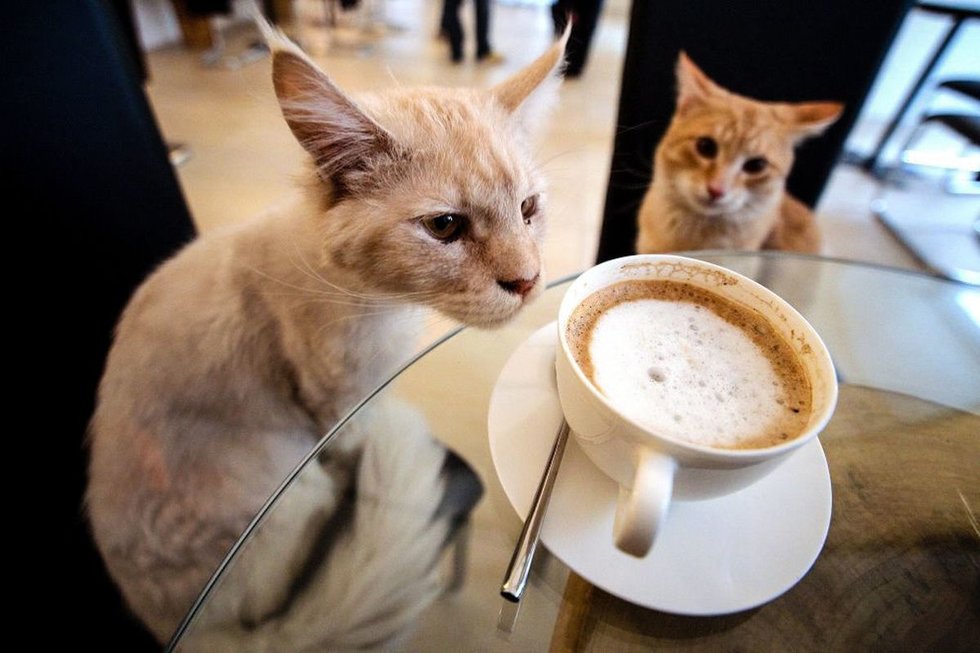 Eater provides a list of 24 Cat Cafes open and established in the US, but new ones are popping up in cities across the country all the time. In fact, you may or may not know that Richmond also has its very own cat cafe! Central Purrk (partnered with Zoomies) is home to a cycling coalition of kitties all looking for furever homes, and the coffee isn't half bad either! Unlike some other cat cafes, the cafe section of Central Purrk is open to the public without reservation, so if you'd like to support the cause without getting your paws dirty, it's a lovely place to sit down and enjoy a croissant and free wifi. Plus, if you find yourself hankering for some kitty love, it's all too easy to pick up your coffee and pop next door to hang out with the local fuzzballs!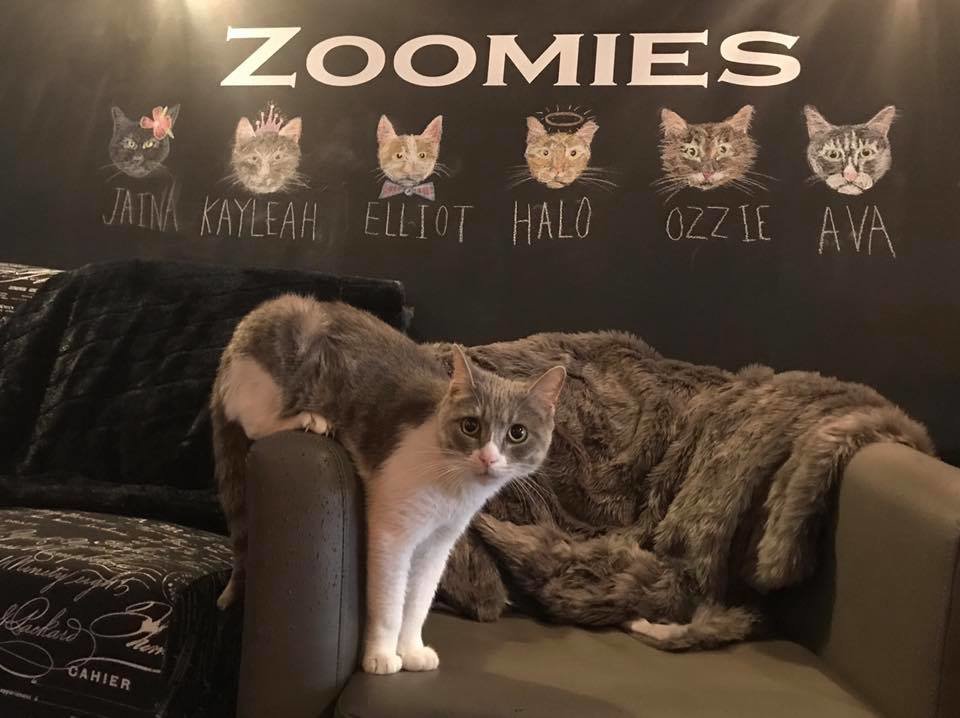 A Zoomies kitty who doesn't quite know how the couch works yet.
In a shameless act of adoration for a place I myself frequent as often as possible, I highly recommend Cental Purrk as a place to relax and distress after a hard day's work. Or, if you're like me, mooch off the wifi and get some work done as well! If you're interested in checking out Central Purrk and Zoomies, visit their FAQ page for a more compurrhensive explanation of their inner workings.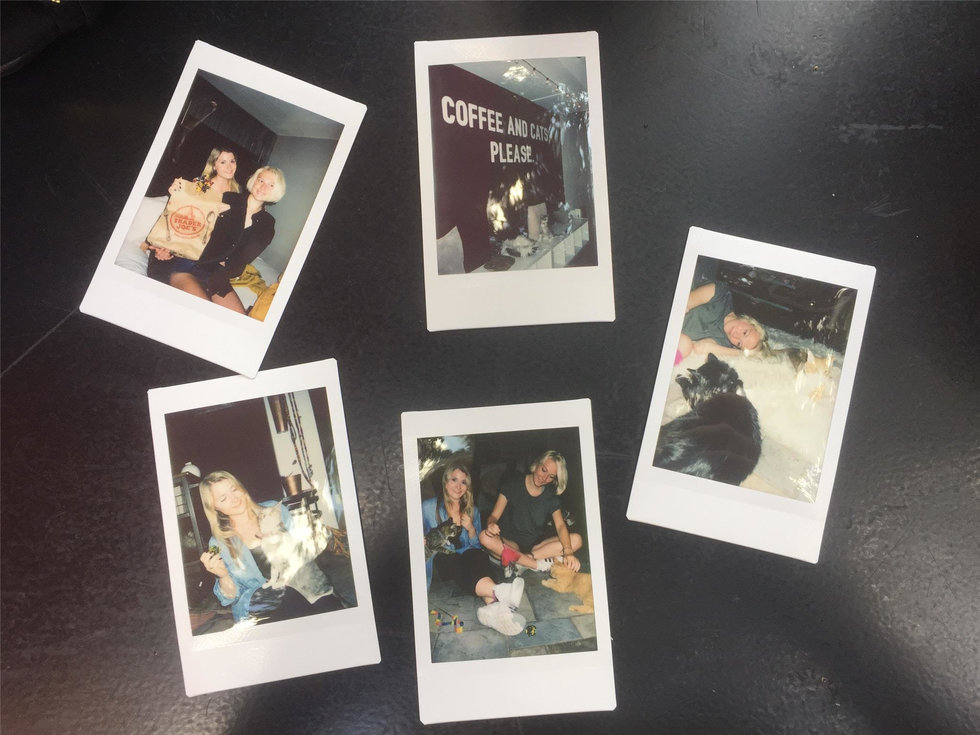 My most recent cat cafe adventure!
While there are some controversy surrounding cat cafes and the stress it could place on the animals, a good cat cafe makes sure that their kitties have plenty of time to relax away from human interaction. Most cat cafes have back areas inaccessible to customers where cats who have had enough attention for the day can recuperate, others have two separate groups of kitties who cycle out in order to relieve each other of their cafe duties.
If your town or city has a cat cafe, consider stopping in for a visit, drinking some coffee, and giving some love to the residents. Who knows, maybe you'll end up bringing home your favorite kitty cafe staff member!