About three weeks ago I received the popular, Ultimate Carbon Kit from Carbon Coco! I instantly put it to use because I was very eager to see if I would get results. I am personally an avid coffee drinker, so originally I was skeptical if this would do anything to my teeth. Read through to see how the 14 days of using this product went.
What is in the Ultimate Carbon Kit?
1. A tube of the activated charcoal toothpaste.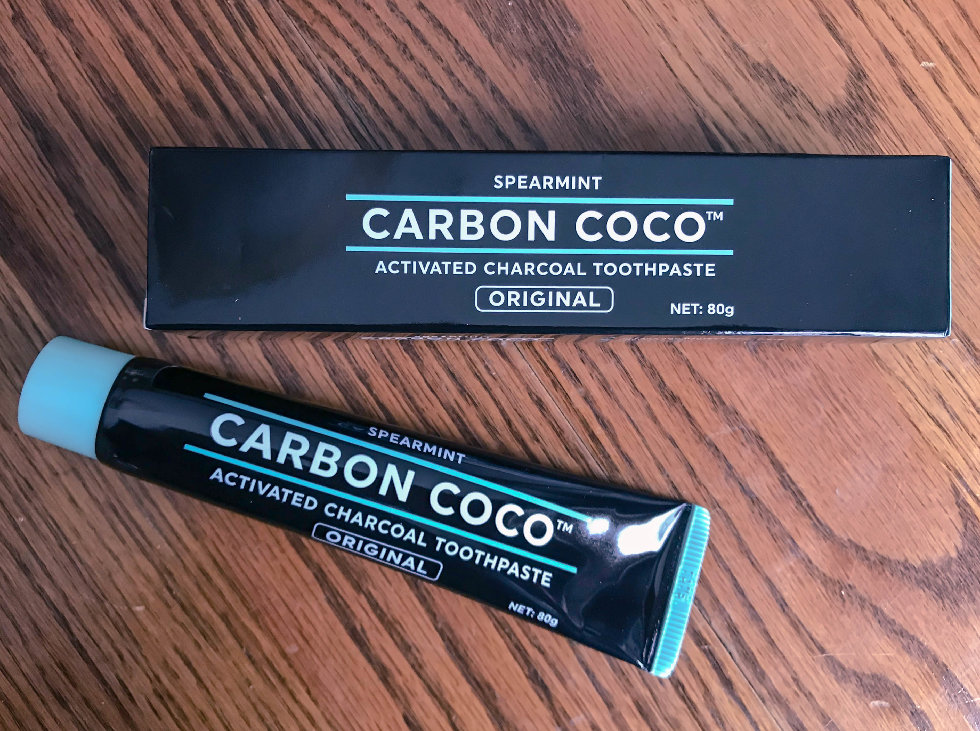 The toothpaste specifically, has an activated charcoal fluoride-free formula that helps you fight cavities, plaque, gingivitis, and most importantly, bad breath! According to the Carbon Coco website, "this toothpaste reduces bacteria build-up by up to 90% for 12 hours and penetrates deep between teeth to fight bacteria plaque."

2. A container of the activated charcoal tooth polish.
This product from Carbon Coco contains a pitch-black powder made of Organic Coconut Shell Activated Charcoal with a hint of bentonite powder and lemon myrtle which works together to whiten and polishes your teeth. All of this is without the use of toxic chemicals used in commercial tooth whitening products. The product as a whole is 100% natural and does an incredible job of whitening your teeth and pulling out unwanted toxins from your body.

3. A toothbrush with bamboo bristles.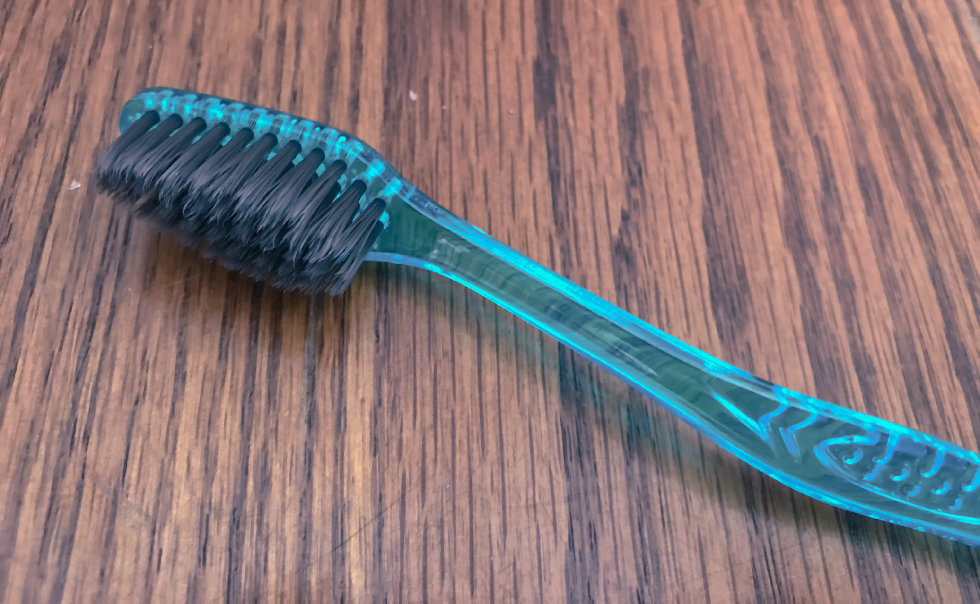 How to use the Ultimate Carbon Kit:
First, for the Activated Charcoal Tooth Polish, simply dip your wet charcoal toothbrush into the black dust. Then, brush in small gentle circles for 2-4 minutes. Spit it out and rinse really well and you're done.
Next, apply some of the activated charcoal toothpaste to your charcoal toothbrush and brush in small gentle circles for 2-4 minutes. Spit it out, rinse and you're done. Your mouth will feel extremely fresh and clean! Also, make sure to double check that you don't have little pieces of charcoal left on your teeth, I sometimes found a few in between which would have been embarrassing to have in my teeth if I went out!
Why is this product awesome?
Carbon Coco Activated Charcoal is awesome because first of all the black dust has no flavor but works so well! Also, it has shown to whiten teeth naturally as well as remove stains. Finally, the toothpaste leaves you with very fresh breath!
How much is the kit?
There are four different sets of Carbon Coco teeth whitening. The kit I have reviewed is the "Ultimate Carbon Kit," and that is $59.90. You can also just purchase the "Activated Charcoal Tooth Polish" for $39.95. The other two kits are more advanced and include more products. The prices of those are around $79.95.
How did it go for me?
Well, at first I was very skeptical to try this product as I have never had much luck whitening my teeth. I was also very intimidated by the pitch black color of the product as well as how it would taste. However, the tooth polish ended up having no taste at all, and the toothpaste was fantastic and left my mouth feeling super fresh!
The only two downsides that I experienced were that the tooth polish made my gums feel a bit sore due to the amount of time I was brushing along with the pressure I used. I think if I would have brushed my teeth with a little less pressure, this wouldn't have happened. The other downside was that it is very messy. Be prepared to wash your sink after each use, not just a rinse, but a nice wipe down. Not a huge deal, but if you are ever in a hurry in the morning, it might be annoying.
Now for the fun part! After using the Carbon Coco tooth polish and toothpaste for 14 days, I definitely have seen an improvement in the whiteness of my teeth. It isn't extremely noticeable in the photos I took due to the difference in lighting on the days, but I promise you can tell in person! A lot of the stains have faded and I am super happy as my teeth have always been one of my biggest insecurities. After each use, my teeth felt crazy clean, and I ended up really loving this product. If you are on the fence about giving it a try, I defintely think you should!
Before: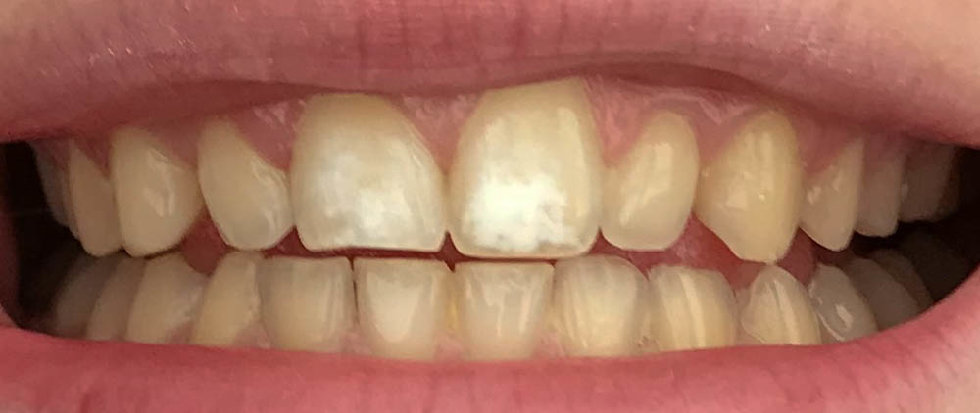 After: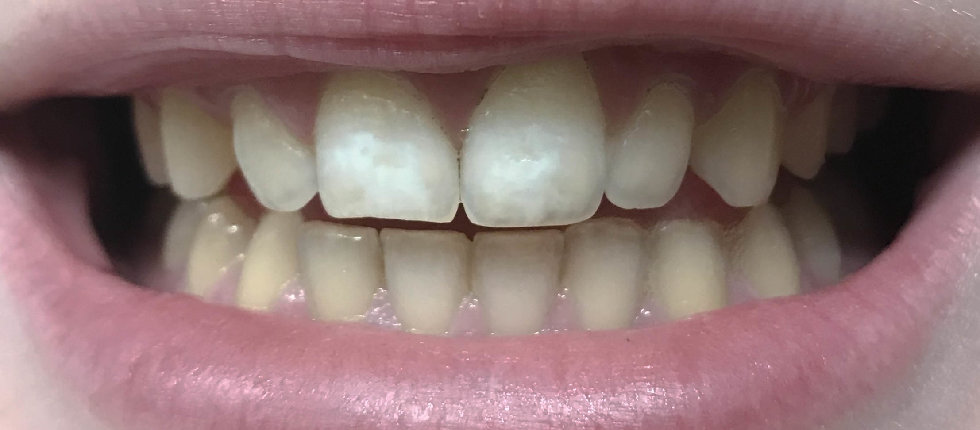 Overall rating: 8.5/10!
Disclaimer: Product provided by Carbon Coco for review purposes. No financial compensation was received and all opinions expressed are my own.



Cover Image Credit: Corbyn Jenkins