The foster care system is broken. Children go from house to house never knowing what home really means. They are taught that it's best not to make friends because within a short period of time they'll leave your life forever. Children have trust issues because of this broken system; they are torn from whatever family they have left; they are given the feeling that they are not important or wanted or loved. The foster care system is broken. Children spend years going from one foster home to another, being traded between social workers like a game of hot potato. The foster care system is broken, it was made in a different time and now needs to be modernized and fixed to today's issues.
First is the number of children put into foster care compared to the meager amount of homes available. The CCAI, Congressional Coalition on Adoption Institute, stated that there are currently 500,000 children in the system and only 3,000 foster homes available. This leads to other issues associated with too many children in one house. First, there isn't enough of anything to go around. Some homes are supplied with a garbage bag full of clothes every once in awhile. Once it was opened and its contents spread out on the floor it was clear that it'd be enough for one child, maybe two if they shared. But there are far more than two in the homes. So they fight over what they are going to wear and they go day by day, trading clothes that don't fit.
Another issue with the overpopulation is the lack of personal attention received. Speaking on a strictly psychological basis, it is often the case that children in foster homes have gone through tragic ordeals and need more attention than a children with a relatively normal life would need; however often they receive less, and do not have the "parental" figure that they need to rely on. There are stories of children running away and being brought back by the police only to realize the foster parents didn't realize they were gone because they were too busy with all of the others they are responsible for. The original purpose of having foster parents was to give them this parental figure they could look up to, however because of the surfeit of children this is not feasible or practical.
However, practicality shouldn't be the only thing we think about. The truth is that institutions or group homes are more practical than foster homes because they fit more children and are cheap. But they are horrifying. The US GAO, Government Accountability office, says that there are problems with the institutions due to the "lack of specific guidelines and criteria to which placing agencies can be held accountable." They also said that the agencies made no attempt to "Make sure the physical conditions and services … were satisfactory." Meaning that an institutions is however the owner would like it to be. So, little to say they are not the type of cuddly home one would want to live in. Imagine a factory with cots, or an office with so many sleeping bags on the floor there was no room to move and you've got the right idea.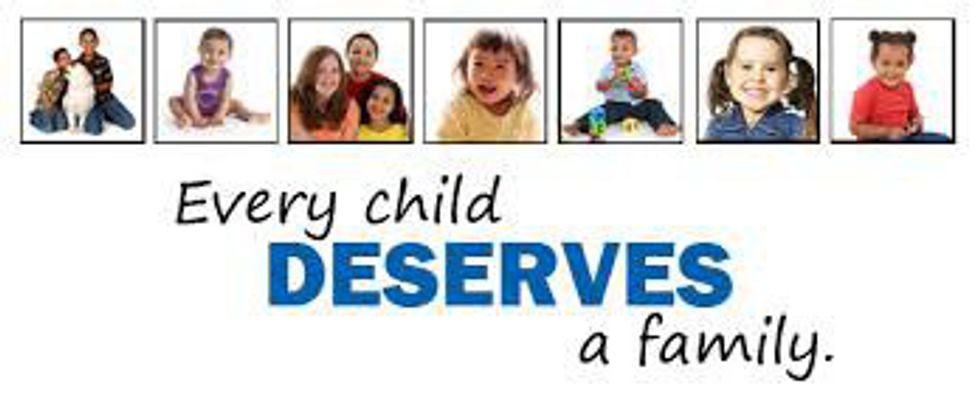 One more issue I would like to bring up is the systems attempt at giving the biological parents another chance. Sometimes this can work out for the best, it could have been just some kind of misunderstanding or the child being taken away gives the parent the incentive to get help and to be a better parent, but often this is not the case. Often the child was taken away for a good reason and giving the parents another chance only results in history repeating itself and the child returning to foster care with more mental baggage then they already had. But the worst of it is that after this happens, the parent is given yet another chance. And another; And another. As if the system was made with the idea that the parents would completely change in a matter of months. The system takes it to a level of unnecessary ridiculousness with repeated chances for neglect or abusive parents.
The reason behind this is the same as before, there are too many children in foster care. If the parents are suddenly deemed acceptable and can receive the child, that's one less the system has to manage. It is clear that there needs to be more homes available, but you can't force a family to open their doors to strangers. It is widely known that there are plenty of willing foster parents out there. The dilemma is the difficulties with getting registered and accepted. I understand the concern for the right kind of people, but often good couples are turned away because the office has too many others to deal with. They become forgotten or lost in all the paperwork. I believe that this would be the first part of the system to fix, the office, and all other issues would be brought up with its improvement.
The foster care system is broken, and all of the problem root from having more children than can be handled. Children are forced to share cheap mattresses on the floor, fight over mix-match clothes that don't fit, going from house to house, school to school and being uprooted over and over again. The foster care system is broken, and the only way to fix it is to start with the office end and work our way out. Once there are more foster homes, the children can be treated as children rather than as trading cards.