Blue Bell has answered a lot of their fans' requests and brought back the famous Mardi Gras King Cake flavor...Well, sort of.
The flavor has found its way onto shelves this week, but there's a catch -- the flavor is only going to be available in three southern states, and Blue Bell's home-state, Texas, is not one of them (with the exception of a few locations in the Galveston area).
The fan favorite is a cinnamon-flavored ice cream with pastry pieces, candy sprinkles, and a yummy, cream-cheese icing swirl.
It's no surprise fans patiently await this seasonal flavor each year, and many of them are losing their minds trying to get their hands on a gallon of the delicious treat.
Texans across the state, and other southern Blue Bell fanatics, are practically begging to get their hands on some.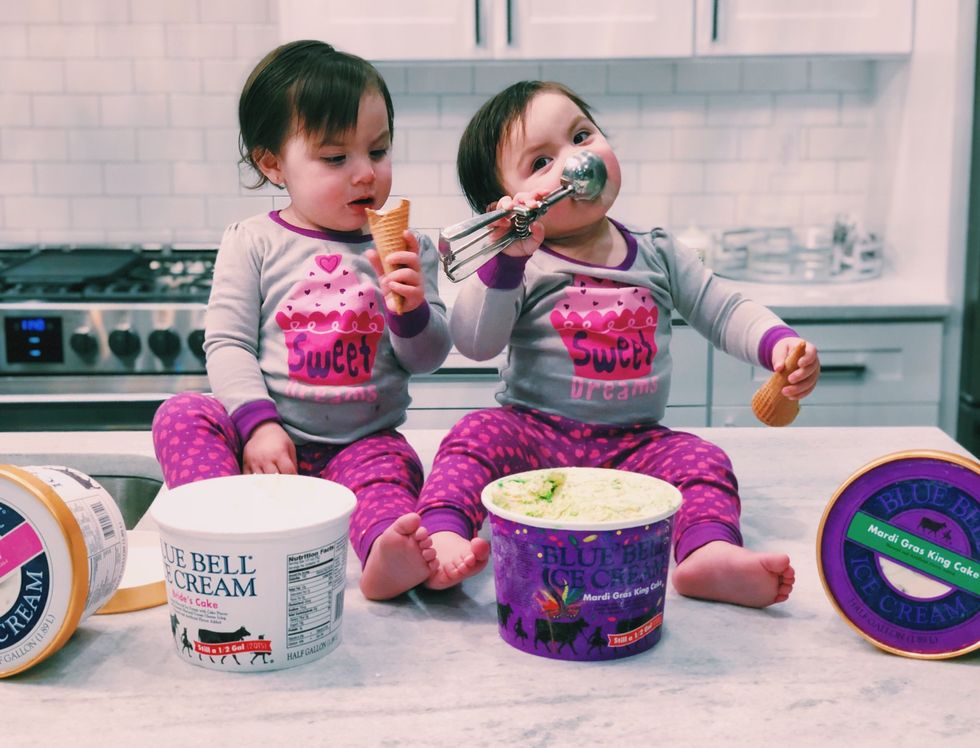 Many took to Twitter, demanding to know where they could find this Mardi Gras King-Cake-inspired ice cream that only a few have been able to find.

Some were tweeting Blue Bell asking if they could place an order for the ice cream, and some were already demanding that they expand the supply and locations serving the ice cream next time.
According to a tweet from Blue Bell, they were surprised at how many people were going to want the flavor to return and promised their followers to release the flavor to more locations next year.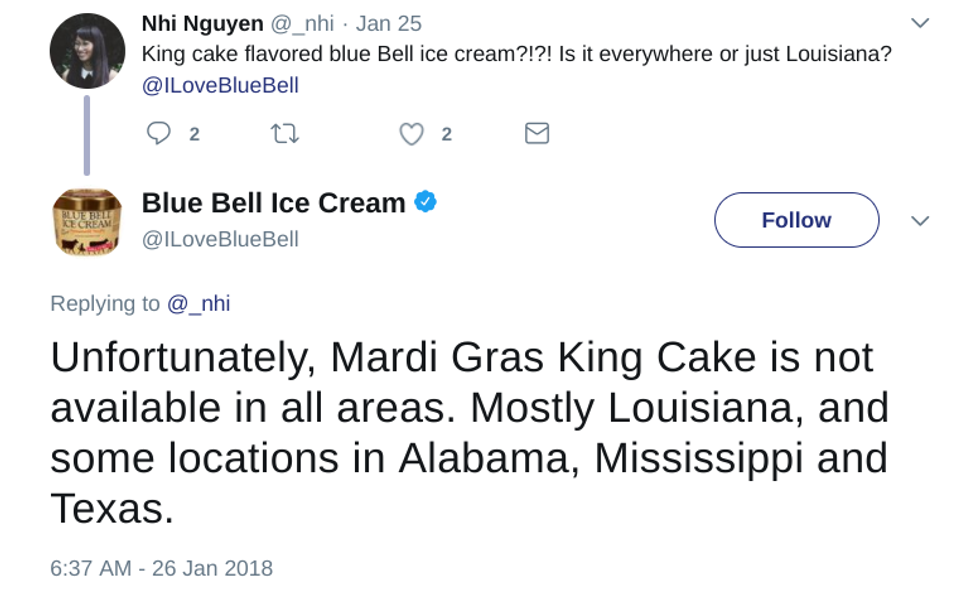 The flavor is now, and only, available in the state of Louisiana, home of Mardi Gras, and in some areas of Alabama (Mobile area) and Mississippi. It is also expected to only be sold during the Month of February, or until their limited stock runs out.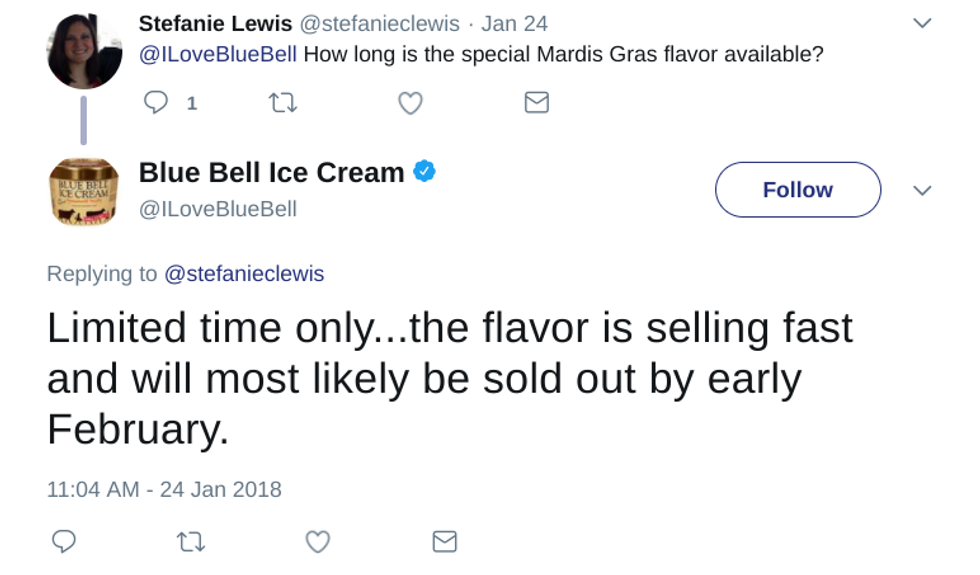 The rare Texas locations that will be serving the flavor this year are Alvin, Brenham (home of Blue Bell), Beaumont, Clear Lake, Friendswood, Galveston, LaMarque, Pearland, and Texas City.
The flavor isn't one that can be ordered or requested, so if you see one on the shelf, grab it while you can -- you may never get the chance again.
Happy hunting!