As most of you know, we are near the release date of "Black Panther". Personally, I'm BEYOND excited for this film and even bought my ticket early along with a Black Panther T-shirt that I will be repping when I go to the theaters.
But why has the hype been so real for this particular Marvel movie?
Representation!
The cast consists of majority black actors and actresses including, Chadwick Boseman, Lupita Nyong'o, Michael B. Jordan, Angela Bassett and Daniel Kaluuya. A majority black cast is not a common thing in the film industry, and it's so nice to see black people fill these roles.
From the jump, the director made it clear that this would be a film where we would be watching a black superhero at the forefront of the big screen and receiving all of the attention. Black Panther gives representation to POC where they are seen as a leader, powerful, intelligent and other positive quality characteristics. We haven't seen a black superhero in the limelight since 1998's, "Blade."
Black Panther is also a celebration of Blackness. The film focuses on the nation of Wakanda that is inspired by African countries and embraces African culture. It allows POC to feel proud of their ancestry and also to realize the power that we hold within. It's amazing that we're able to see a film with such a powerful message become so mainstream and receive attention.
The film is a reminder that race matters and it matters deeply. It changes the perspective of black people by putting us in a different light, a light that is most commonly found on white people. There is a great focus on black imagination, creation, and liberation in this film. It's empowering and reassuring to black people to see us being portrayed in a positive role and having a fair representation of what powers we hold.


The film has also been a huge topic of discussion on multiple social media sites, one being twitter where a hashtag was created describing what black panther meant to people.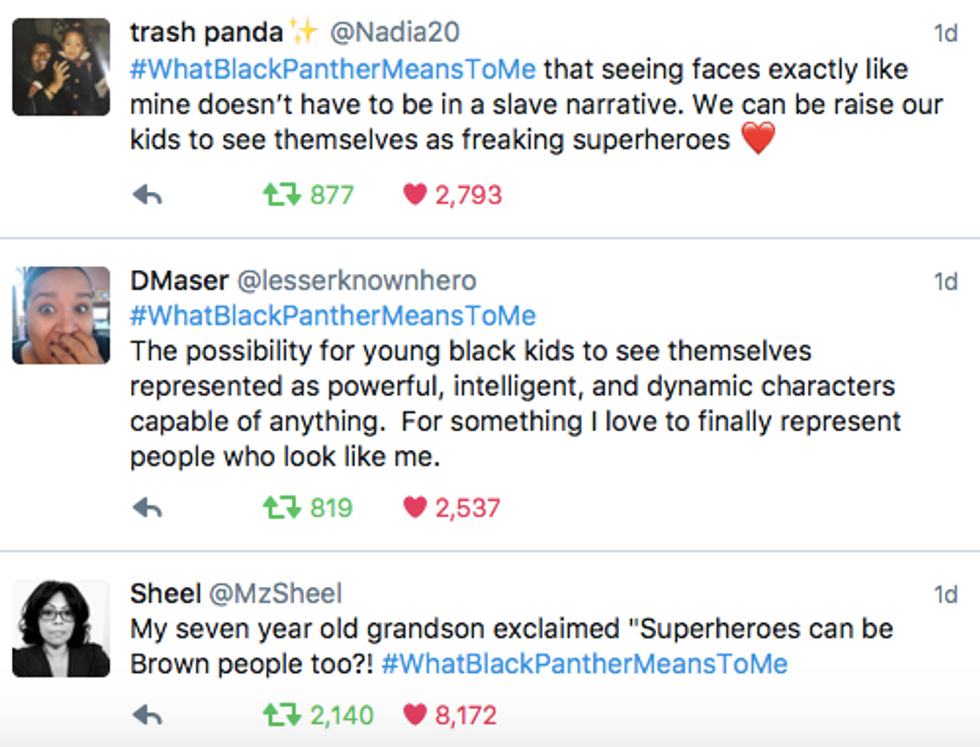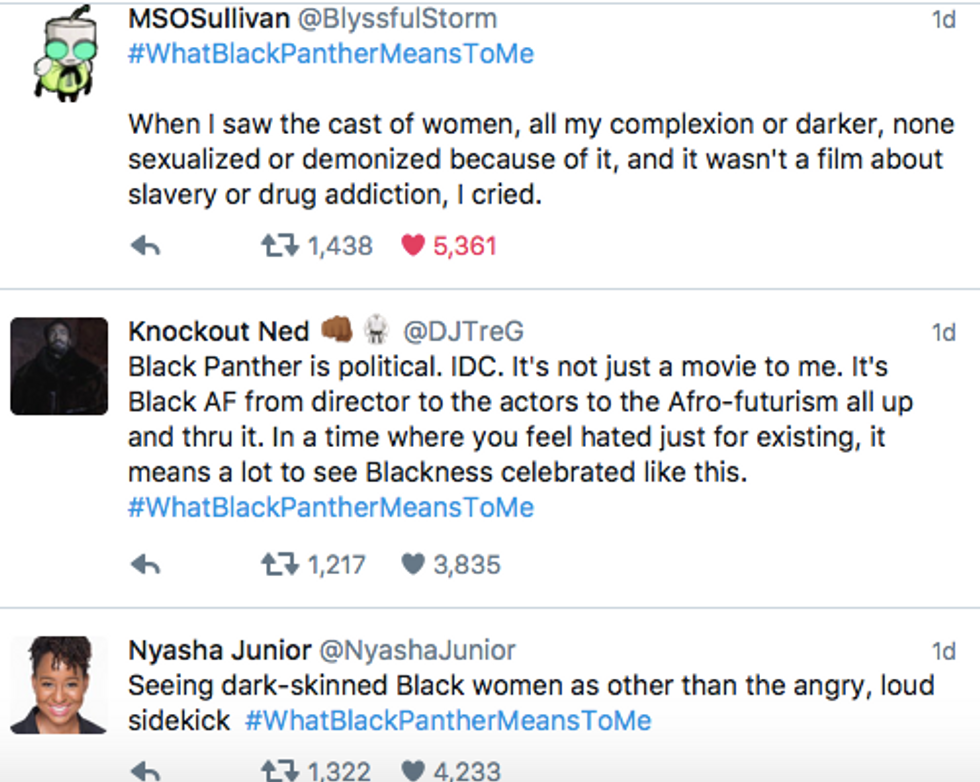 These tweets just go to show that this is more than "just a movie." It is a perfect representation of black people and what we could've been today if we were never taken from our home country. It is a way for America to see us in a different perspective, that isn't a slave or a drug addict.