So unless you've been living under a rock, you all know that Billie Eilish was dragged by Jimmy Kimmel for not knowing Van Halen (and tbh, I don't think I could actually name a song by them). Although she couldn't recognize the rock band, she, of course, knows of the iconic '90s (but nonetheless, still relevant) pop singer, Britney Spears. More recently, Billie Eilish wore a shirt tributing the legendary Britney Spears. And... we may (definitely!) need a collab to quench our thirst. This video shows Billie's Brittney inspired shirt and her performance of "Bad Guy" at the Jingle Ball in California... and she looks awesome!
You can see here that the 17-year-old's jacket has Britney's face on the front and her name on the back. By the way, check Eilish's energy on stage, damn girl. Her and Britney would kill the stage together. The fans of both of these talented artists need a collaboration ASAP. The energy they both will bring to the stage is seriously unreal.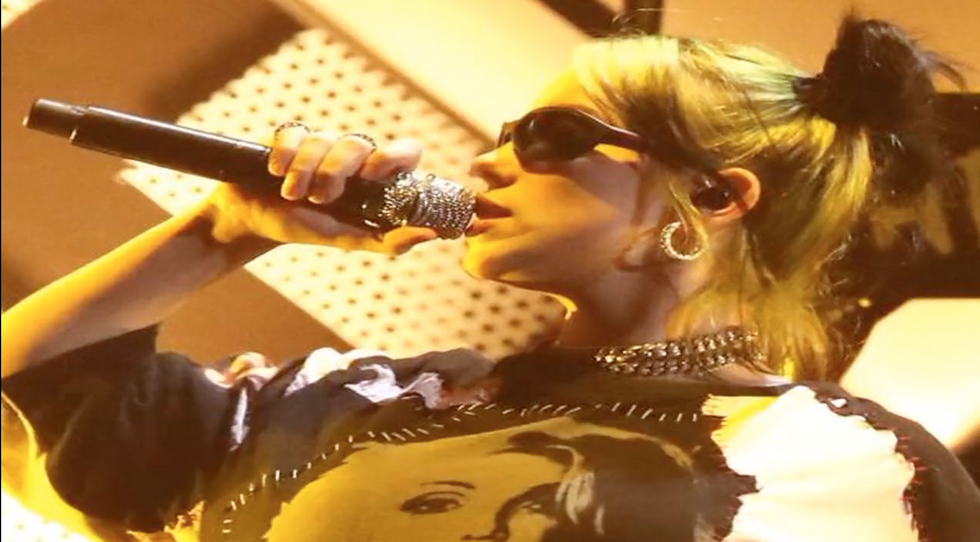 Billie looked awesome as she rocked her Britney ensemble with two space buns, decked out with jewelry and sunglasses. Eilish sticks to her signature oversized clothing look and green hair.
Here's another glimpse of the back: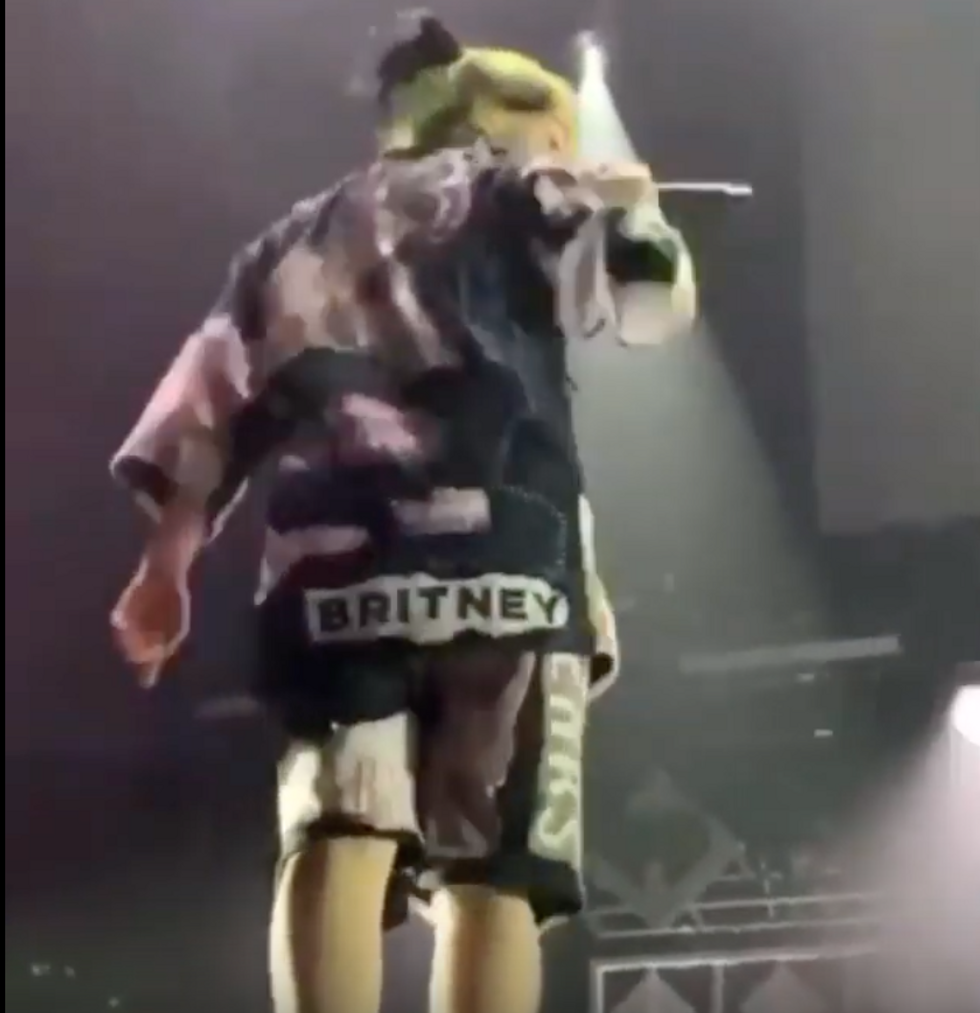 There is another thing that makes me hopeful that the feeling is mutual. Britney loves Ellish's "Bad Guy"! This summer, Spears was seen dancing to the song on Instagram and tagging Billie in the post.

To which Eilish responds, "Omg," an accurate reaction.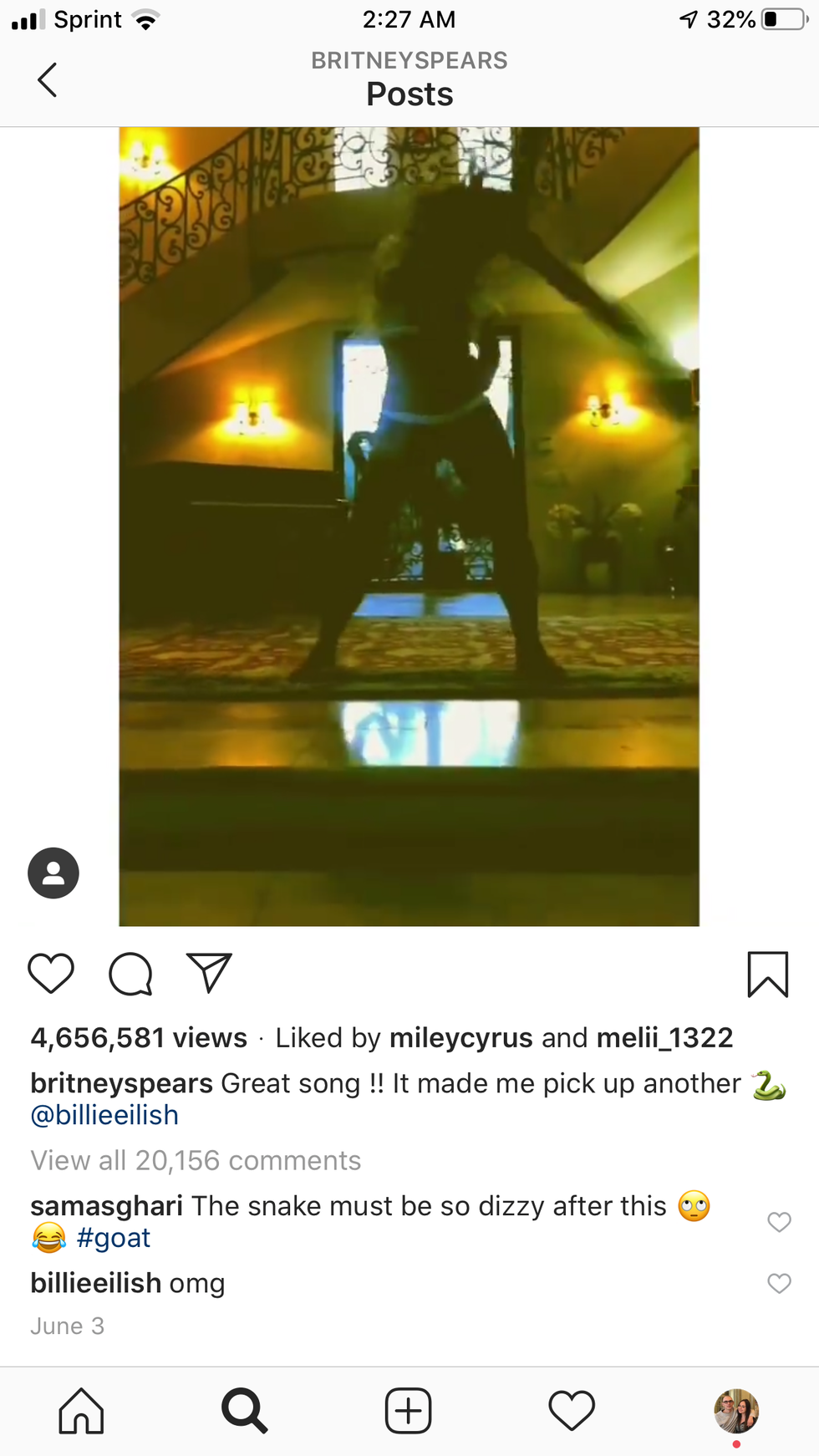 I'm sooo ready for a new Brittany and Billie song, so you better work, b*tch!