Everyone has at least one place they'd absolutely love to visit someday, whether the destination has a historic, ancestral, literary, or simply enjoyable meaning. Traveling anywhere ignites a passion within a person of a desire to see and experience a multitude of cultural aspects. To travel is truly a privilege that everyone should have the opportunity to experience at some point within their lives, and I too hope that I will be lucky enough to travel to several countries and certain destinations someday. These places include some of the destinations that everyone may wish to consider for their own traveling endeavors:
1. Fairy Glen, Isle Of Skye, Scotland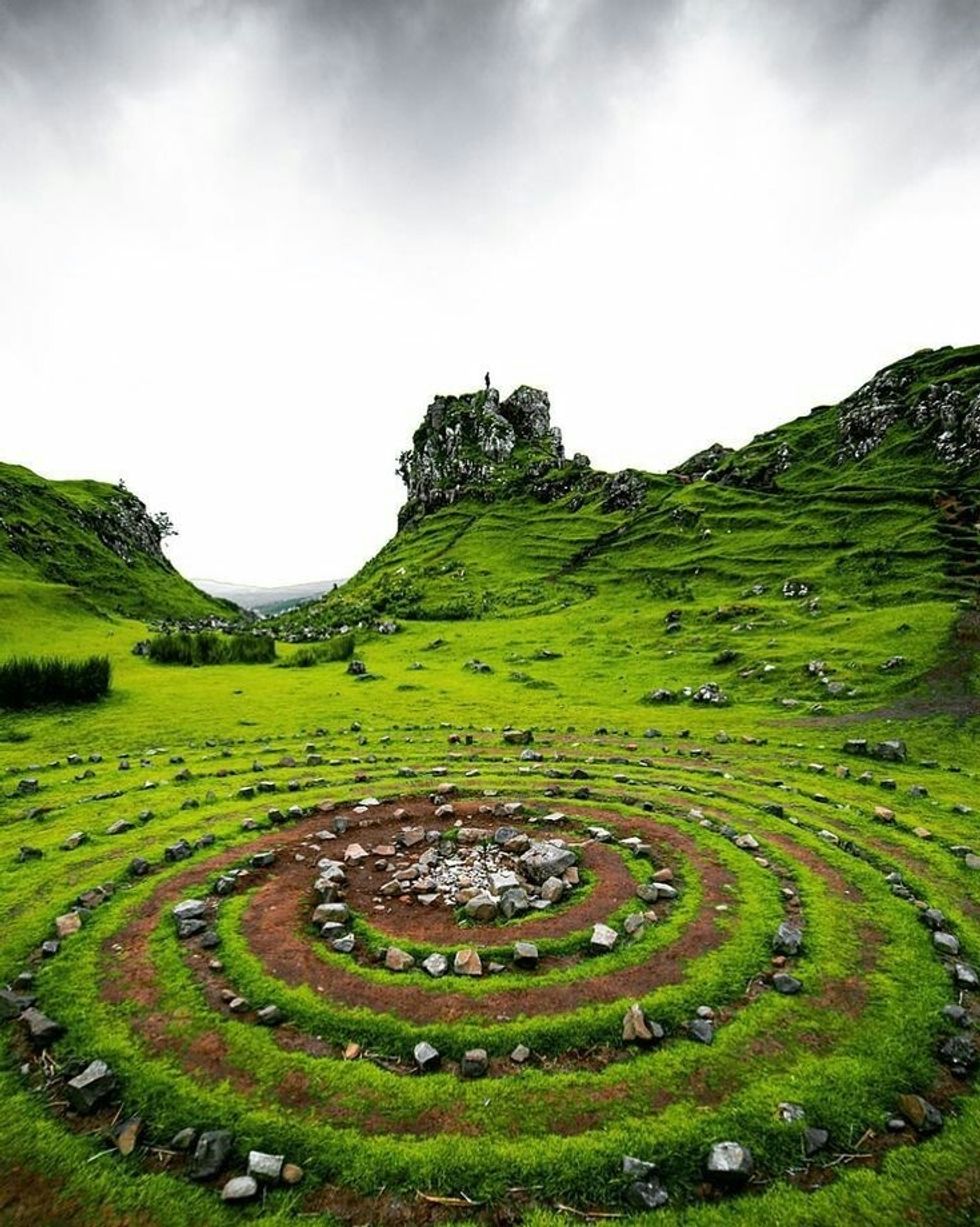 https://landscape-lunacy.tumblr.com
Fairy Glen in the Isle of Skye looks exactly as its name indicates; namely, something straight out of a fairytale. The stark greenery with the gloomy sky and swirling landscape are straight out of a fantasy novel or film and encapsulates all that tourists imagine classic Scottish scenery to be!
2. The Redwood National Park, California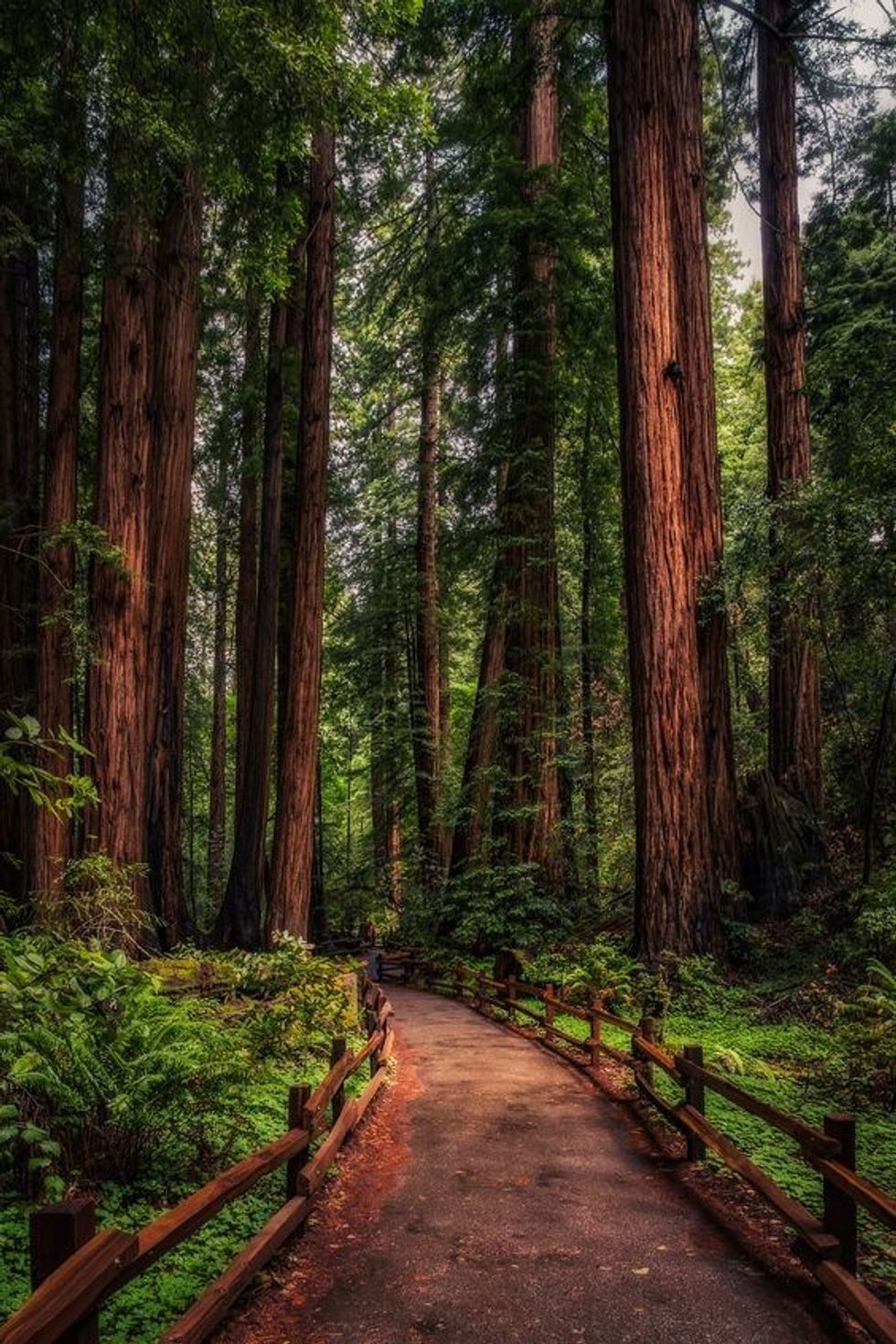 http://silvaris.tumblr.com
Other than serving for a location for filming of Star Wars and its immense historical background, the Redwood National Park is home to some of the largest trees, fascinating wildlife, and interesting climate (a temperate rainforest!).
3. Kakslauttanen Arctic Resort, Finland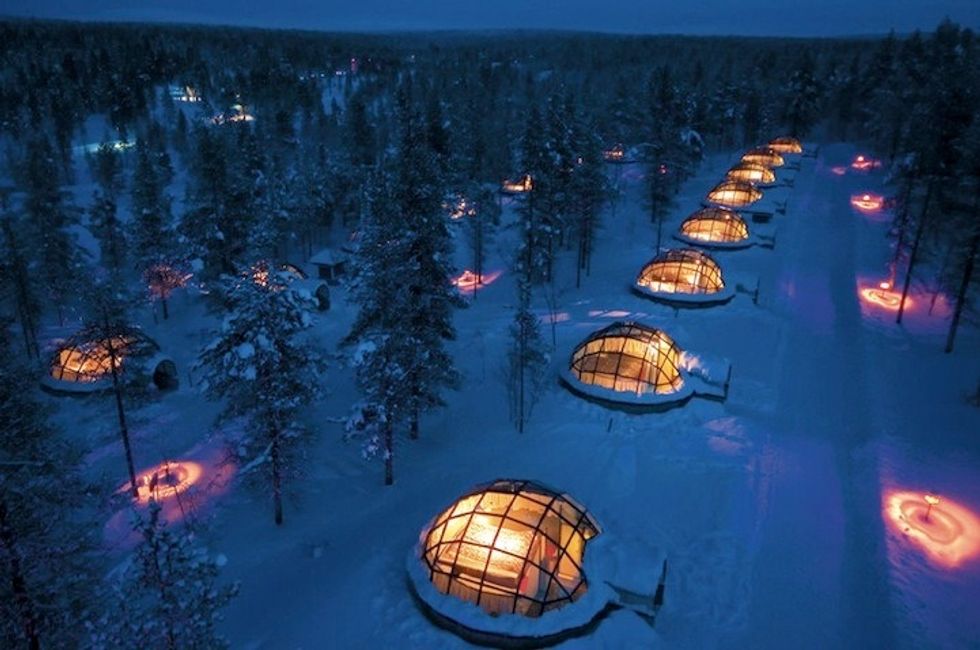 http://givemelovegivemepeace.tumblr.com
This resort has been on my travel bucket list for as long as I can remember. I've always wanted to see the Northern Lights, and this seems like the best way to do it. The cozy igloos contrasting the frigid landscape provide the perfect arctic getaway to see one of nature's most beautiful phenomena!
4. The Crooked Forest, Poland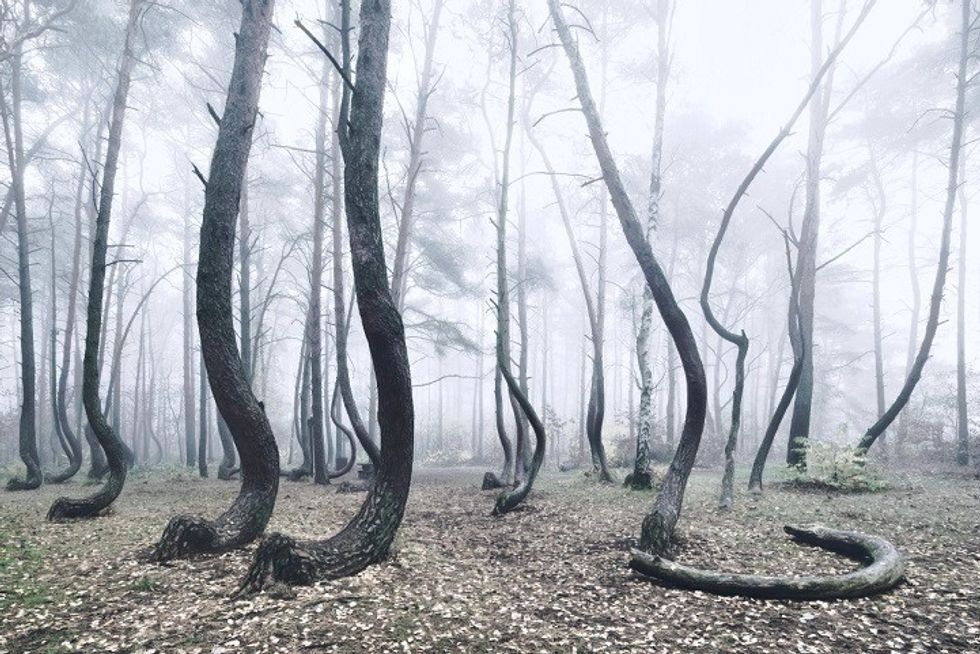 Kilian Schönberger, http://theleoisallinthemind.tumblr.com
Do I even need to explain how remarkable this would be to see in person? Look at the trees! Look at the mist surrounding the landscape! This place once again look's straight out of a fairytale (though possibly more as a home for a villain's lair).
5. The Jacobite Steam Train (Glenfinnan Viaduct), Scotland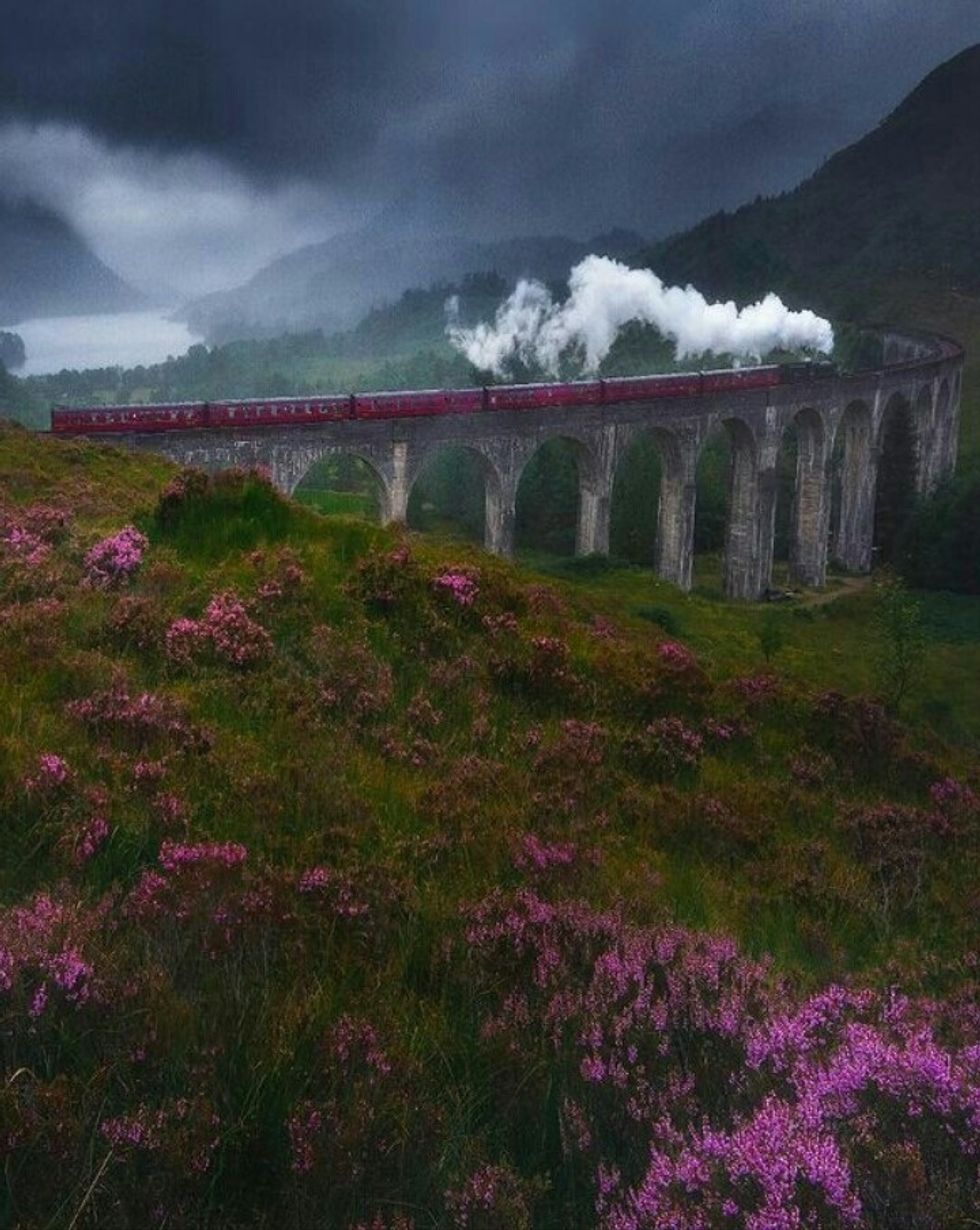 Nick Schmid, https://landscape-lunacy.tumblr.com
While this isn't a location necessarily, who wouldn't want to ride on the Hogwarts Express?! It showcases a stunning view of Scotland, plus it provides an opportunity to experience a little bit of magic in reality.
6. Hobbiton, New Zealand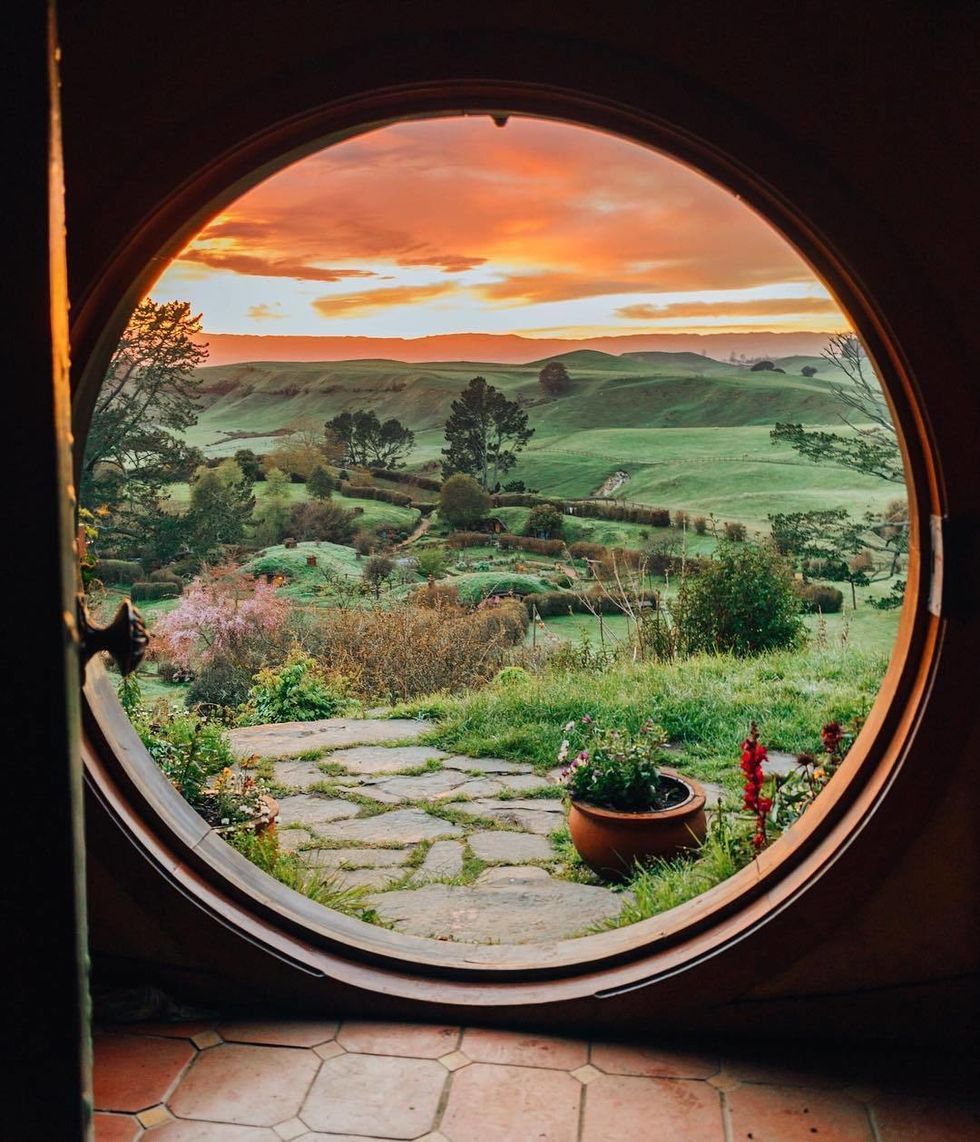 https://pinkwinged.tumblr.com
If you're a fan of The Hobbit and Lord Of The Rings, then Hobbiton must be at the top of your list for traveling! It's absolutely stunning, and you're truly able to step right into your favorite imaginary world!
7. Black Beach, Dyrhólaey, Iceland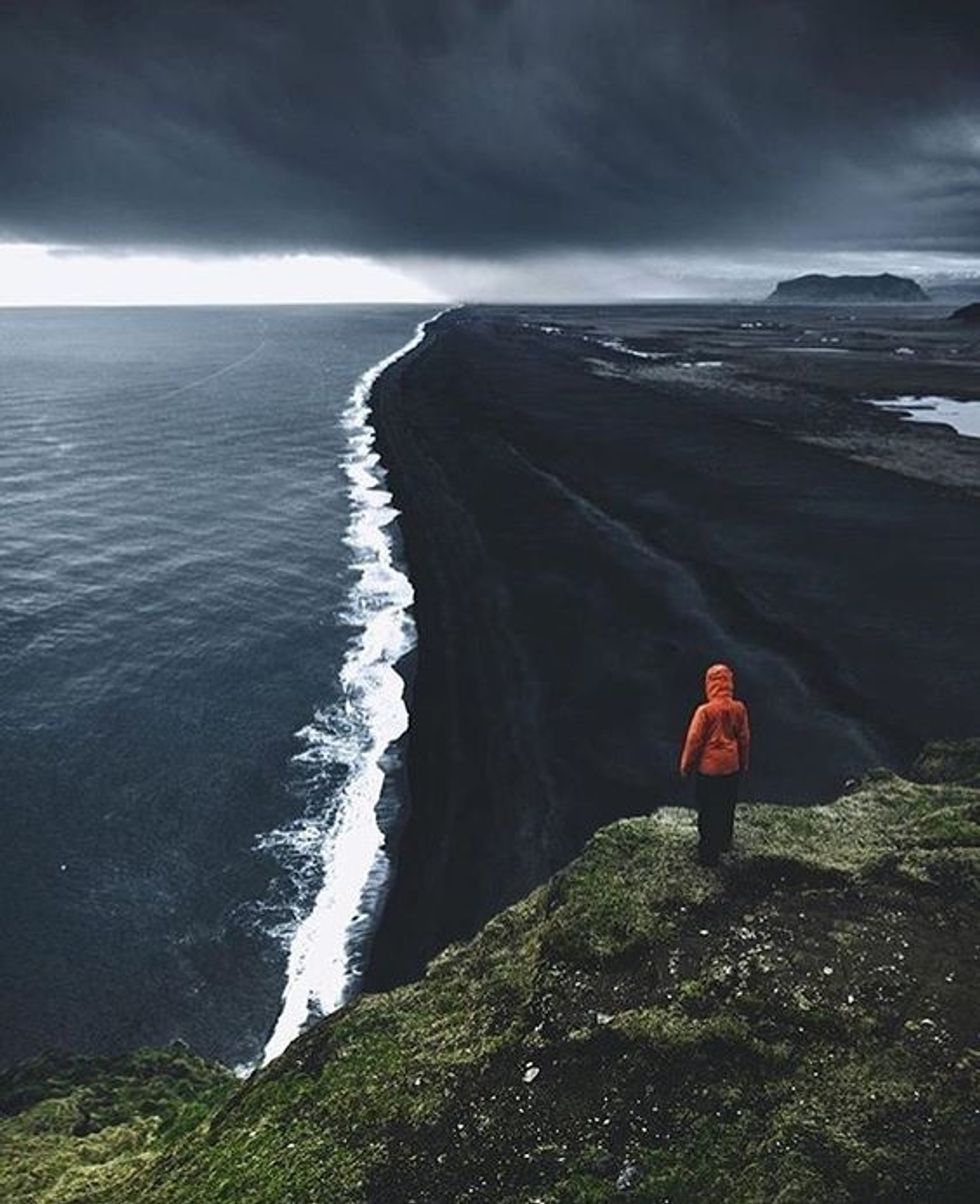 https://trasemc.tumblr.com
Iceland has recently been recognized as quite the incredible travel destination with a multitude of great locations to visit, and the Black Beach is no exception. The sand is composed of basalt lava, and Dyrhólaey is home to adorable Puffins!
8. Pompeii, Italy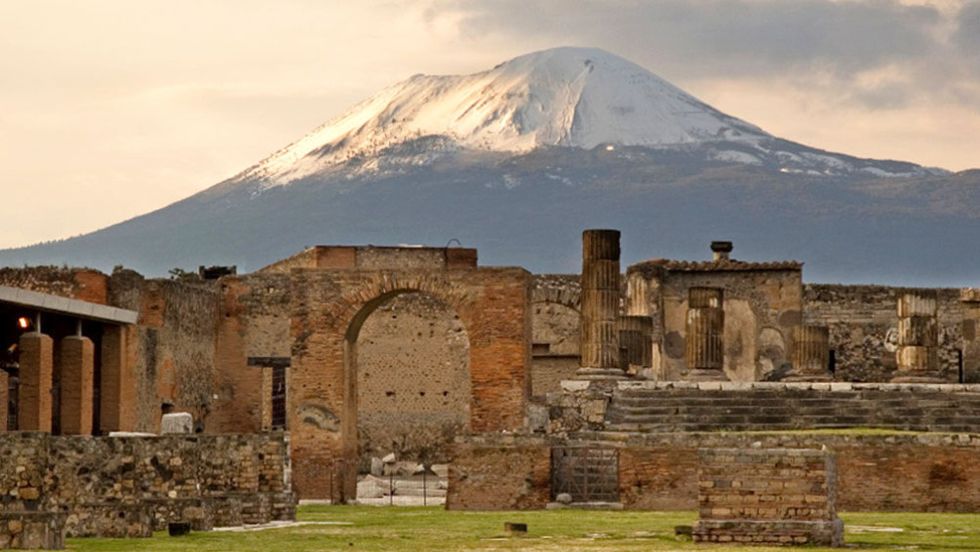 https://helleneoftroy.tumblr.com
While incredibly somber and disturbing due to the reason for the city's fame, Pompeii nonetheless would be incredibly fascinating to witness in person and would certainly evoke gratitude for safety from natural disasters and technology to foresee such events from any visitor!
9. Neuschwanstein Castle, Germany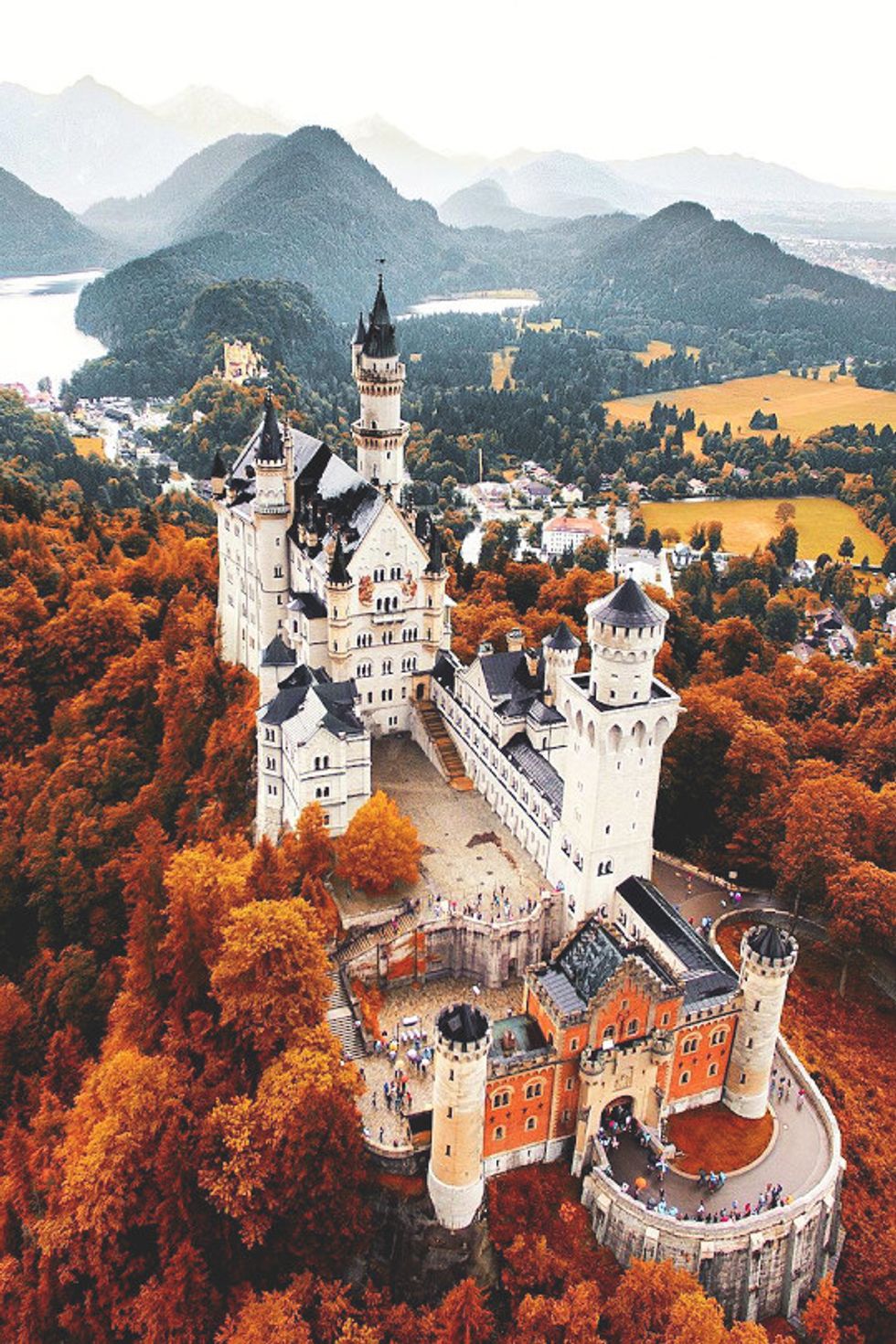 http://wanderlusteurope.tumblr.com
I seem to have a running theme of fairytales-come-to-life on this list of destinations, as Neuschwanstein Castle really takes the cake for fitting the mold as such. Its position high upon and among the trees serve as a lonely yet enchanting place representing the extensive history of the world showing glimpses of the past even within the modern day.
10. Wisteria Tunnel, Japan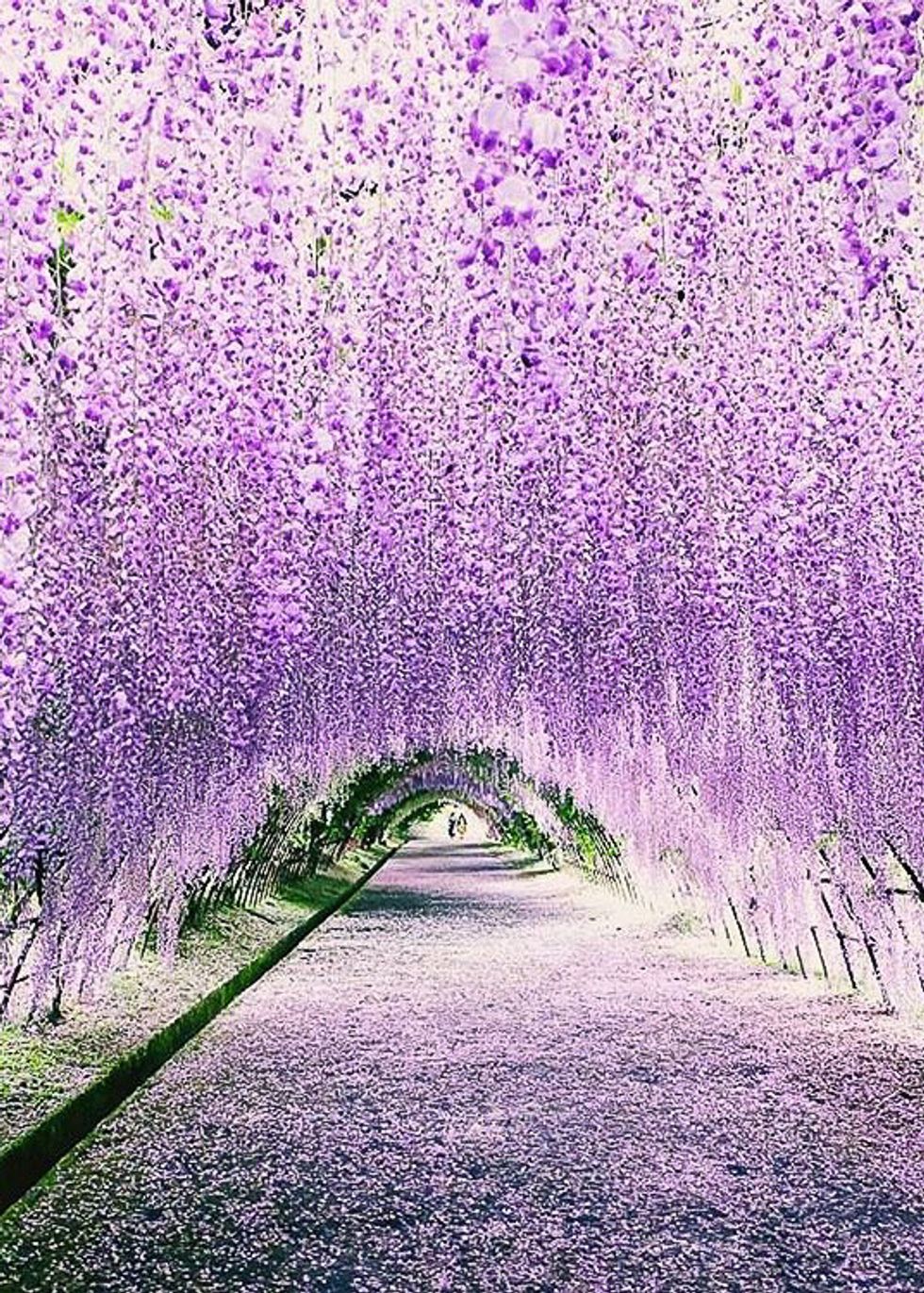 @ging_gungg, https://www.instagram.com/ging_gungg/, http://coiour-my-world.tumblr.com
Japan additionally possesses absolutely magical locations; however, the Wisteria Tunnel tends to top the list in my opinion. This tunnel looks like and must have the aroma of romance and beauty. It's simply stunning!
11. Cinque Terre, Italy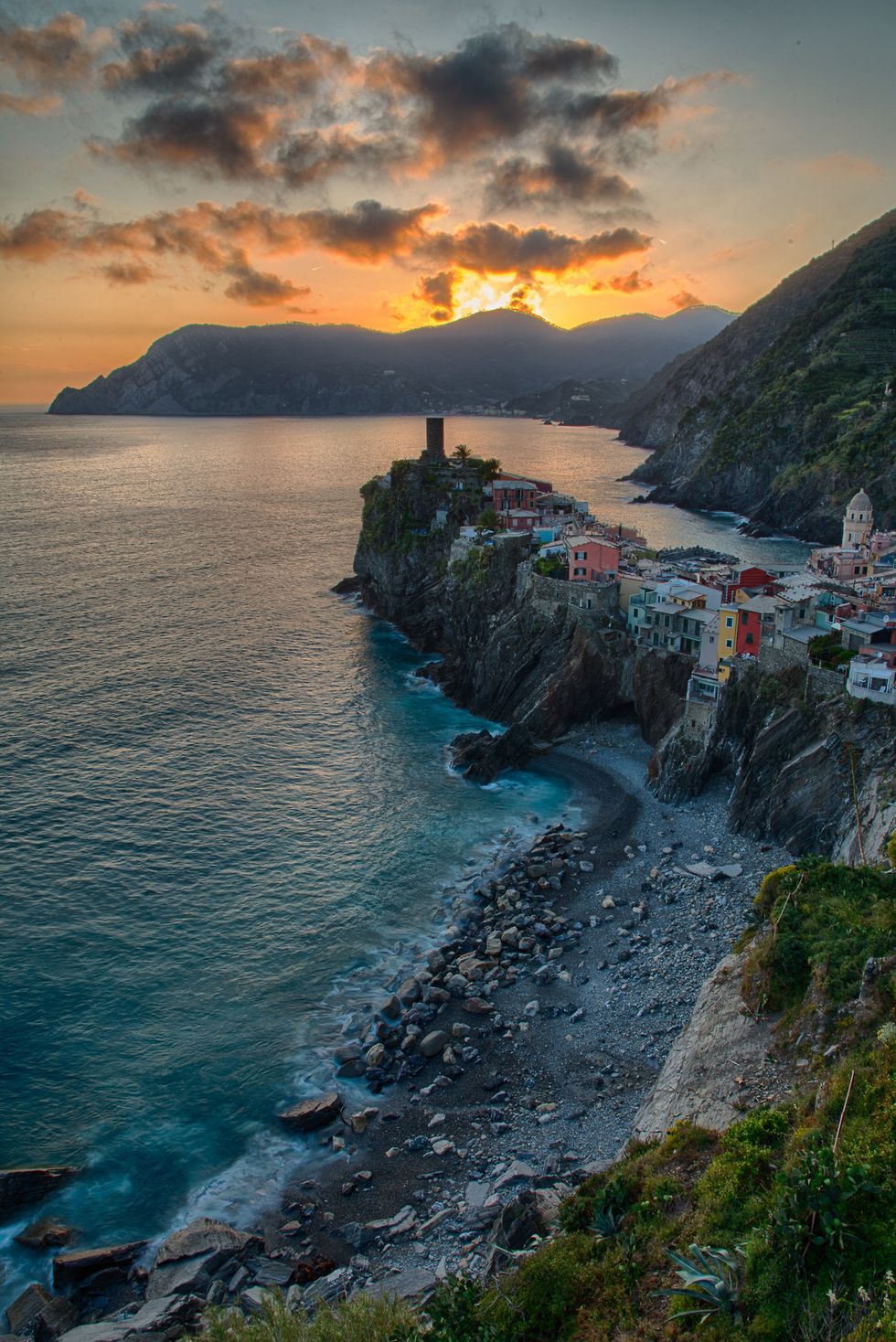 https://www.flickr.com/photos/114166087@N08/27110388565/, http://breathtakingdestinations.tumblr.com
Cinque Terre has earned a reputation as one of the most colorful cities in the world and has a view that is just stunning. The bright colors of the buildings against the fiery sun and beautifully blue ocean makes for a scenery you'd never forget.
12. Grasse, France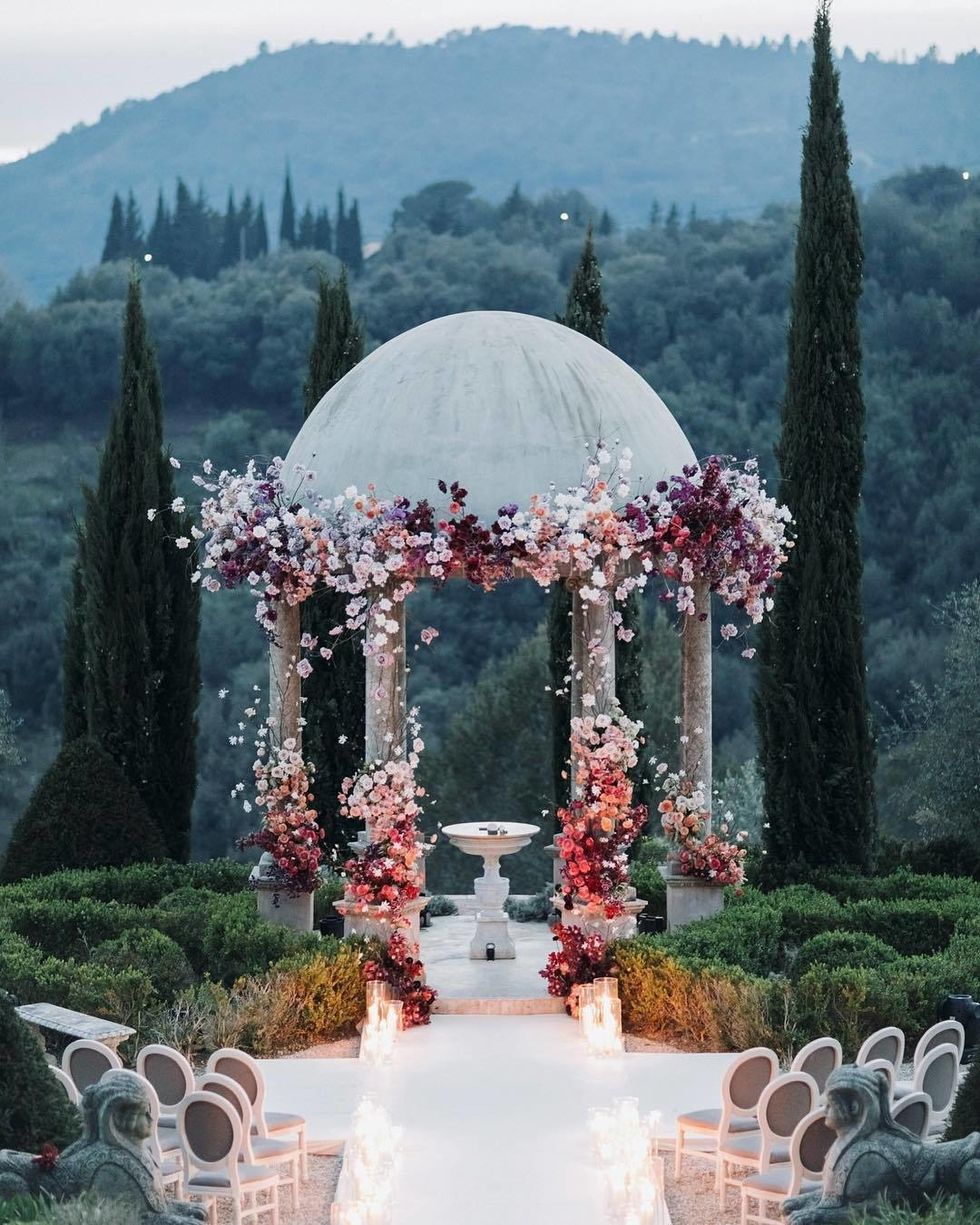 http://wanderlusteurope.tumblr.com
Grasse is known as the "perfume capital" of the world due to its extensive flower fields. It just looks so quaint, quiet, and stunning, once again evoking the sense of stepping right into a fantasy realm!
This concludes the list of magical, literary, and historical locations to add to your travel itinerary! Hopefully at least one of these destinations struck you as worthy of a visit some day.