As college students, we are always looking for nice places to study, whether it is the library or coffee shop near campus. It is a great idea to get out of the dorm and explore Atlanta while getting work done at the same time. I love trying out new study places and seeing which place works best. Some study places work best when you have to do group work while other places are ideal for individual studying. Below are just some of my favorite places to study both on and off campus.
1. Dr. Bombay's Underwater Tea Party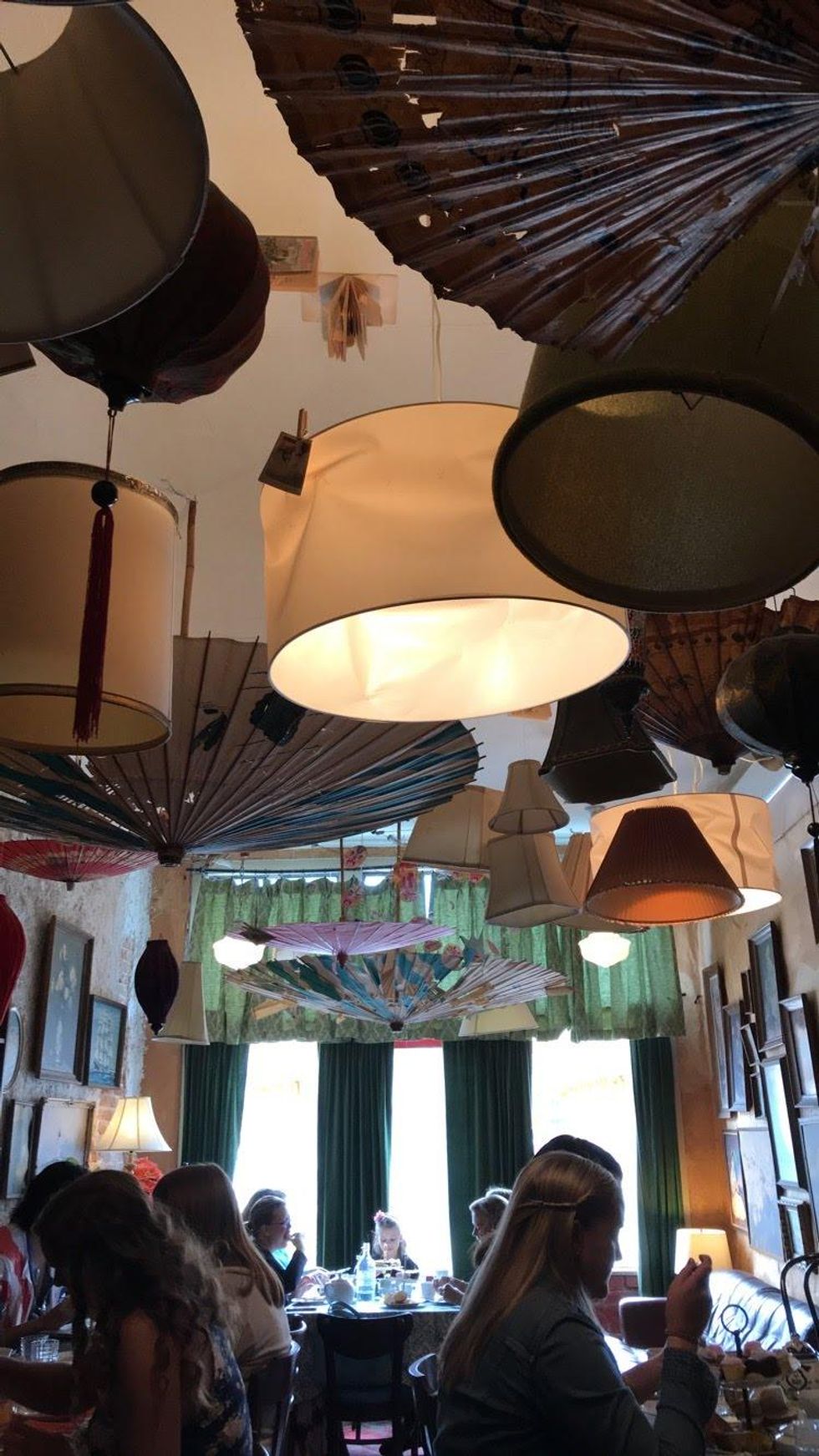 I just discovered Dr. Bombay's Underwater Tea Party this past weekend. It is an amazing quiet study place located just ten minutes from campus. It is adjacent to some cute shops and restaurants and hidden between neighborhoods. In addition, Candler Park is just within walking distance. This shop features a tea room which is a great place for friends to catch up over tea. I love working at the tables next to the bookcases in the team room. They serve various kinds of sweet pastries, tea, coffee, and Indian food such samosas. My favorite part is the decorations. There are paper umbrellas hanging from the ceiling and paintings on the walls. Dr. Bombay's is like a bookstore and a cafe combined in one. This is a picture of the tea room decorations.

2. Dancing Goat Coffee and Bar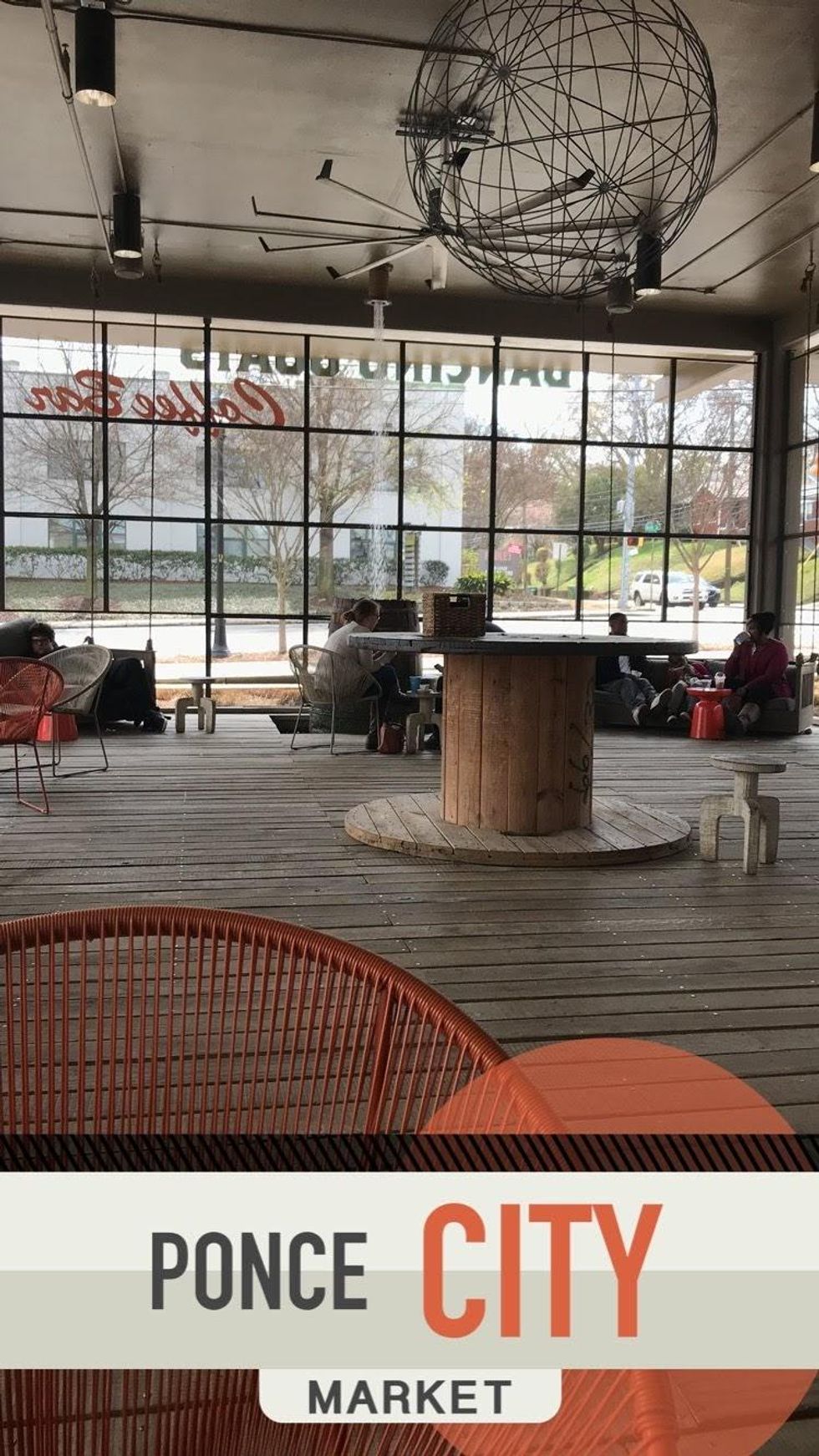 This hidden gem is located right outside of Ponce City Market. While they do not serve really any pastries or actual food besides coffee, it is still an amazing place. They have an outdoor patio study place with a waterfall and patio chairs. It is a great place to check out especially when the weather outside is good. I loved this place so much that I stayed there for four hours!

3. Boba Bee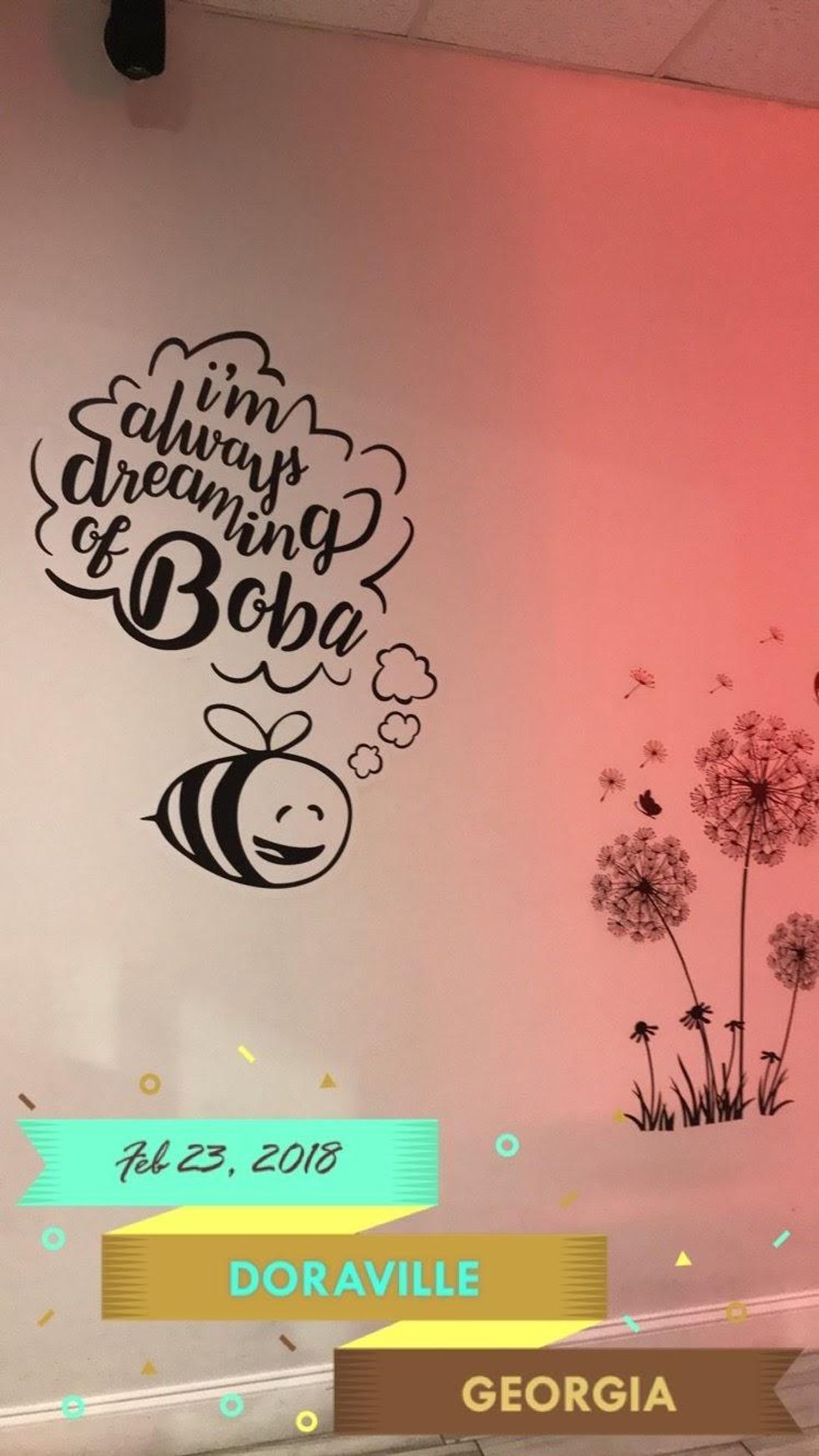 This is the ideal study place for all boba lovers! Located just off of Buford Highway, this place is surrounded by dozens of Chinese and Korean restaurants. They have sofas where you and your friends can play board games. In addition, they had the cutest wall decorations. One of them was an LED saying that read "I could give up boba, but I'm not a quitter". Their red bean boba was to die for! I am so thankful that my friend introduced me to this place! Here is picture of another one of their wall decorations.

4. Kaldi's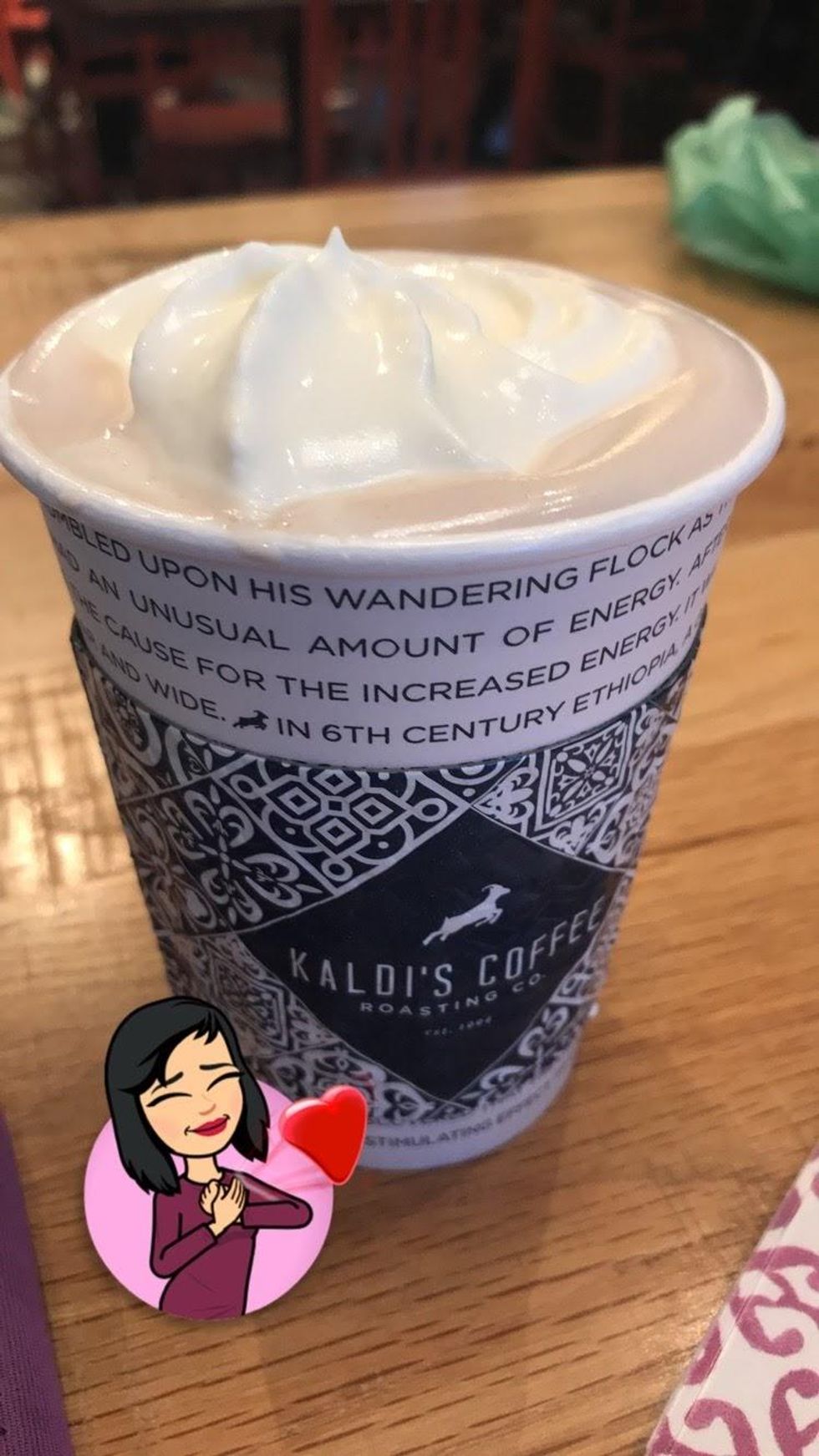 Last but not least, I want to give a special shout out to Emory's favorite coffee shop: Kaldi's! This is every students' go-to place for late night meals and study places. The food there is also amazing. I fell in love with their mocha muffins, chicken quesadilla, ham and sausage hash, and their grilled cheese sandwiches. Most importantly, it is right next to the Freshman Quad. I love going here when I need an escape but do not want to spend money on an Uber to a coffee shop off campus. This is a photo of my favorite drinks at Kaldi's: hot chocolate!