That's right, I said we. As in everyone. As in the entire population of the Earth; humans, plants, fungi, other animals, that bacteria that's been piling up on the keyboard you haven't sanitized in over a year — everyone. Apparently, many people are aware of the meme surrounding this issue, but are not informed about the issue itself so voila. I, as a strong advocate for saving bees, have come to inform you of this issue that, yes, does in fact affect you.

First of all, here are a few reasons as to why bees are in fact important to our society and our environment.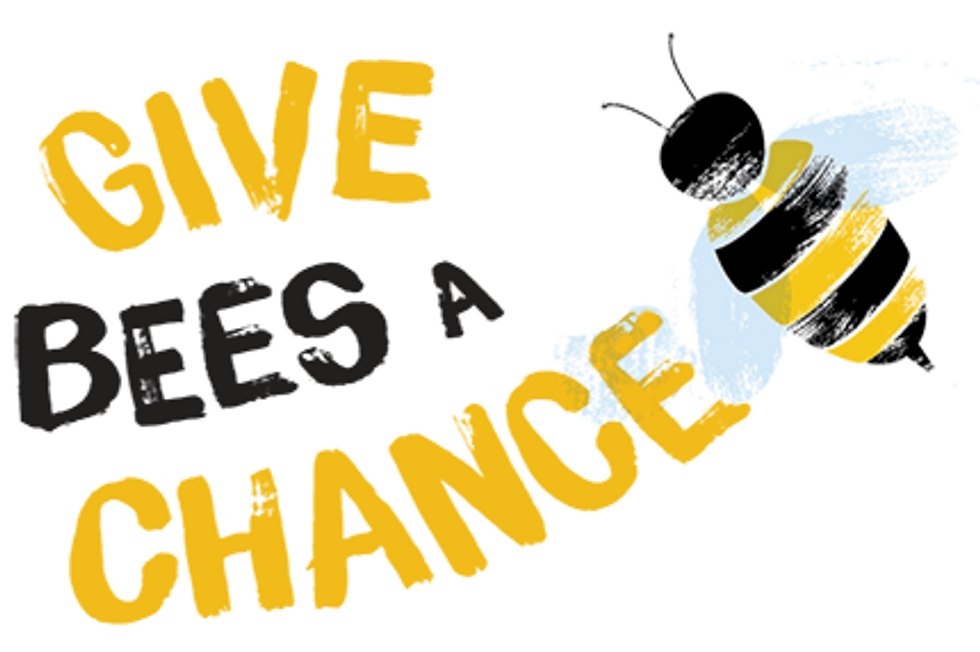 Food
Bees pollinate a little more than one sixth of flowering plants, and approximately 400 different types of agricultural plants. In 2010, they produced approximately NINETEEN BILLION DOLLARS worth of agricultural crops in the United States alone. Not only that, but in the year 2013, the honey crop was valued at $317.1 million. We use honey not only to sweeten our tea or toast, but also in medicines, lotions, etc.
Other Animals & Insects
When an abandoned beehive is broken open, other animals such as bears, birds, bats, skunks, raccoons, and other insects will take advantage of not only the honey inside, but the bee larvae as well, as both are packed with high energy and protein. Onegreenplanet.org also observes that bees, "by keeping flowers pollinated… perpetuate floral growth and provide attractive habitats for other animals."
Cross Pollination
This can also sort of count as a subcategory to "Food". Through bees, a flower's pollen gets transported to other flowers, which helps them to make seeds and reproduce. Not only does no bees equal significantly less flowers, but 70% of fruits, nuts, and vegetables that we consume on a daily basis also rely on cross-pollination to grow and produce. Watermelons, apples, cherries, almonds, broccoli, and asparagus being just a few examples.
Bees are going extinct.
This was really first addressed in 2006 (ten years ago!) when beekeepers noticed that their bee populations had started to decrease significantly. According to globalresearch.ca, between the years of 2009-2014, 30% of bee population has disappeared, as well as nearly one third of the bee colonies in the United States, and it doesn't look like it's stopping any time soon.
Climate change is believed to be a big reason as to why populations are decreasing so rapidly. Not only are bees losing more and more of their habitat each year, but harsher winters have begun to stay freezing longer, overlapping well into springtime. Along with that, in summertime, more and more people are spraying pesticides and insecticides to rid their yards of pesky insects like ants, or mosquitoes. The problem with this, as demonstrated by the recent actions of South Carolina's Dorchester County, is that — SURPRISE! — insecticides also kill bees.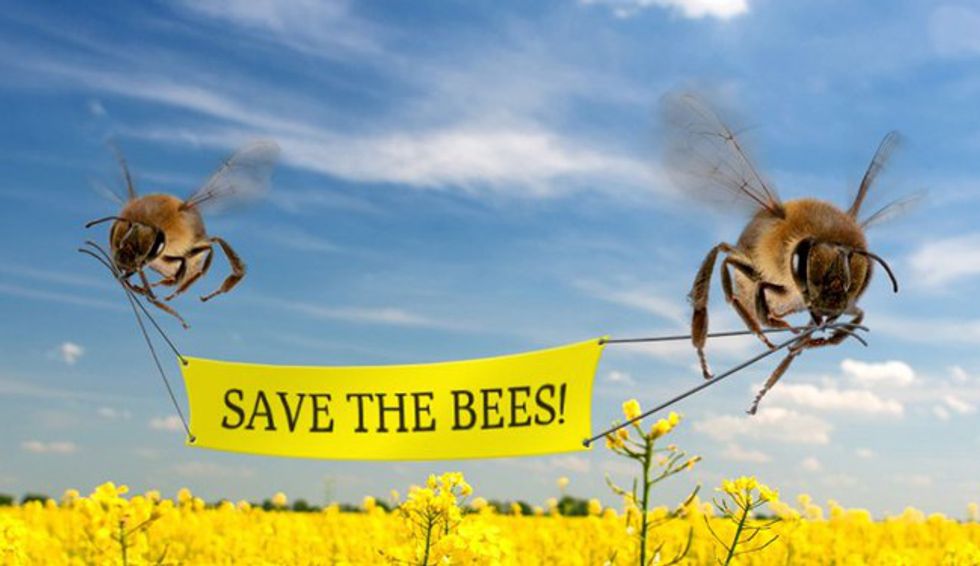 If you're someone sitting there wondering why the heck you should even be caring about some stupid insect, than you're also probably someone who cares more about money and power than the earth on which you stand, in which case I'll appeal to you in this way: as bees continue to die, the estimated monetary loss the United States suffers as a result is approximately $30 billion a year (and growing).
What Has Been Done, and What We Can Do to Help
In September of 2015, after many petitions and even a lawsuit, the U.S Fish and Wildlife Service declared the rusty patched bumblebee to be endangered. However they are only one species of bee among approximately 20,000, and although earlier this year the Service announced its consideration to add the western bumblebee and the yellow-banded bumblebee to the list of protected species, nothing has yet to be made official.
There are many online petitions you can sign to help save the bees. The ones I've included below are to stop the use of neonicotinoids and other pesticides, but a simple Google search will bring up plenty others, if you so desire. Other than petitions, another thing that will help tremendously is simply staying informed on the matter and making others aware of the issue that plagues us daily. The more advocates we have on our side, fighting to save these furry little friends, the better chance we — humans, plants, fungi, other animals, and, yes, that bacteria on your keyboard that you still haven't sanitized — have of surviving.
Petitions:
Get Informed! Other sources for Further Reading: