Traveling is something that most people want to do, definitely a must on your bucket list. There's something about getting away for a while, experiencing different cultures and eating food from different cities. Just last week, I sat down with my German friend, Maddie and I asked her a few questions about her life as a traveler. It was quite an interesting conversation, 26 countries later here are 43 questions answered.

What's your name? Madita
Where were you born: Germany
When? April 1996 (21)
How many siblings do you have? I have 3 brothers and 1 sister.
How many languages do you speak? German, English, some French and Spanish
Occupation: Solo world traveler
Where are you living right now? I don't know, I cant answer.
Do you like flying? Mhhm I love it, cause you just sit there and there's nothing to do so you get to relax and be gone for a few hours.
What's the furthest you've ever been from home? New Zealand
How many kids do you want? I don't know, depends on how much money I have.
Where did you learn how to walk? In Denmark
Where was your first trip to? I think it was Spain, I was 6 months old.
How many countries have you visited? Denmark, Sweden, Switzerland, Austria, Italy, England, Scotland, Spain, Portugal, Gibraltar, Egypt, Tunisia, United States, Dominican Republic, Argentina, Brazil, Peru, Bolivia, Uruguay, China, Hong Kong, Australia, New Zealand, The Czech Republic, Netherlands, and France.
How were you able to afford that? In Europe, everything is pretty close so you can just drive and flights are pretty cheap. When I went to Australia for a year I worked as a nanny for 2 different families 6 days a week and I got paid really good money and I saved all the money. I always choose cheap flights in the middle of the night and I always sleep in hostels. I never eat out, I always buy food in the supermarket and cook in the hostel. I don't shop while I'm traveling and yeah, I just kind of watch what I spend my money on.
Which country has been your favorite? China because the culture is amazing, Bolivia because the people are pretty cool and Australia because their nature is pretty amazing. I can't decide.
What place is on top of your bucket list? That's difficult, but I really wanna go to South Africa.
How old were you when you decided to study abroad? Fifteen probably, I came when I was 16 and I turned 17 here.
How did you decide where to go? I chose California because I just always wanted to go there. I would probably choose a different place now though.
Studying abroad: It was quite interesting how things are different here and how you had to ask for a pass to go use the toilet. And then they were selling those chocolate bars, it was weird how the principal even knew my name.
Who is the most interesting person you've met so far? I've met many amazing and really interesting people, I learned a lot about different cultures and different ways of life and I'm glad that some of those people are still in my life. I still keep in touch with many of them and I'm pretty sure I'll see them again.
What can't you travel without? Sandals, to take a shower. Because showers can be pretty nasty in hostels. And a good book.
What's your favorite band? Kim Hurchill
If you were another person would you be friends with you? Um, I hope so. Yes.
If you were a crayon, what color would you be? Probably blue.
Solo travel or with someone else? Alone, because you can do whatever you wanna do.
Who is the person at home that you miss the most? My siblings, all of them.
What do you miss the most from being at home? Having a full fridge.
Which country had the friendliest people? The Dominican Republic.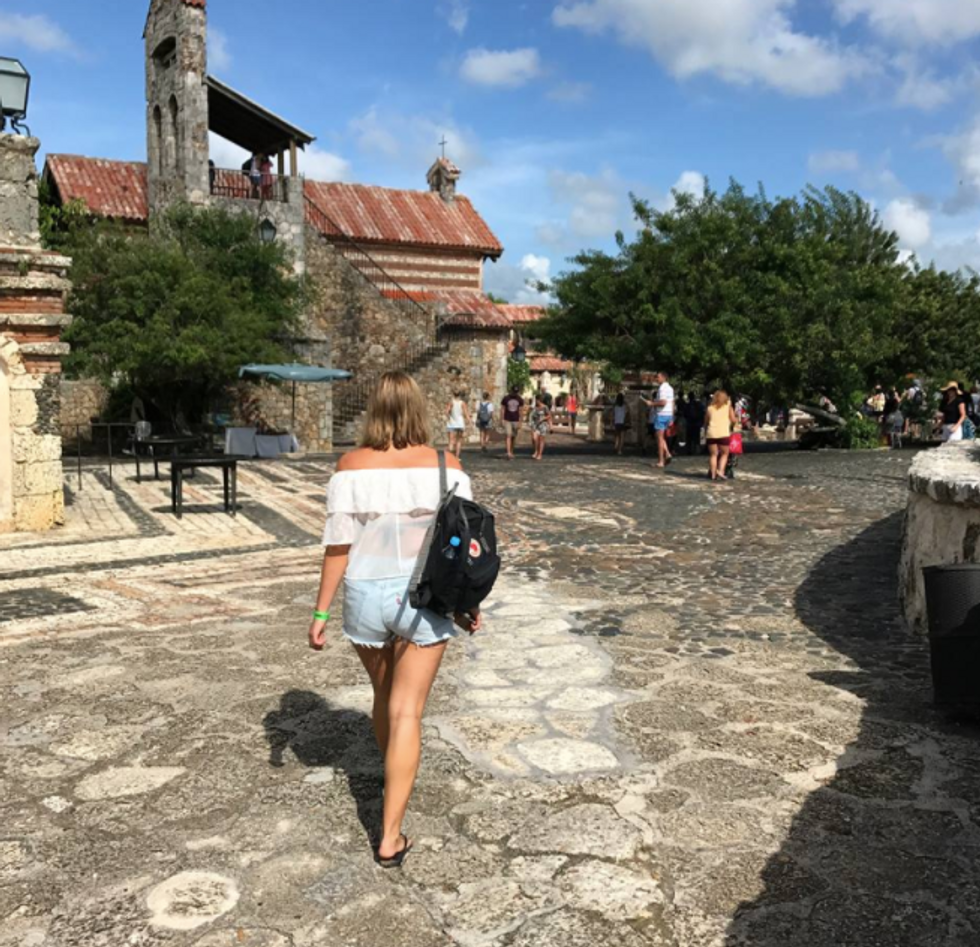 What's been your scariest moment while traveling? Being in a hostel in Bolivia because we couldn't lock the door and there were weird noises outside all night
What's the longest you've been away from home? A year, September 1st to September 1st.
What is your dream job? A flight attendant, if they would pay more. Or be a teacher.
Where would you most like to live in the world? Sydney, or Rio de Janeiro in Brazil
What's your top travel tip? Don't pack too many things, and don't make plans
Do you call yourself a traveler or a tourist? A traveler.
Train or bus? Probably train but I have to take the bus, it can be pretty lumpy.
Which country has the best weather? The U.S and Australia could be good, depends on where you are
Where are you going next? Hawaii, New York, Paris, and then London, I don't have plans after that.
What's the most interesting animal you've seen? Southern Cassowary
Why did you want to come to California? I have my friends here.
Do you ever plan to settle down and get married? Yes but only with a person that likes to travel, if not NO.
What is the coolest thing you've ever done? Bungee jumping in Australia.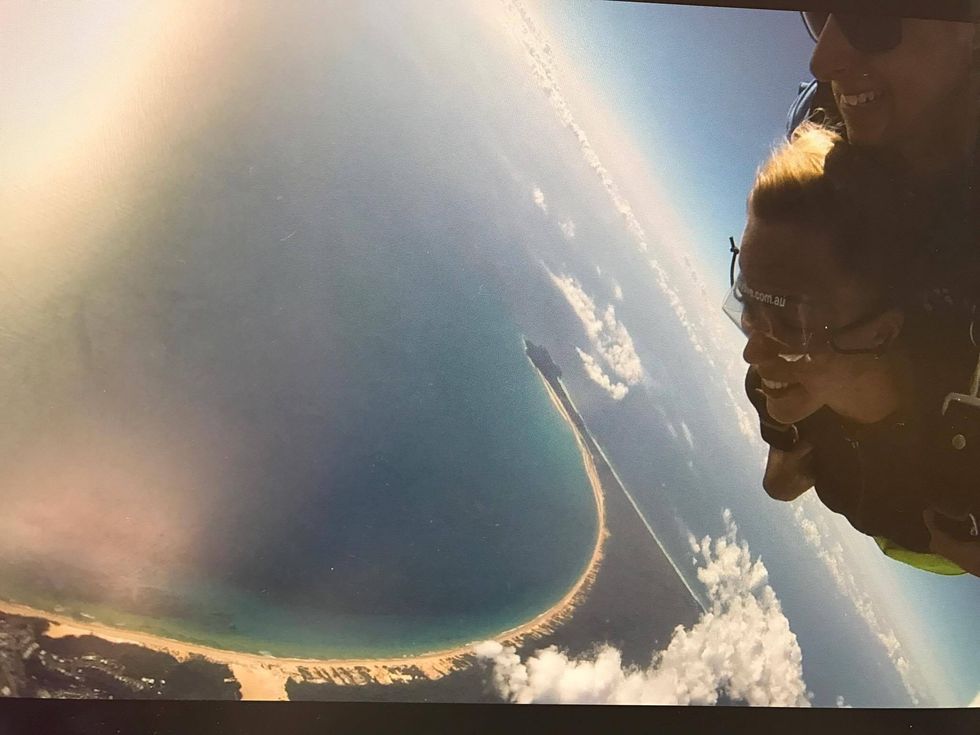 What language would you like to be fluent in? Mandarin
Do you plan on studying? After High School, I didn't know what to study so I went to South America to do volunteer work for kids. Then I still didn't know what to study and decided to go to Australia and work there for a while. I stayed there for as long as I could. I still didn't know what to study. While I was there I missed my California friends and I decided to go there for a while. Somewhere between Australia and California I decided to study to be a teacher. I won't begin that until a while so I will have time to travel more and visit friends from Europe during that time.
What is your advice for people that want to travel, like yourself?
My advice if you want to travel is to open up to new cultures as much as you can, you'll get to know the countries or cities so much better. Also make sure that you spend enough time in a place to actually get to know it rather than just going for a few days because then things get really hectic and you can't enjoy it that much. I also always tell myself to enjoy my time traveling as much as I can because things always work out somehow in the end and if things go wrong to just laugh about it and move on. Traveling can educate you in so many different ways than college or work does, so just go and enjoy all those nice countries we have in this world while you are young enough
Instagram: maditaserafina