On April 10, 2018, Bastille began their Reorchestrated Tour. This tour, which centered around the idea of taking their classic indie-pop music and mashing it with a choir and orchestra, was a bit of a gamble, but it quickly paid off. Almost immediately the entire tour, which was just a short eight stops across Europe and featured To Kill a King and Charlie Barnes as openers, sold out!
Since news broke that the tour sold out, there have been rumors that they would bring the tour to the United States as well. However, the full tour has now officially ended, and there is still no news of an American tour. Which is sad, because we NEED an American tour! It would be INCREDIBLE!
If you aren't completely convinced, here are twelve reasons Bastille should bring the Reorchestrated Tour to the US
1. It's Time For Another Bastille Tour!
[facebook https://www.facebook.com/plugins/post.php?href=https%3A%2F%2Fwww.facebook.com%2Fbastilleuk%2Fphotos%2Fa.216958128339221.47215.137997479568620%2F1548456335189387%2F%3Ftype%3D3&width=500 expand=1]
Okay, this one is really just me being selfish. I am SO READY to see them live again! It's been almost a year!
2. It's a Beautiful Reimagining of All of Their Best Songs
[instagram https://www.instagram.com/p/Bhb-be-gyCI/embed/captioned/?cr=1&v=8&wp=635&rd=muse.theodysseyonline.com#%7B%22ci%22%3A0%2C%22os%22%3A8868354.00000005%7D expand=1]Okay, maybe not all the BEST ones - they didn't play "The Driver," and we still don't know what has happened to "Grip," but they play all of their beloved classics like "Bad Blood" and "Glory." Songs that would sound incredible at the Ryman Auditorium in Nashville, TN...
3. But They're Still the Songs We Know and Love
Listen to that gorgeous version of "Pompeii!" I NEED to be able to hear this in person!!
4. The Joy of Watching Dan Smith Forget His Own Lyrics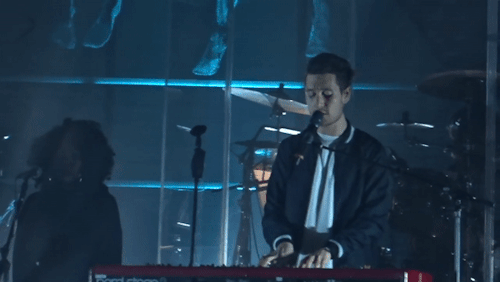 It's precious and adorable, and witnessing Dan forget the lyrics to a song in person is kind of part of the Stormer Bucketlist,
5. It Might Be the Only Way U.S. Fans Can See To Kill A King Live
Unfortunately, they aren't super popular here (which is a shame, because they're incredible), so they generally don't tour in the U.S. unless they're with Bastille!
6. Same With Charlie Barnes!
Charlie is so incredibly talented, and I NEED to see him live!!
7. "Choices"
This song is easily one of To Kill A King's best, but it's even better live! Adding Dan Smith and Charlie Barnes to it just makes it even more magical! Everyone deserves a chance to experience this magic live!
8. Annie Oakley Hanging
Fans have been waiting for the almost-mythical side project of Dan Smith and Ralph Pelleymounter to finally officially release something. Technically, there's still no album or single, BUT they finally sang one of their songs live! It would be incredible to actually be able to witness it in person...
9. Dan's Adorable Dancing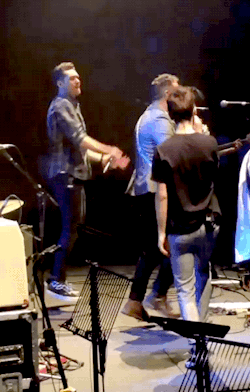 Honestly, Dan's dancing and hopping is the highlight of any tour they do!
10. Charlie's Dancing, Too!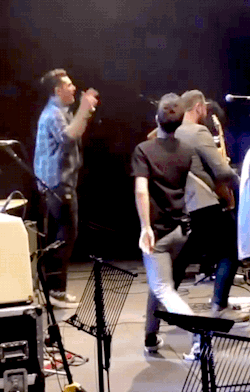 You have not LIVED until you've watched Charlie Barnes sing and dance onstage!
11. All the Amazing New Content on Social Media

We need more spinny videos. It's just a fact. And another tour means more spinny videos...
12. They All Seem So Happy On This Tour Together, and the First One Was Just Too Short
Just look at how happy they all are! They are like this in every picture and/or video from this tour! Bastille, To Kill a King, and Charlie Barnes should always tour together!