With school beginning, I decided to try to fit in one last vacation while I could. Bald Head Island is located in North Carolina and very close to Oak Island. I have been able to visit for the past few years as my boyfriend's grandparents own a charming house on the island. National Relaxation Day took place just a few days ago, August 15, while I was on vacation. So, for those of you who are unfamiliar with Bald Head or this holiday, here are some wonderful things to take advantage of while vacationing here and ways to relax as well.
1. Take a 30-minute ferry ride from the Deep Point Marina to the island.
Once you get to the Deep Point marina, there will be workers who will assist you with you bags and put them on the ferry for you. You can decide to go on the top deck of the ferry where you can be outside enjoying the breeze from the ferry ride and see dogs that visitors are bringing to the island or you can stay in the indoor seating area with air conditioning.
2. Drive around a golf cart. 
In my opinion, golf carts are more fun to drive than cars!
3. Not have to deal with cars beeping at you or any traffic.
Who wants to deal with a ton of traffic while on vacation, anyway?
4. Visit Old Baldy Lighthouse which is the oldest lighthouse still standing in all of North Carolina.
You can climb the stairs inside all the way to the top to get an amazing view of the island. There are over 100 stairs to take so you can get some exercise while you're at it!
5. Take a guided tour to learn more about the island's history which is two hours long and includes a visit the Old Baldy Lighthouse as well.
This is a great way to familiarize yourself with what Bald Head is all about. You also have the ability to ask the tour guides any questions you may have.
6. Go kayaking or canoeing through the creeks.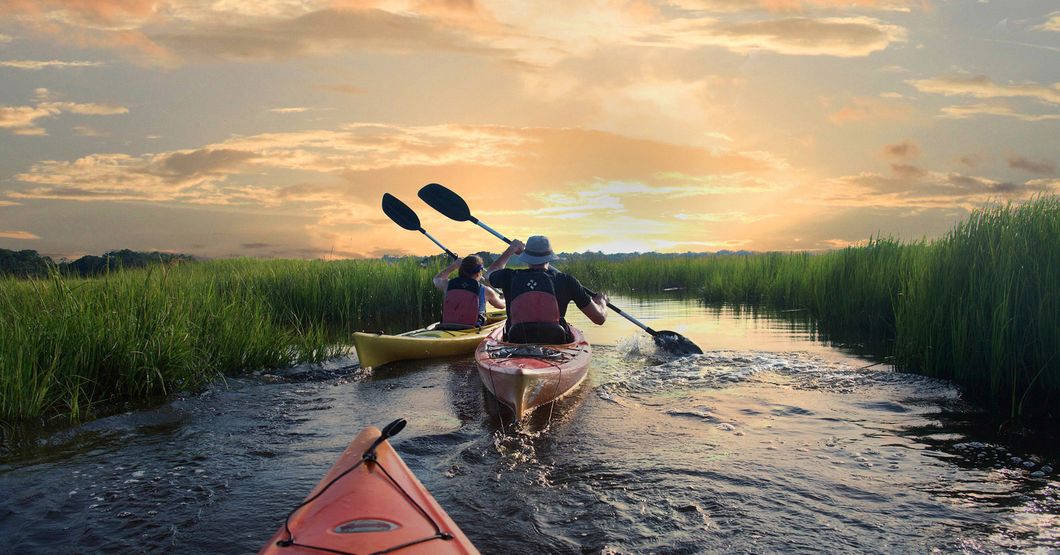 These outdoor activities are a lot of fun on a day when there is beautiful weather and allow you to see the marshes on Bald Head.
7. Walk through Keeper's Cottage located within walking distance of Old Baldy Lighthouse.
This museum includes a replica of what a cottage would have looked like in the mid-1800's where the keepers stayed.
8. Enjoy a scavenger hunt hosted by the island's conservancy that allows you to explore parts of the island you may not see otherwise.
The Bald Head Island Conservancy works on conservation and preservation as it pertains to the island. People who work at the conservancy are very knowledgeable and friendly so you can stop by to ask them any questions about nature or the wildlife.
9. Try standup paddleboarding and experience beautiful views of the surrounding water.
Standup paddleboarding is a newer version of the original but has been receiving a lot of attention lately and is becoming more popular. Why not give it a try?
10. Grab lunch or a cold Italian ice treat at Mike's Bites which is located at Turtle Central.
The owner, Mike, changes up the Italian ice flavors often so you can always count on being able to try something new. My favorite flavor is mango and pineapple. Besides being delicious, it is also a great way to cool down on a hot day during the summer!
11. Look for deer by driving your golf cart around the island after the sun starts to go down.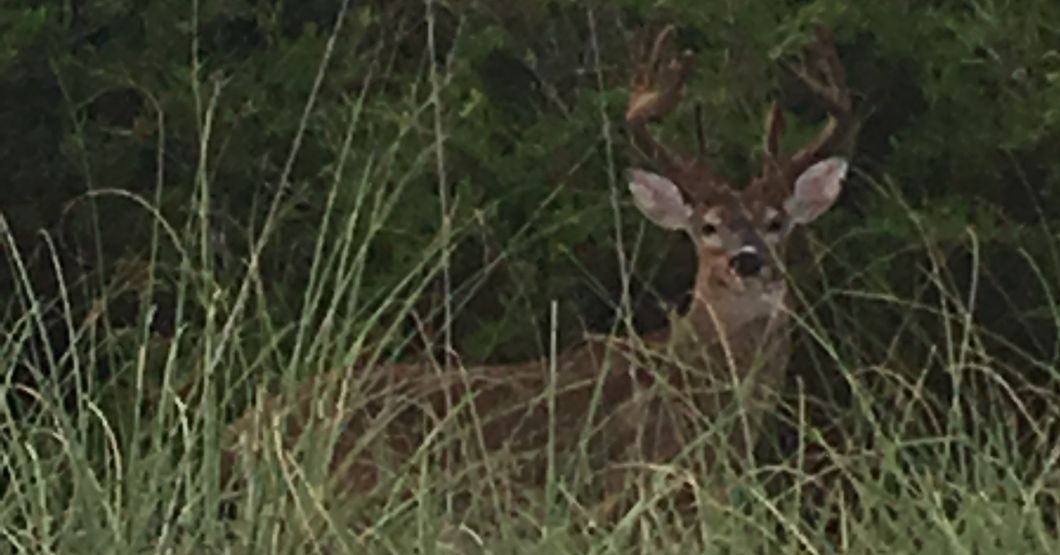 This is one of the biggest bucks we have seen on the island.
Leah Fryar
You can even find deer crossing over the roads you are driving your golf cart on and witness them from a close distance.
12. Stop by the Turtle Pond to see if any alligators are out and about.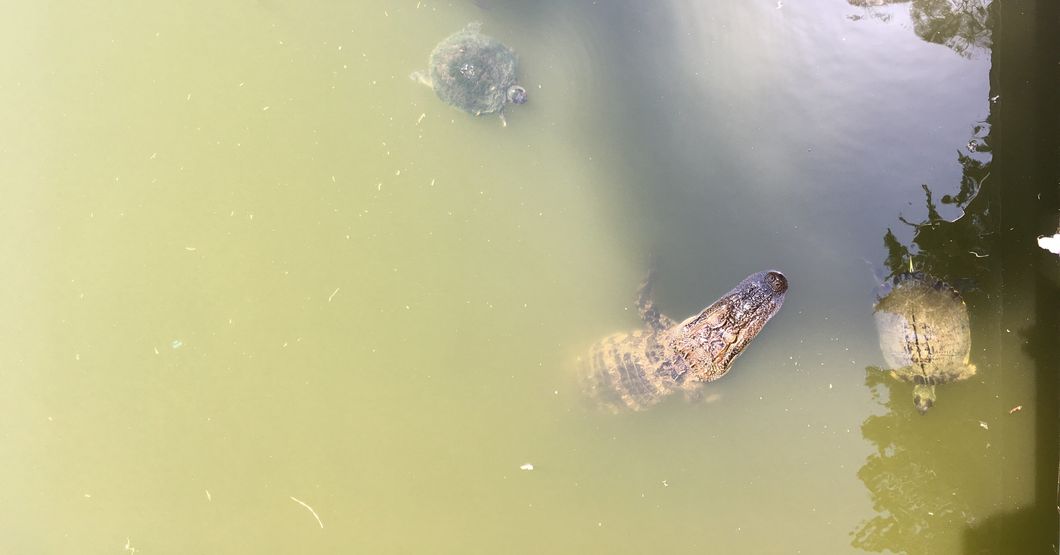 Here is a baby alligator surrounded by two turtles.
Leah Fryar
We saw an alligator that was 8 feet long! You can also find bass and turtles swimming around as well.
13. Not have to deal with overly crowded beaches.
Every time we go out onto a beach access, there are barely any people out or even none at all. It feels like your own private beach!
14. Complete a round of golf or take lessons at the golf course which provides amazing views of the island, too.
Sometimes you can even see an alligator or deer passing by on the course if you are lucky. Since the island is not overly crowded, you will most likely be one of the only players on the course.
15. Enjoy time spent with family and friends.
Make memories with the people that mean the most to you while on the island.
16. Eat at Mojo's on the Harbor where you can eat seafood, drink cocktails, and take in the sights since this restaurant is waterfront.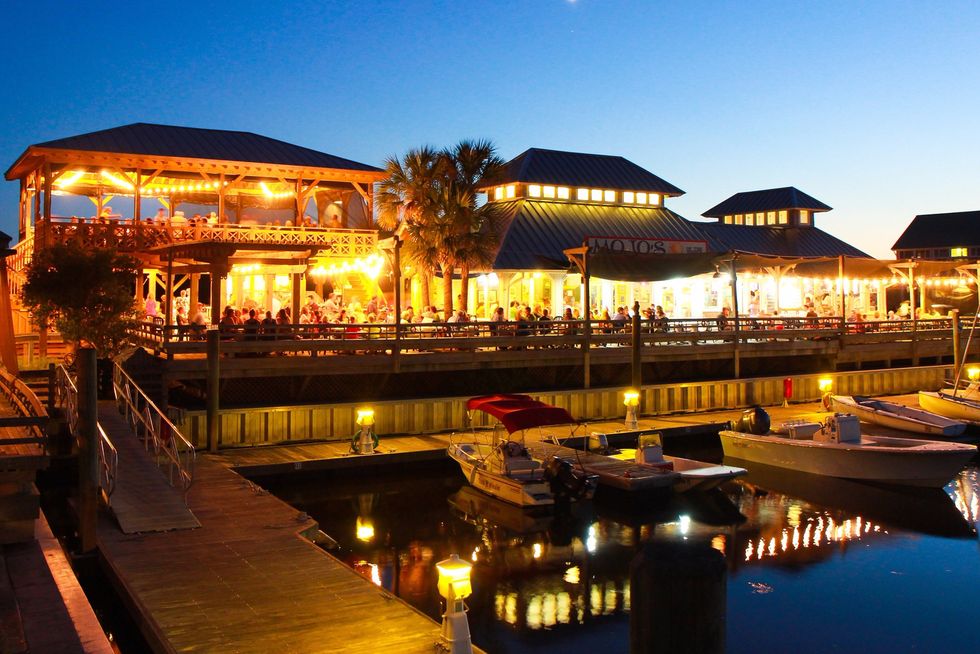 Mojo's is a wonderful choice if you do not feel like cooking or if you are just wanting to treat yourself to a nice and relaxing meal.
17. Buy a membership to the Shoal's Club or Bald Head Island Club which offers outdoor swimming pools and poolside restaurants with a bar as well.
The pools are very family-friendly which is also nice. There is a lot of seating around the pool and towels are provided for you when you arrive.
18. Enjoy a relaxing end to your day by watching the sun set over the ocean.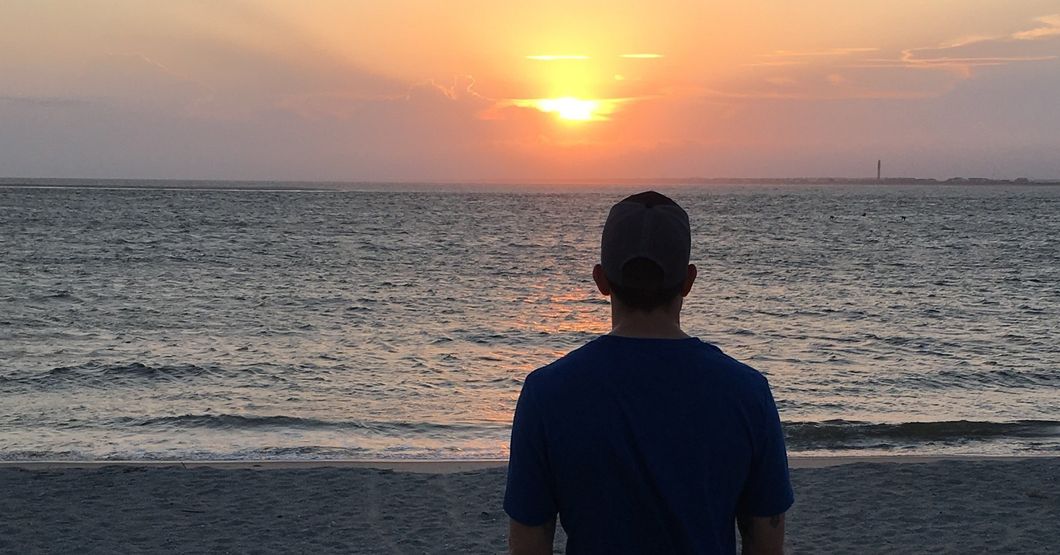 Here is one night spend on the beach watching the sun go down on BHI.
Leah Fryar
The view is definitely hard to beat!
19. Go on a nature walk through a few trails where you can see wildlife also.
What a love about the trails are that they are not very demanding so almost anyone can walk them.
20. Bike on the 15 miles of roadways available for leisure or to get a workout in.
The roads are fairly flat so they are not difficult to maneuver on either so you don't have to be an experienced biker to do this activity on the island.
21. Peruse through several of the shops on the island which include jewelry, equipment for the outdoors, shoes, bags, accessories, bathing suits, and more.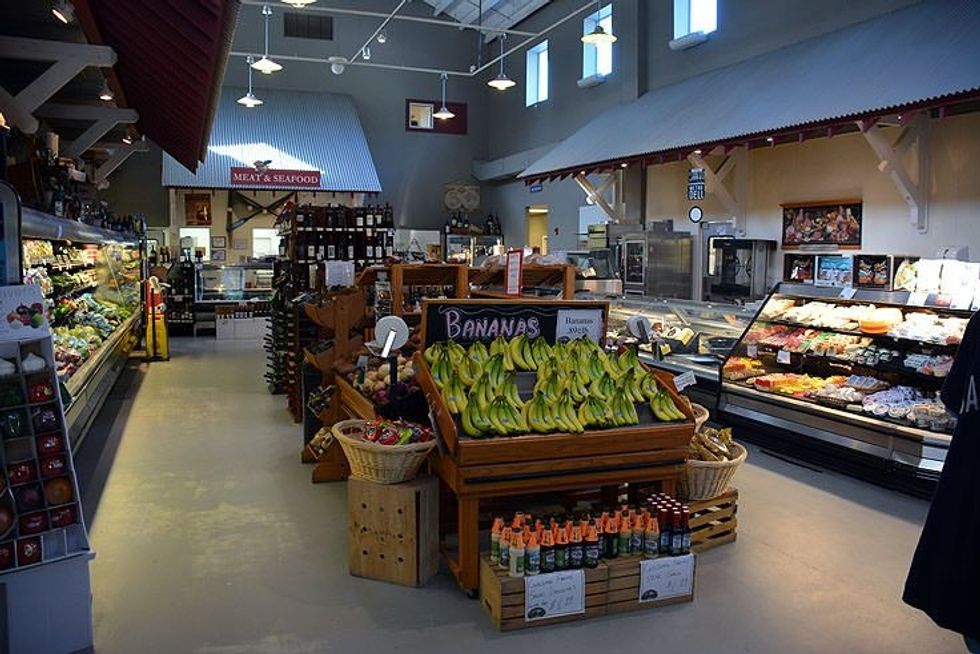 This is the Maritime Market which has all of the grocery items you may need while on your trip.
There is even a new candy shop that opened recently which is a lot of fun to look around in.
22. Experience a relaxing day at the Island Retreat Spa and Salon where massages, treatments, manicures, pedicures, and hair styling is offered.
I know some people who really enjoy getting their hair and nails done here. I will have to treat myself to it sometime soon if I get the chance.
23. Stop by Sandpiper Coffee and Ice Cream located right near the ferry terminal.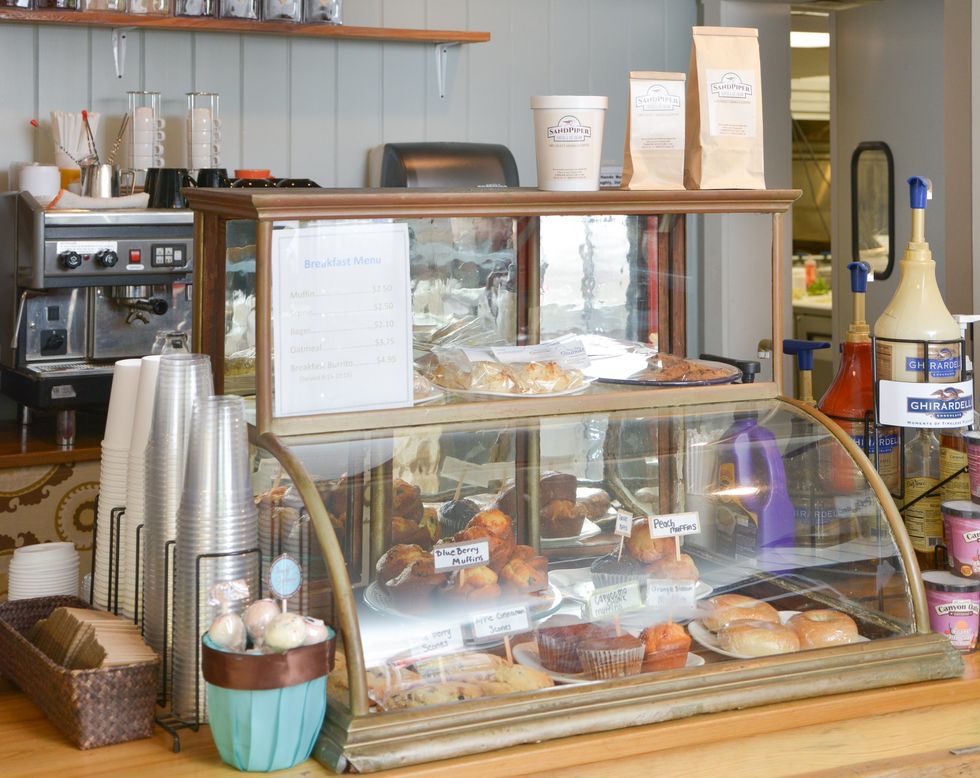 This cute shop serves yummy treats from lattes to ice cream to freshly baked pastries. My favorite ice cream is definitely the oreo mocha.
24. Go saltwater fishing on the beach.
You may be able to catch a baby shark, stingray, and other species!
25. Go on a riverboat cruise to travel past the Cape Fear and bring a bottle of wine to share with others.
You have the opportunity to be on the water, socialize with people who attend, and try a variety of different wines.
If you are looking to find a few ways to relax and are wanting to get away from the hustle and bustle of everyday life, consider traveling to Bald Head Island and enjoy some much-needed fun and relaxation with everything this island has to offer.