"The Bachelor Presents: Listen to Your Heart" has only just begun, but you likely have A LOT of thoughts already. And you're not alone.

We put together a panel of viewers to recap and react to this Monday's episode and let's just say their opinions are as entertaining as the show itself.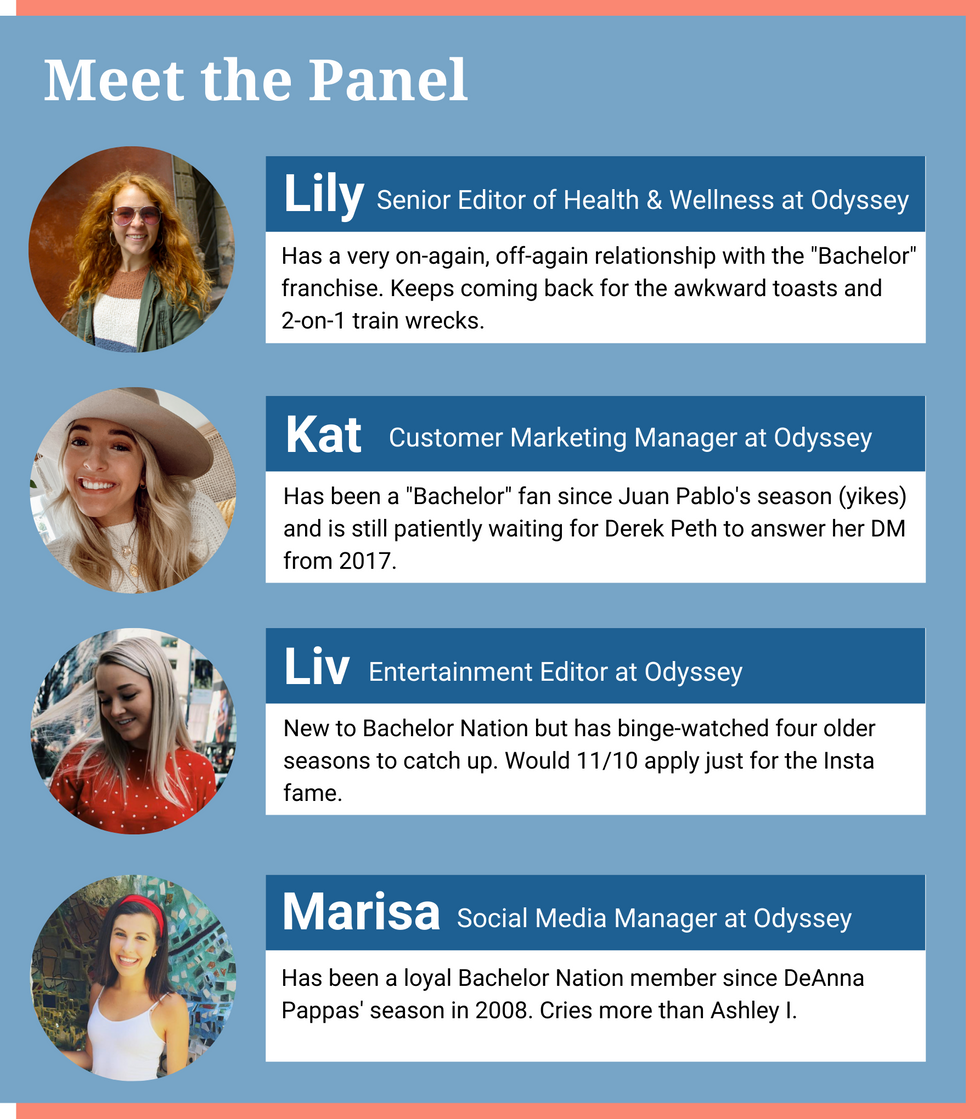 Make Up Your Mind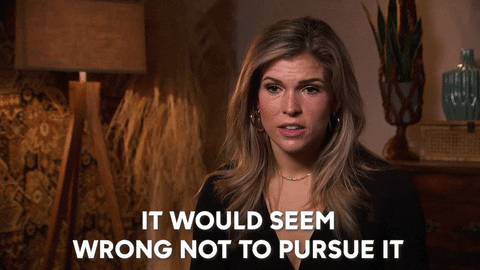 What's one word you would use to describe this episode's date mix-up twist?

Lily – PRODUUUUUCED! I mean come on, we all know they just wanted Brandon and Julia to stir the pot and PRESTO! That's exactly what they did.
Kat – SO complicated.
Liv – Bachelor-production-snakiness. That's more than one word but you get it.
Marisa – Smart. The producers knew exactly what they were doing with this one. It was clear that something needed to happen between Julia and Brandon to shake up the situation and stop Julia from moping over it and leading Sheridan on. I think the fact that they roped in other contestants and made it look like a house-wide shake up was fun and interesting, even though we all obviously knew their intention.

In It To Win It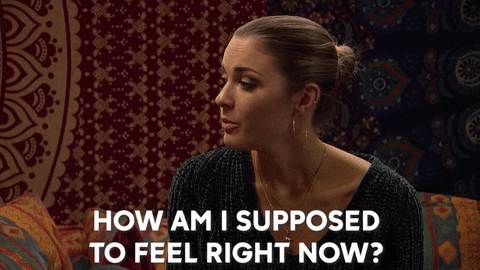 Do you think Brandon was more interested in finding a romantic partner or a partner who would help him win?

Lily – I think Brandon is sleazy and I don't like him one bit! I also think he came into this thing for musical success, maybe a hot girl by his side, and some internet fame. I think that's why his attitude has been SO nonchalant — he doesn't have anything to lose!
Kat – I do think he is trying to find a romantic partner but doesn't want to have to choose so he is trying to make both of them happy.
Liv – Romantic partner, but he did not do it in the right way.
Marisa – A partner who would help him win, for sure. Brandon was all about Savannah until they nearly went home last week. It was clear from his reaction to their results from the judges that he blamed her. And how convenient that he considered being with Julia again after she received nothing but praise for her own duet. I think his difficulty making a decision may have stemmed from the fact that he liked Savannah, but thought Julia could win.

Better Of Two Evils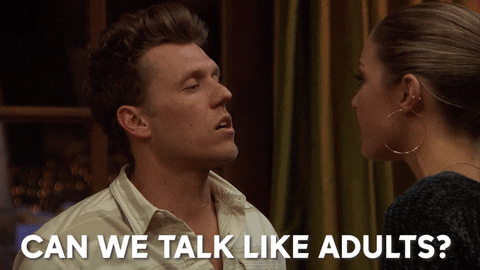 Who handled things worse: Julia or Brandon?

Lily – I think Julia chose the wrong guy and then made it a pity party — she didn't own up to her decision. I think Brandon can't communicate to save his life and handles confrontation like a gaslighting, manipulative creep. So I'll go with Brandon.
Kat – Brandon, for sure. He literally broke things off with Savannah and went running back to her to try to make things better. LIKE MAKE UP YOUR MIND DUDE.
Liv – I mean, both of them. Brandon was way too focused on two people and didn't give either Savannah or Julia the right amount of effort to work out the relationship. Julia screwed up so many things in so many ways she definitely deserved to go home. Hopefully, both of them get their shit together.
Marisa – I can't believe I'm saying this after the way she behaved last week, but Brandon. Julia may have handled things horribly, but at least she was finally up front and admitted she wanted to be with Brandon. She would have been committed to him all along if he had wanted her. Brandon, on the other hand, is truly the worst. He kissed Julia, raved about their date, but came home and STILL wasn't sure who he wanted to be with? And I won't even get into the way he called Savannah "sweetie" and asked her to "talk like adults." Gross.
He Said, She Said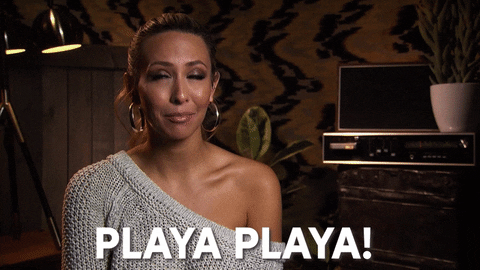 Do you think it was wrong for Natascha to tell Julia what Brandon said?

Lily – In general? No. But her timing was impeccable. Natascha is in it to win it, can't blame a girl for trying!
Kat – No not at all, she deserved to know the truth about what Brandon was saying behind her back.
Liv – No absolutely not. Julia deserved to know that Brandon said what he said, buuuttt she did a shady thing telling Julia right before the performance, but it was not fair of Julia to blame her failure all on Natascha.
Marisa – Definitely not. I'm sure her poor timing had a lot to do with the producers, but Julia deserved to know what was said and I believe Natascha meant well by it. Julia is now two for two on blaming other women for something the man she liked did wrong.

We Are The Champions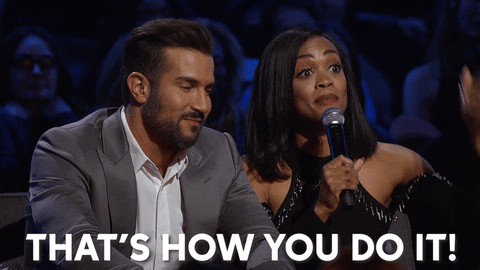 Which couple do you think performed the best?

Lily – I think Bri and Chris did really well. And they're sweet and don't annoy me — an added bonus!
Kat – Natascha and Ryan!! HANDS DOWN.
Liv – Rudi and Matt vocally, Chris and Bri romantically.
Marisa – Rudi and Matt!!! I am TEAM MUDI. Team Ratt? Whatever, I stan.
Goodbye To You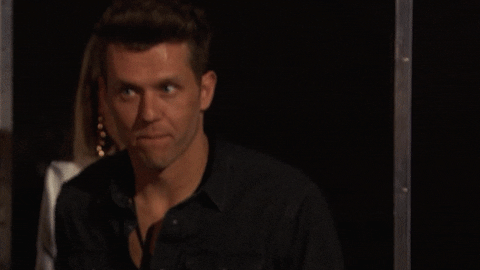 Which couple would you have sent home?

Lily – Brandon and Julia for sure, although Jamie has GOT to get her life together, otherwise she and Trevor will be next!
Kat – Julia and Brandon. no question. They don't deserve to be there.
Liv – Trevor and Jamie. You can only use your nerves to justify a bad performance so many times and it's just turning into a sob story I really do not care for. What did she think she was going to do on a singing/dating show?
Marisa – Julia and Brandon. They had zero chemistry on stage, and Brandon seemed to blame everyone else for his horrible stage presence. Bye.
As an Amazon Associate, Odyssey may earn a portion of qualifying sales.