After years of annual releases wearing down the franchise, Ubisoft decided to take a gap year to develop the latest Assassin's Creed: "Assassin's Creed Origins." Still, the usual issues with the franchise are rampant: bloated and unengaging "quantity over quality" side activities, repetitive gameplay, poor writing, and boring characters.
Although there have been some steps in the right direction – it's clear Assassin's Creed, the titan of a franchise that it is, is afraid of taking the necessary risks to innovate its now tremendously overplayed open world game design. But despite all of that, I continue to play every major entry into the series, and I always enjoy it. Here's why.
It's very easy to look past Assassin's Creed's flaws for the one thing it does well: an incredible and unparalleled recreation of the historical environments they place you in. If there's one thing Ubisoft has figured out, it's how to create ridiculously detailed open worlds that are both visually stunning and a joy to explore. In fact, "Origins" is so graphically impressive, that I spent a good amount of time simply using the Photo Mode to take in-game screenshots.
I haven't seen any other developer, aside from CD Projekt Red in "The Witcher 3," develop environments even close to the technological height of an Assassin's Creed open world. But "The Witcher 3" took years to develop, while Ubisoft churns these games out on an annual basis.
In the latest iteration of the franchise, "AC Origins," you're transported back to the waning years of Ancient Egypt. At this point in history the Egyptian Old Kingdom, the heavily romanticized civilization of pyramid construction and pharaohs, has long been replaced by the Hellenistic Ptolemaic Kingdom. Its culture is split between centuries of Greek influence and the, now waning, customs of traditional Egypt. All the while, the mighty Roman Empire looms overhead.
It's a cataclysmic time in classical antiquity and Ubisoft captures this period in stunning detail. The scale of the open world is incredible; the map includes a fully realized Alexandria, Memphis, and Giza, including vast swaths of the Egyptian desert, towns, and even parts of Roman-occupied Libya – all without loading screens.
There is so much detail packed into all these areas as well – from NPCs engaging in their own daily activities: pottery, trading, shipbuilding etc... to the incredible architecture. These cities feel real and lived in. Gone are the days of obvious copy and paste architectural assets – every building seems unique and handmade.
There is a wonderful contrast between the fully Greek city of Alexandria, with all its pomp and glamor, and an ancient city like Memphis, filled with the now millennia old remnants of the Old Kingdom. All of that is captured with an admirable level of historical appreciation.
In fact, that's when AC is at its best. Not when you're stabbing some one-dimensional archetype of a villain in the back with your hidden blade... but when facts and historical details are brought into the game world and story (saving the game's failing fictional narrative).
Historians are embedded within the development team, and their work in ensuring that the game contains some level of historical merit is apparent. AC games have always contained an in-game "codex" which houses dozens of factual footnotes on every historical monument, event, and character that you come across throughout your adventures. While missing from Origins, Ubisoft is instead promising to release a free add-on called "Discovery Tour". In this new game mode, there is no combat or story, rather you are simply guided by historians on a tour through the Egypt that Ubisoft has created. It promises to be complete with factual narration and annotations from Egyptologists.
To me, this "historical melding" is the greatest thing about Assassin's Creed. It's also why I was able to sit through and enjoy one of the most hated entries into the series: "AC: Unity." While the game was riddled with bugs and design issues, it recreated French Revolutionary Paris with jaw-dropping clarity. That was enough to get me hooked.
Despite all the flack the franchise gets nowadays, I believe Assassin's Creed deserves to be respected solely on the merit of its impressive open world environments, but it's a damn shame that they can't build an impressive game around them too.
Here are some screenshots that I took from "AC Origins":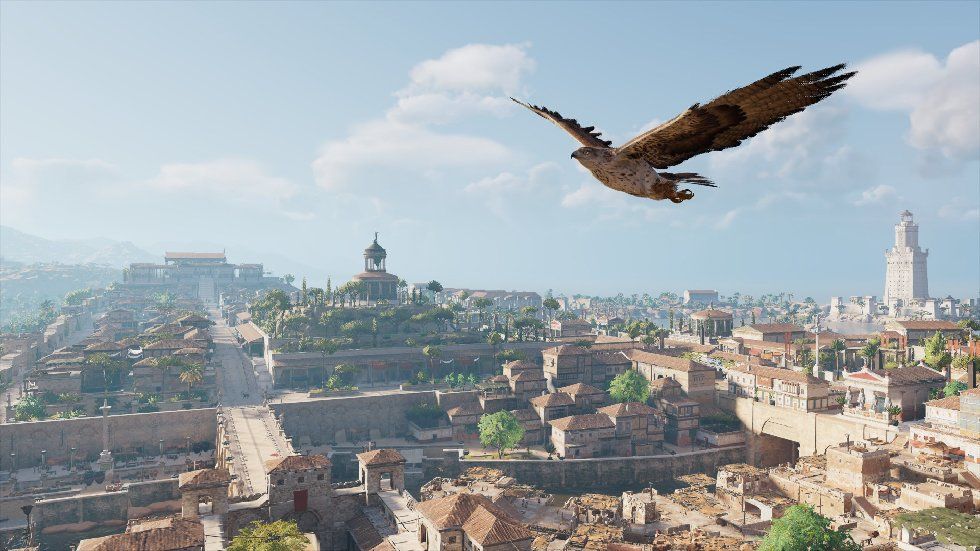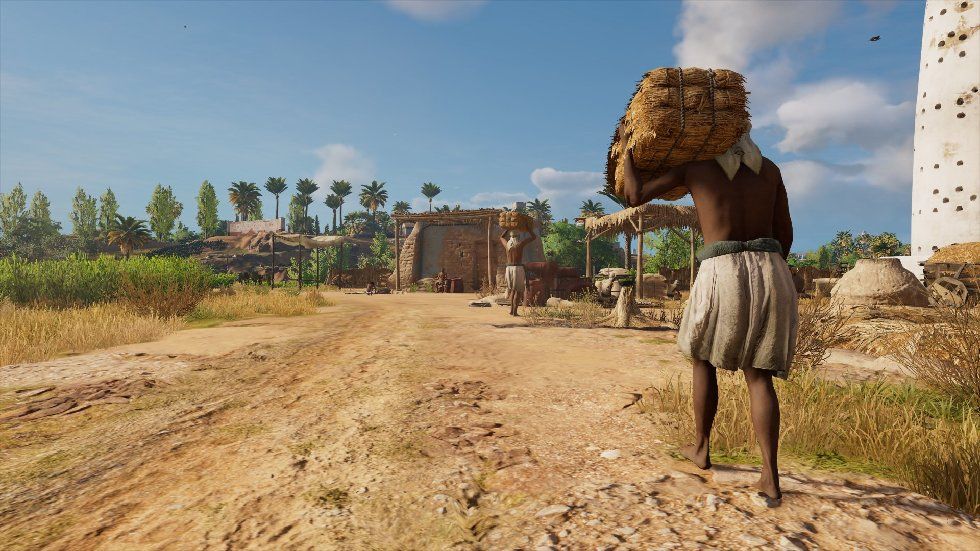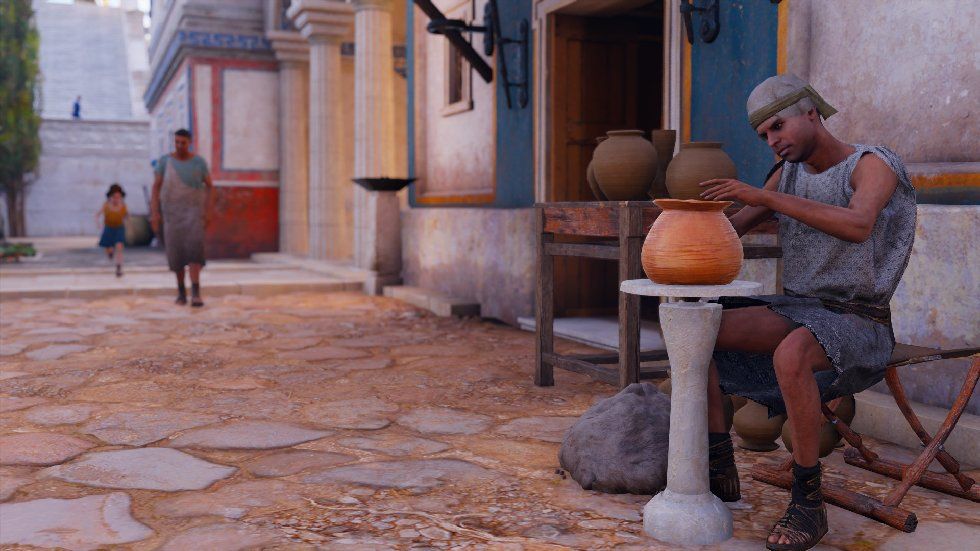 Cover Image Credit: William DeLisi