Being from the East Coast, I grew up used to the humid environment encompassed with deciduous forests and the amazing Appalachian mountains. When I decided to go to college in Arizona, I was so excited to experience a completely different environment and terrain from what I know. Since then, I've enjoyed exploring what the desert has to offer and the stunning attractions that inhibit it. I'm halfway through with my junior year which has me starting to think about all the things I want to do before I graduate. Therefore, it is my goal to explore Arizona as much as possible with my time left. I have taken some time to gather a list of some extravagant places that I aspire to visit here. As a tourist or Arizona native, I hope this list presumes to be helpful to you. There is so much to explore!
1. The Grand Canyon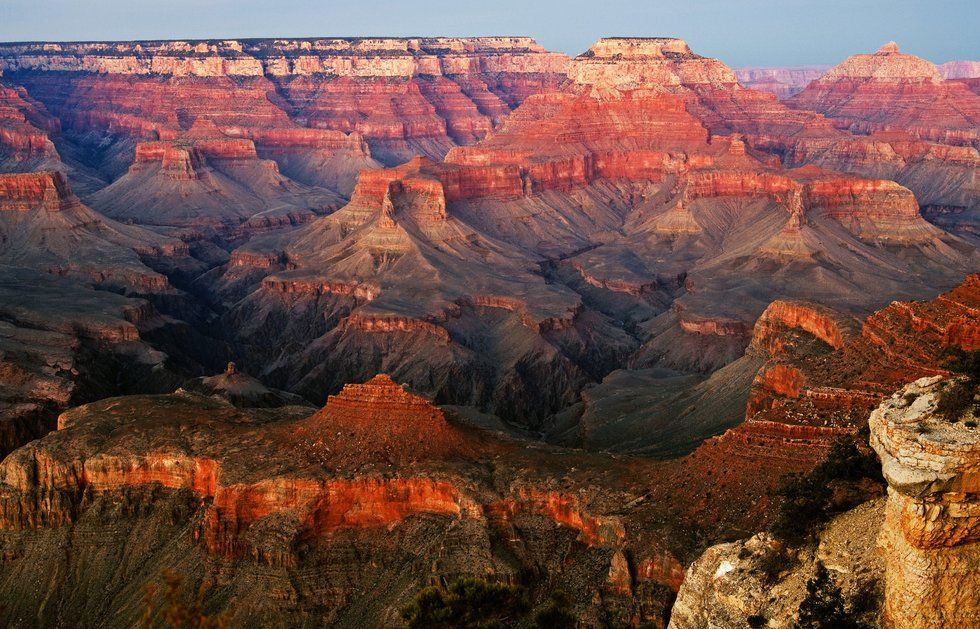 https://media.cntraveler.com/photos/594034815fff7e434a15efcf/master/pass/GettyImages-172750000.jpg
Out of all my four years at school in the state of one of the world's natural wonders, it would truly be a shame if I did not take advantage of this opportunity.
2. Horseshoe Bend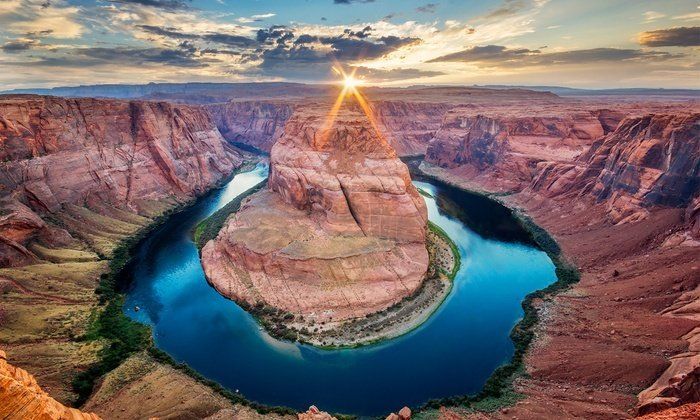 https://www.google.com/url?sa=i&source=images&cd=&cad=rja&uact=8&ved=2ahUKEwismou3_pjgAhXi5lQKHYA9A4oQjRx6BAgBEAU&url=https%3A%2F%2Fwww.groupon.com%2Fdeals%2Fvegas-charter-tours-2&psig=AOvVaw1hG80NKIkValsLjcSup2Ng&ust=1549057265446055
A must see attraction of a beautiful body of water formed into the shape of a horseshoe
3. Antelope Canyon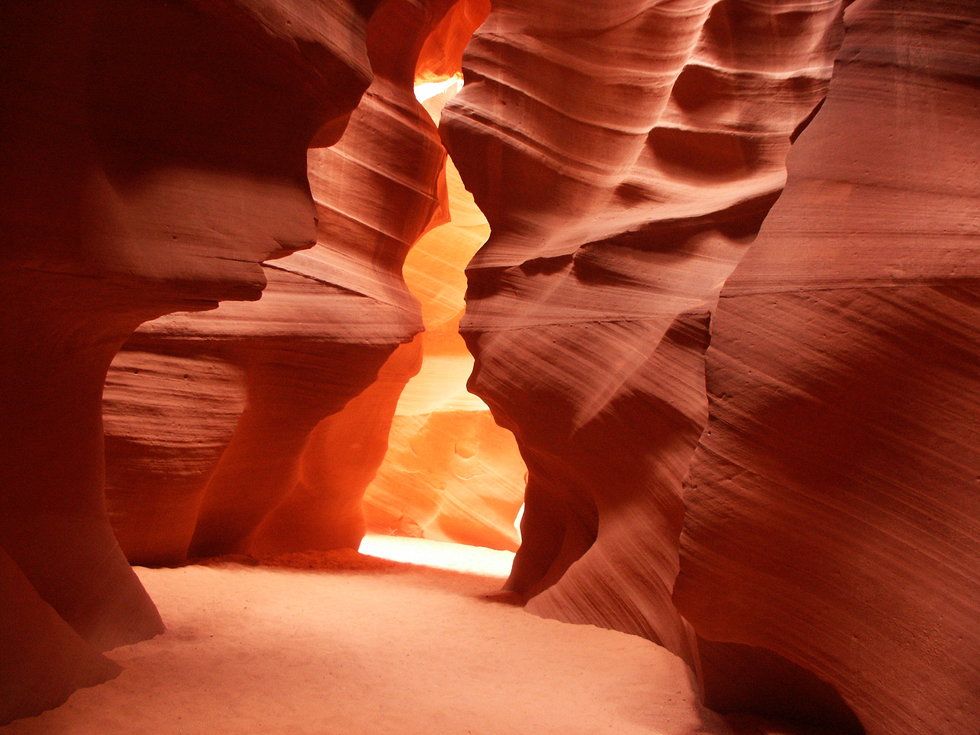 https://www.google.com/url?sa=i&source=images&cd=&cad=rja&uact=8&ved=2ahUKEwjfxPDA_5jgAhWC0J8KHQvnDJcQjRx6BAgBEAU&url=https%3A%2F%2Fcommons.wikimedia.org%2Fwiki%2FFile%3ALower_Antelope_Canyon_478.jpg&psig=AOvVaw1hG80NKIkValsLjcSup2Ng&ust=1549057265446055
A stunning area to walk through, especially when the sunlight shines through the top
4. Havasupai Falls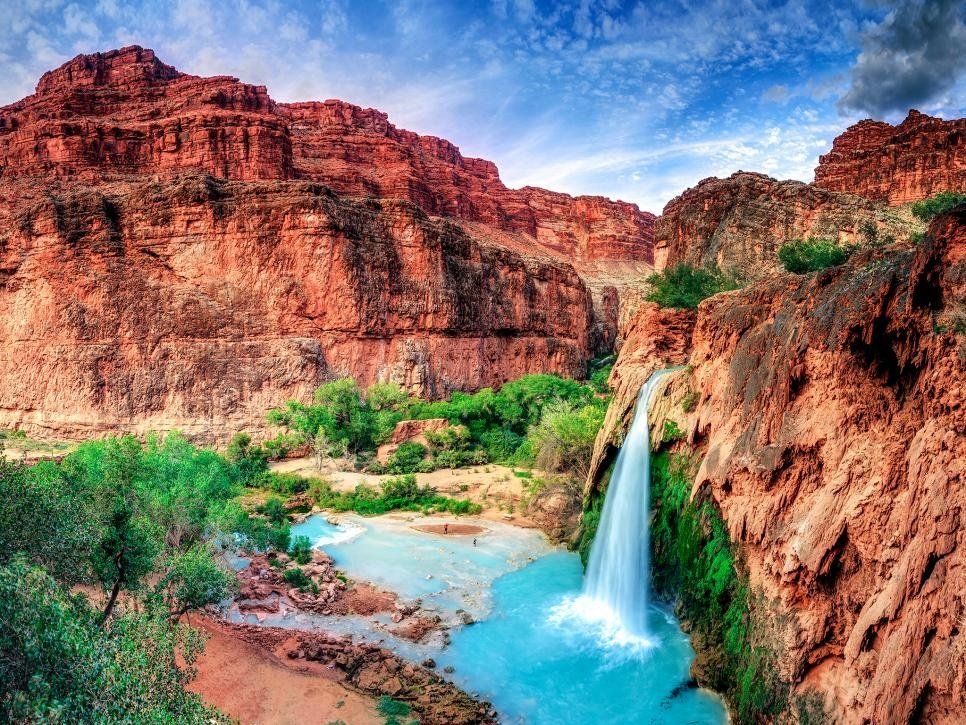 https://travel.home.sndimg.com/content/dam/images/travel/fullset/2015/07/20/americas-secret-swimming-holes-ss/americas-secret-swimming-holes-001-havasu-falls-grand-canyon-arizona.jpg.rend.hgtvcom.966.725.suffix/1491581693226.jpeg
Due to the common assumption that Arizona is "land-locked" because we neglect an ocean, there are several areas of water like this wonderful waterfall, lakes, and more.
5. The Wave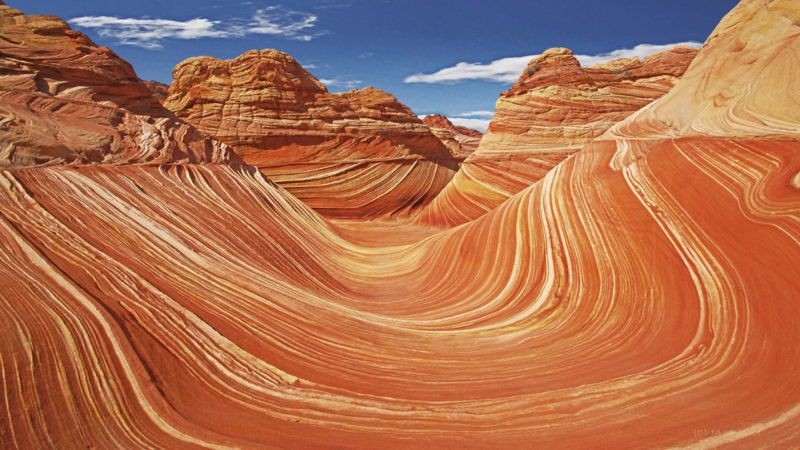 https://www.google.com/url?sa=i&source=images&cd=&cad=rja&uact=8&ved=2ahUKEwi9pd_3hpngAhXnCDQIHeZVChUQjRx6BAgBEAU&url=https%3A%2F%2Fwww.travelingmom.com%2Ffamily-vacation-destinations%2Fsouthwest-us-destinations%2Fwave-hike-lifetime-arizona%2F&psig=AOvVaw1id5LbHl5u8AXIh2Azg-Ua&ust=1549059619166740
It is amazing that this eye-pleasing formation is just nature doing its thing. I heard that this attraction is very hard to visit as there is a wait list and lottery type of way to win your chance. This is because of the delicacy of the area that can only hold a certain capacity at a time in order to maintain this natural work of art.
I have not yet been able to embark on these extraordinary trips; however, it is my mission to do so before I graduate and leave Arizona. I think putting it in writing will make it a reminder for me to do so. I hope this list inspires you to do the same, so feel free to send it to whoever you'd like to go on these endeavors with! Good luck and happy trails! :)