Ariana Grande will be returning to Manchester, England in August to headline Manchester Pride. This will be Grande's first time returning to Manchester since her "One Love Manchester" benefit concert, held in June of 2017.
Yes, a straight, cisgender woman will be headlining a Gay Pride Festival.
Grande does consider herself an ally to the LGBTQ+ community, and her headlining the festival alone is not what has caused a viral controversy. The passes for the event have nearly doubled at around £70, while in 2018, tickets cost £34.50. This caused outrage across social media, as many are upset about the clear monetization of a festival with the purpose of giving the LGBTQ+ community a voice and a celebration of being who they are.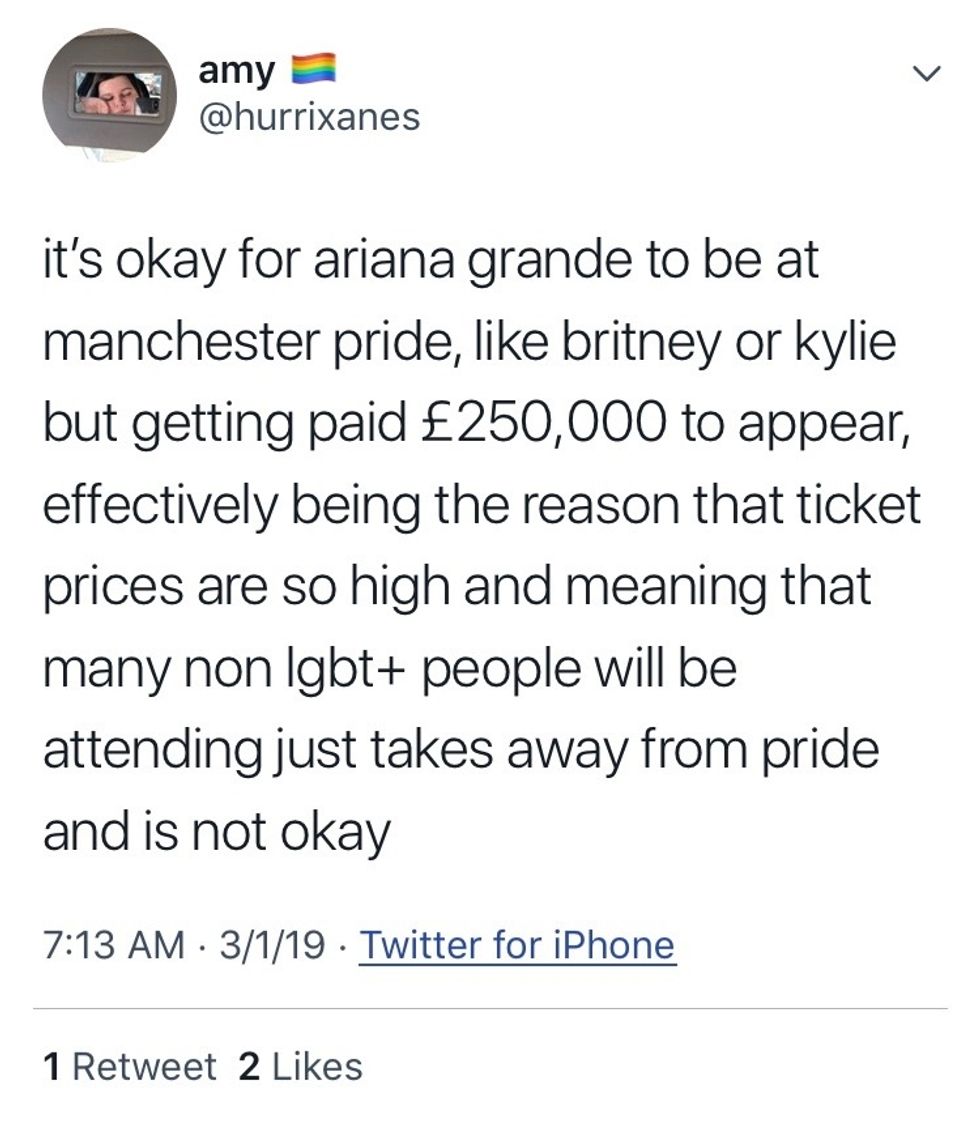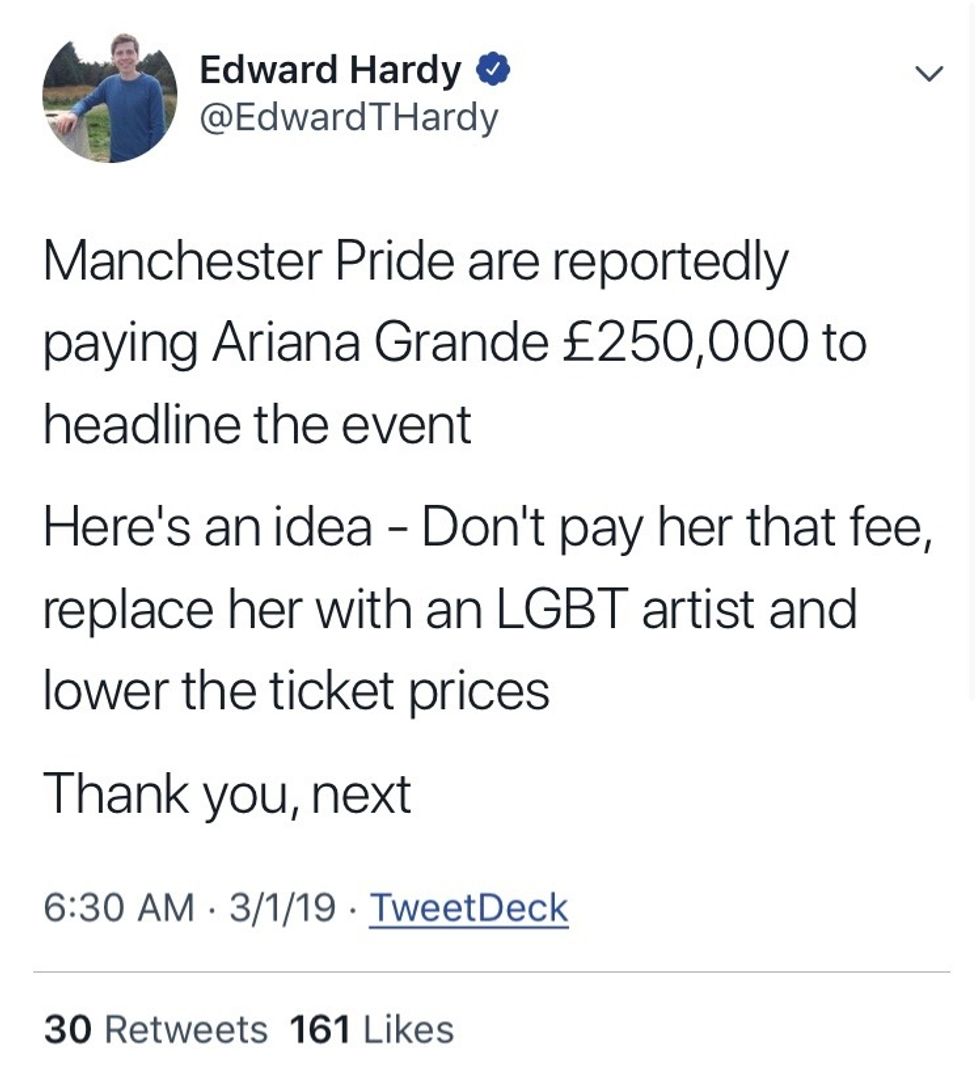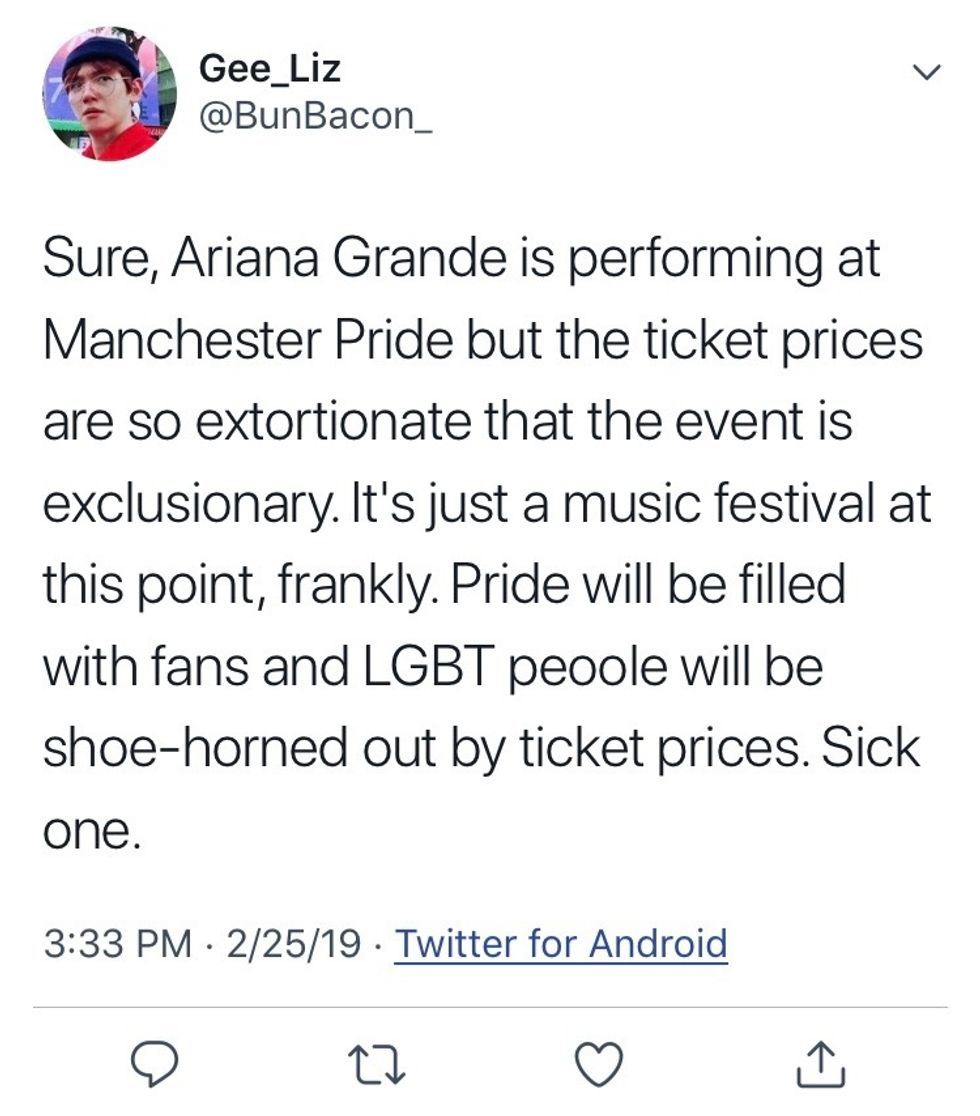 Grande responded to the outrage on Twitter, directly replying to @raininjulyvinyl 's tweet voicing their opinion on the situation.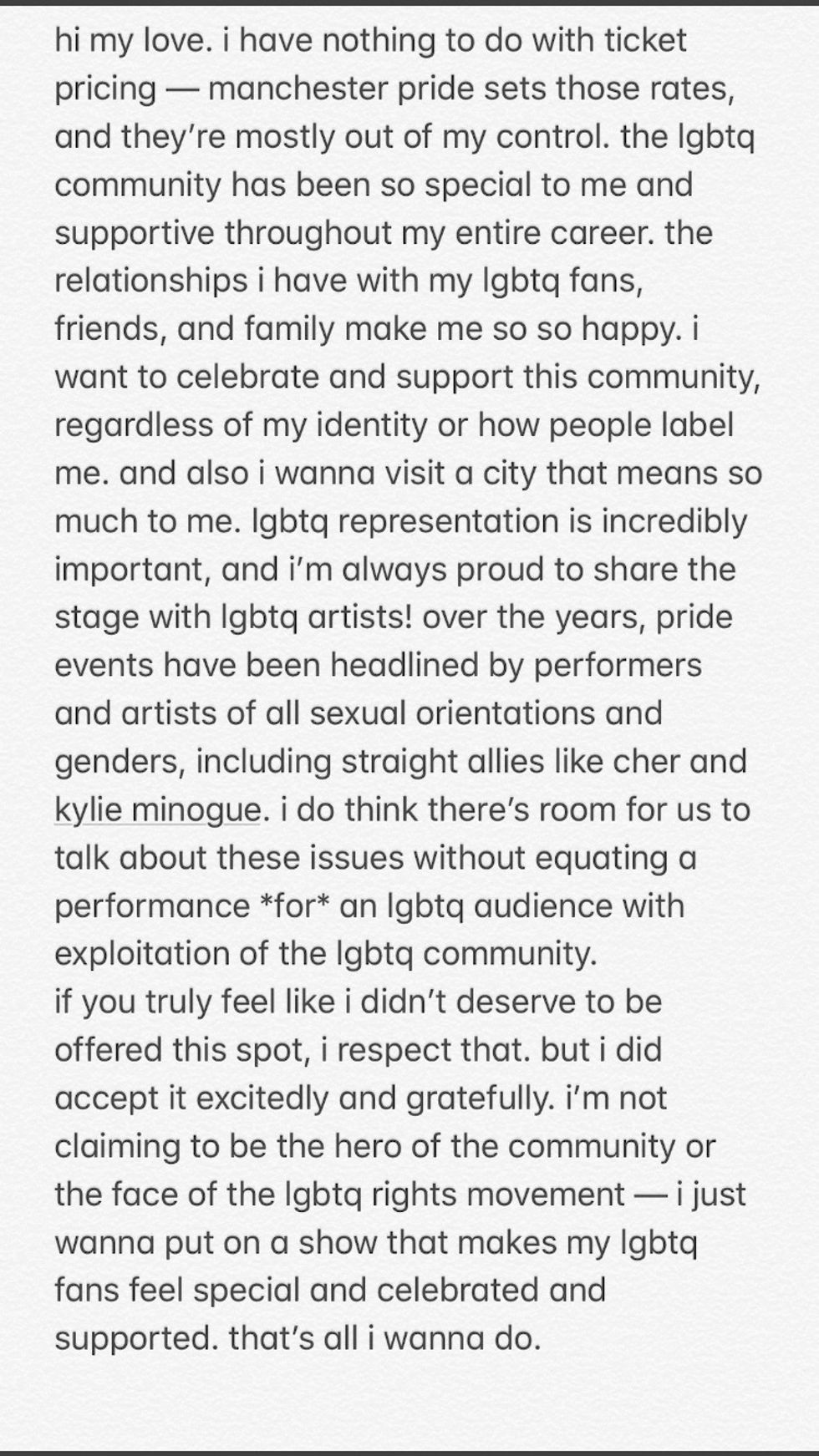 In her response, Grande says she has "nothing to do with ticket pricing — Manchester Pride set those rates, and they're mostly out of my control." Though her response seems sincere, it is probable that the prices were raised due to her headlining the act in question.
Many people have already commented about people they know, who do not consider themselves allies to the community, buying tickets regardless, just to see Grande perform. This, consequently, goes against the spirit and primary reason for Pride festivals, as the overarching purpose for the celebration is seemingly muddled by brazen consumerism.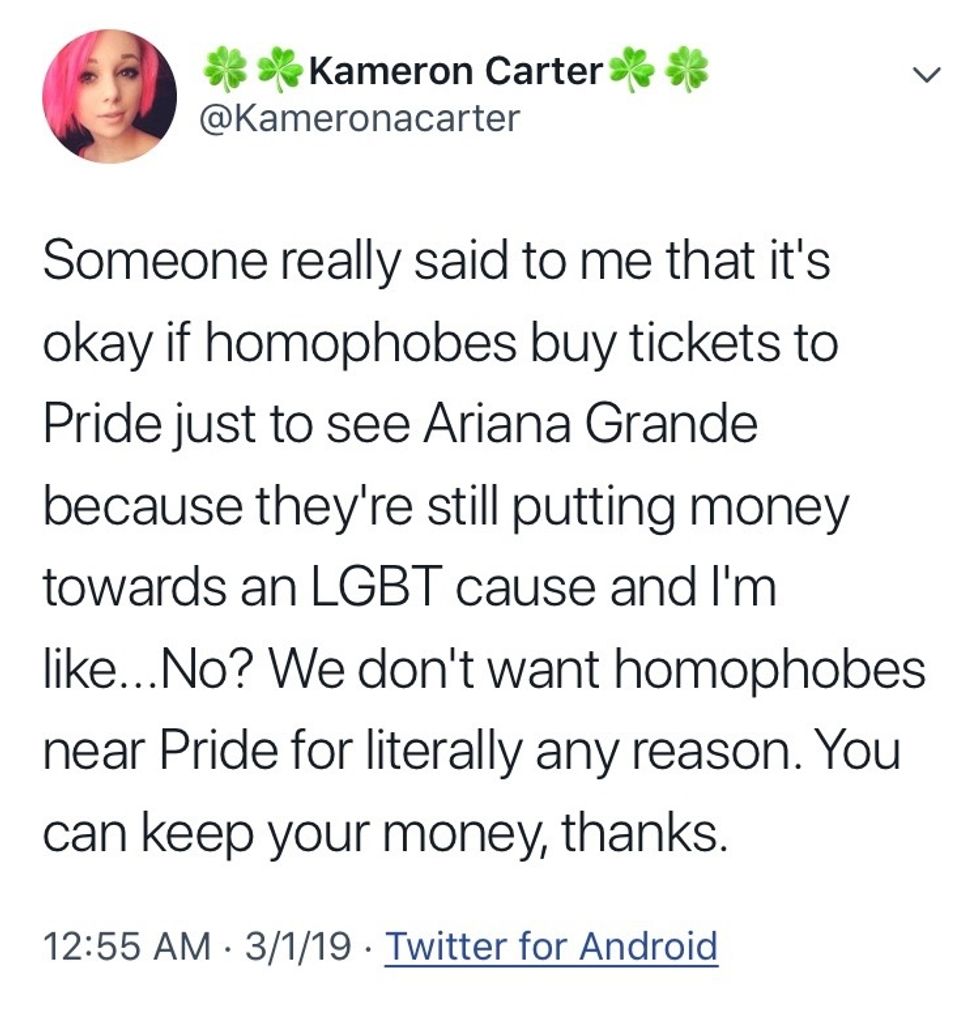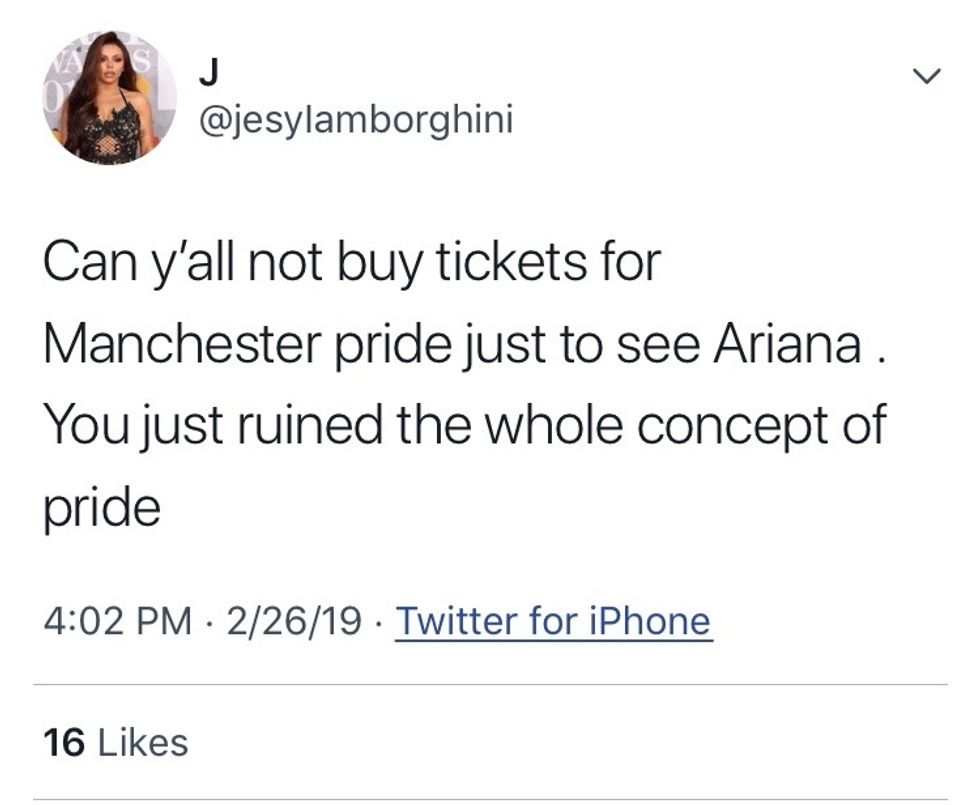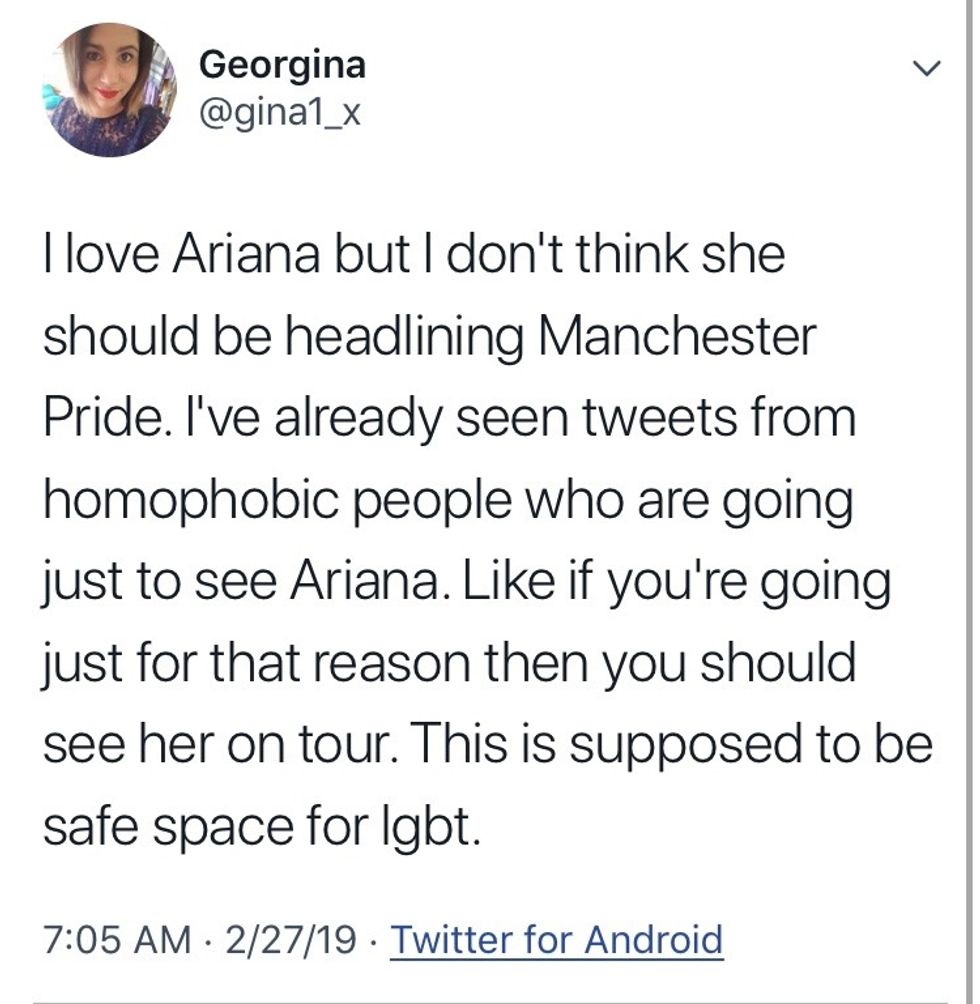 The fact that Ariana Grande, a straight, cisgender woman is headlining a show aimed at celebrating an oppressed minority, as well as the nearly doubled ticket prices for the festival to drive up the entertainment value, is an unacceptable exploitation of the LGBTQ+ community.
As an ally, it is our responsibility to stand up for a community of minorities in solidarity, using our voices to call out blatant corporate wrongdoings like these. Manchester Pride is a celebratory festival for the LGBTQ+ community, not an Ariana Grande concert, and should not be treated as such.