Part of being a college student is learning how to live in a small apartment. The situation varies for people, but you might have to learn how to live with multiple roommates or none at all. You could also potentially have a newer apartment or one that was built a long time ago.
Every apartment setup comes with its own problems, but one thing college students can agree on is that there will be mold in your apartment at some point before you graduate. It's a gross but permanent part of the college experience, so don't think it's necessarily your own fault when it happens to you.
The key to surviving a moldy apartment is to know the difference between the molds and what you can do about them. Most are harmless, but some can do major damage to your health.
Read on to find out which molds should freak you out if they're in your apartment and what you can do about them.
Gray Aspergillus Is Normal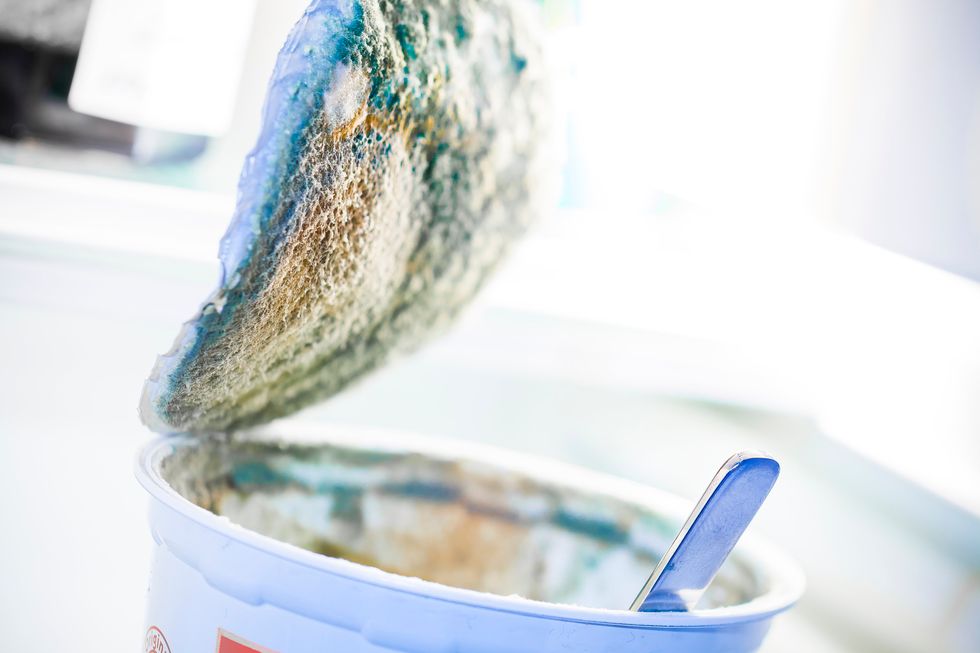 Image via iStock
When you think of mold growing on a surface, you probably picture the grey fuzzy stuff that appears on your leftovers if they're forgotten in the back of the fridge or in the fruit drawer. While you don't want to ever eat mold, that kind isn't likely going to hurt you if you accidentally breathe it in.

Gray mold typically comes in the form of aspergillus, and it's normal to run into every now and then. It mainly grows outside on decaying leaves, plants, stores of grain, etc. Since it is so prevalent outside, it's easy for its spores to wind up inside as well. If your apartment is older, it can even grow on surfaces covered in fabric, like your seats, couch and carpet.
One student at the University of Maryland tweeted about the gray mold in her apartment that was taking over her floors and chairs. She and her roommates got relocated — because when it gets that point, it's no longer something that can be ignored.
Green Cladosporium Is No Big Deal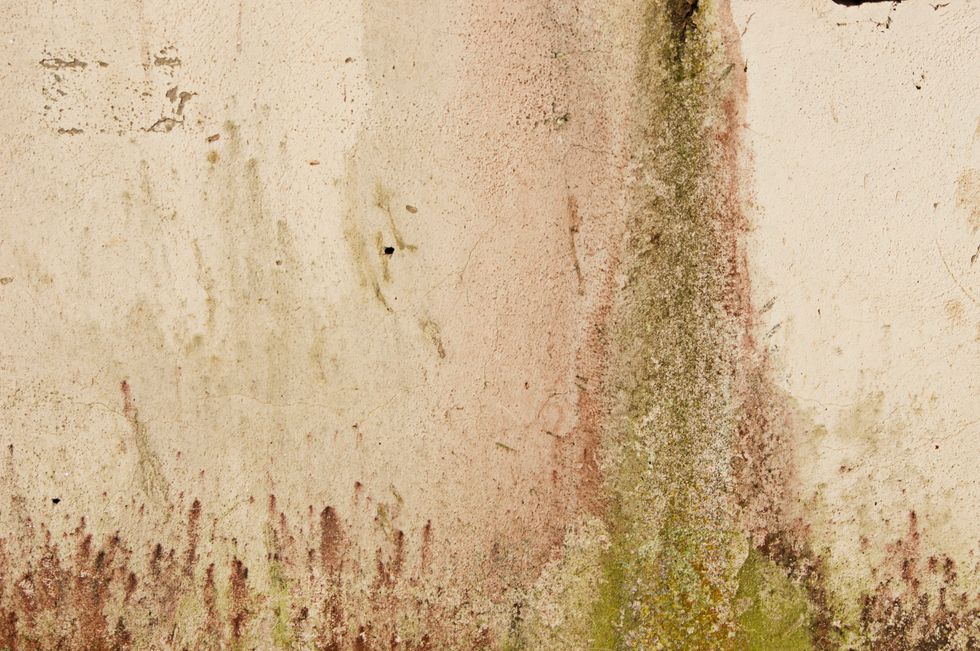 Image via iStock
You may have noticed green mold growing in your fridge before. This happens when watery food or drinks leak and don't get wiped up. Mold that grows in fridges often is able to grow there because it's in a place you don't normally see, so you may not find it until there's lots of it.

Green mold can be many different kinds, including the genus Caldosporium. It won't make you sick if it's ingested, but it can cause allergy symptoms like a runny nose or even eye infections if there is long-term exposure. It's always a good idea to clean any mold you see as soon as you find it to prevent these symptoms from happening.
Black Stachybotrys Atra Is Dangerous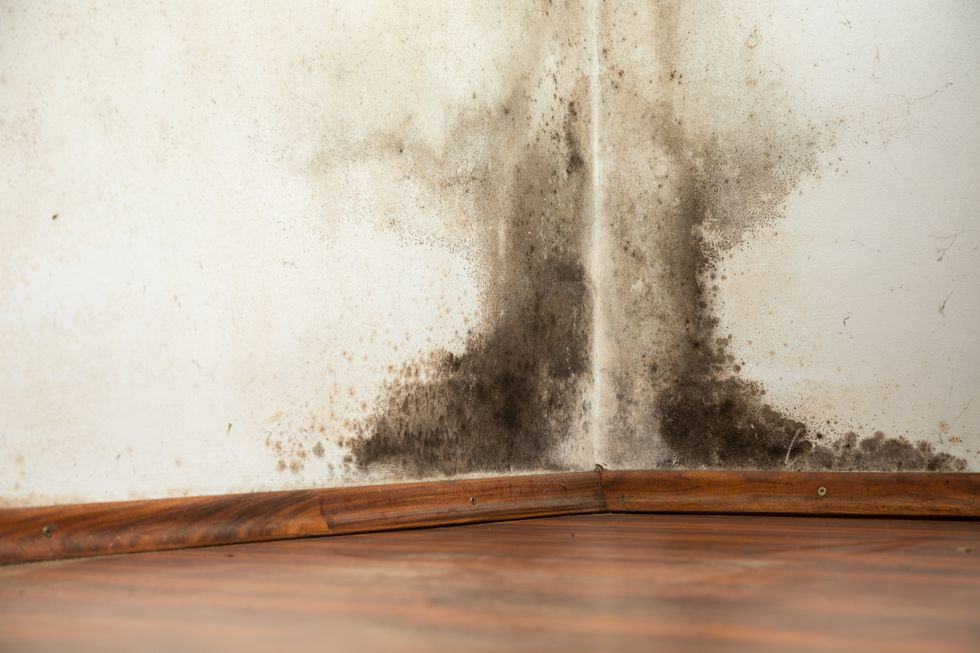 Image via iStock
Sometimes mold looks black, and if there's a little bit of it, you can easily clean it with bleach. It may appear in the bathroom if you have a tiled shower or a tub. Some students in a Duke University apartment found this kind of mold growing in their bathroom, but bleaching it didn't help.
This is a major warning sign, along with their report that the apartment always felt damp. The university sent in a professional cleaning team who analyzed the mold and found high levels of stachybotrys and chaetomium, which are harmful mycrotoxins. If you have black mold in your apartment that always reappears, get professionals to take a look and make sure it's removed for good.
What Should You Do Next?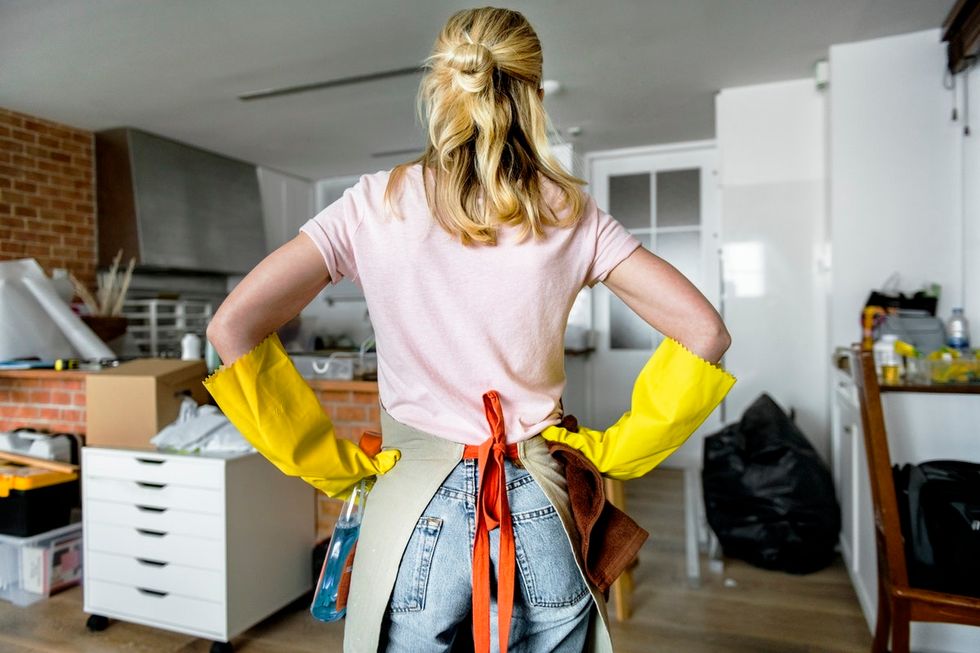 Image via Rawpixel
Once you've identified the mold causing a problem in your apartment, what to do next depends on your situation. You can hire professionals to come out and clean, but landlords aren't required to pay for mold removal. Most states let leases decide what the landlord pays for, but in states like Pennsylvania, there are a few laws that make sure landlords aren't held accountable for mold problems.

If you alert your landlord about mold problems, they'll require you to pay for any professional help. You'd have to go to court after their refusal to pay, and they'd try to show proof that the mold was a result of tenant action. That would be proof that the carpet or walls weren't molding when you moved in since they'll have pictures saved from the previous tenant.
The best-case scenario would be cleaning the mold on your own and preventing it from coming back. You can do this by making sure carpet isn't used in your bathrooms or kitchen. This includes rugs as well since they'll soak up anything that gets splashed or spilled.
You can also work to keep your environment dry. Humidity levels should always be less than 50%. You can measure this by getting a dehumidifier or checking your thermostat.
Use exhaust fans in your bathroom after a shower and keep windows open when the weather permits. There are also mold-killing products out there that can be used on both hard surfaces and fabric.
Be Prepared If Mold Does Grow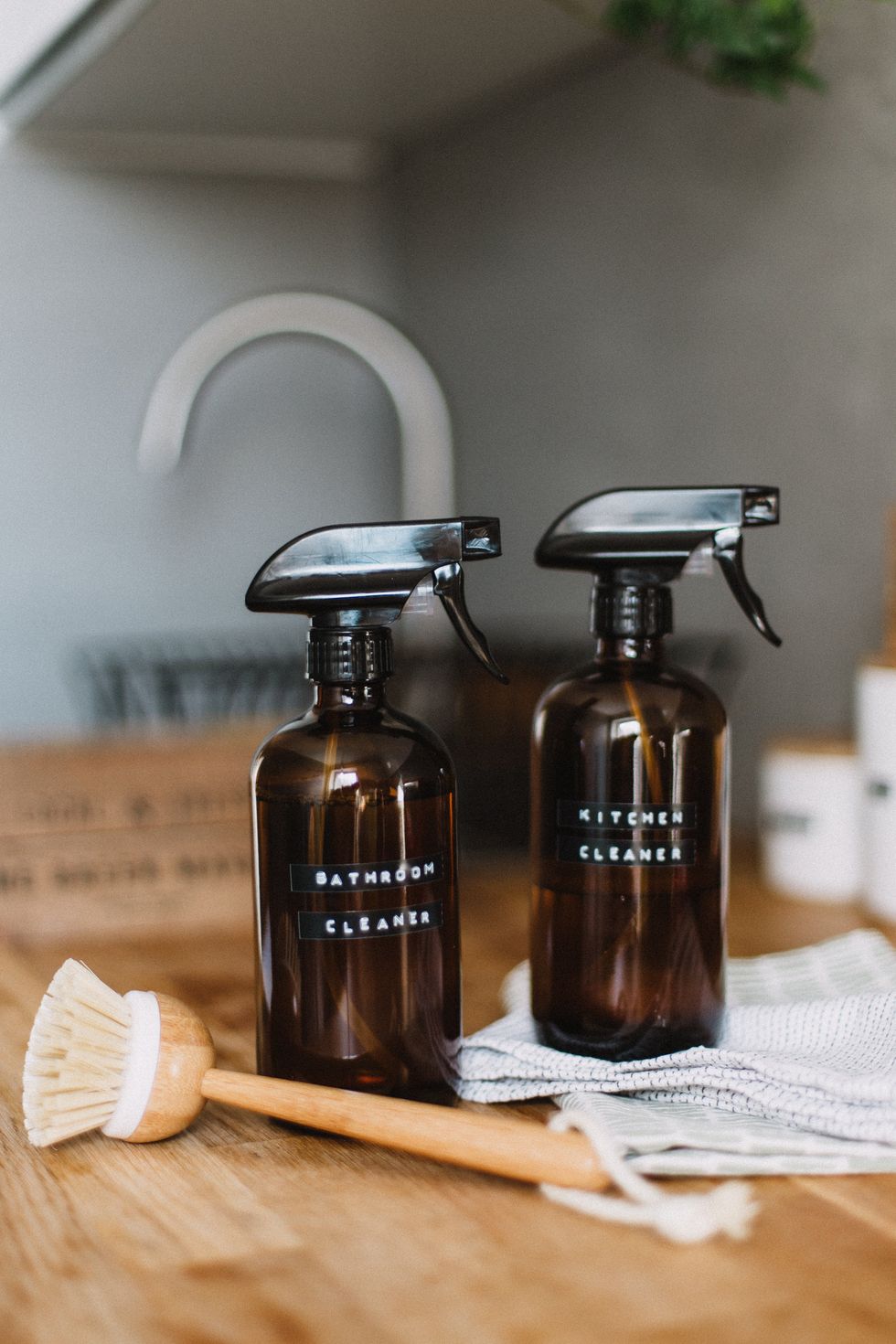 Image via Daiga Ellaby
Any kind of mold is disgusting and will definitely mess up your day just by being gross. It's going to happen in your apartment more than you'd like to think, so know the difference between the types of mold that require immediate removal or just a light cleaning.

If you've noticed that you always seem to have a runny nose, coughing fits or a headache while you're in your apartment, you probably have a mold issue. It can grow under and in-between carpet fibers and in the fabric of your cushions. If you're having allergic reactions like this, a quick afternoon cleaning session isn't going to take care of the problem.
Don't be afraid to contact professionals for help with mold removal. You can also choose to get your landlord involved, although don't expect them to foot the bill.
In the end, you're going to know what's best for yourself in your situation, so be as well-read as possible on the mold you might face in your apartment. That way, you'll know what to do when the time comes.