To kick off the summer vibes, at the end of May will be 2018's Prima Vera Sound.
Held at the Parc del Forum, a coastal seafront in Barcelona, Spain, hosting 200 names and 14 stages, running through May 30 to June 3rd.
If you have not peaked at this year's line up (see below of article) it is an onslaught of amazing, diverse talent of some of the biggest names and up-and-comings from around the world.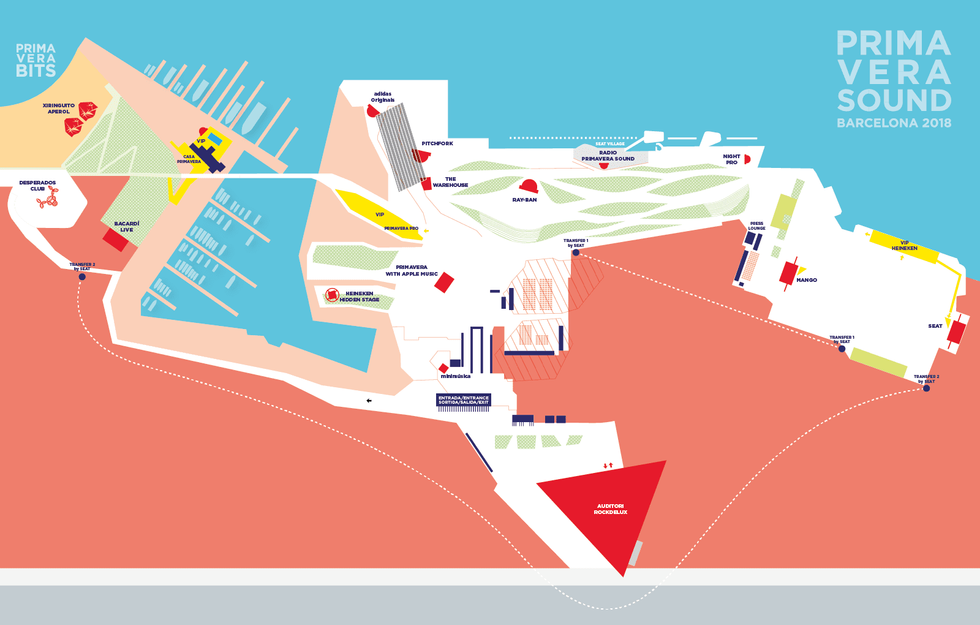 Some you may know like: Arctic Monkeys, The National, Migos, Tyler The Creator, Bjork, Vince Staples, CHVRCHES, The Breeders, Ty Segall, Mogwai, A$AP Rocky, Beach House, Car Seat Headrest, Haim and it keeps on going.
If you were smart and didn't go to this year's Coachella and decided to take your hard earn money across the Atlantic, you've chosen wisely. Prima Vera is an embrace, a cultural experience; the coalescence of music and travel in one of the most beautiful cities in the world.
On May 10th, Prima Vera Sound announce it sets times (link here) and yes, there will be some conflictions and indecisions. No matter what, it will still be a wonderful time and it's a music festival, these things happen.
Besides set times, the only sad news, it was confirmed hip-hop producer and beat professor Madlib will not be attending this year, due to personal issues. There is no additional information in regards to this dismissal; would've been prosperous to see the co-collaborator to Madvilliany.
Other additions not attending this year line up, Icelandic composer Johann Johannsson, was intended to perform, but due to his unexpected death on February 9th, 2018 in Berlin, Germany, it is despairing for fans and unfortunate not able to witness Johannsson's talents and magic. He is missed dearly.
With those unfortunate circumstances, Prima Vera is having a lot to offer.
News about Prima Vera's fifth anniversary, the Heineken Hidden Stage, which will be set at a new location and the only confirmation of performers so far are veteran soul artists Lee Fields with the Expressions and Tanya Donelly's Belly so far confirmed for this five-year concept that fans tend to admire.
There will be hosts of some more unique stages this year such as Radio Prima Vera Sound Stage, a domain for people to dance and sing, located by the sea, with food trucks and areas to relax.
For electronic music lovers, there is THE WAREHOUSE, an indoor music club with a listing of djs and live acts. Jonsi (front man of Sigur Ros) will be performing at this special venue.
Prima Vera Sound has full tickets (four days) and various single day tickets available still.If you're making your way through Europe or in need to diversify your itinerary for a Spanish summer, 2018's Prima Vera Sound festival is where you should be heading to this summer.
Prima Vera Sound started in 2001, started at the Poble Espanyol, now moved to Parc del Forum and they also host the festival in Oporto, Portugal.17 years of growth and success of sharing all styles of genres, Prima Vera Sound is an experience that music lovers should conjure and go.
For more information and tickets visit here.