This is the background you need to know in order to understand this post. It is April. It is snowing in Western New York. This is oppressive. We are being punished. It is inequitable and unjust. Now here are five ugly Renaissance babies who set the tone for my bitterness.
1. When you need a lift and it's too icy to drive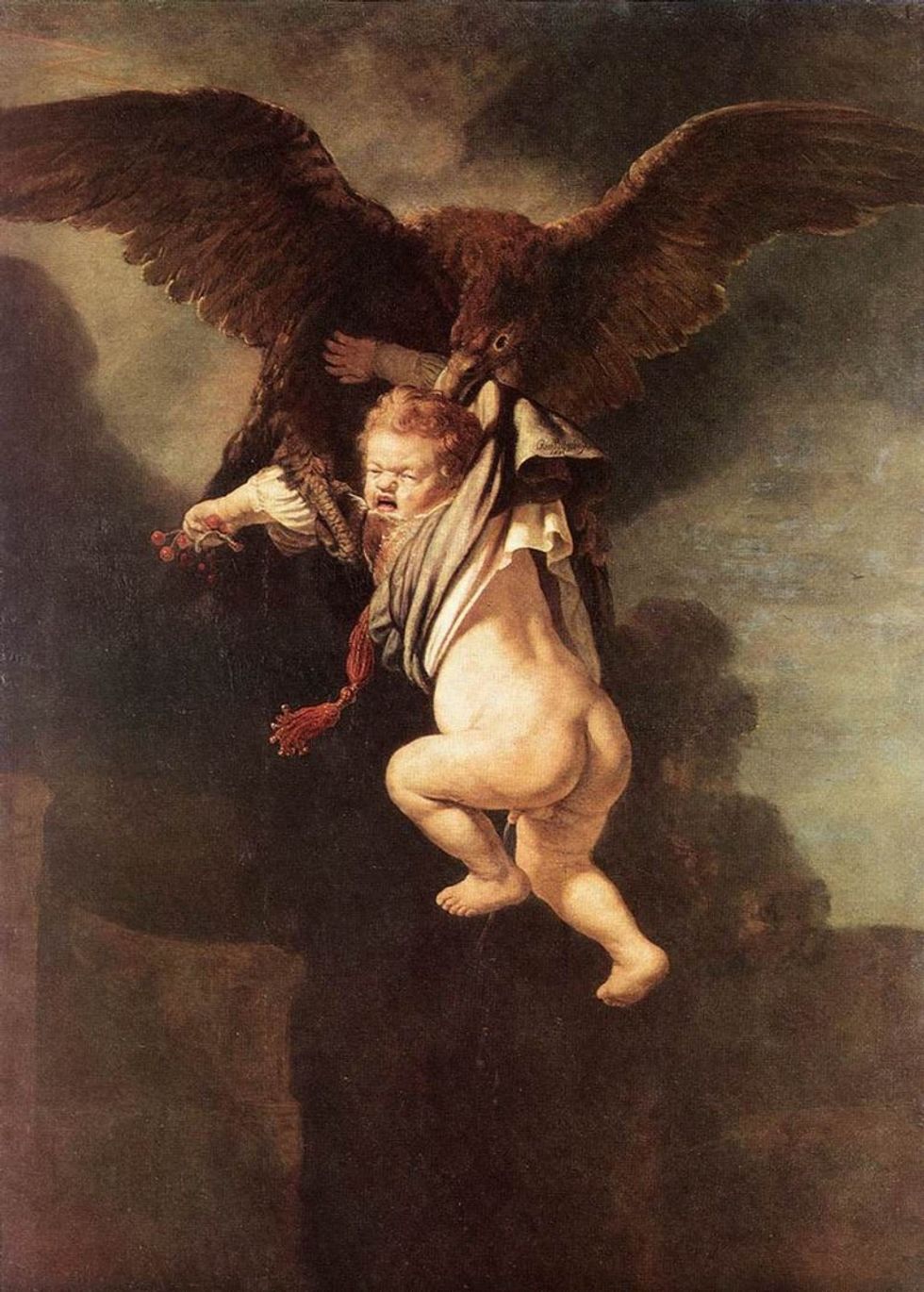 The worst part of never-ending winter is the driving. It is horrible just to slide across the ice walking, let alone barreling down the road at 55mph.
2.When you wake up and look out the window and see that snow flurry greeting you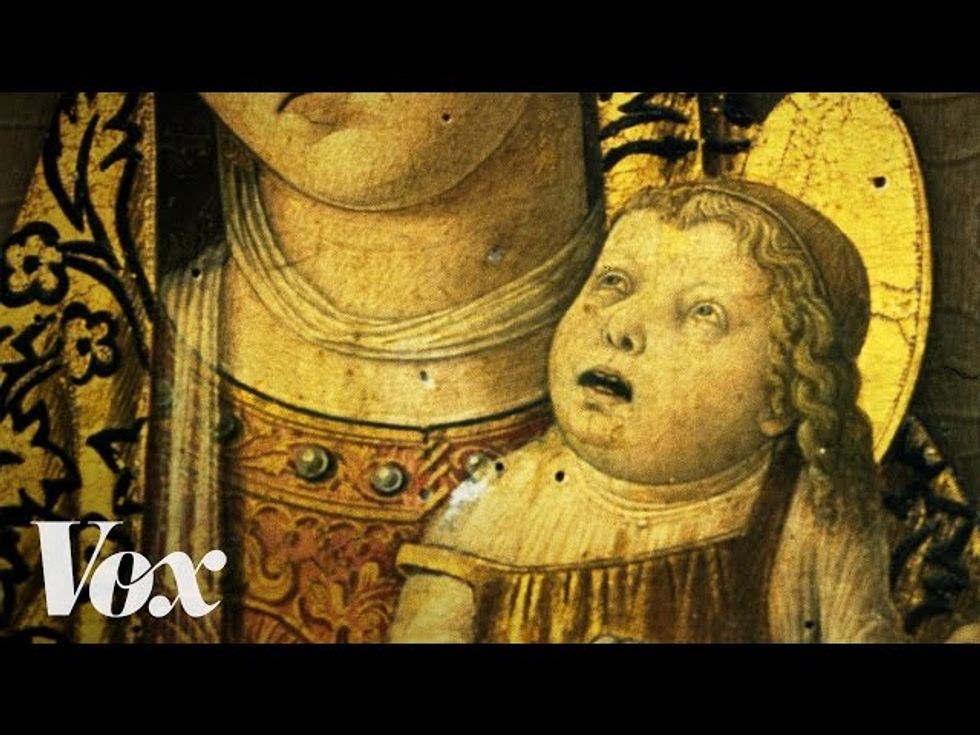 The dread that fills your soul as you wake up to see bleak, gray skies, and snow flurrying around is beyond measure. You know how you felt in the second Hunger Games book when you realized Katniss was going for the Hunger Games round two? Yeah, that's the level of dread.
3. When you are trying to stay warm but all your winter clothes are boxed away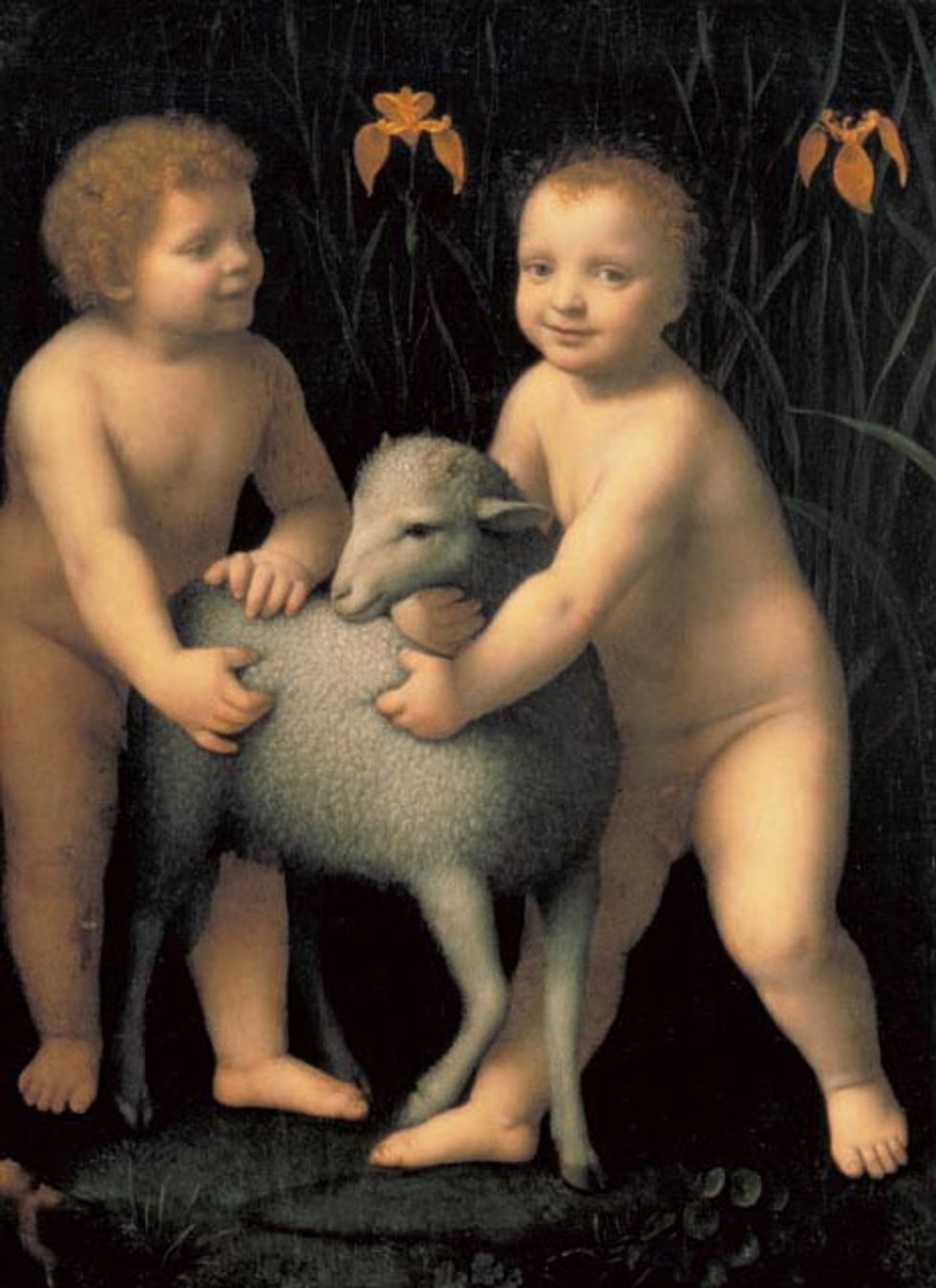 There is nothing more disappointing than breaking out your floral button ups and lacy dresses and having to cover them up with clunky cardigans and not quite warm enough jackets. Or even worse, you just continue to wear your winter clothing.
4. When they claim it's Easter but it's seeming more like Christmas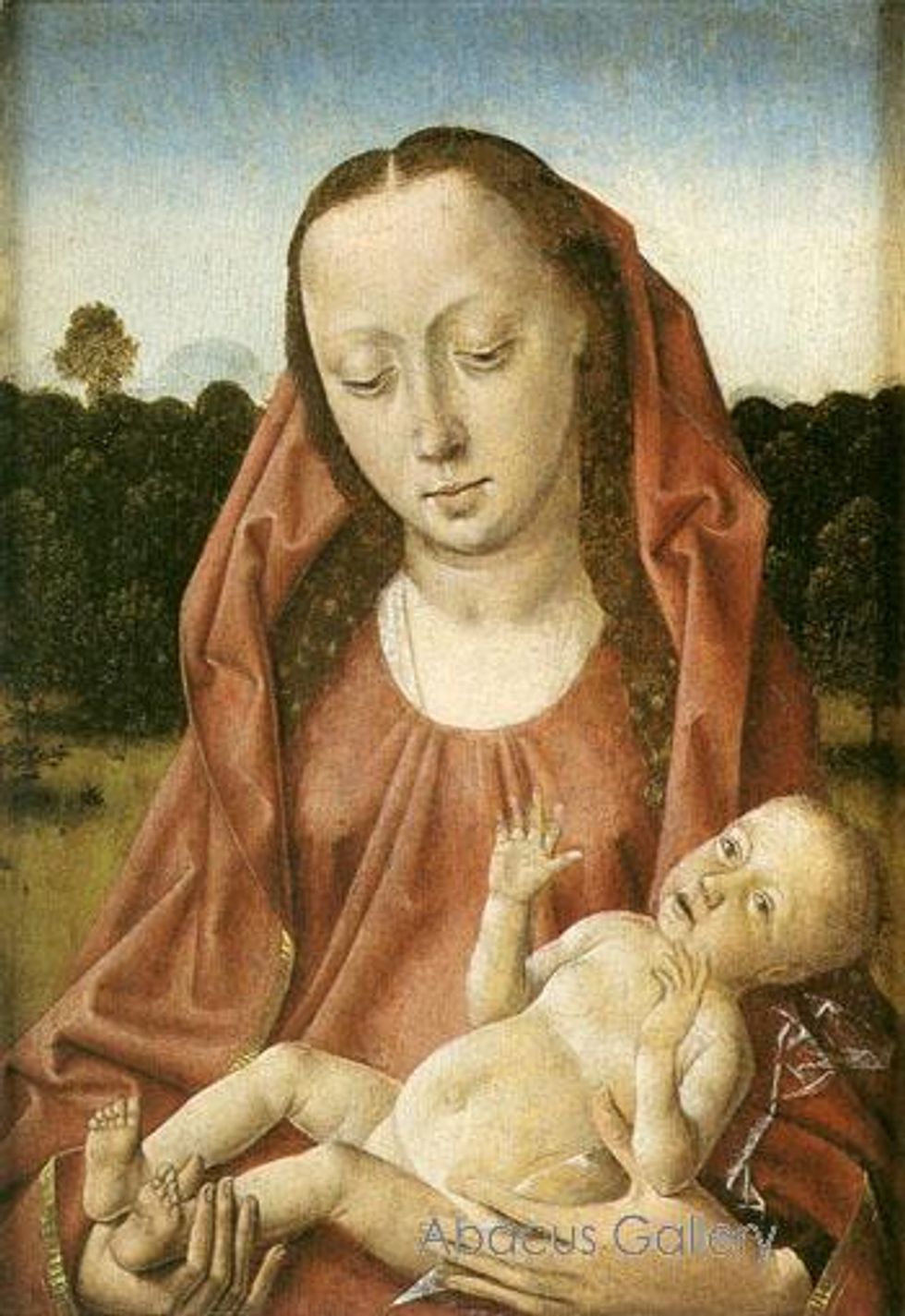 Nothing is more horrific than waking up on Easter morning to see large, heavy snowflakes murdering your tulips. Nothing.
5. When you slip and fall into a snowbank and you decide life is suffering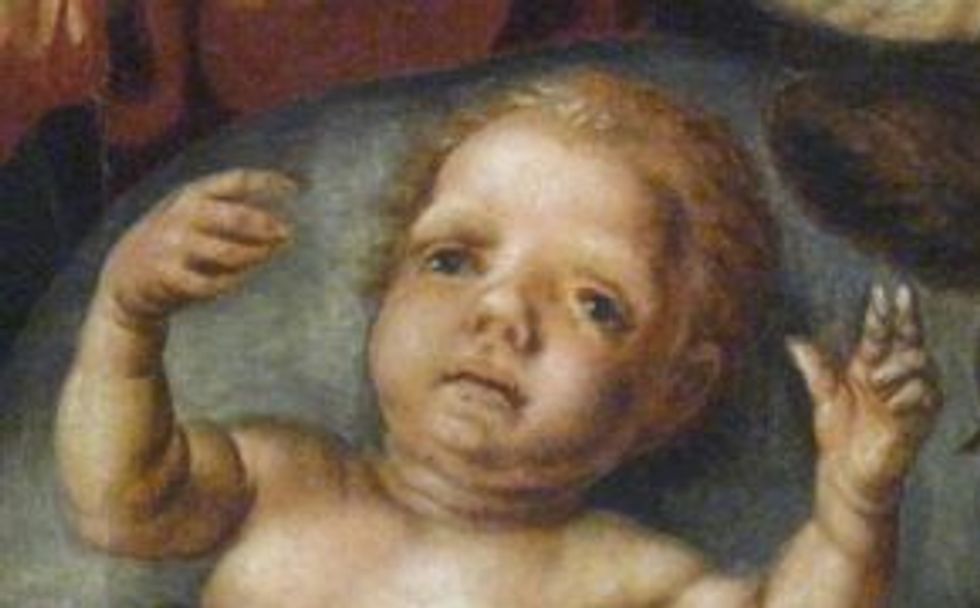 There's the point when you just give up and decide, this fate, and you must suffer. This is heightened when your work or school is out of salt and the ice is everywhere and you become one with the snow that is, in fact, colder than the air. Life becomes suffering, everything is suffering, I'm cold.