As a person, I've had most of the same friends since I graduated from high school. With being so insecure about myself, I never thought that I would be able to make friends like I used to. I wrote off the idea of being close to anyone else after I had and continue to lose so many different people in my life.
In the summer of 2018, I met two people who'd change that for me more than I think they know.
I walked into a new job and thought that I'd just coast through without getting close with my co-workers. Meeting these two people, though, completely rocked me. For the first time since I graduated from high school, I had allowed myself to be vulnerable enough to make the connection with them.
Angie, Courtney, and I are the greatest ones.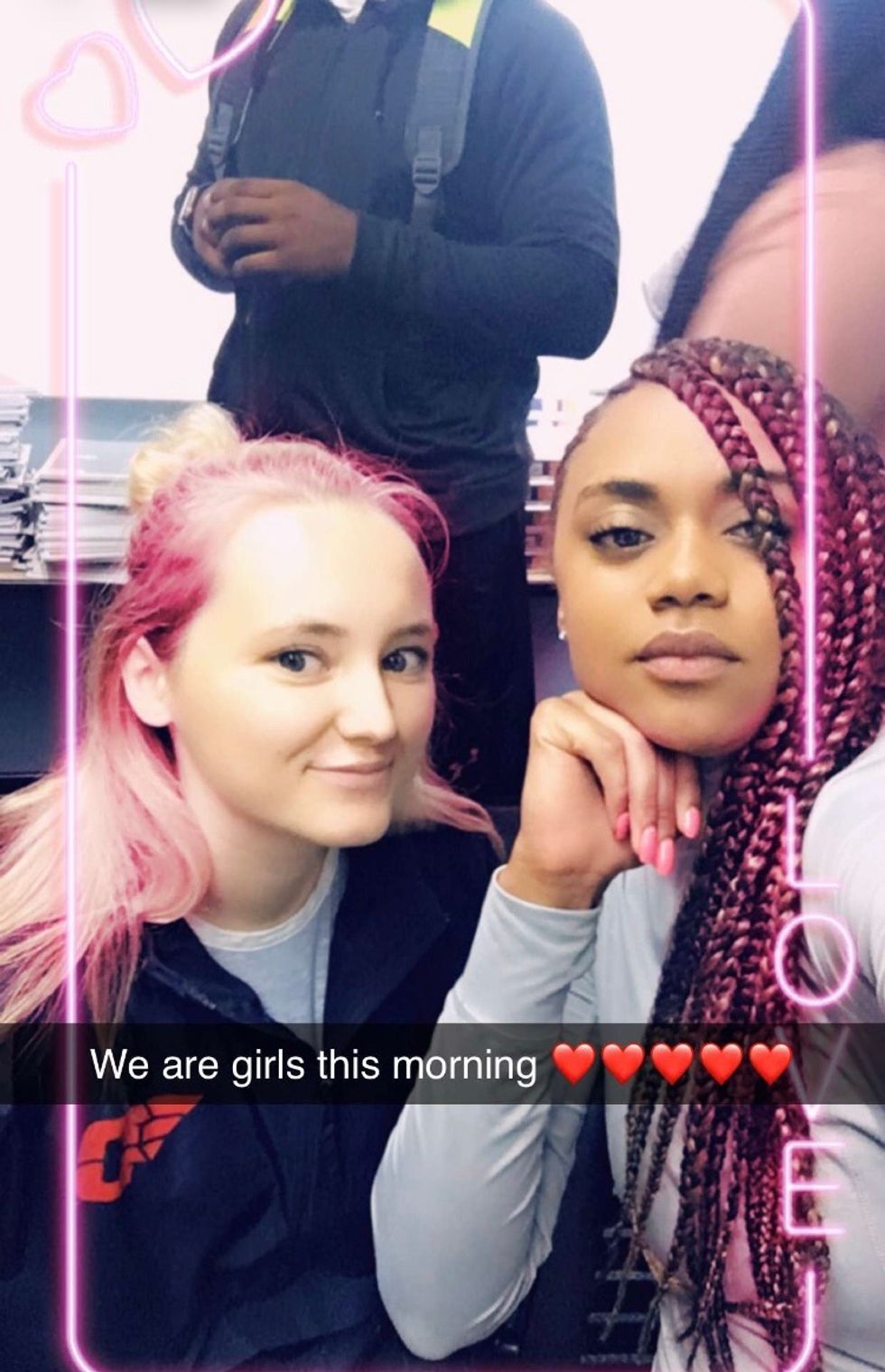 Brianna Gavin
To them, I have a lot of thanks. They gave me the opportunity to be my true self without being judged. They gave me the opportunity to see that I could still make friends if I wanted to. They helped me to see that I'm not as disposable as I think I am.
As this past summer began, we were all together again. When we first got together, it was like nothing had changed. Those connections were still strong and even though we were all living our own respective lives, when we came together we were back to being even closer than before.
When we're together, we are crazy.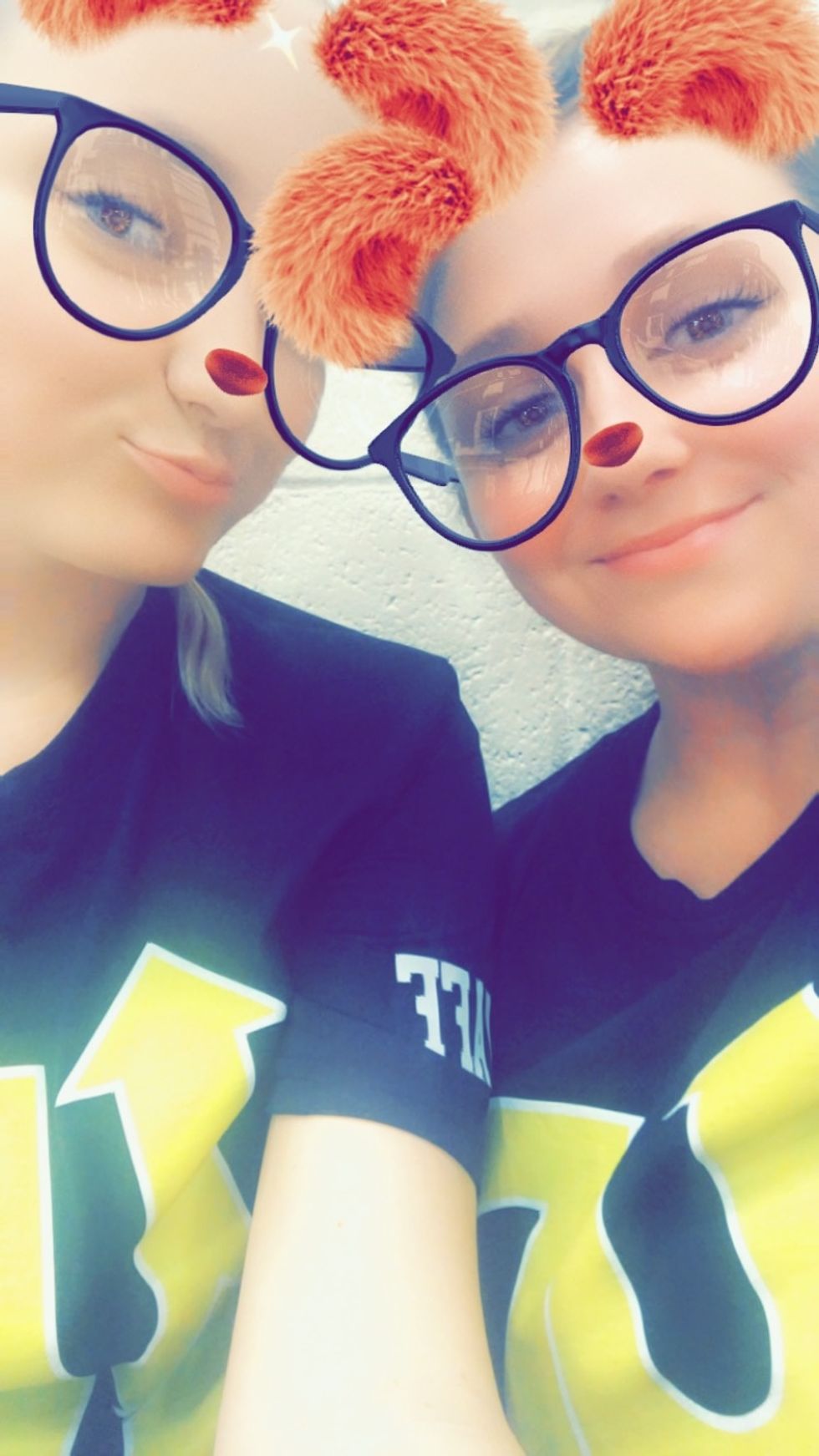 Brianna Gavin
Even on a bad day for any of us, just being together and laughing at some joke Angie made or some way Courtney used a new phrase is enough to make everything feel okay again. They've been the best role models for me that I could've asked for. I know that come rain or shine, both of them are there.

This friendship has taught me two main things: blood is not thicker than water AND that even the most different people can become friends.
I believe that God has placed both of them in my life to guide me, become mentors for me, and to keep me in check sometimes. Who else would teach me the electric slide or make me watch Friday? Who else would teach me about relationSHIPS and what a true "glow-up" is? Who else would go to Starbucks with me and boost my confidence on a bad day?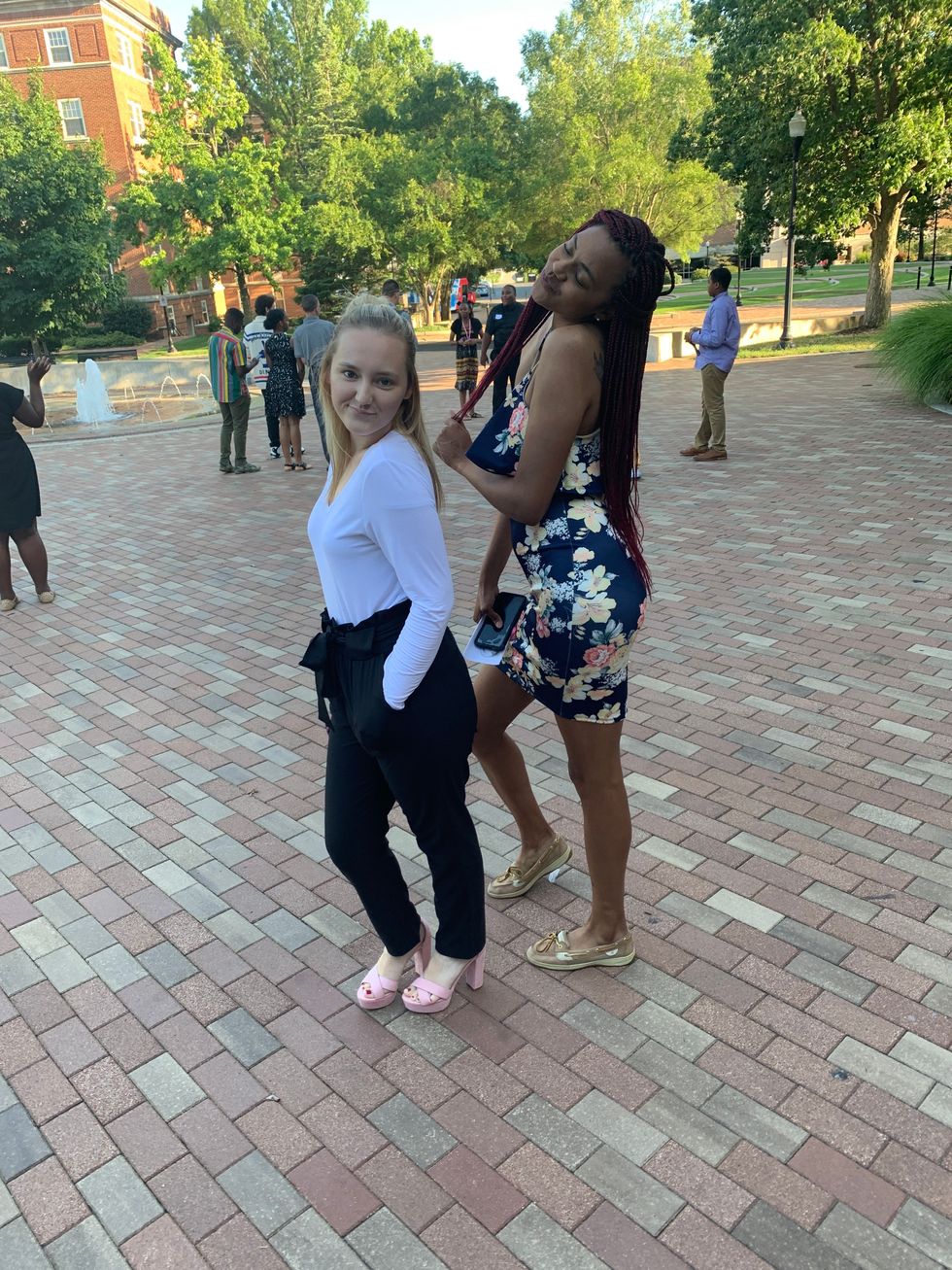 A middle school teacher, a 6'3 basketball player, and a short college student who writes. We're literally the beginning of a terrible joke. From the looks of it, we are very different from each other and that's why I thought when I first met them that I'd never connect with them. But when we started talking and growing with each other, that all changed.
Most simply, as this summer comes to an end and our time working together ends along with it, I want to thank both of them for being there when I thought no one else was. I want to thank them for teaching me new phrases, dances, songs, and movies that I can scare all my school friends with. I want to thank them for teaching me to be okay with who I am.
Last school year, I texted Angie and asked her why I was still in college. She and my other friends responded and I made a canvas that I keep hung over my bed as a reminder. Also last school year, I was struggling and when I reached out to Courtney, she not only understood fully but also offered her undying support. Even though we won't be together, I know nothing will change.

In the end, there's nothing in this world I'd trade our friendship for and there's no telling where we all go from here. And ya'll know I wouldn't trip.
Your browser does not support the video tag. s3.amazonaws.com
Love always,

Bri (Bri Bri if you're playing Lizzo or Will Smith....or Int'l Players Anthem)