"Did you know eighty percent of people in Arkansas don't have a college degree?"
My AP Physics 2 teacher happens to be the ACT Prep, testing and advanced track teacher as well — he is in charge of getting the juniors rounded up, seeing who's performing and who isn't, and making sure they do what they're supposed to. Our physics classes, oft as not, start with some sort of pro-tip, lecture or Q&A about college and our futures.
I've learned to expect these little factoids as gateways into a lecture, and I settle into my seat, prop my feet up and start chewing some gum. After twenty minutes of lecture, we dive into physics for the remaining eighty minutes of class. At 12:08, the bell promptly goes off, I spit out my gum, and I'm free.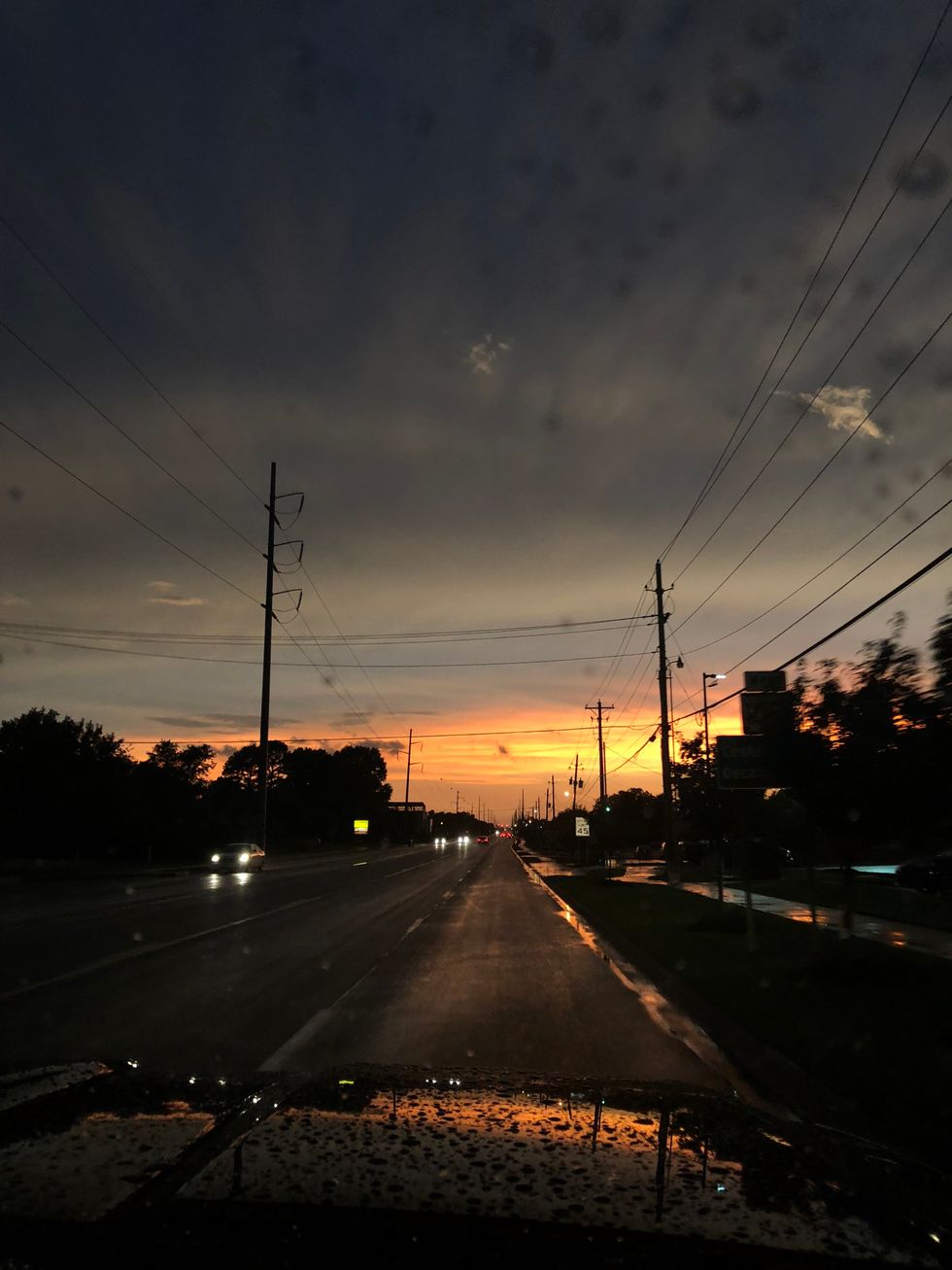 Darby Haskel
I grab a bite to eat in the lunchroom, sit down with friends long enough to eat a banana and then stand up again to go. Parking spot 370 is pretty far from the side of school I'm on — my high school is built like an L, and I'm at the crux and having to walk to the end of the long part. The parking lot is full of two types of people: those that drive smaller, brighter-colored cars, and those that drive trucks. My black Chevy Silverado dwarfs the Honda parked next to it. I turn the key, and the engine growls with delight. I wait, finishing a protein bar as my phone connects to my car's Bluetooth.
LOADING.
NOW PLAYING: "AIN'T NO REST FOR THE WICKED." ARTIST: CAGE THE ELEPHANT.
The drive home is twenty-five percent suburb, seventy-five percent cow pasture. Bentonville West High School is the largest building in Centerton (or pretty close), and you can almost see it from the water towers. With Wolverine Stadium lit up at night, it's the town's very own supernova.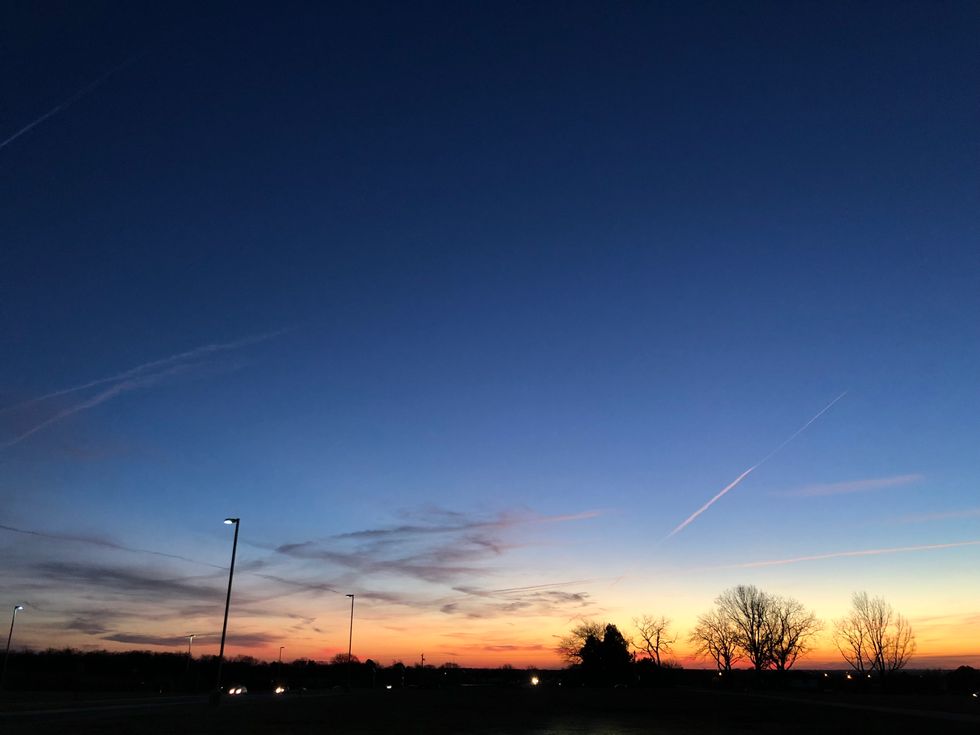 Darby Haskel
I turn into my neighborhood, take the winding road past the bridge, past the pond, and down my driveway. Coming through the porte-cochère, I can see a herd of cows barely a wire fence away. It's baby season, and most of the calves are in a pile sleeping in the afternoon sun. I say a quick hello to Stella, the only Portuguese water dog in Centerton, and Otto, the only black cat that I've seen almost anywhere. I give them treats, then I'm out the door, starting my truck and off to work.
I'm at the Mercy Physical Therapy Outpatient Clinic within fifteen minutes — I had to stop at a Neighborhood Market and grab myself and one of the PTs an Arizona RX Energy, the evolution of sweet tea.
The song stops.
NOW PLAYING: "IN MY MIND." BY: DYNORO, GIGI D'AGOSTINO.
Maybe not quite what you expected living in Arkansas was like. Believe me, this wasn't what I expected either, moving from Denver, and being from Southern California. I've lived in cities right up until junior year of high school. In Denver, there are five freeways you have to worry about. In Northwest Arkansas, you don' even take I-49 unless you're going out of state.
Northwest Arkansas is known as the home of Walmart to most anyone familiar with the region. The very first Walmart is still operational (and now doubles as a museum and the ice-cream-filled Spark Café) on the Bentonville Square. There's a Walmart for every person, dog, cat, bee, and cicada in a fifty-mile radius.
But. This place is so much more than a corporation.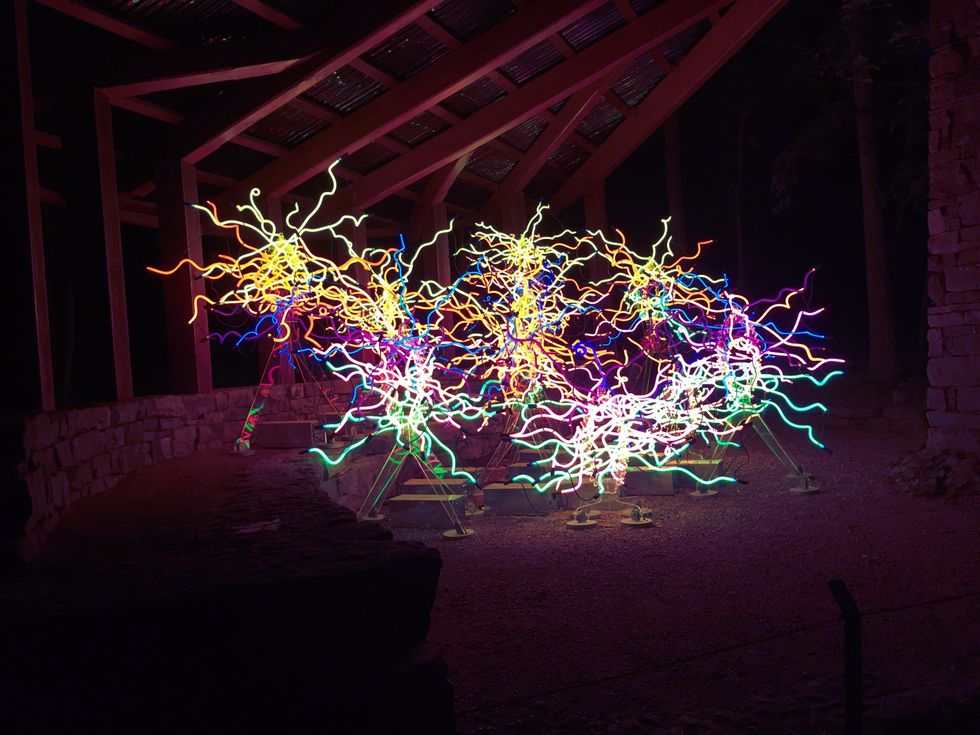 Darby Haskel
It's the magnificent art museum tucked away in the hills, called Crystal Bridges and built like tortoise shells to blend into the landscape. It's Devil's Den down by Fayetteville. It's small town living with a modern twist, with cow pastures and coffee labs called Onyx snuggled up against each other. It's the Razorbacks and GO HOGS! and WOO PIG SOOIE! stickers under every Arkansas flag.
It's the Louise Thaden Field, which houses the restaurant Louise, OZ1 Flying Club, Summit Aviation FBO and flight school, and a rotating museum hangar. It's the Friday night lights, Bentonville versus Bentonville West for the conference championship. It's the hundreds of miles of mountain biking, river kayaking, lake boating and running trails that zigzag everywhere where there's nature. In the Natural State, that's a lot of places.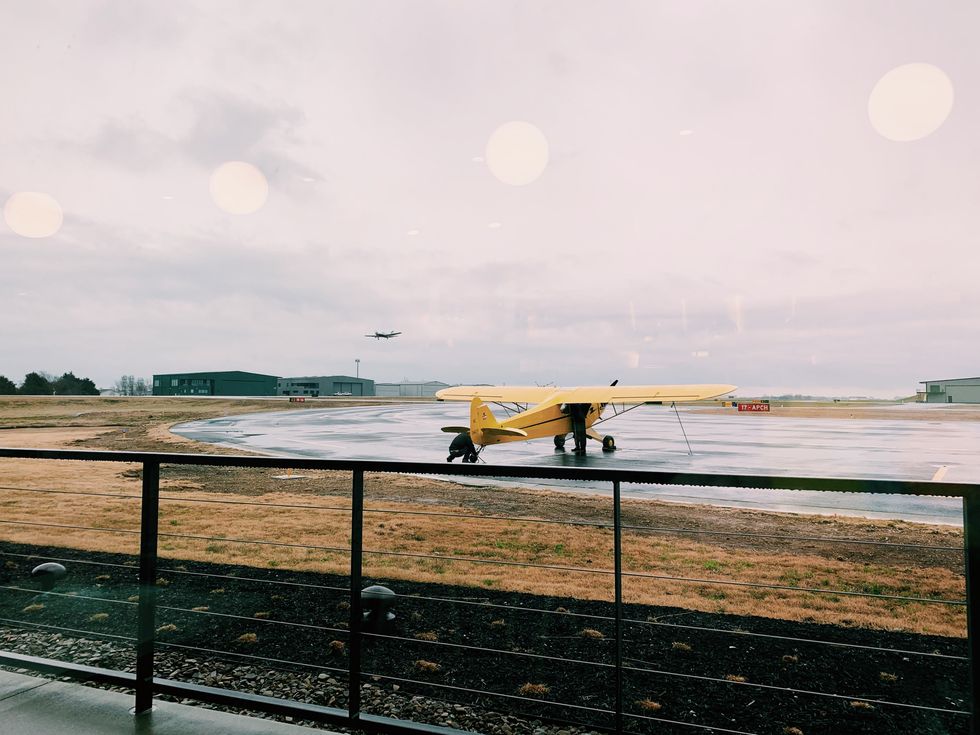 Darby Haskel
There's one thing Arkansans has in abundance that even Coloradans lacked: genuine pride for where they live and genuine humility about themselves. The bless-your-hearts and let-me-help-you-with-that never get old, the little comments about how lovely your outfit looks or just the small ways hospitality is displayed — that's what Arkansas is about. Sure, not everyone in the state has a college degree, but we have some of the best plumbers, electricians, stage techs and constructions workers you can find.
Small town? Yes. Rural? Yes. Hipster? Oh yeah. No, Arkansas can't be quantified, and Arkansans don't try to. Here, you live life in the moment, whether that means cow showing, track races or airplane aerobatics.
Darby Haskel