This weekend as we got ready for a night out on the town, my friend introduced me to some new songs that have a production story equally impressive as the songs themselves. The songs were created by independent young artists and produced by fellow college students!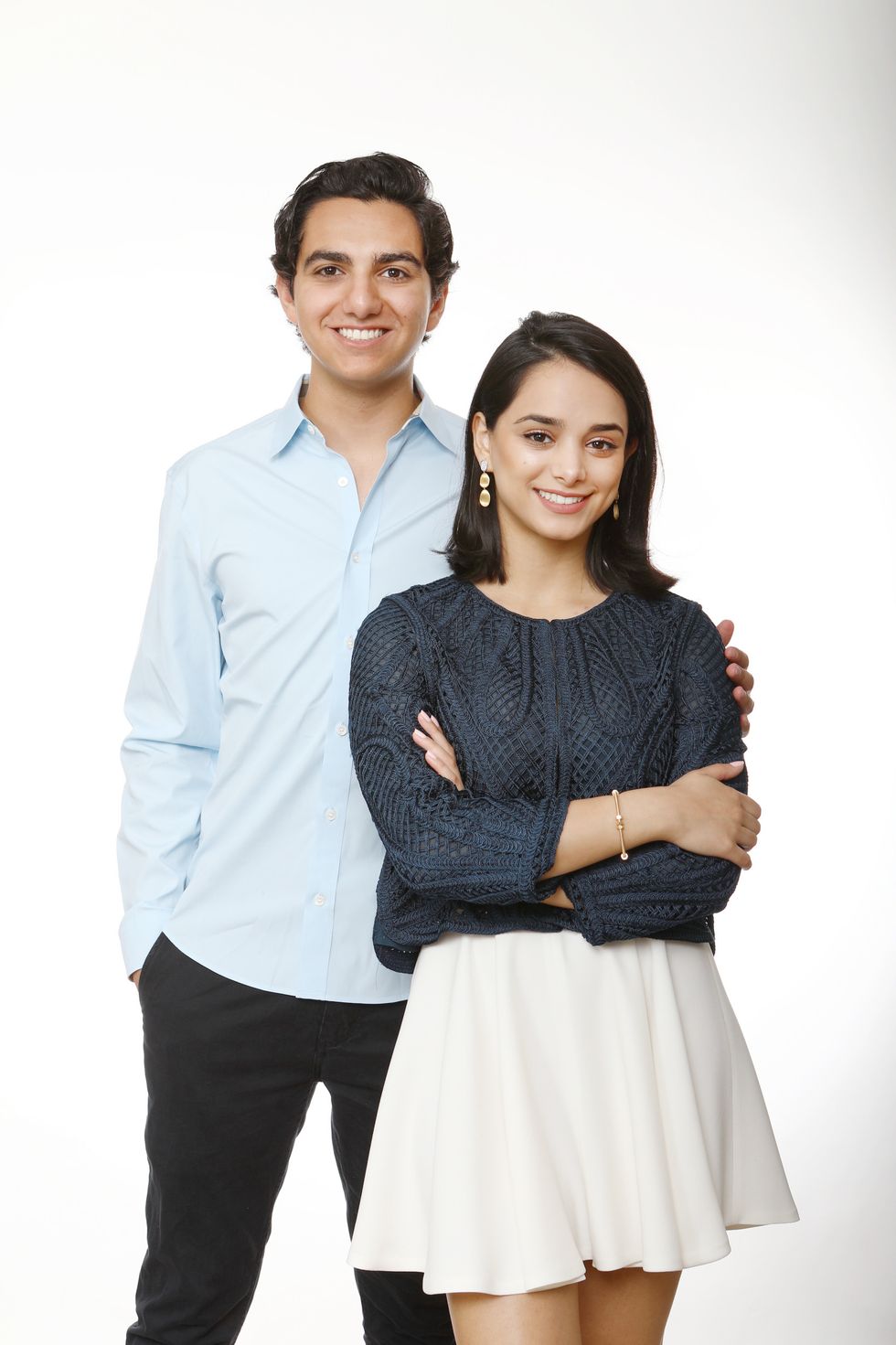 guinrecords.com
Born out of hours spent in a college dorm room listening to underground artists on Soundcloud and YouTube (can't say I'm not guilty of this either), Guin Records co-founder Milan Kordestani teamed up with his sister, Misha, to forge a sibling venture that combines his business acumen with her artistic vision. I love stories like this from people my age. The brother-sister duo shares a unifying and relatable ideal: Music creation and promotion are based on teamwork, which is integral to discovering new talent. Now Guin Records is a fully operational, U.S.-based independent record label that provides undiscovered young artists access to first-rate production, promotion, and distribution.

The label maked its initial mark in the urban music industry, with its debut hip-hop album "Uncharted" dropping on iTunes and Spotify on July 1st. A watershed milestone for the label, it features a collection of over 14 artists, each track providing an auditory vignette of assorted emcees determined to make a name for themselves.
Guin Records' ambitions are evident in the three singles—"Wave" by Prospectz Nation, "One of Us" by Prophecy and "Still Doin' It" by Surve—released in the weeks leading up to "Uncharted." As my friend and I got ready for the night putting on our lipstick and such, we couldn't help but get down to these catchy songs.
"Wave" begins with some hypnotic, washed out vocals that's quickly subdued by alternating bursts of shimmering synths and punchy baselines, peppered with some opportune spurts of horns to give this smoker's anthem a healthy taste of jazzy flair. Breezy, yet thumping, "Wave" could easily find itself situated in a Majestic Casual or on a summer-themed Spotify playlist. It's almost tailor-made to transcend you into a hazy, sun-tinged daze.
A similar carousel feeling is all over "One of Us." It's the banger of the bunch, the beat mixing an airy, pitched-up vocal loop with throbs of bass pulsating throughout the track, giving it a wistful bite. Prophecy fancies himself as the Mafioso-type, and the images he evokes are well-worn, even if it works off an almost lunatic script, claiming he doesn't "need a hat to know [he's] supreme" and that he's "focused on all this green." With its repetitive hook, wild energy, and tight rhymes, "One of Us" has this lingering dark and ominous swagger, almost like Prophecy has this intuitive sense that he will command the attention of whatever room he steps into. He tells the listener to "run it up," and perhaps we should heed that advice. It is a great addition to my pregame playlist.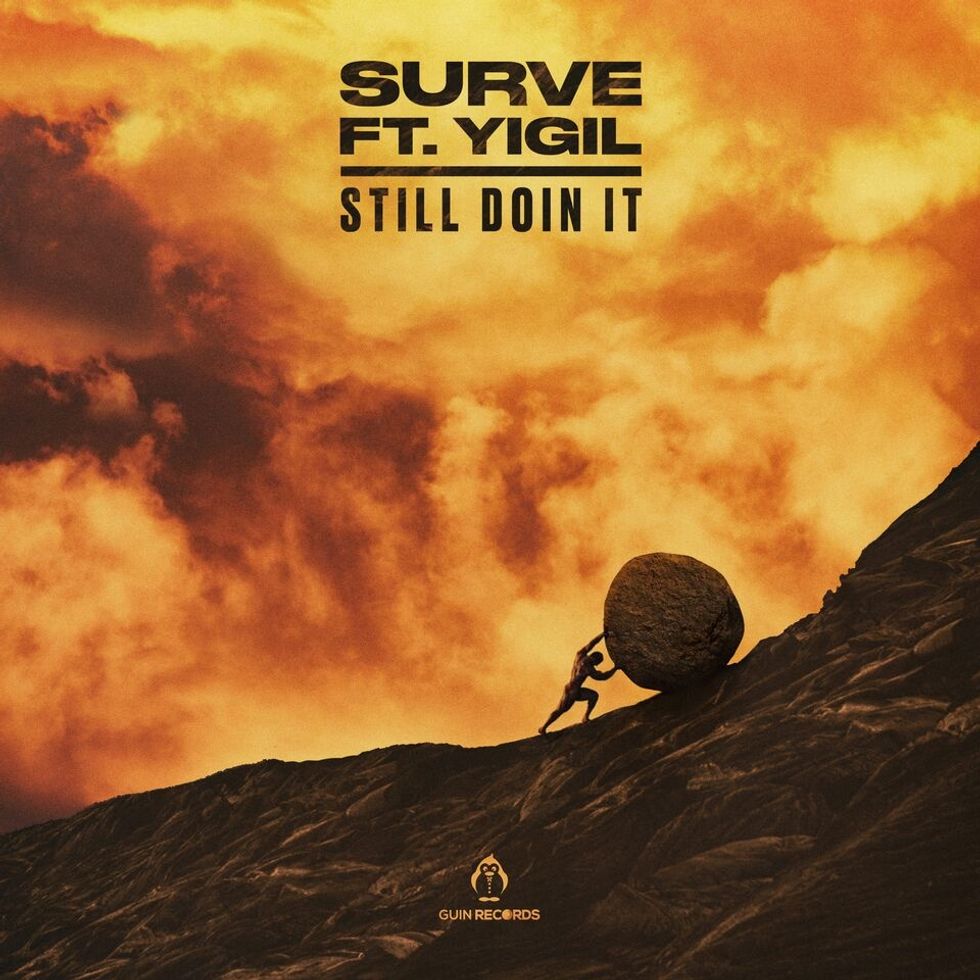 guinrecords.com
Of the three singles, "Still Doin' It" is the most rooted in traditional hip-hop. The track is sparse, mellow, low-key, but laced with additional instrumental flourishes, separate melodies in the form of piano keys and picked the guitar to give it a '90s East Coast vibe. Surve's flow is ferocious and unrelenting, gritty but emotional. The cover art's allusion to Sisyphus approximates the song's message "Still do it for the realest, still mixin' lyrics in the lab like a chemist." His verses feel like he's giving it all just to get out of the booth and crank out some more tracks. One may think Yigil's feature could slow Surve's momentum, but the hustle doesn't prove to be zero-sum, it's only invigorated. While the former two singles concern themselves with the you only live once kind of party mentality, "Still Doin' It" is a reminder that the grind to the top continues the day after. It provides an uplifting, motivational compliment to the sun-kissed "Wave" and the shadowy "One of Us," almost like each song was specifically curated to be the ideal backdrops to your morning, afternoon and night.

Where all three tracks differ in ambiance, they are united by the braggadocio that comes with an emcee trying to make a name for themselves. If these three tracks are only a sampling of what's to come, then "Uncharted" is shaping up to be a worthwhile listen. My friend and I enjoyed them and will continue to root for these young artists.