2009 was 10 years ago...
Now that we're in 2019 we look back at 2009 as a much simpler time than today.
Number one reason why: We were younger and had fewer responsibilities and didn't know better.
Number two: Social media was still in its infant stage.
Which is why you will not believe that the following nine things I'm about to show happened a decade ago, in 2009.
1. Kanye West and Taylor Swift VMA's Diasater.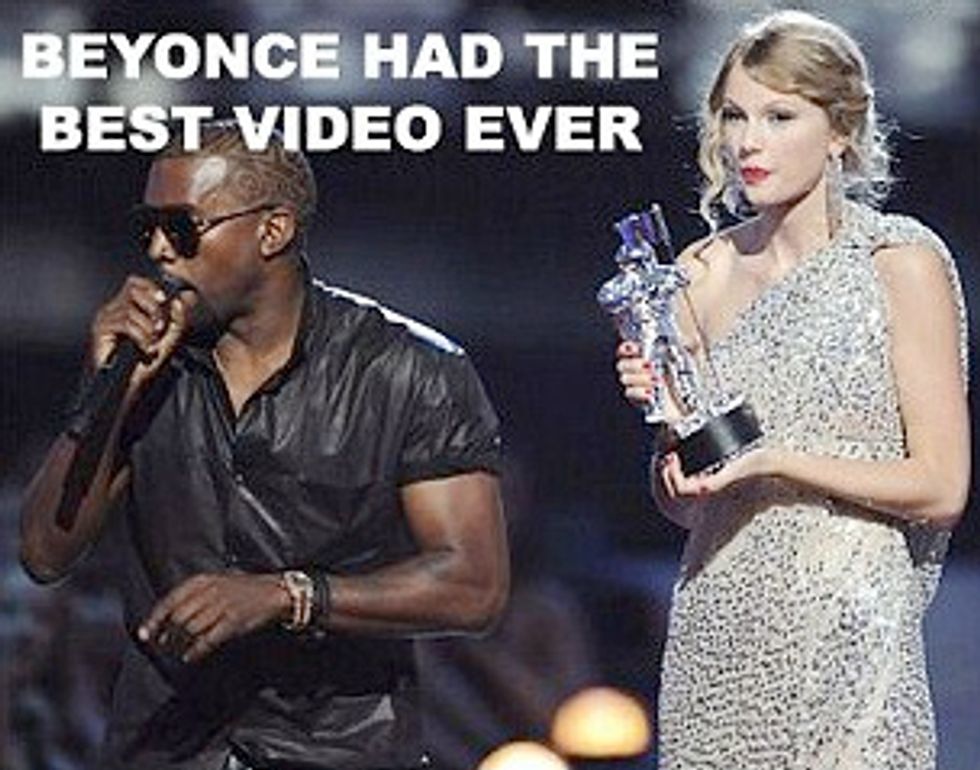 When did things go all downhill for Kanye West?
There was once upon a time when he was just viewed kind of weird guy but an extraordinarily talented artist.
But then on the night of the VMAs, Kanye did one of the stupidest things ever and disputed the winner of a meaningless award at a meaningless awards show. And that winner just so happened to be the new virgin princess of American pop music: Taylor Swift.
West's entire image and career were destroyed because of the incident and the already weird artist descended into a decade of madness.
He was crucified.
Looking back on it, this incident somehow represents a simpler time when Kanye was making headlines for just being drunk at an award show instead of probably being mentally disturbed.
I always wonder what if this didn't happen?
Would Kanye be married to Kim Kardashian?
Would Taylor Swift still become a pop icon?
Would Trump still be elected President?
One thing's for sure is that this was the beginning of Kanye dragging us into a place worse than Hell over the next decade.
2. Kanye couldn't take a gay fish joke.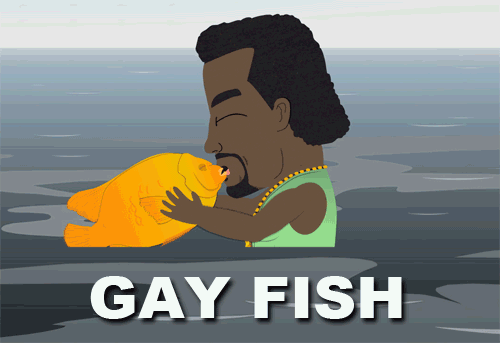 Giphy
Oh no, we couldn't stop with the VMAs with Kanye, we also had to include the classic South Park episode about him not realizing that being called a gay fish is just a joke.
3. Did you know "Avatar" came out in 2009?
James Cameron's "Avatar" is actually 10 years old people.
And the promised sequels have still not come out.
"Avatar" was a huge sensation when it was released in December of 2009, becoming the highest grossing movie of all-time and the first to gross 2 billion worldwide.
Is "Avatar" a simple story borrowed from "White man saves Indians from other White men" movies like "Pocahontas" and "Dances with Wolves" and feels like an immense display of James Cameron's ego?

Yes, but it's still a great and influential movie.
4. Lady Gaga's star is born (Get it?).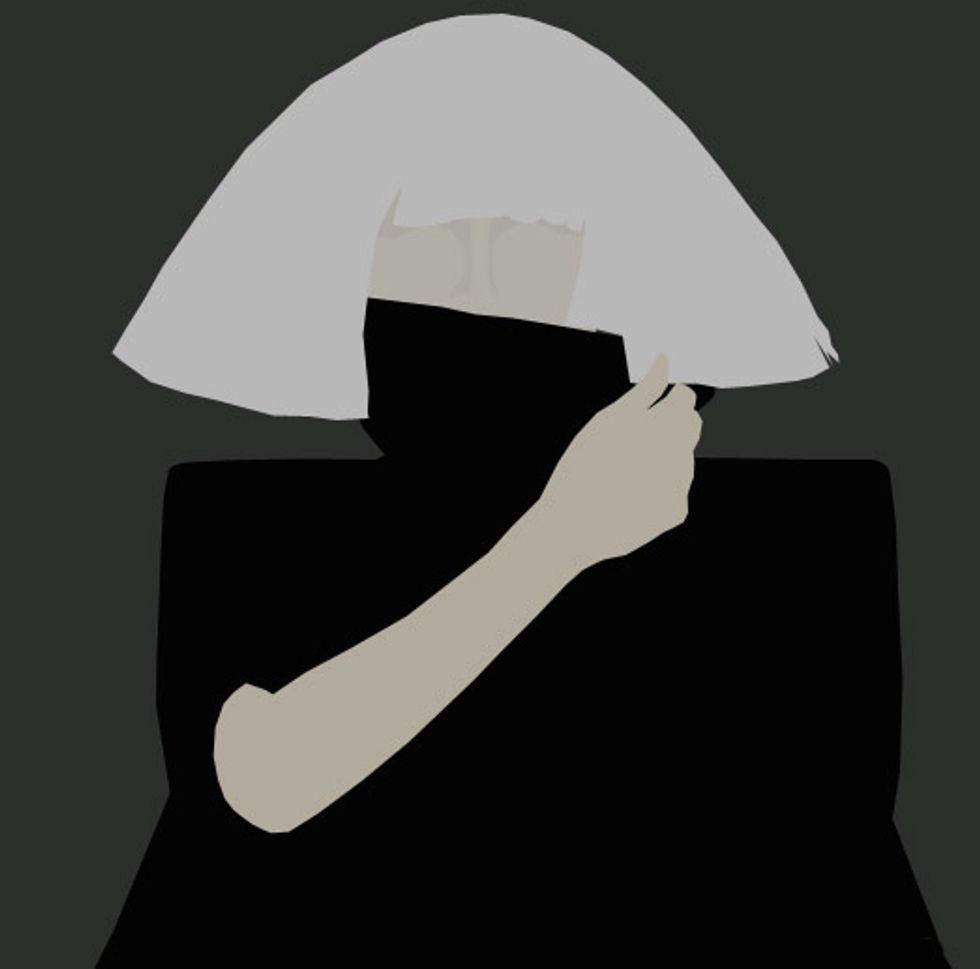 Remember when we didn't even know what Lady Gaga looked like without makeup and bizarre outfits?
That was when she became the artist for a generation after following her breakout album "The Fame" in 2008 with the expanded "The Fame Monster" in 2009.
Gaga released classic hit singles of her catalog like "LoveGame", "Paparazzi", and "Bad Romance" in 2009.
10 years later and Gaga has ascended into legendary status. Not only has she won 9 Grammies, but she won a Golden Globe for acting in "American Horror Story", earned a Best Actress Oscar nomination and Best Original Song win for "A Star Is Born."
And she's only 32 as of this writing.
5. The Undertaker and Shawn Michaels have the greatest WWE match ever.
There are two kinds of people in this world:
The ones who like to think of wrestling as the F word.
And the ones who think wrestling when done right is one of the most thrilling spectacular forms of theater, athleticism, and entertainment in human history.
No wrestling match in history proves the latter thought's point than the match between The Undertaker and Shawn Michaels at WrestleMania XXV in 2009.
Shawn Michaels and The Undertaker aren't as well known outside of wrestling circles as much as Hulk Hogan, The Rock, and John Cena. But in wrestling circles, they are two of the most beloved and respected performers of all-time with nearly 50 years of pro wrestling experience combined.
The two veteran icons faced off at WrestleMania, with The Undertaker putting his 16-0 WrestleMania record on the line against Michaels, a wrestler who had the best match at WrestleMania so often in his career he got the nickname Mr. WrestleMania.
The match was a perfect combination of Undertaker's striking power and big-man athleticism and Michael's high-flying and masterfully crafted in-ring technique.
The two men were perfect contrasts. Ying-and-Yang. So much so that Michaels made his entrance in a white hat and jacket descending from Heaven as a real-life born-again Christian and The Deadman ascending from Hell (not in real life) with a black hat-and-jacket.
As most predicted, The Undertaker would prevail, extending his WrestleMania streak to 17-0 (His streak would last until 2014 when he lost to Brock Lesnar at WrestleMania 30 and I still can't believe it happened.)
The half-hour long match they had, along with the excitement and spectacle of being in WWE's version of the Super Bowl, makes this highly considered to be the greatest wrestling match of all-time.
6. Tiger Woods scandal and "South Park" cures sex addiction.
Before December of 2009, Tiger Woods was revered and admired as an athlete only comparable to Michael Jordan. He was on track to break Jack Nicklaus's record for most career major wins and go down in history as the undisputed greatest golfer ever.
And then...sex scandal.
As it turned out the worshiped Woods had several personal issues as an adulterer and sex attic. His public image was ruined and Tiger fans have been waiting for the aging, injury prone icon to return to the player he once was before the scandal happened. Even with the occasional tease, Tiger has never returned to greatness, and never will.
This leads to the other classic "South Park" episode can't be forgotten either as another great achievement in 2009 when America finally cured itself of sex addiction by killing an alien wizard in Independence Hall.
SEXUAL MISCONDUCT WOULD NEVER HAPPEN AGAIN.
7. Obama had dark hair.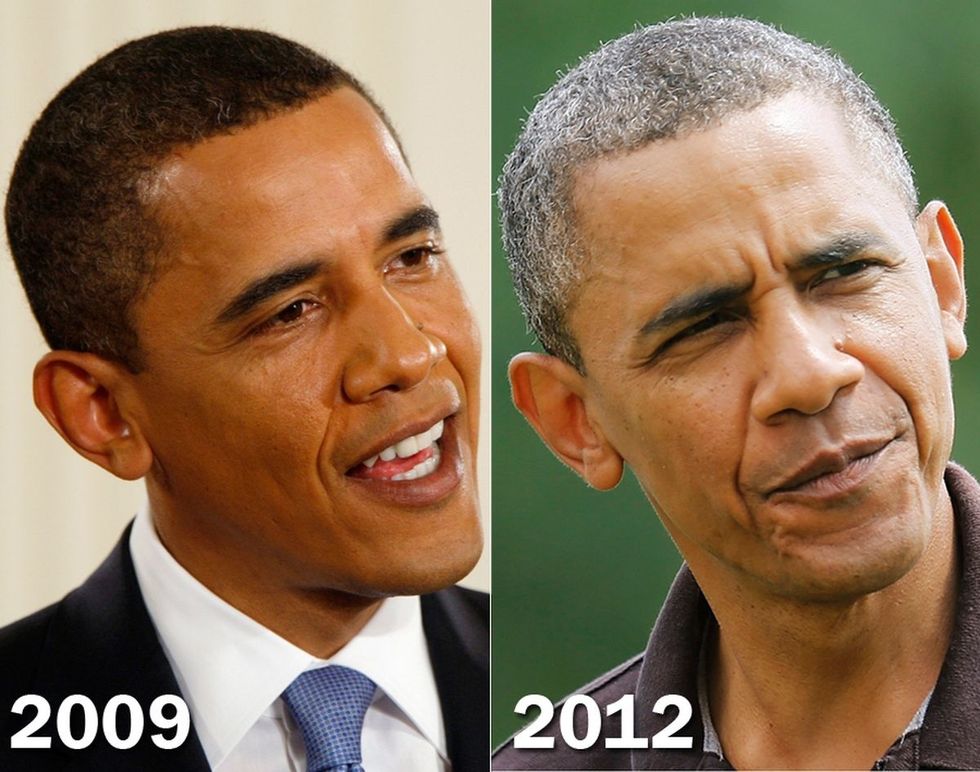 2009 was the first year of Barack Obama's historic presidency, it was also pretty much the only year of his tenure in the oval office when he had dark hair. The rest of his time he had gray hair.
Which color is your real hair Obama?
Being President is a brutally stressful job, but Obama and a couple of his predecessors had the misfortune of the internet capturing their hair going gray and face getting wrinkled day-by-day.
Very symbolic of going into office as a young and optimistic President and leaving office eight years later completely worn out and disillusioned in the end.
8. Yankees win 27th World Series.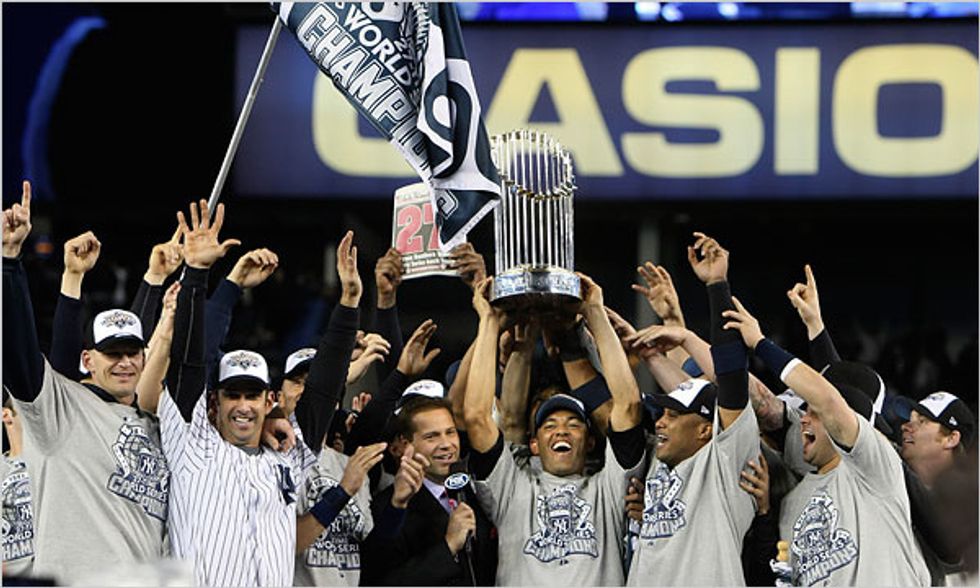 The New York Yankees ended a 9-year championship drought by defeating the Philadelphia Phillies in the 2009 World Series in 6 games AND I DON'T WANT TO TALK ABOUT IT.
9. "The Hangover" was released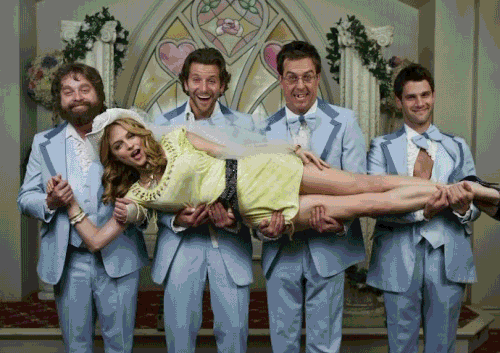 Can you believe one of the defining comedies of our generation is now a decade old?
Todd Phillip's raunchy comedy launched the legendary career of Bradley Cooper, made Andy Bernard a movie star, made Zach Galifianakis a thing for a while, made Ken Jeong a tv star, and made Mike Tyson likable!
The sequels to "The Hangover" were both copycat letdowns, but the legacy of the original will only grow stronger over time.