Overlooking this extreme heat wave, Fall is on the way! Fall is one of my favorite seasons because it has perfect weather, beautiful scenery, and fun fall-activities. Fall in Upstate New York is breath-taking and every time it comes around, it brings excitement and joy.
1. Fall Clothes. Period.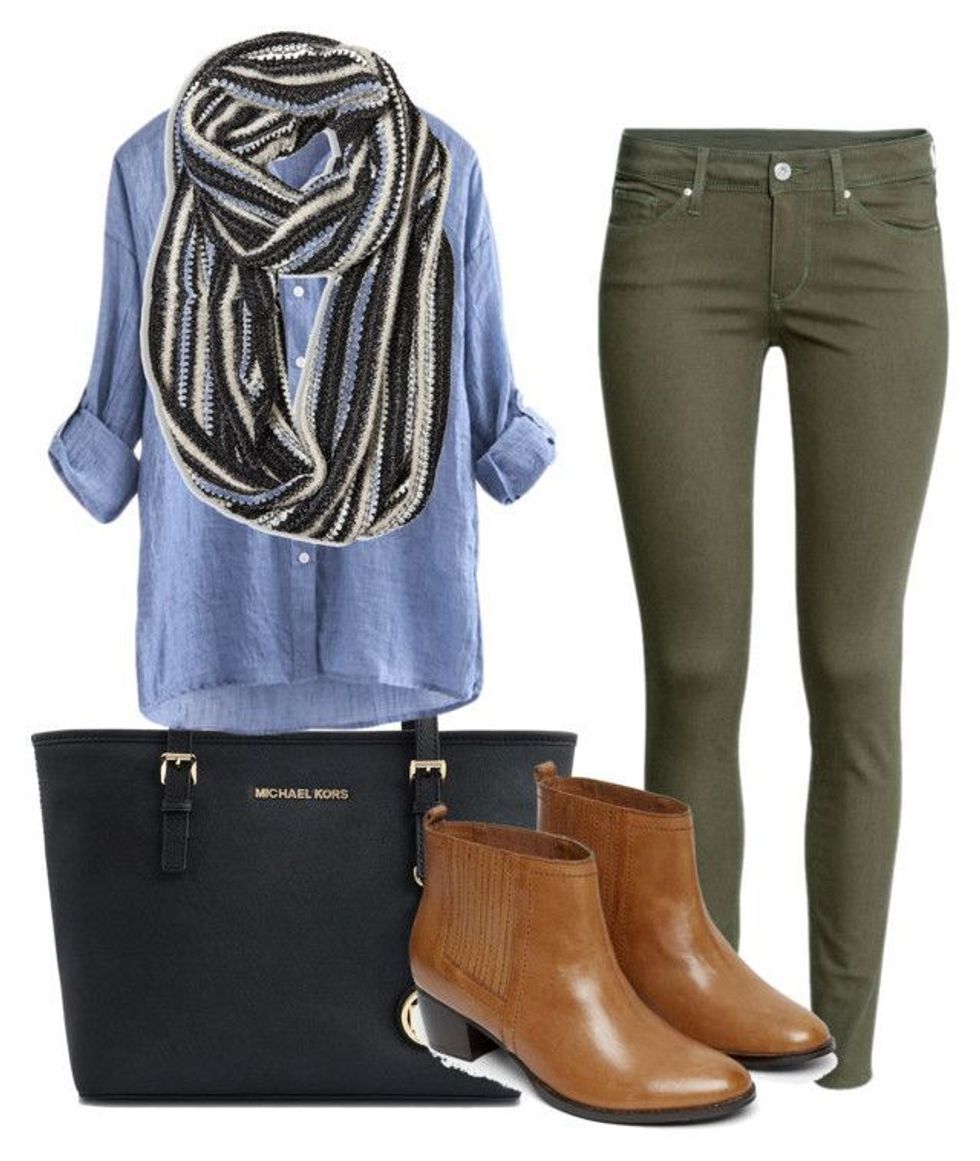 Sweater weather! You can finally go into your closet and find your cozy knit sweater and wrap yourself in it for class. It's cute, comfy, and keeps you warm and snug. In addition to cute sweater, you can bring out your fall boots, jeans, leggings, fuzzy socks, scarves and jackets! Now that you aren't melting under the thousand degree sun, you can layer and accessorize your clothes without the worry of dying of a heat stroke.

2. The Apples!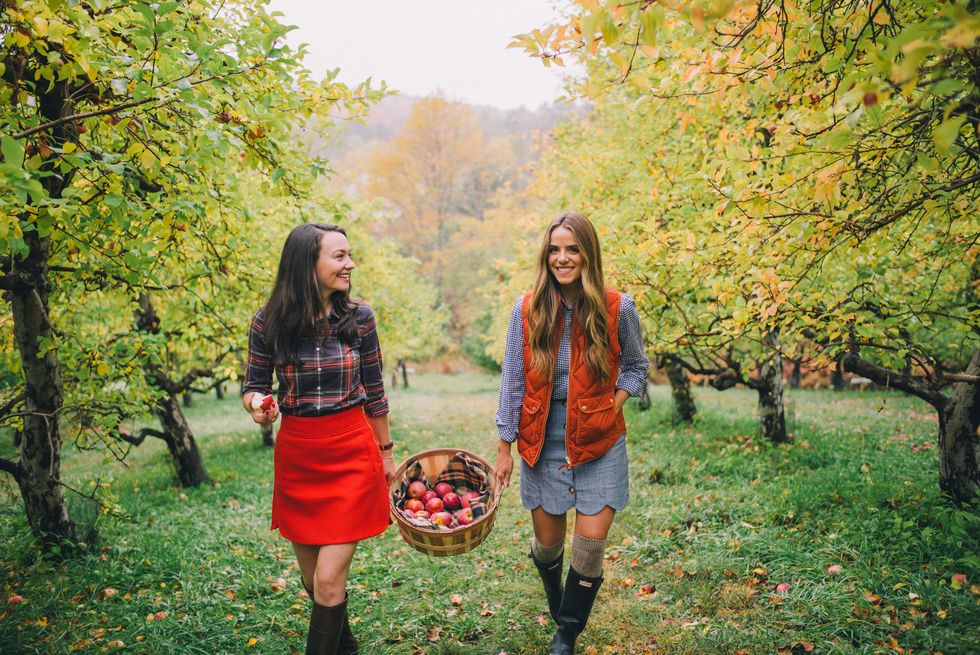 If you haven't been apple picking in Fall, have you really been living your life to the fullest? Rally up all of your friends and go to your nearest apple orchard and have a fun day taking cute pictures and picking perfect apples.
3. Pumpkin Spice Lattes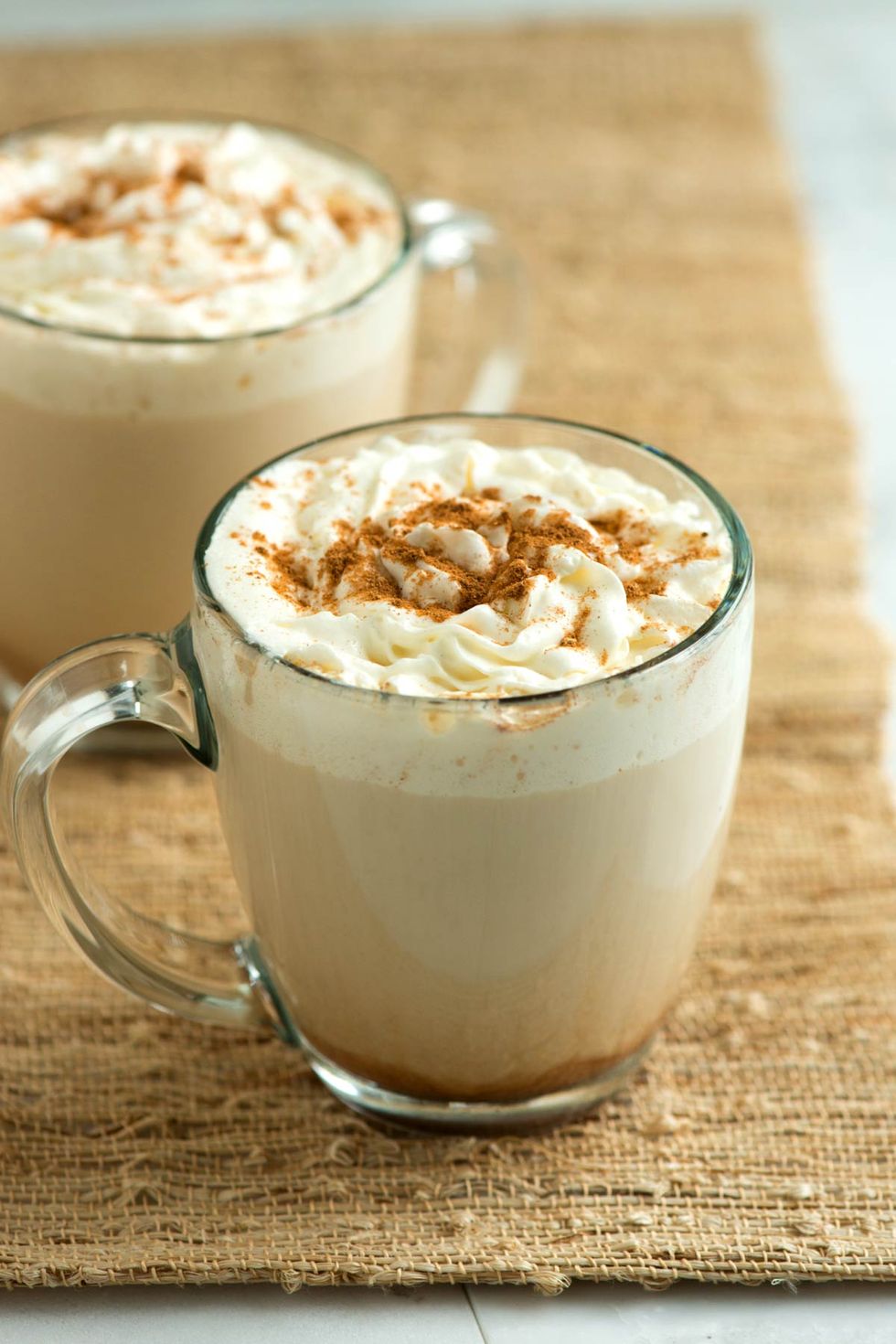 I know, I know. This is such a cliché thing to say, but it's true. There are only certain flavors that come out only in this class that makes them so special. I'm not an avid fan of PSLs, but I will always get one when the season starts just to get myself into the "fall-spirit."
4. Trick or Treat!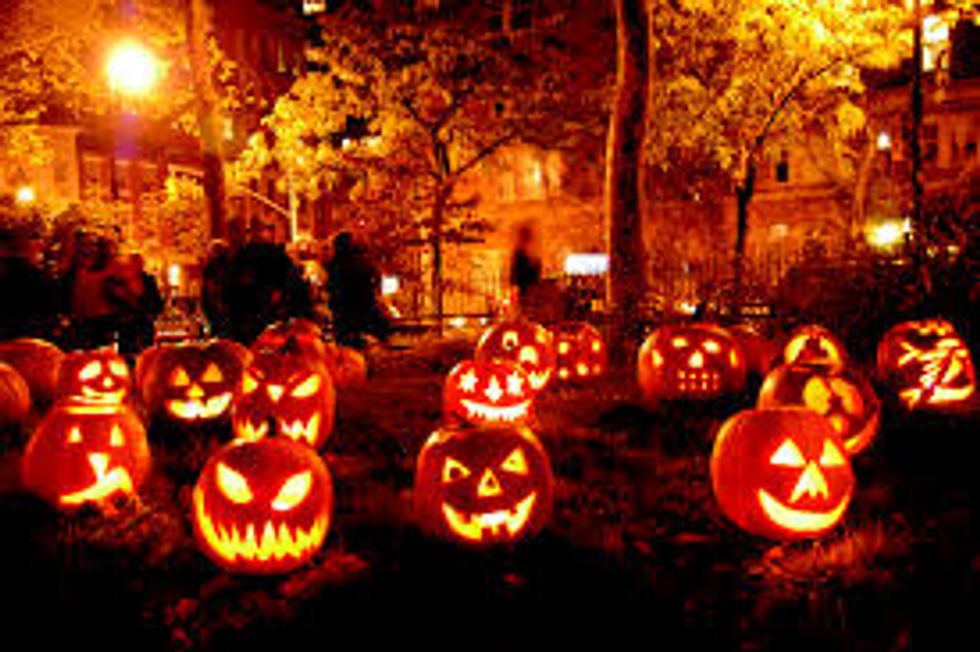 Boo! In a couple weeks, Halloween will arrive and value packs of candy will cover the shelves of Target and everyone will start to create their costumes. It's that one time of year when you can dress up and become a character (or whatever) you want to be. People get goofy and creative with their costumes and it brings me back to my childhood.
5. Thanksgiving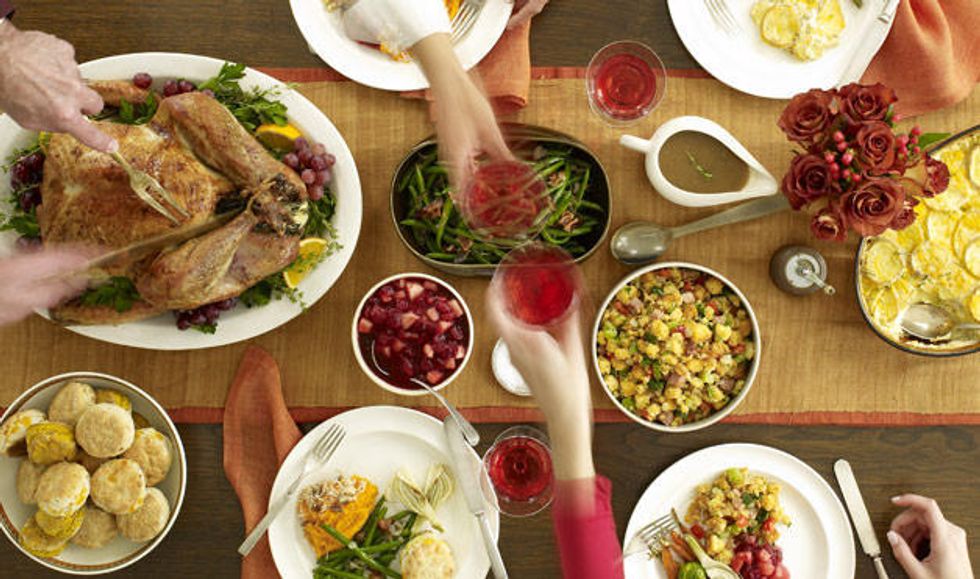 Thanksgiving is one of my favorite holidays because of the food and quality time with family. After stressful midterms, you can go home, relax with your family, and eat so much amazing food. It's the best feeling.

6. The Weather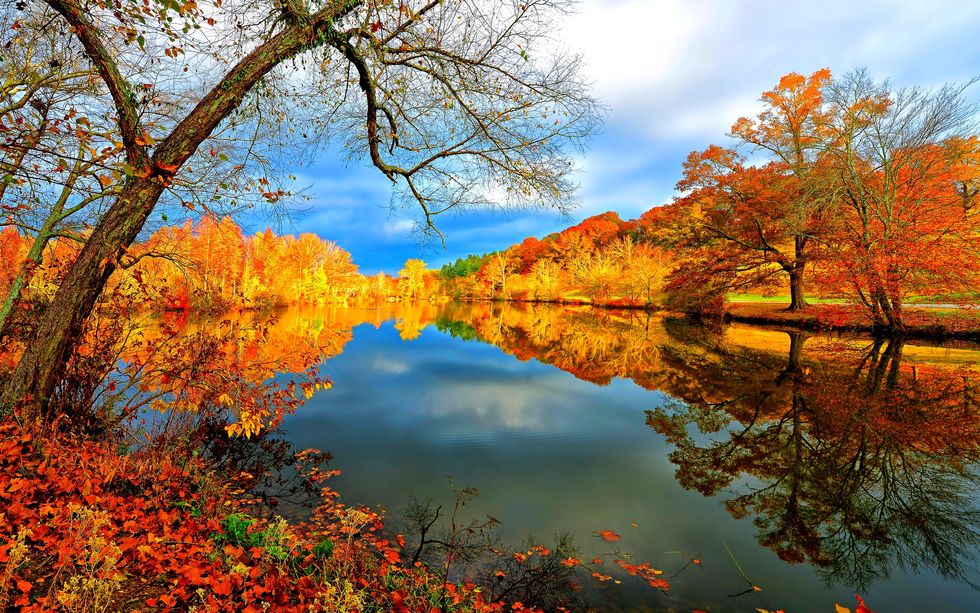 When the leaves change, the temperature drops, and the air becomes more crisp, everything just becomes so pretty. It's amazing to go on hikes when the weather is so clear and fresh. Also, I love driving past lakes or hilly roads to see trees glowing red, yellow, orange, and hints of green. Something about it creates butterflies in my stomach and tugs at a nostalgic memory I had when I was younger.
7. Hollenbeck's Cider Mill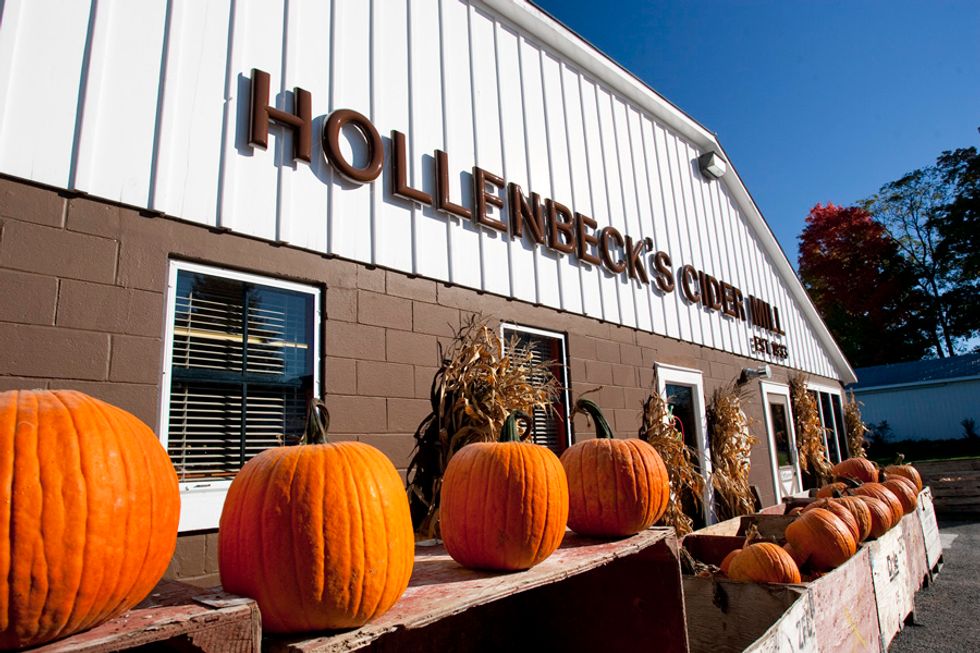 Number 7 may only be relatable for townies, but I urge you to find way to visit the local Hollenbeck's Cider Mill for some fluffy soft donuts and freshly squeezed apple cider. So many people flood Hollenbeck's during this season because this is the only time of year they are open! It's the only time of year you can get the best donuts and apple cider, ever. I am not paid to say this. This is how strongly I feel about this cute cider mill.
8. Perfect Netflix Weather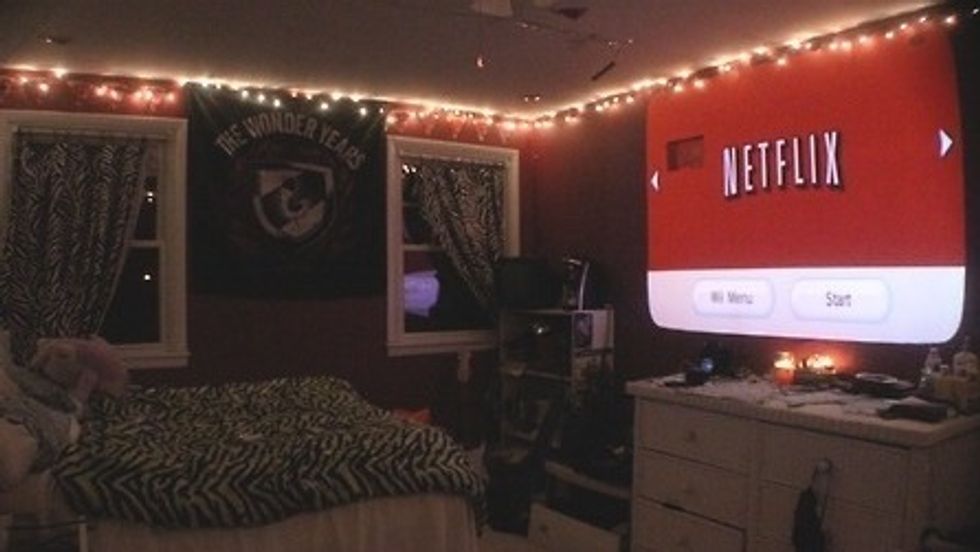 Lastly, Fall brings the perfect weather to just go home after class and snuggle up under your fuzzy blanket and relax with some Netflix.

Happy Fall!