When you think of Halloween what do you think of? My mind immediately drifts to Tim Burton. His unique, Gothic style embodies every quality you could imagine of Halloween while still maintaining a family-friendly vibe. His creative production using stop motion and dark touch to spinoffs will never fail to draw in the audience.
Here are 7 of my favorite Tim Burton movies to watch during this spooky time. PSA: Contrary to popular belief, "Coraline" is not a Tim Burton film, but it is definitely one you should check out as well!
1. "The Nightmare Before Christmas"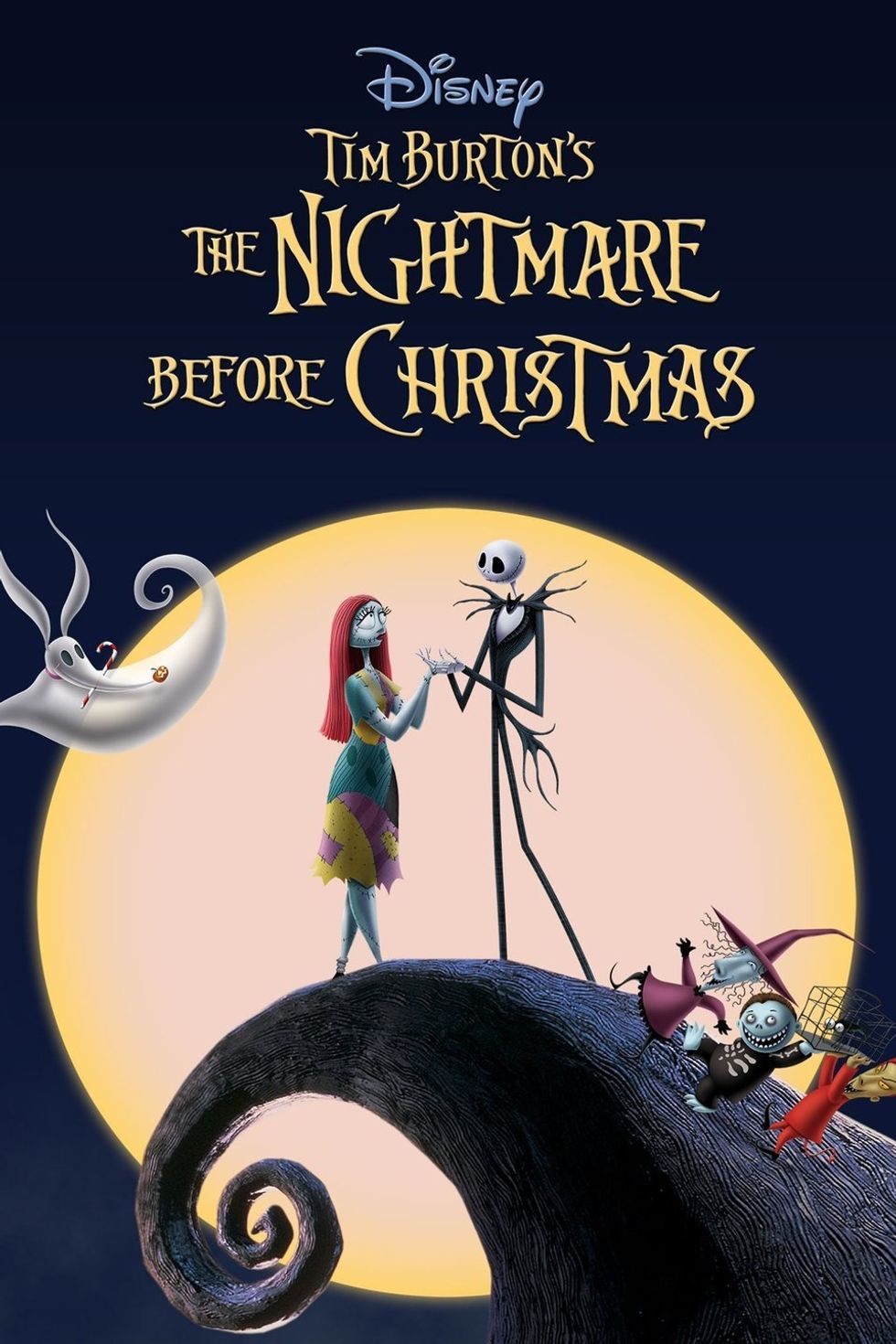 The film follows the misadventures of Jack Skellington, Halloweentown's beloved pumpkin king, who has become bored with the same annual routine of frightening people in the "real world." When Jack accidentally stumbles on Christmastown, all bright colors and warm spirits, he gets a new lease on life -- he plots to bring Christmas under his control by kidnapping Santa Claus and taking over the role. But Jack soon discovers even the best-laid plans of mice and skeleton men can go seriously awry.
2. "Corpse Bride"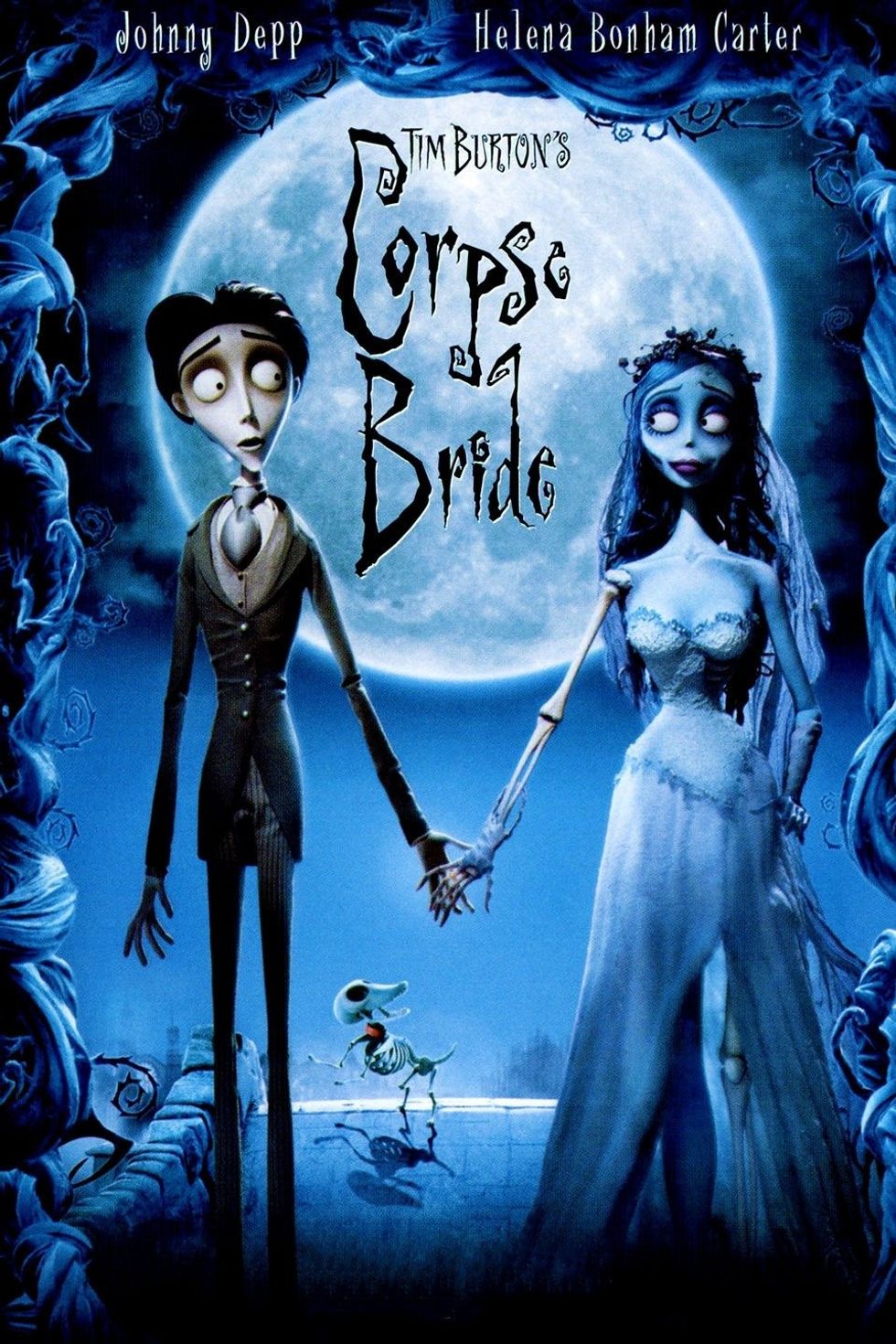 Victor (Johnny Depp) and Victoria's (Emily Watson) families have arranged their marriage. Though they like each other, Victor is nervous about the ceremony. While he's in a forest practicing his lines for the wedding, a tree branch becomes a hand that drags him to the land of the dead. It belongs to Emily, who was murdered after eloping with her love and wants to marry Victor. Victor must get back aboveground before Victoria marries the villainous Barkis Bittern (Richard E. Grant).
3. "Beetlejuice"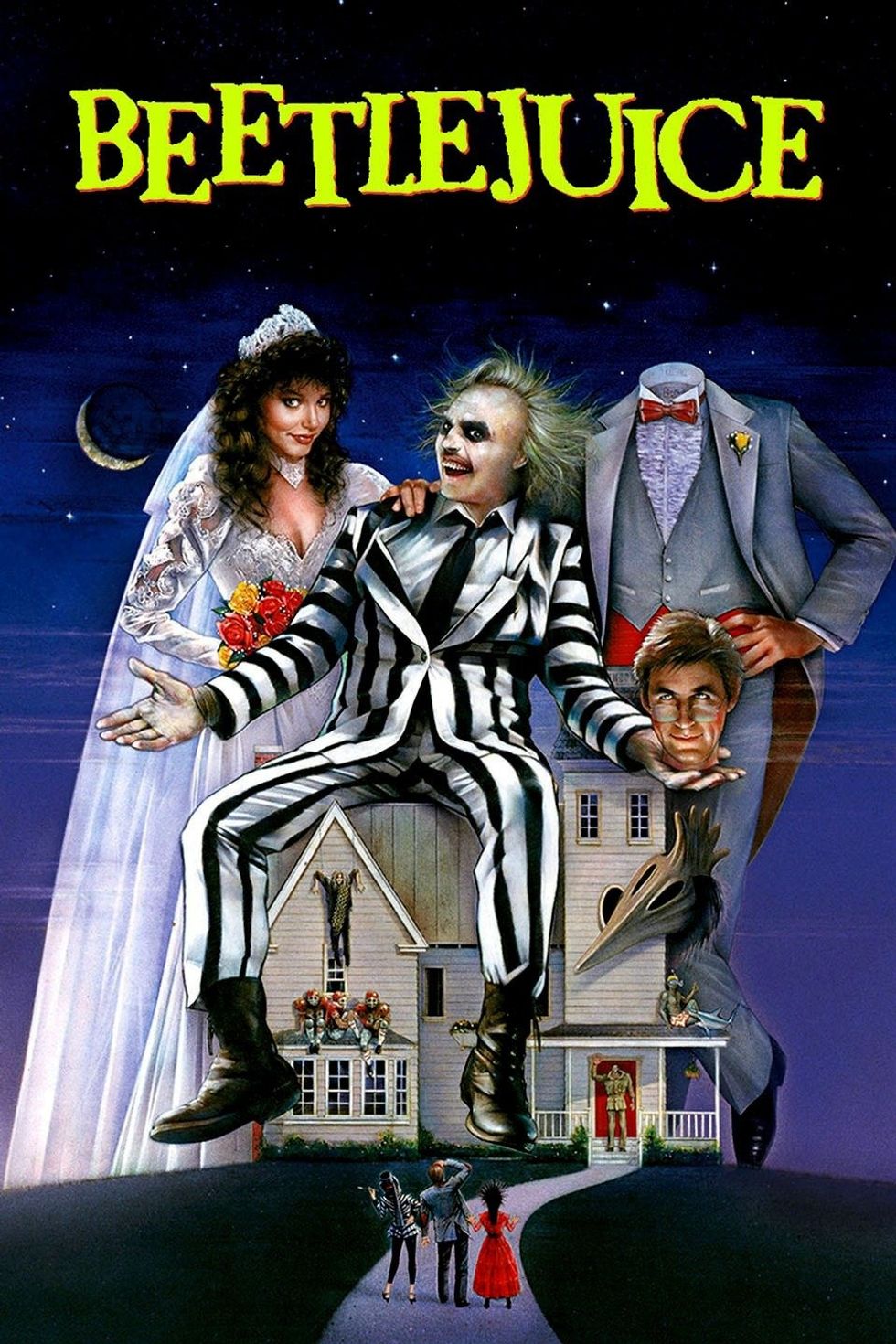 After Barbara (Geena Davis) and Adam Maitland (Alec Baldwin) die in a car accident, they find themselves stuck haunting their country residence, unable to leave the house. When the unbearable Deetzes (Catherine O'Hara, Jeffrey Jones) and teen daughter Lydia (Winona Ryder) buy the home, the Maitlands attempt to scare them away without success. Their efforts attract Beetlejuice (Michael Keaton), a rambunctious spirit whose "help" quickly becomes dangerous for the Maitlands and innocent Lydia.
4. "Edward Scissorhands"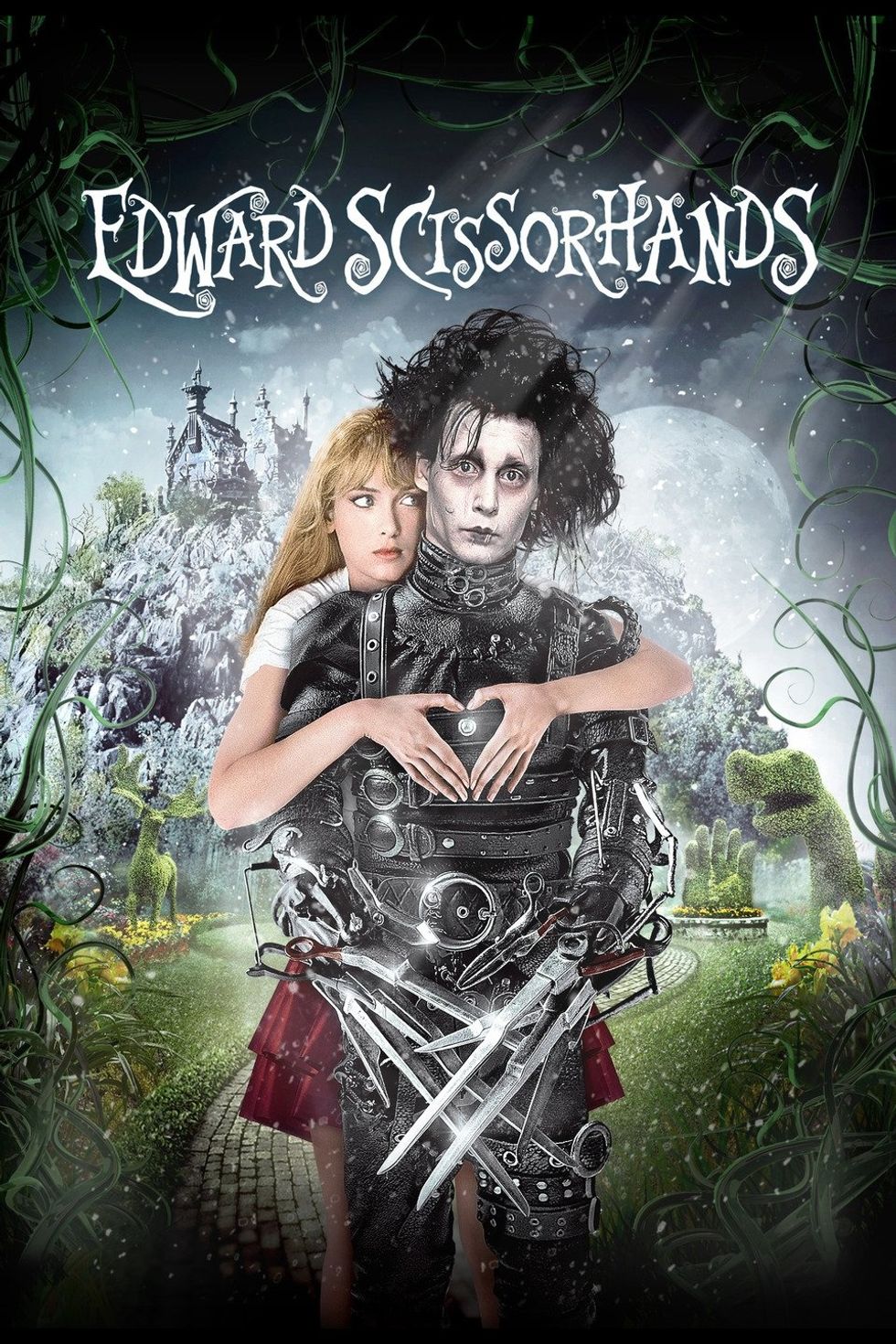 A scientist (Vincent Price) builds an animated human being -- the gentle Edward (Johnny Depp). The scientist dies before he can finish assembling Edward, though, leaving the young man with a freakish appearance accentuated by the scissor blades he has instead of hands. Loving suburban saleswoman Peg (Dianne Wiest) discovers Edward and takes him home, where he falls for Peg's teen daughter (Winona Ryder). However, despite his kindness and artistic talent, Edward's hands make him an outcast.
5. "Dark Shadows"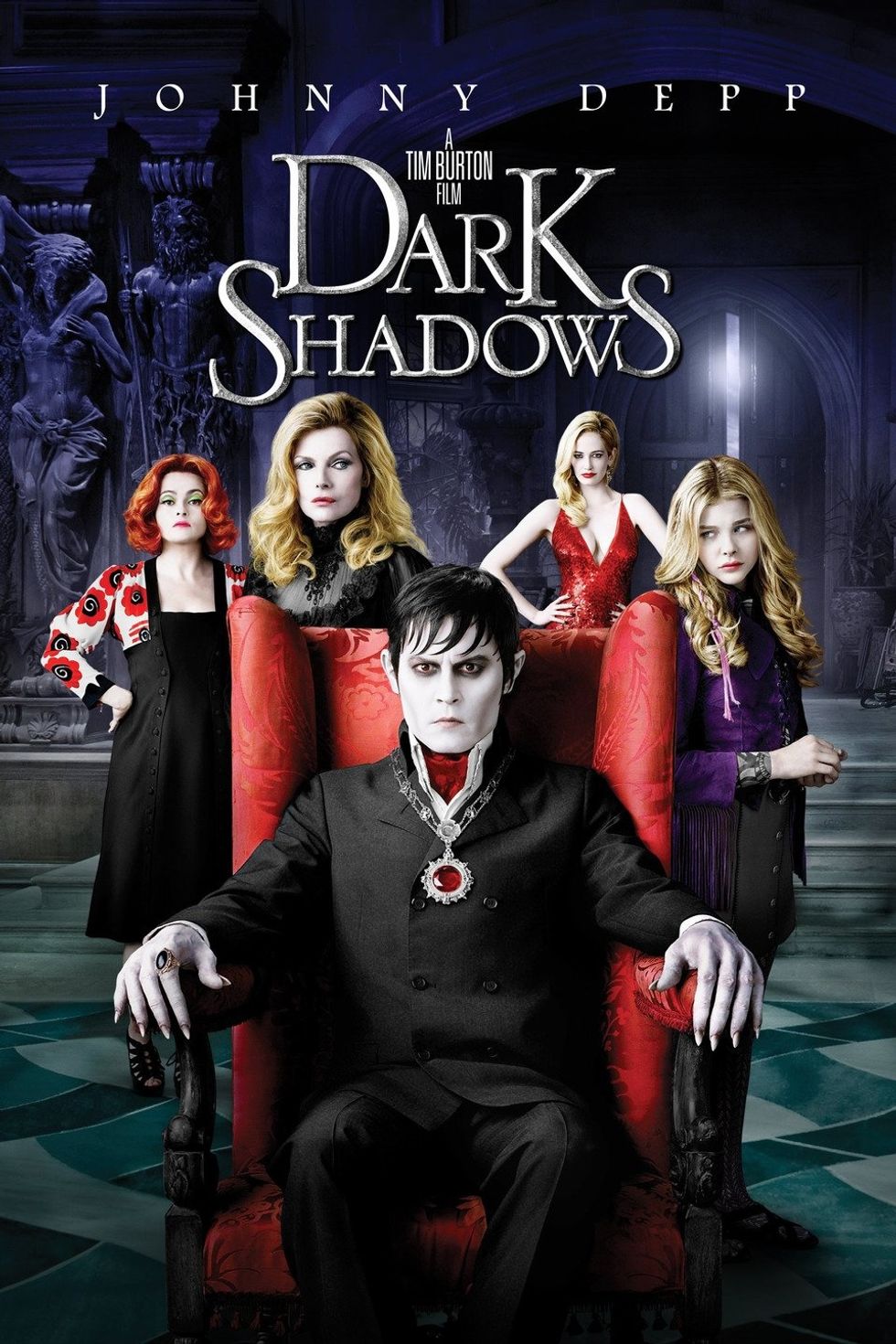 In 18th-century Maine, Barnabas Collins (Johnny Depp) presides over the town of Collinsport. A rich and powerful playboy, Barnabas seals his own doom when he breaks the heart of a witch named Angelique (Eva Green). Angelique turns Barnabas into a vampire and buries him alive. Two centuries later, Barnabas escapes from his tomb and finds 1972 Collinsport a very different place. His once-grand estate has fallen into ruin, and the dysfunctional remnants of his family have fared little better.
6. "Frankenweenie"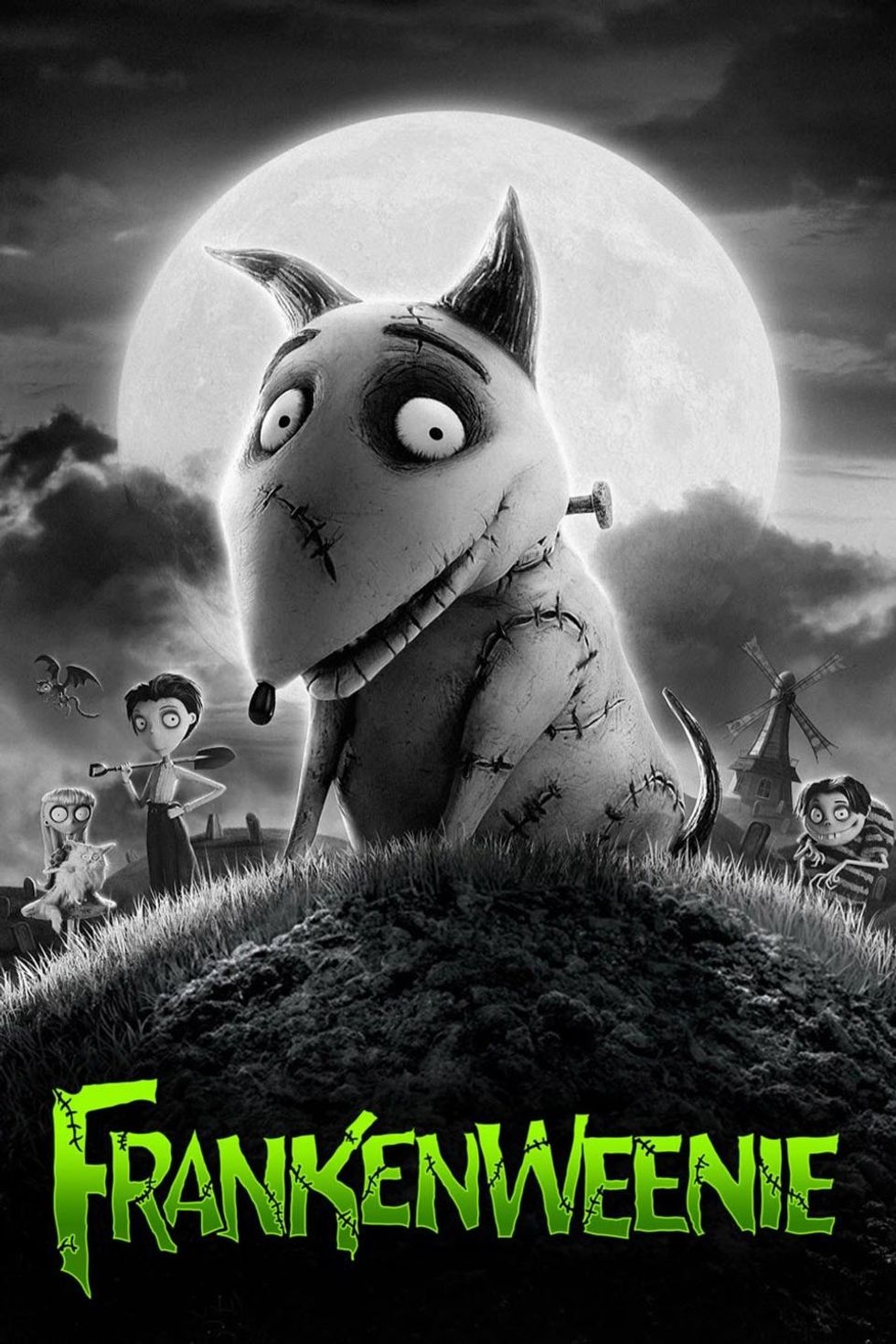 Young Victor Frankenstein (Charlie Tahan) is a science nerd and outsider at school, but he does have one good friend: his dog, Sparky. But then, tragedy strikes, and Sparky shuffles off this mortal coil. Victor is heartbroken, but his science teacher (Martin Landau) gives him an idea of how to jolt old Sparky back to life. The experiment is successful, and all goes well, until Victor's fellow students steal his secret and use it to resurrect other dead animals -- with monstrous consequences.
7. "Sleepy Hollow"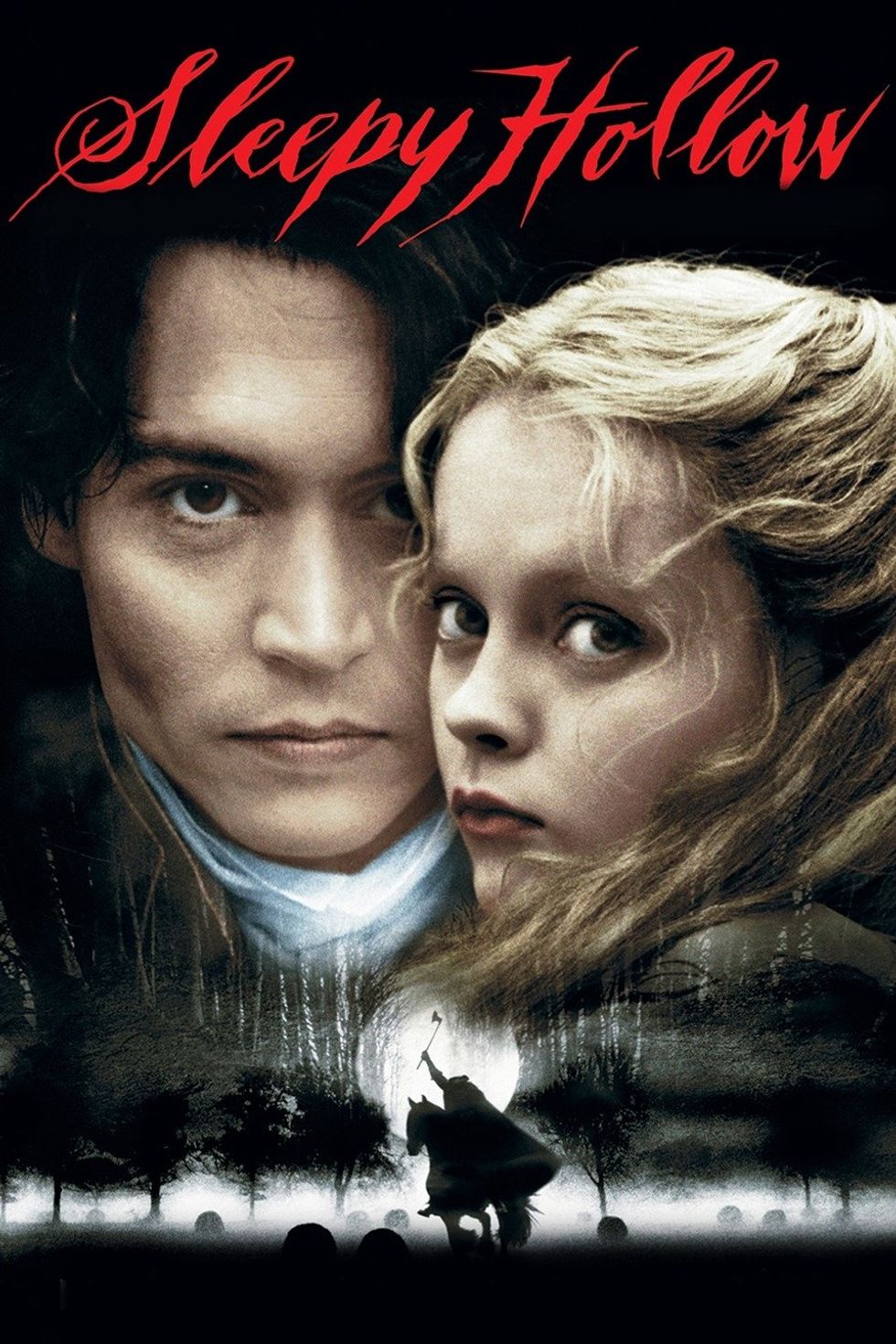 Set in 1799, "Sleepy Hollow" is based on Washington Irving's classic tale "The Legend of Sleepy Hollow." Faithful to the dreamy custom-bound world that Irving paints in his story, the film mixes horror, fantasy and romance and features an extraordinary cast of characters that dabble in the supernatural.