The Golden Globe awards have been highly anticipated for a while, with all of the scandals that rocked Hollywood this year. From the powerful women and men who came forward with sexual harassment claims to the focus on gender equality in the Hollywood work place — actors and actresses came together to make this year's Golden Globes the most memorable ones to date. Along with standing up for their beliefs, the people in Hollywood gave a voice to the voiceless and showed solidarity against some major topics taking over the country today.
1. Oprah's Speech
OK, well, you either love her or can't stand her but either way, that speech gave you goosebumps. Someone with Oprah's legacy and power being able to dedicate her award speech to the people who changed Hollywood? That is absolutely priceless.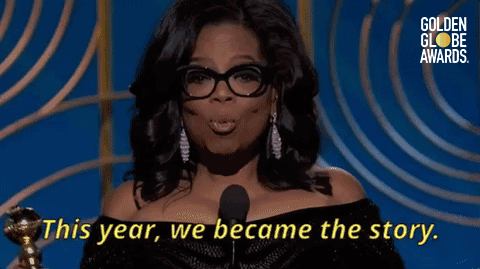 2. Actors and Activists
Eight of the most well-known women's' activists accompanied big-name actresses this year, including the creator of the #metoo movement Tarana Burke. Other activists that were there include Rosa Clemente, Saru Jayaraman, Billie Jean King, Marai Larasi, Calina Lawrence, and Ai- jen Poo.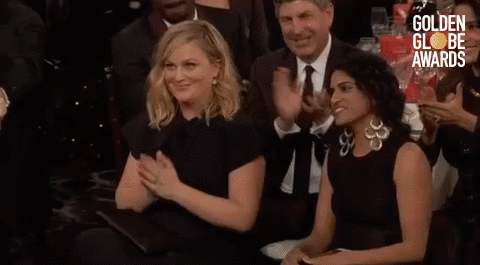 3. Everyone wore black
The amount of silent support that went into the Golden Globes was breathtaking. It was amazing seeing how many people wore black to show their support of the Times Up movement for gender equality. The number of people that spoke up about the issues in Hollywood was high, but it still wasn't everyone - so to see that so many people were willing to show their support of the movement causes a ripple effect in one of the most silently corrupt businesses in the country.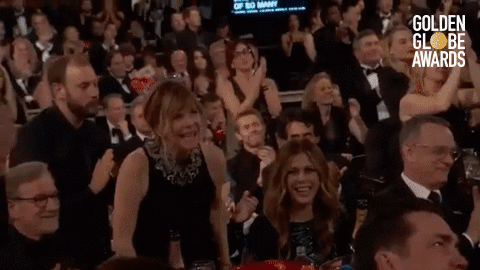 4. Winners' Speeches
Usually, the speeches by the winners are dedicated to their support systems, loved ones, and the fans — but this year they were for the women that are speaking up and the people who haven't spoken up yet but were waiting for a courage boost. Sometimes, people just need to know they aren't alone in order to speak up for what is right and the speeches did just that.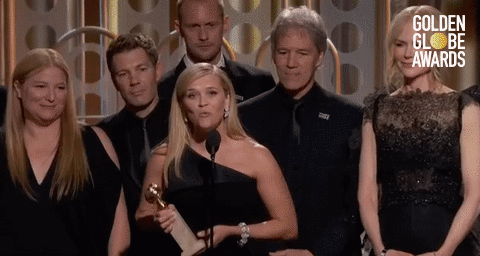 5. Seth Meyers Seemingly Inappropriate Jokes
We can all agree that going into these Golden Globes, it was incredibly risky and Seth Meyers had to be careful with what jokes he used; however where some people saw his jokes as "inappropriate" that is exactly why they needed to be done. It isn't "inappropriate" for a COMEDIAN to use big stories to break the ice.
No, what is going on is not funny at all -— but people need to see that they can move on from it. People need to see that they have someone that will help them heal and the people that are doing these awful things need to see that they will be humiliated, and made fun of; because they are despicable human beings.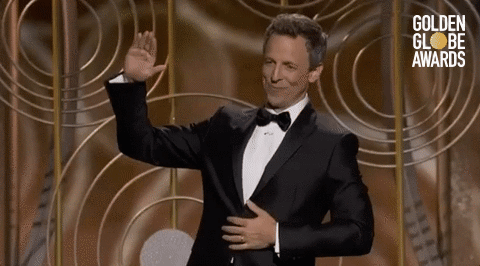 6. Sterling K. Brown's Historic Victory
Point #1: Sterling K. Brown is one of the most PHENOMENAL actors to grace our televisions sets on Tuesday Nights.
Point #2: He deserves to be the first African-American male to win this award.
Point #3: He is opening floodgates so that other African-American males can be recognized for their hard work.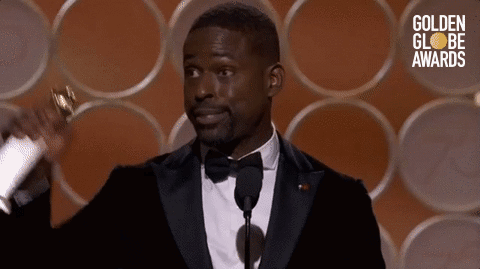 7. Natalie Portman
I didn't even have to include what else happened with her in the title because it will go down in history as one of the most amazing one-liners to ever sweep the Golden Globes Stage. She single-handedly created a stir when she addressed the all-male nominations for best director, and I am willing to bet that next year some of the hard-working women that make wonderful movies will be honored for the work they do.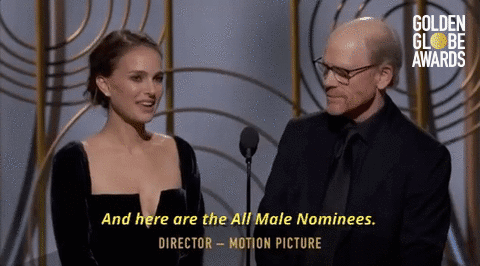 Of course, there were other big topics in the night; like Tonya Harding sitting with the I, Tonya cast and Laura Dern's fantastic call to action. The 75th Annual Golden Globes were nothing short of memorable, and America needed every single breathtaking moment of the night.