As someone who is no longer a freshman, I now have to be a complete adult as I have to cook for myself. Goodbye dining hall and hello to home-cooked meals! Turns out, you need a lot more than you think if you want to cook. Below, you'll find 7 affordable kitchen items that'll be sure to make cooking easier while also be worthy of #aesthetics.
1. Colorful utensils $15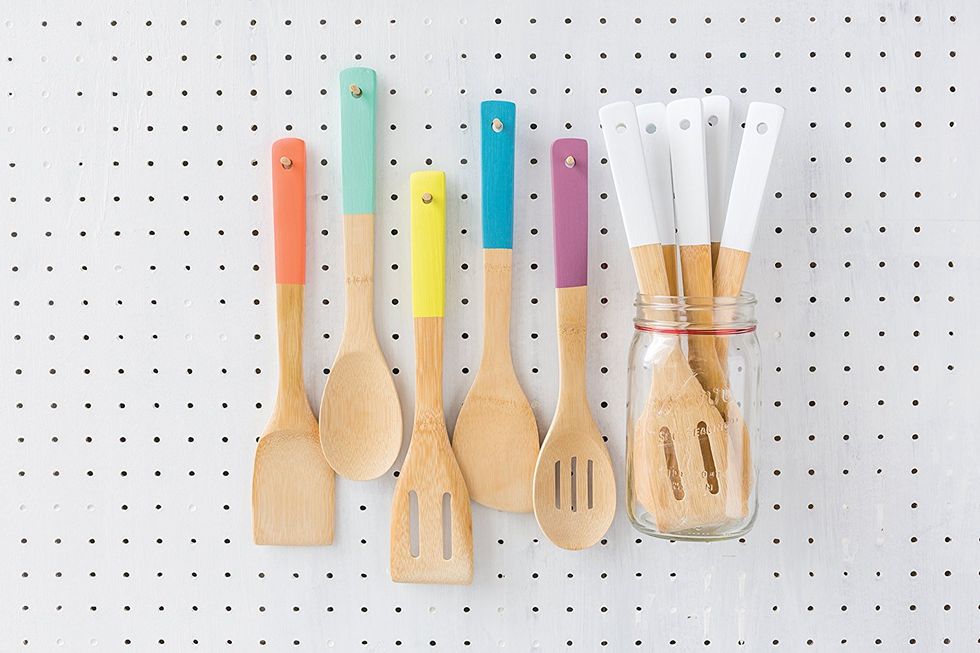 This set comes with 5 different utensils which comes out to be $3 for each! Seems like a complete steal and plus, the handles are colorful!
2. Herb scissors and peeler $13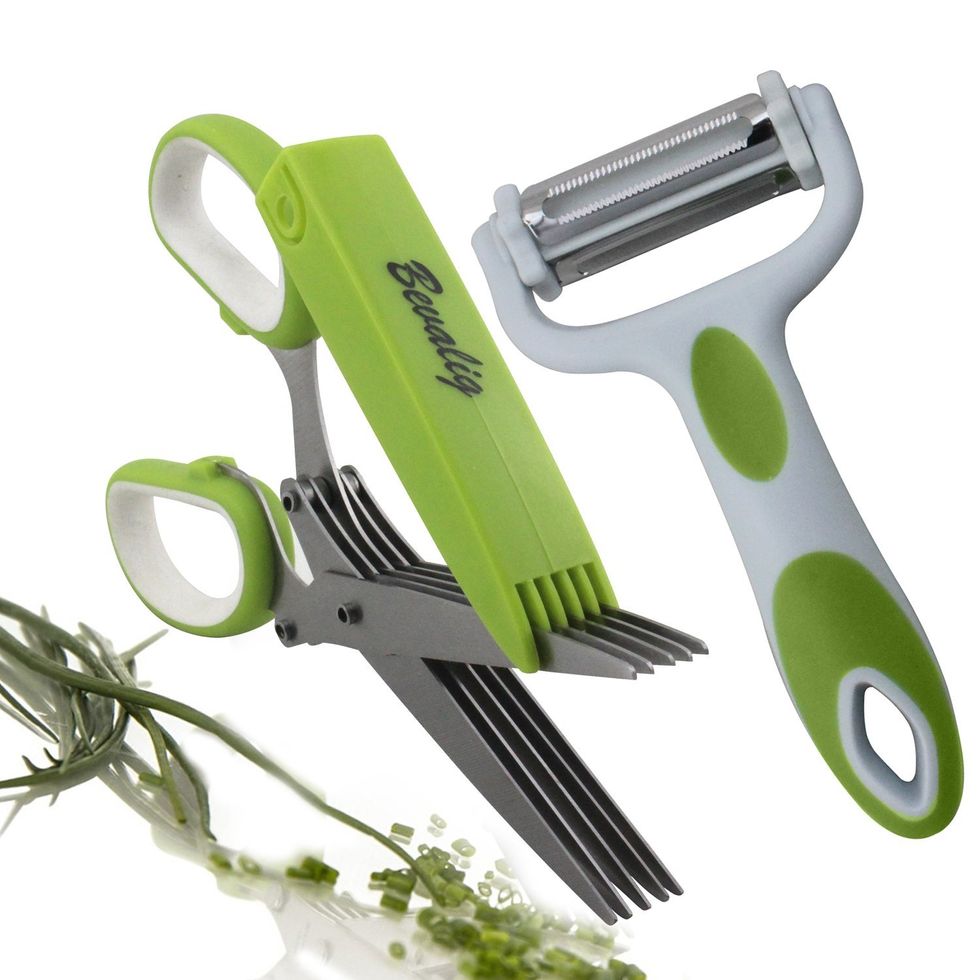 Perfect for when you want to cut up herbs! Because come on, having to cut up basil or parsley with a knife is tedious work. This set is also really great since it comes with a peeler!
3. Knife Set $25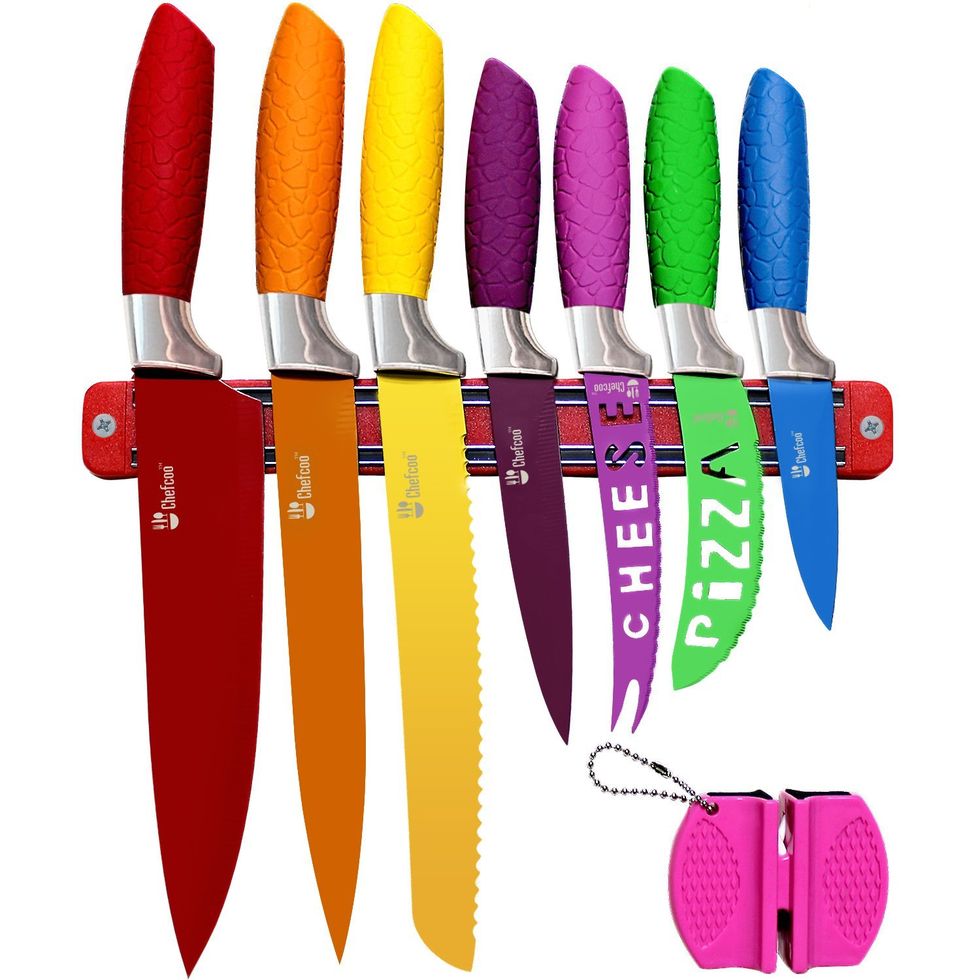 There's nothing worse than using a dull knife and with this knife set, you'll never have to worry about that (plus, it comes with a specific knife for cheese!)

4. Dinosaur Ladle $12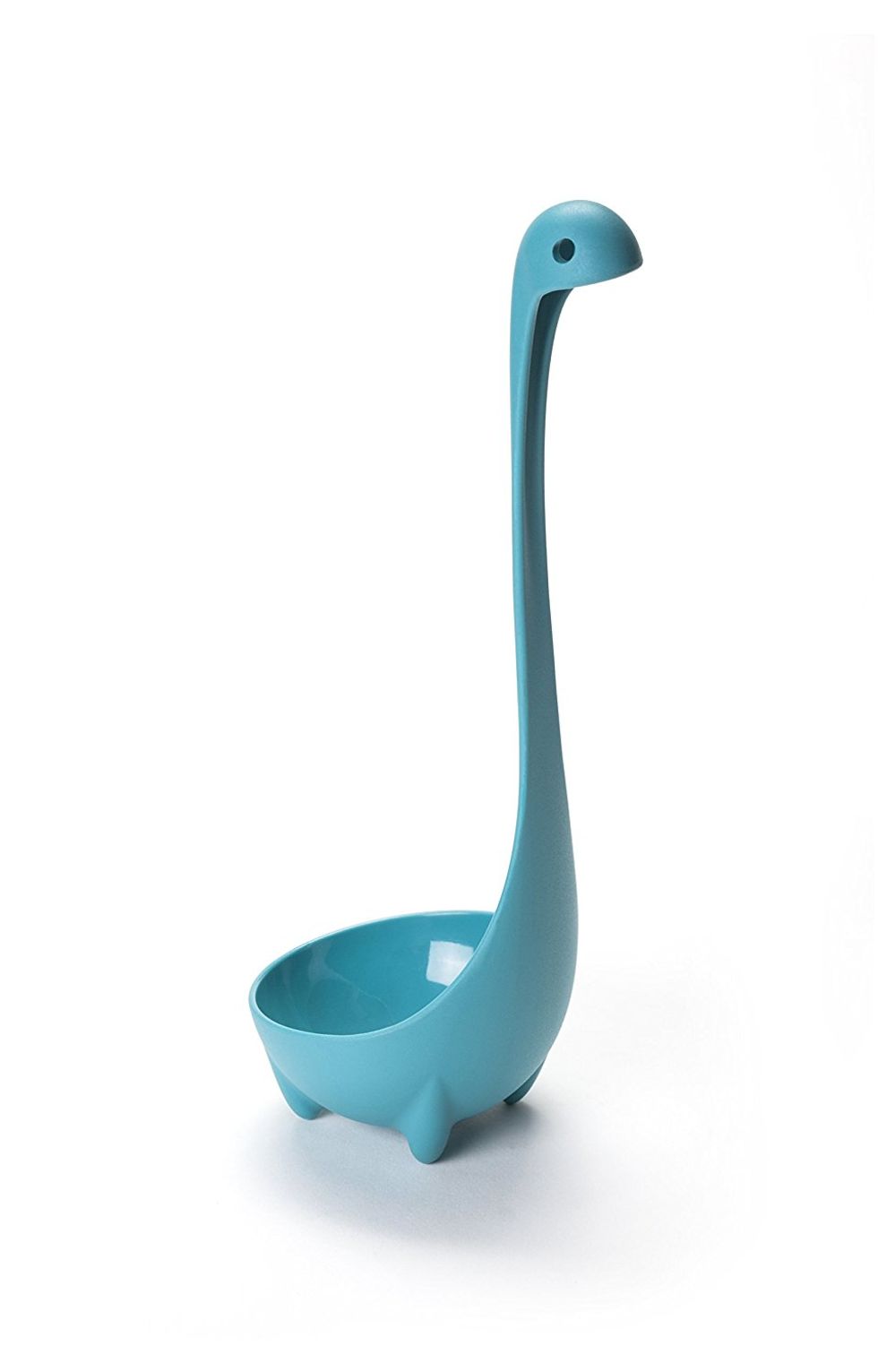 Such a cute addition to any kitchen and it even stands on its own so you won't have to worry about getting soup everywhere when you set it down.
5. Measuring cups and bowls $35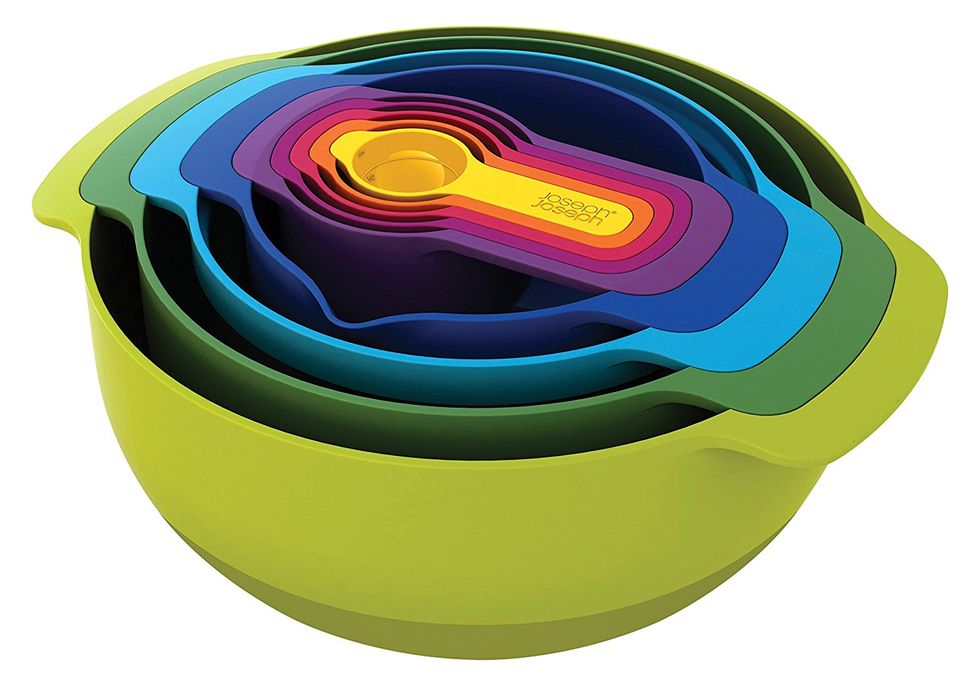 This set is a bit pricey but if you have a lot of suite mates (such as me) everyone can just split the cost and it'd be totally reasonable. A great set for anyone who really likes to bake and it seems to come with almost everything.
6. Cutting boards $11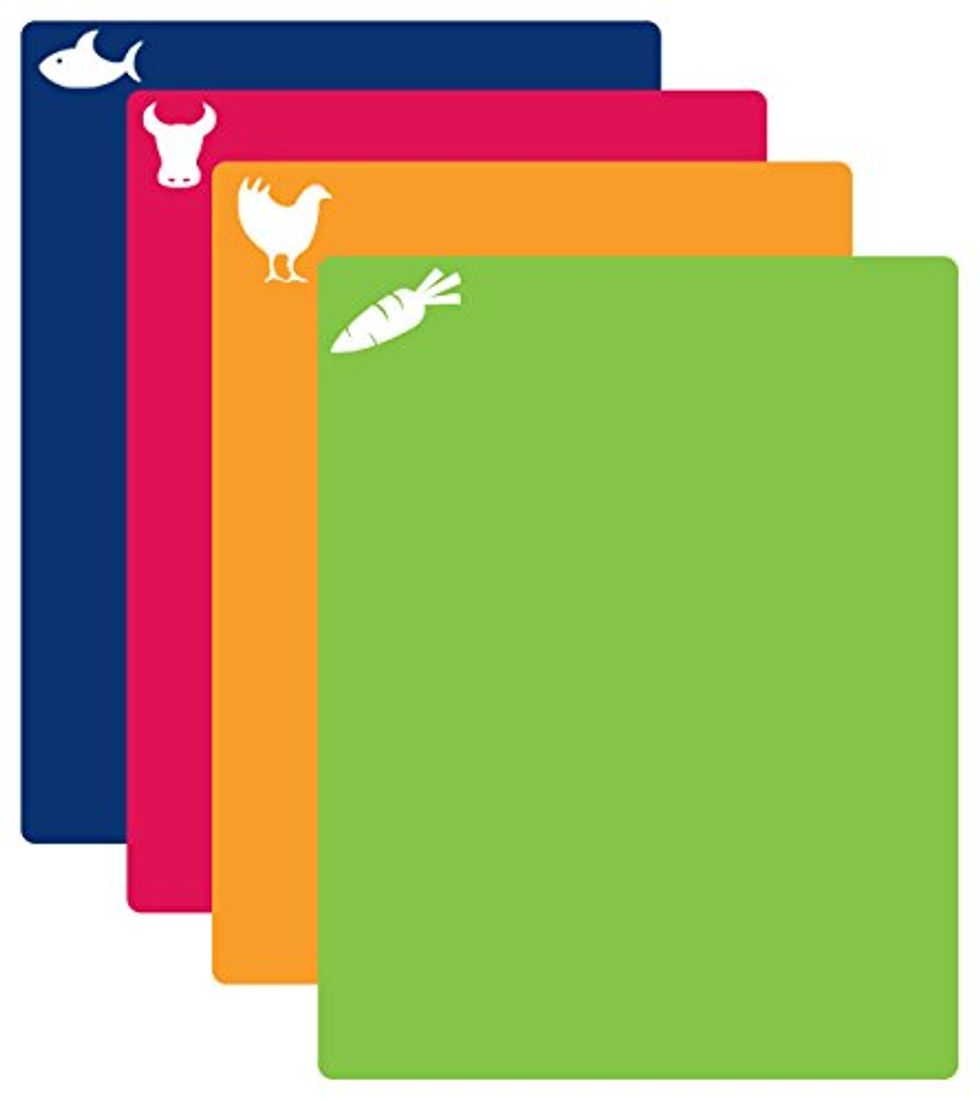 After taking home economics in middle school, I've been a stickler about food safety which is why this cutting board set is great since it provides you with four different cutting boards so there's no cross contamination!
7. An all in one tool set $8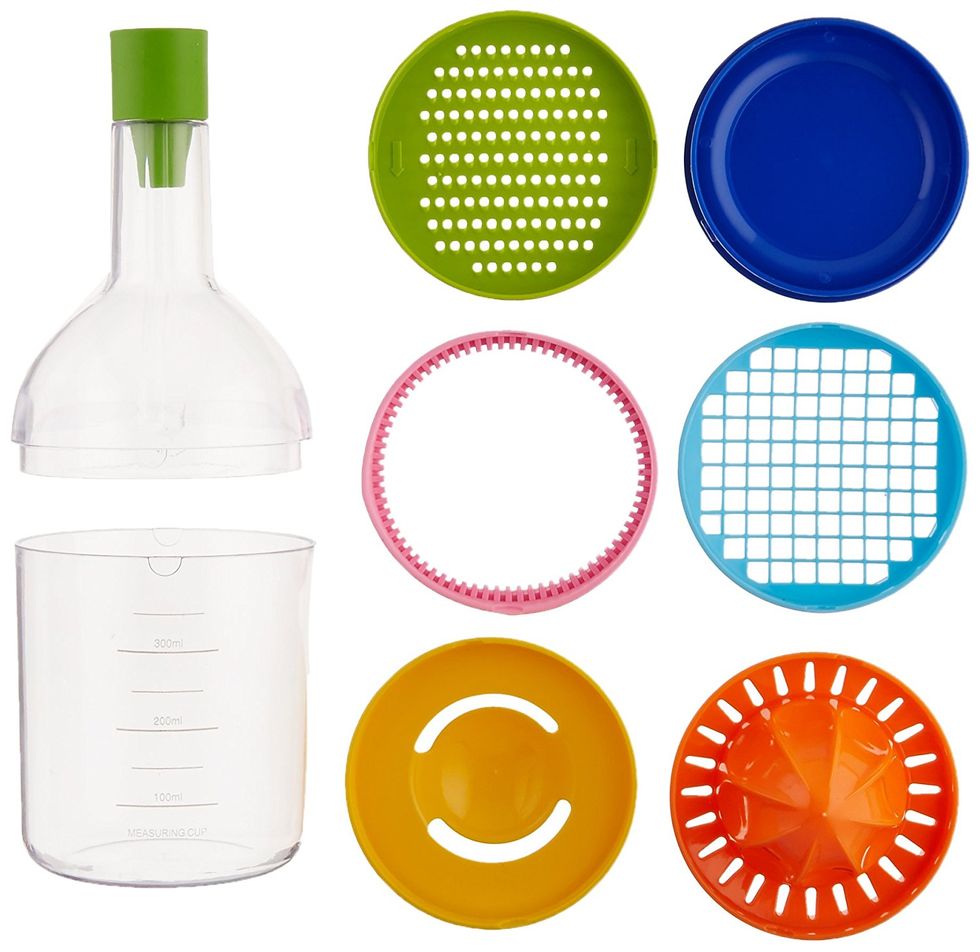 This set can do almost anything from juicing lemons to separating egg whites! A great space saver and for the price, it's unbeatable!

So there you have it—7 kitchen tools that are a must for your kitchen without breaking the bank and spicing up the environment!