Over the Christmas break (which now seems like a distant, fuzzy dream of warm cookies and happy memories versus the homework I'm now drowned in), I finished watching "Prison Break", "Daredevil", and lastly, I binged "The Crown". If you haven't watched the short first season (it's only 10 episodes!) then you're missing out. If you call me royalty crazed and obsessed, you're correct. Before watching "The Crown" , I was only giddy to see new pictures of Her Duchess Kate Middleton and Prince William, and their annoyingly adorable children. After watching "The Crown", I sympathize with a young Princess Margaret and respect Queen Elizabeth's strong will, passion and compassion, wit, and sass. The royal's lives have been drawn out in a Netflix series (I don't know how I would feel about it if it were my life, but I'm not royalty so no worries), but there's a lot to learn and love while watching "The Crown". Here's 7 reasons why.
1. The Drama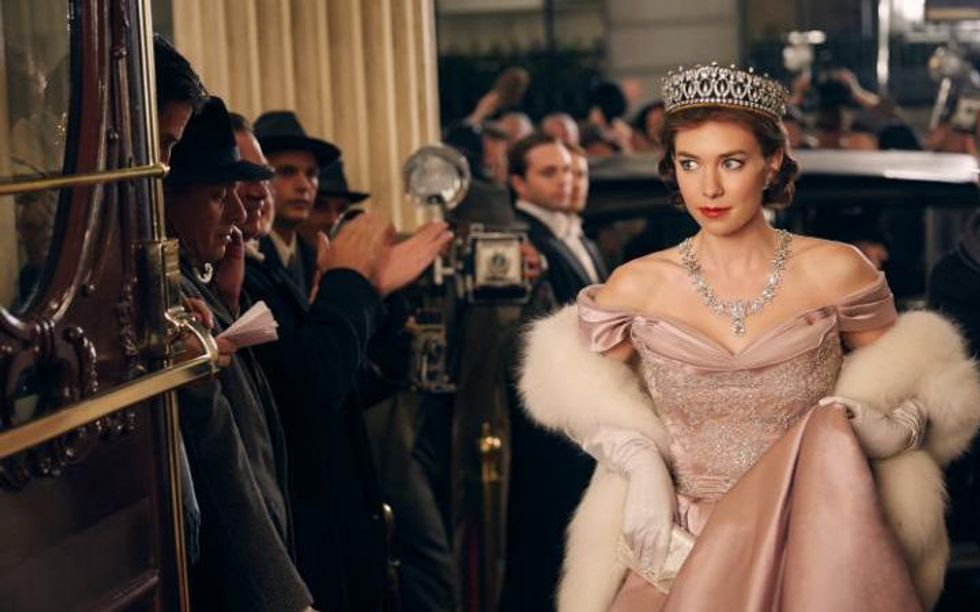 Running a nation and trying to conquer family feuds is not for the faint of heart, but Queen Elizabeth is able to manage it with grace and an occasional eyebrow raise and "the Look." Her sister's romance, husband's slow acceptance of his position under the Queen, and the Prime Minister's not always welcomed presence at Court, and by the people are just a few dramas that are highlighted through the first series.
2. The 1950's Dresses And Embellishments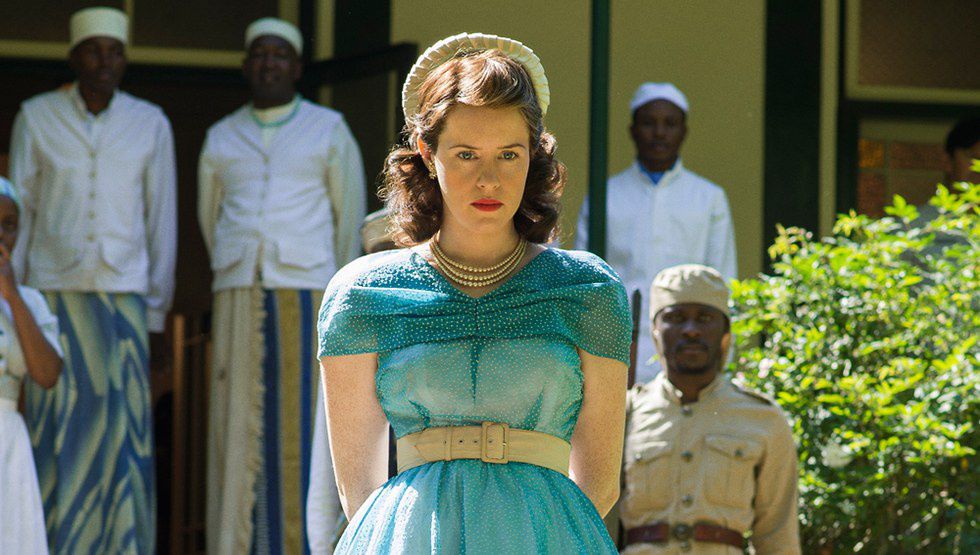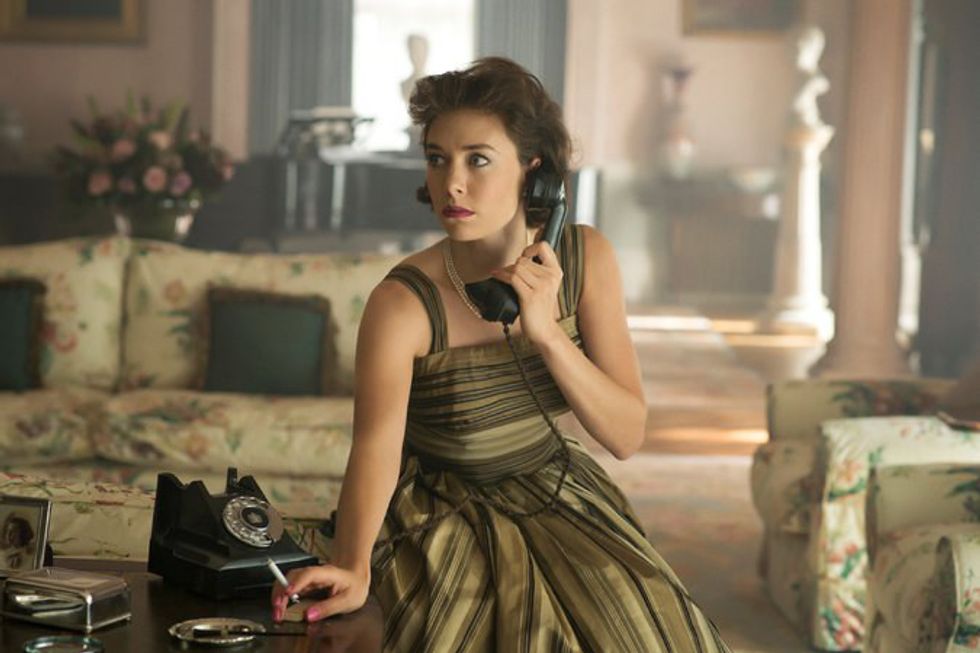 If you romanticize the 1950's (like me), then you're going to love the fashion. The dresses are bold, bright, embellished, and definitely a reason to be jealous of actresses Claire Foy and Vanessa Kirby.
3. Romance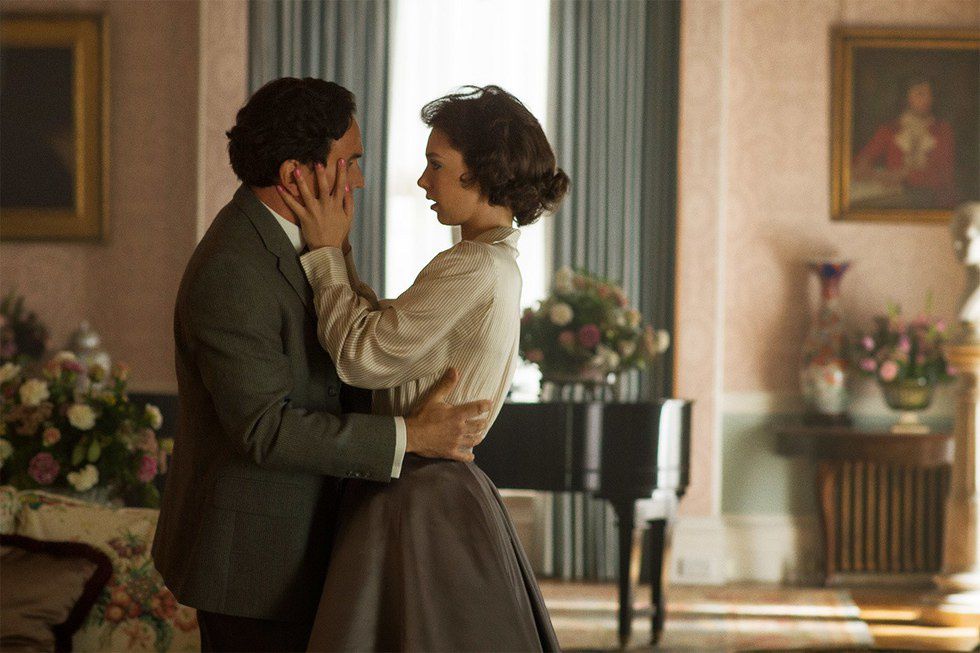 What's a good show without a little of romantic drama induced flair? What's better than true royal, forbidden love? My lips are sealed when it comes to their fate, so you have to watch it unfold for yourself.
4. A Look Into The Duke Of Edinburgh, Prince Philip's Life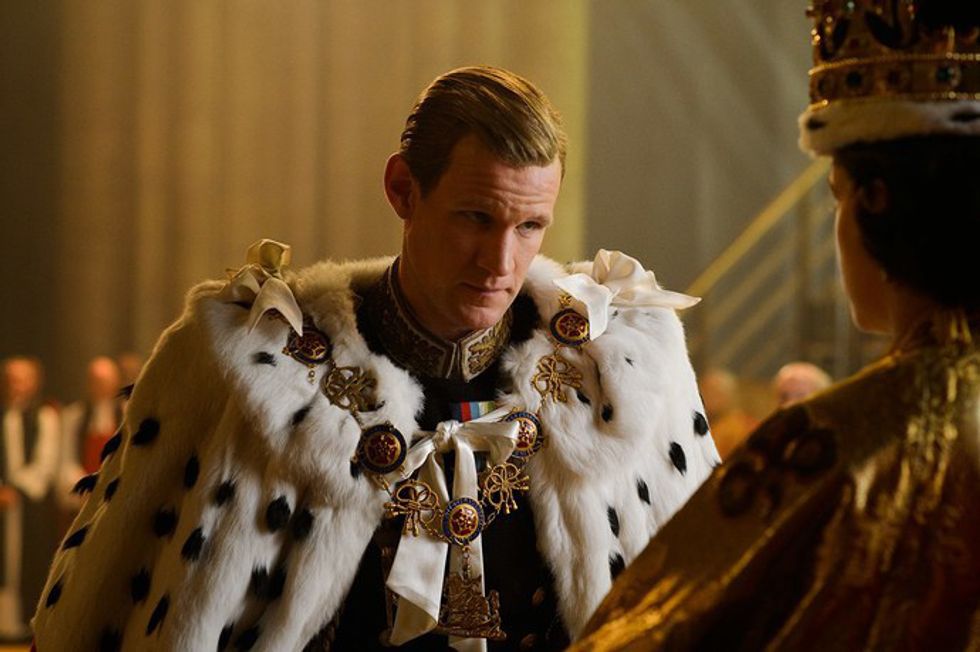 Prince Philip has been just one or two steps behind the Queen for the majority of his life, but as a young prince—how did he feel about it? His Queen and his wife were one, but he had to bow to his Queen. Their marriage has survived for 69 years, so despite adjustments to their respective roles in the country and romantically, they've done something right.
5. Winston Churchill After WWII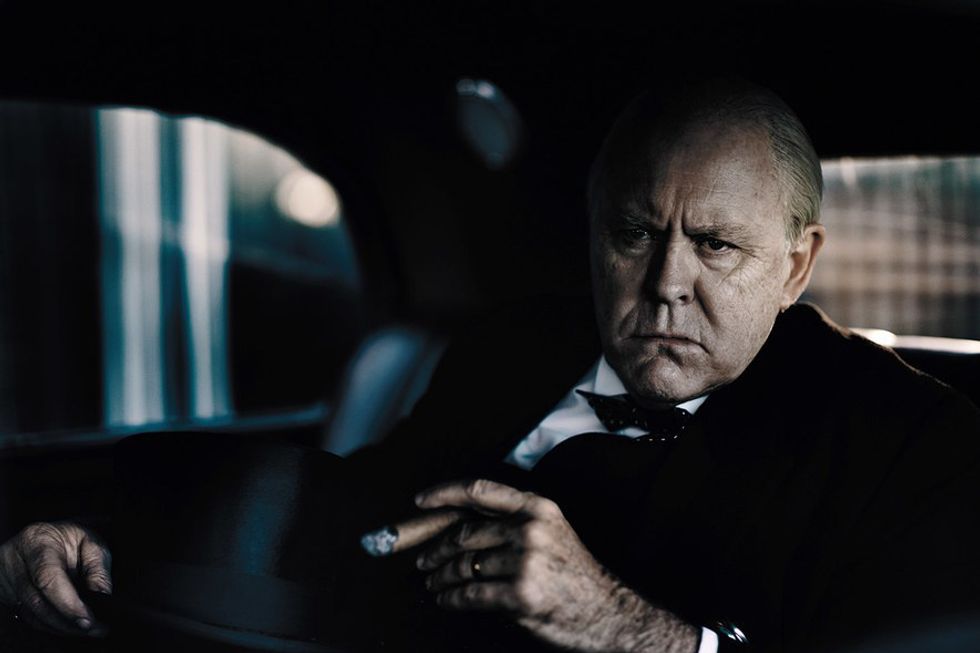 We know about Winston Churchill's role in WWII because of years in history class, but what do we know about him after WWII and his role in the British monarchy's lives? For me, not much. John Lithgow should receive an Oscar for his performance as Churchill, just sayin'.
6. A Look Into The Monarchs' Lives Versus Through The Media's Lens.

We've seen as much of the monarch's lives as much as they allow the media to. In "The Crown", we see the monarchy's lives from their own point of view (sort of; it is still a show!). The show allows us into what daily life was likely like for the Queen and her family, and there's something personal about the way in which it is done—not distastefully or disrespectfully in any way.
7. The Queen's Reign And Reality Spun Into One
Reigning over your country, balancing the sister act, and being a daughter, wife, and mother is likely not an easy feat or for the faint of heart. Queen Elizabeth's life was never just one life, but two. As Queen Mary writes to her in the second episode of the series, Elizabeth is told that she will always be two people—Queen Elizabeth and Elizabeth the wife and mother, but that the Crown must take precedence no matter the cost. Her reign and reality may appear monastic, but is it really possible?
"The Crown" is only ten episodes long, so binge and then cry because the second season doesn't release until November. Long live the Queen!