The holidays are coming, and you know what that means: Google searches on how to find the perfect gift for the important people in your life. There are many occasions that call for the exchange of gifts, and rightly so. While it may feel as though gift-giving is an obligatory social convention, know that it's never an impersonal gesture unless you make it one. A present can be an expression of love, friendship, gratitude, kindness, or even forgiveness. And if you are finding the hunt for the perfect present impossible, know that it's not the item that makes a gift perfect.
That being said, it seems that no one ever talks about the mistakes people make when giving, or even receiving, gifts. A great present, given with genuine sentiment, can be ruined by simple oversights.
1. Bad wrapping/presentation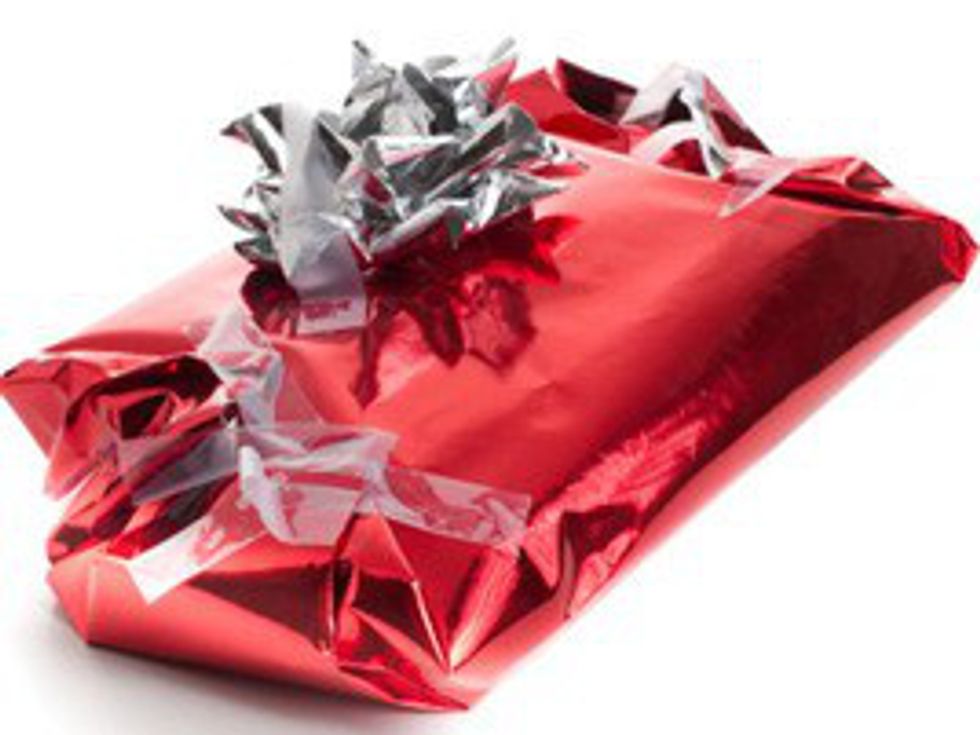 I won't say that presentation is everything, but it counts for a lot. Once, my cousin received a diamond necklace as a gift, but the present was packaged in a way that made her assume it was fake. It was only when the necklace broke and she went to get it fixed that she found out the diamonds were real. Conversely, I had a friend who would give me chocolates and cookies as Christmas presents, but she would put them in a stocking in my locker or in beautiful boxes. It made me feel special, and I always appreciated the time and effort she would put into making those gifts special. Moral of the story: the packaging of the gift should be as thoughtful as the gift itself.

2. Promising a gift and never delivering
[rebelmouse-proxy-image https://media.rbl.ms/image?u=%2Ffiles%2F2015%2F12%2F02%2F635846113035631790-1708595986_you%2520sit%2520on%2520a%2520throne%2520of%2520lies.gif&ho=http%3A%2F%2Fcdn1.theodysseyonline.com&s=879&h=800f3a1ba50005dac42e70d8089d9e3bc53c3180cc287389fe02fd6ac8a45bb4&size=980x&c=3437590192 crop_info="%7B%22image%22%3A%20%22https%3A//media.rbl.ms/image%3Fu%3D%252Ffiles%252F2015%252F12%252F02%252F635846113035631790-1708595986_you%252520sit%252520on%252520a%252520throne%252520of%252520lies.gif%26ho%3Dhttp%253A%252F%252Fcdn1.theodysseyonline.com%26s%3D879%26h%3D800f3a1ba50005dac42e70d8089d9e3bc53c3180cc287389fe02fd6ac8a45bb4%26size%3D980x%26c%3D3437590192%22%7D" expand=1]
We all know someone who does this. An occasion comes, someone says they have your gift at home, and you never get that gift. For a while, that person brings it up every time she sees you and promises to get it to you soon, but at some point, you start to doubt that she even got you anything. Sometimes, the person doesn't claim that he got you something, but he claims he will buy you something in the future. You know he won't, but it still annoys you that he promises he will. Often, I find that empty promises are akin to lies. If you're not going to give me anything, that is fine, but don't say you will. And if you put the time and effort into getting a gift for me, why is it so hard to actually give it to me, especially if you see me every day?

3. Not keeping your audience in mind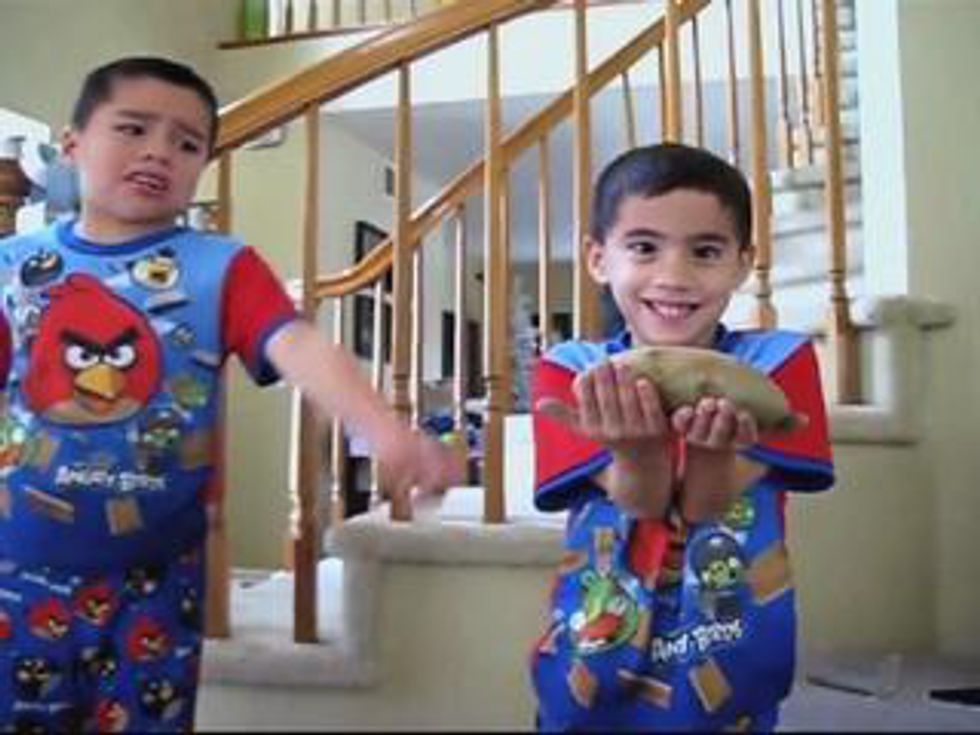 Sometimes we give gifts in front of an audience. Birthday parties and Christmas are the most obvious and most common instances. Usually, we only think of the recipient, but you should also be aware of the audience. The last thing that you want during you cousin Timmy's sixth birthday party is for Aunt Judy to get mad at you because you gave Timmy a better gift for his birthday than you did for her son. Or, if you're giving presents to a group of friends, it would be best to get them, all the same, kind of gift, even if one is closer than the rest. People get jealous. You're not giving gifts to strangers, so you can guess who might have a bad reaction to seeing someone else's gift and who will not.

4. Where's the card?
[rebelmouse-proxy-image https://media.rbl.ms/image?u=%2Ffiles%2F2015%2F12%2F02%2F635846114274766360-1502027796_no%2520card.gif&ho=http%3A%2F%2Fcdn1.theodysseyonline.com&s=500&h=e2b4e3149c69121a2d18e81d847a7ce887766535f8f8085151af1330906f1b22&size=980x&c=713744348 crop_info="%7B%22image%22%3A%20%22https%3A//media.rbl.ms/image%3Fu%3D%252Ffiles%252F2015%252F12%252F02%252F635846114274766360-1502027796_no%252520card.gif%26ho%3Dhttp%253A%252F%252Fcdn1.theodysseyonline.com%26s%3D500%26h%3De2b4e3149c69121a2d18e81d847a7ce887766535f8f8085151af1330906f1b22%26size%3D980x%26c%3D713744348%22%7D" expand=1]
When I was a kid, I used to make all my cards and write long, sentimental messages. Now, I don't make the cards, but I still make it a point to take the time and write a genuine, touching message. To me, a card makes a gift personal and significant. Once I received a card with no name on it--not mine nor the givers. I thought, "What was the point of giving me this?" It was as though the card was just thrown in with the gift as an afterthought. No part of a gift should seem like an afterthought.

5. It's okay to take hints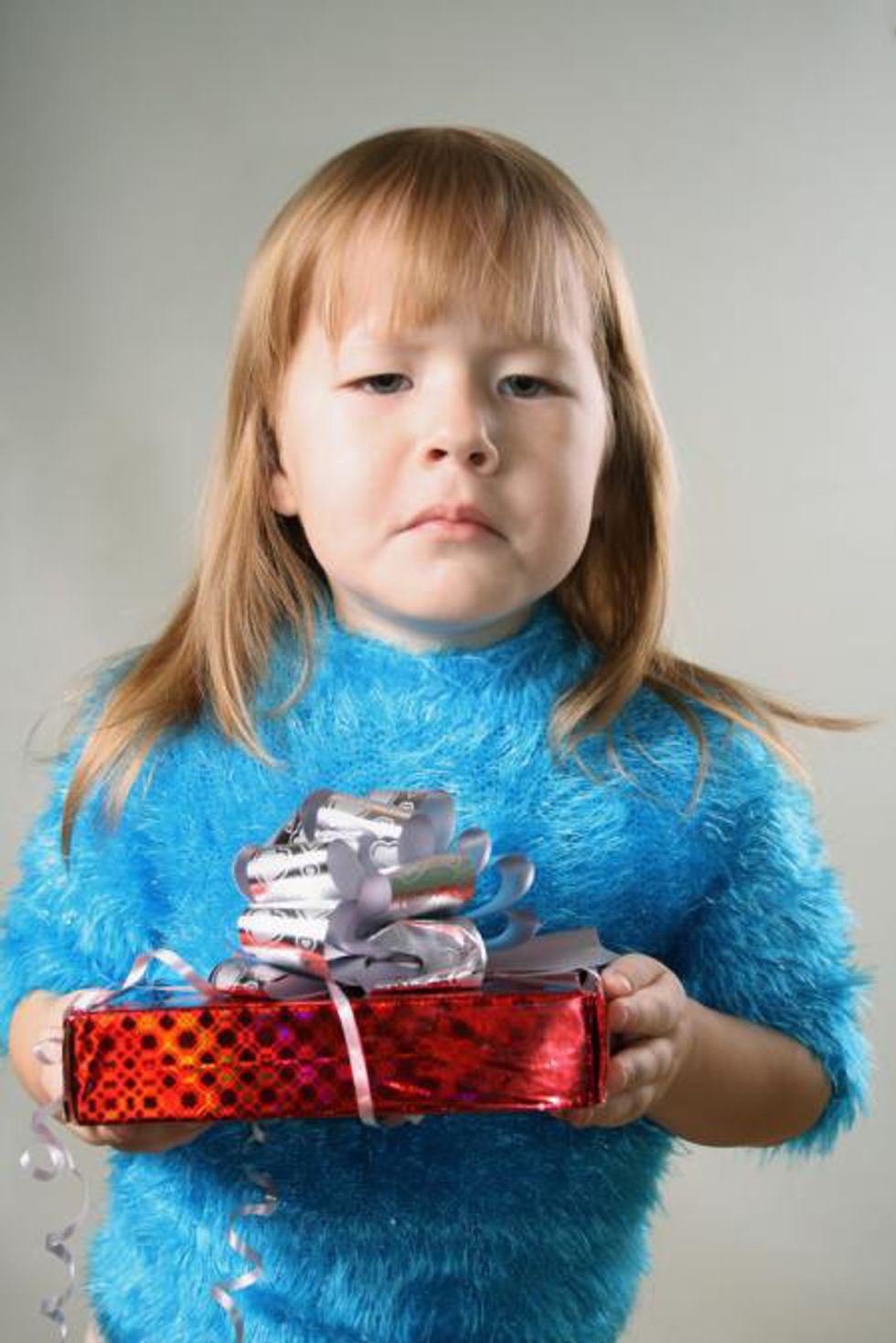 For those of you taking on the crusade to find the perfect gift, know that I am often among your ranks. Part of a gift being perfect is the surprise factor. Your gift is so spectacular that the person you're giving it to hadn't even thought of it. As soon as she sees it, she is floored and blown away beyond words. Ideally, there are also tears of joy. Hence, when that person gives you hints, you ignore them, because you want to find something that will surprise them. What may end up happening is that you do surprise her, but with a gift she doesn't want. It makes her wonder what you were thinking or question whether or not you were even listening. So, it's okay to take hints. Conversely, it's also okay to tell someone what you want as a gift.

6. Never say you don't like the gift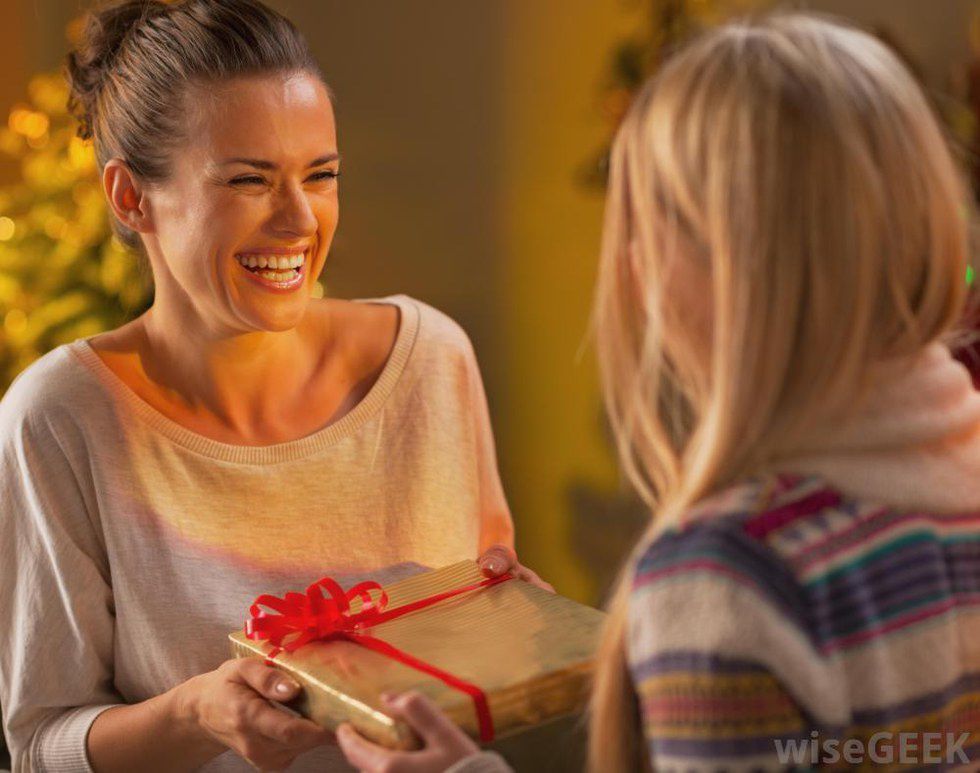 Anytime you receive a gift, the response should be a smile and a thank you. It doesn't matter if it's not what you asked for or if it's something you don't like. You don't have to love the gift (although maybe you'll find a use for it and, at least, come to like it), but you should appreciate the gesture. Sometimes, a bad reaction to a gift given out of love and kindness can hurt a relationship, and that's the last thing anyone wants.